GRP (God-awful Rubbish Period)

I'll start with the GRP roof but I'll dedicate this whole blog entry to which I will deem the God-awful Rubbish Period. This probably seems like I'm over exaggerating but there's just been a lot of things combined with work, personal etc and I have really been feeling the pressure.
Intially, as they started laying the fabric the GRP looked OK but, despite what I would say is perfect conditions for the GRP going on from what I know through reading on here we, were appalled by the quality of the work. Without bombarding this blog with pics unless you really, really want to see them, just take my word for it, it was bad! I believe I this was subcontracted but as we have not been on site I think it's been done by the builder themselves.
Needless to say I was not happy so met with the builder who muttered something about weather and acknowledged it was poor. There has been some improvement but I can't say I'm entirely happy but I believe this will be rectified, hopefully. I also raised the issue of the rooflight upstands not been GRPd to the roof and something is happening with lead flashing so I'm hoping that will be rectified too.
Here is the current GRP as it stands, comments welcome because I don't know if I'm being over picky but I want to be prepared for meeting the builder this week so please give me your opinions.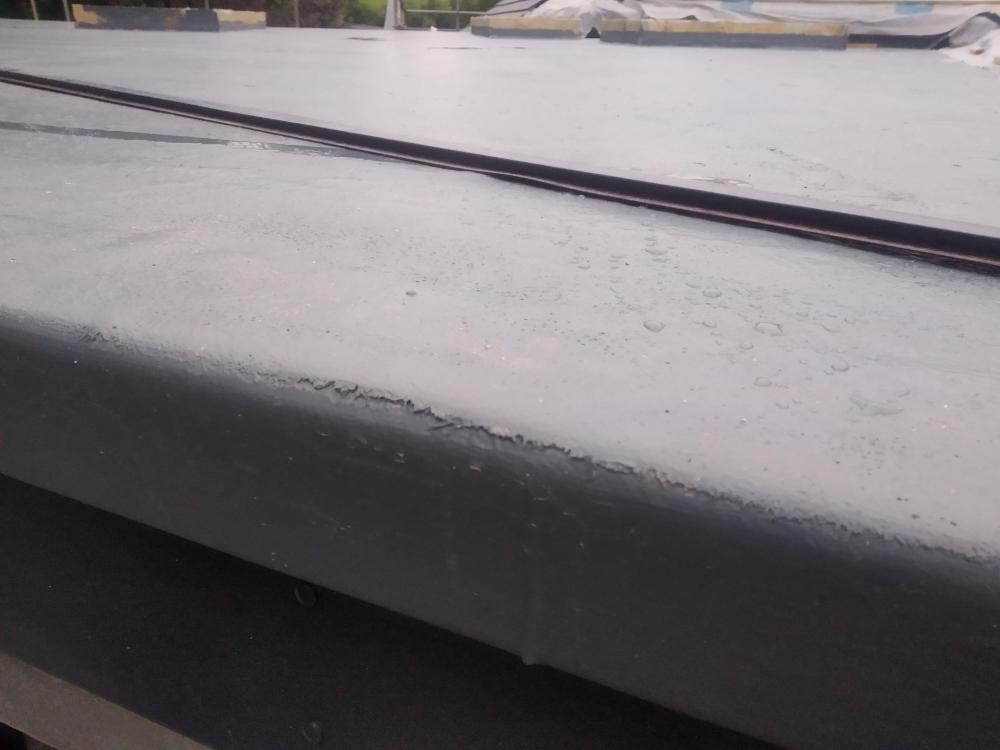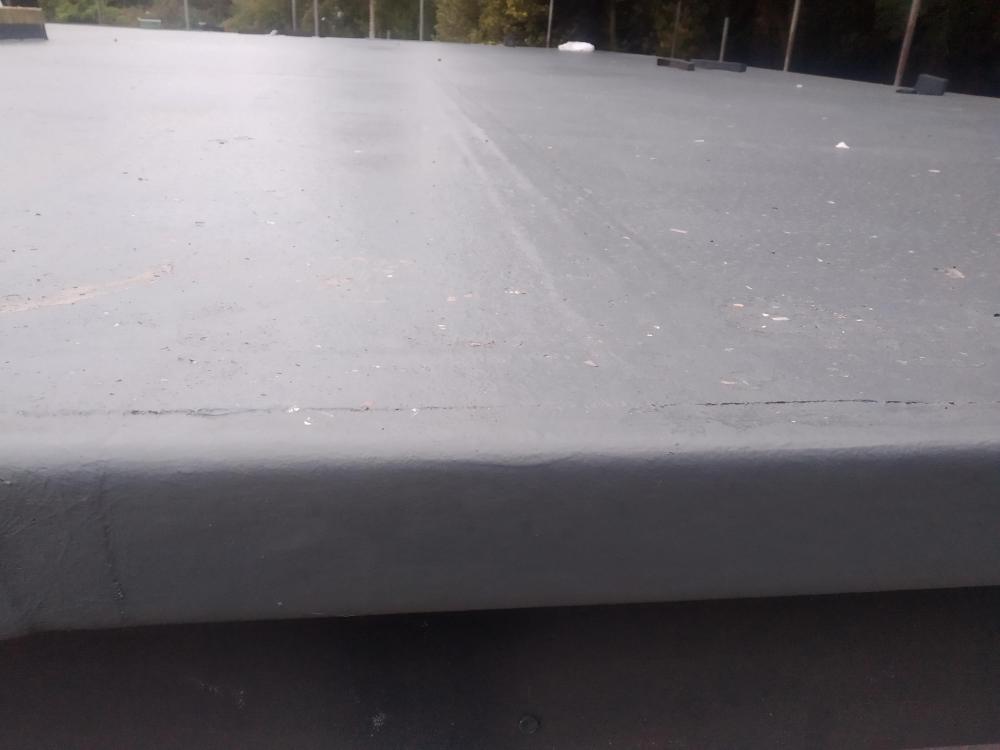 Roofing aside, thanks to the people that contributed to the thread on our ASHP and solar @PeterW and @ProDaveothers as I really feel I would have had a complete meltdown. For some reason the idea of fitting a PV immersion controller seemed to cause all sorts of issues and it's literally blown my mind trying to explain to people that should know more than me how to do it and what is needed. 
And my final rant, how is it despite giving delivery drivers instructions they still turn it in an articulated lorry the size of a double decker bus.... er no you will not that over a canal bridge! Took delivery of a bathroom suite after it was pump loaded over the bridge with the lorry blocking the farm who were not happy and finally unpacked it to find the whole lot was damaged. Can't get the same items now as they are out of stock but in some good fortune the bathroom company decided it was far too much hassle to collect them again so let us keep them and refund the money so we can flog them to try and pay for an alternate suite.
We did finally get all our 12 panel GSE 3.84kw PV system and immersion controller for under £2300 which has now been delivered which is a relief.
If the builders make as much of a dog's dinner of fitting this as they did of the GRP I'll have an absolute breakdown 🤯