Ever since we moved in we have always been asked "is it two bungalows or one?" Weirdly it was designed exactly like the main picture (which was the start of our build as they were doing the footings).
I think it was all a bit of a ploy. Roll back to early 70s when it was some sort of large vegetable patch. Planning permission was refused for two bungalows, various amendments and someone designed the bungalow as it is today, one bungalow suspiciously looking like two bungalows separated by a flat roof. I think they planned to build it and then attempt to get it split into two bungalows but it never happened.
We have always wanted to somehow 'connect' up the roof and to be honest it's all been a bit vague on how this would be achieved. Mid build architect and builder got together, another £200 for some more beam calcs and over yesterday and today it is all looking a bit more like one bungalow.
This pic is from the scaffolding and you can finally see the roof joining with the large flat roof extension.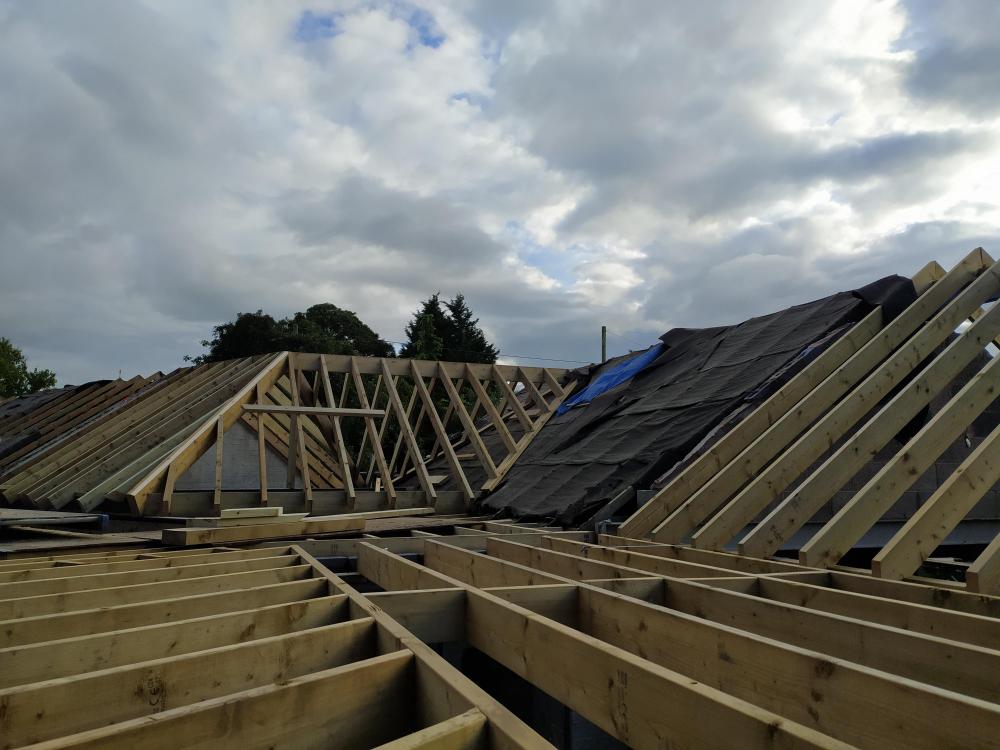 From the canal/bridge it now looks far more connected though this pic doesn't do it much justice (yesterday).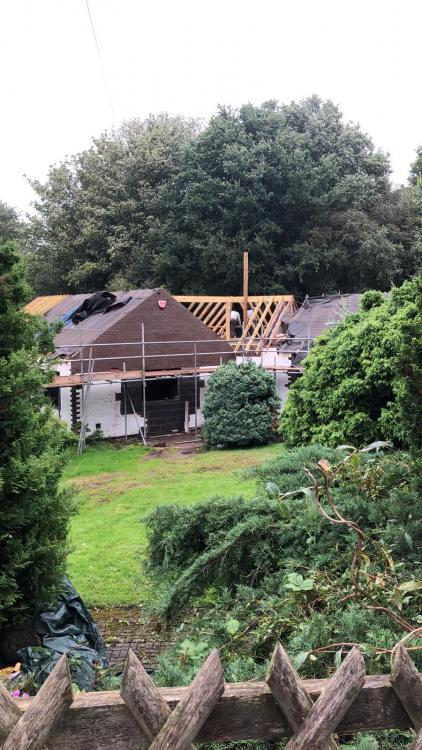 And from the garden looking into our kitchen: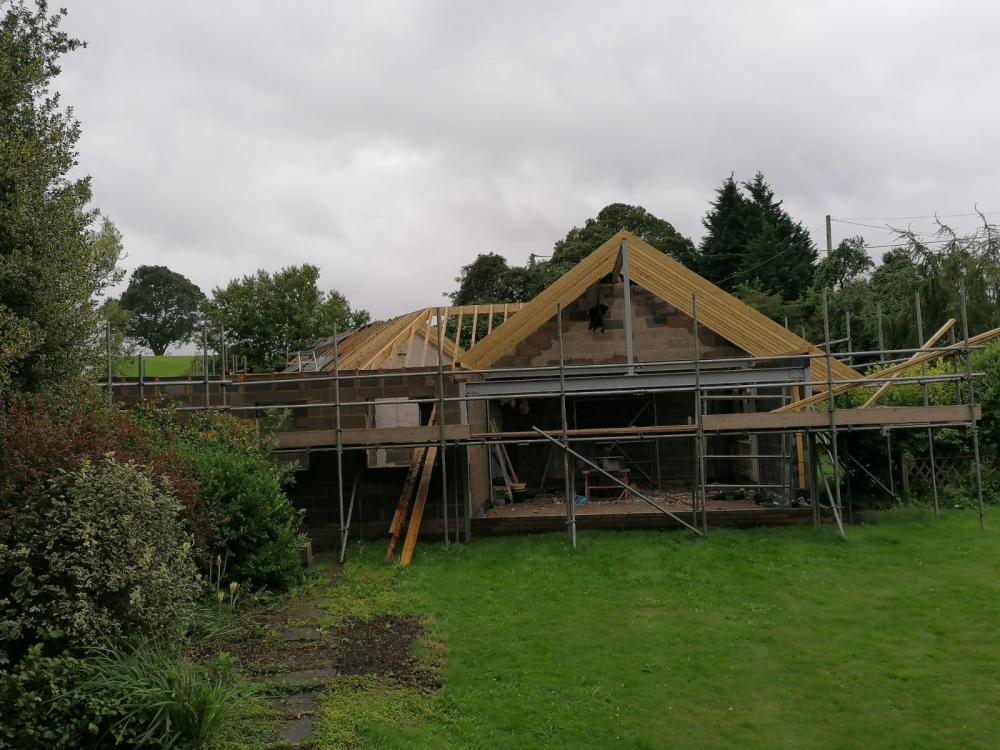 What we really like is our ensuite, which, in the absence of any external walls will have a nice fixed rooflight on the flat roof just above our toilet/sink vanity unit which will be slightly raised from the ceiling (not the best pic).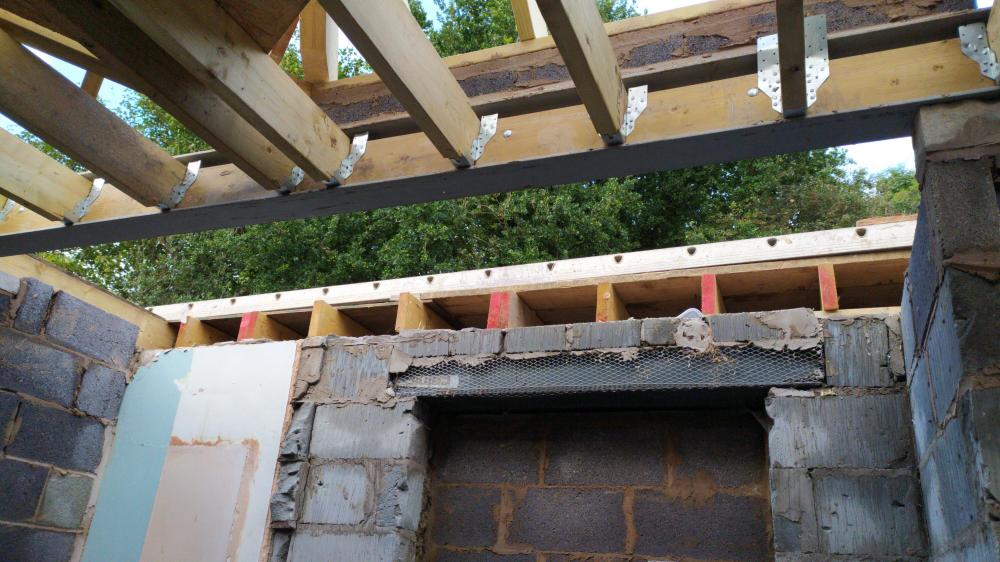 3