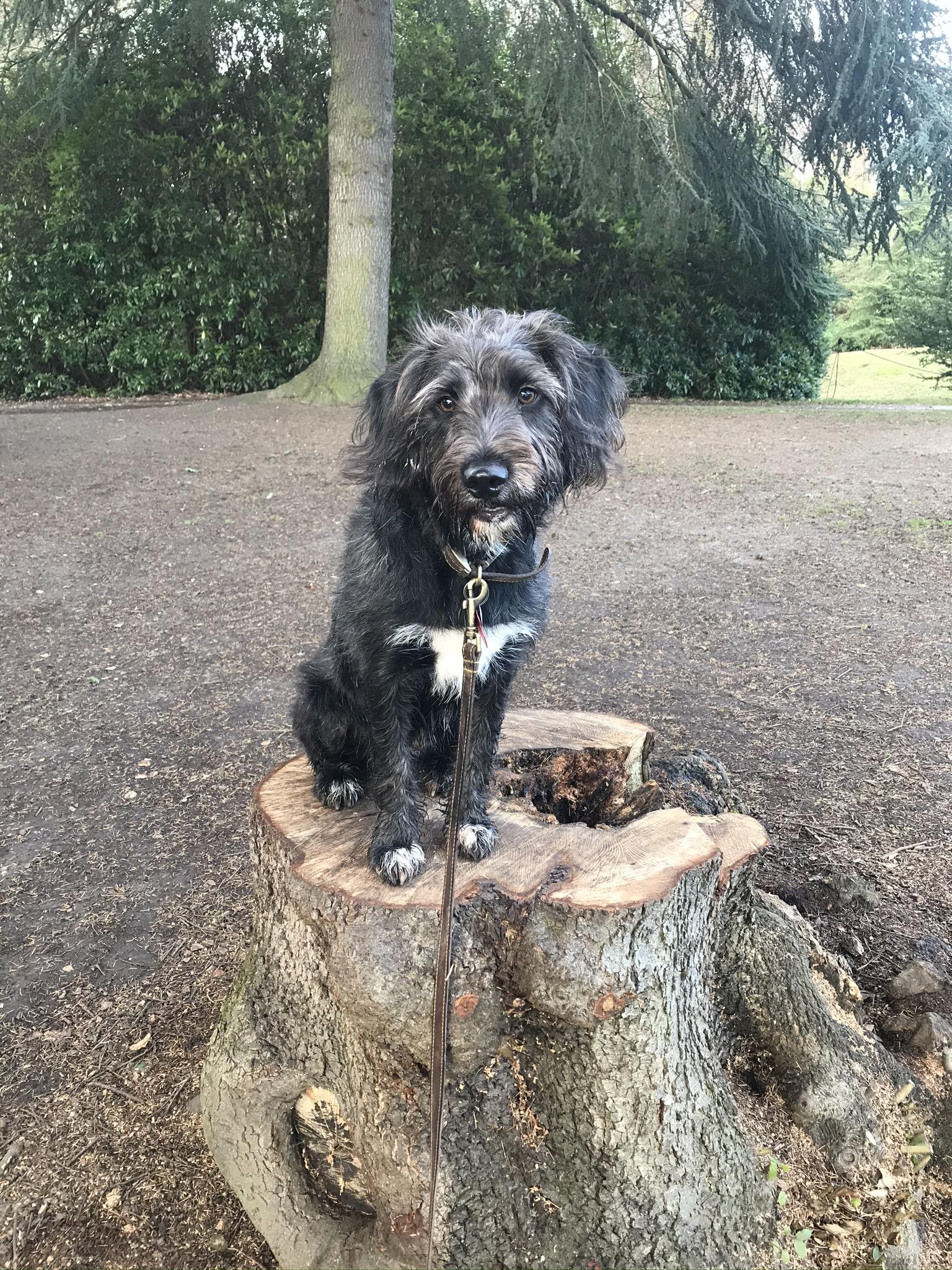 Posts

12

Joined

Last visited
Personal Information
About Me

Previously a construction professional developing all sectors throughout the UK. Did a 12500sq ft self build in 2010. It took its toll on me and the marriage! I'm now on a new life chapter! No longer do full time employment. Have a very modest income from some property rentals and about to embark on a new self build (planning submission March 2020) Being a son of a builder, I'm very hands on and very capable. Always creating and love anything to do with properties with some mountain biking thrown in.

Location
Steve247's Achievements

Member (3/5)
I've done limestone, porcelain and granite. Limestone is porous so gets slippery but can be sealed which makes it a slip hazard imo. Porcelain is great and dimensionally spot on so you can work with 3mm joints with no issues. No need to SBR the backs. Flammed Granite gets my vote. cheaper than porcelain and if you get rectified sizes they're very precise dims. I use Nustone'. Does need SBR coating or slurry if you prefer on the back to avoid staining from adhesive below - same as limestone actually.

I have a 200m2 basement with big cinema, gym, games room and plant room. All has underfloor heating but it's never been used. The MVHR provides supplemental heating and its always around 22 degrees. My walls are insulated 150mm think but nothing under the slab to allow any ground heat to transfer into the bst slab.

I'd go for 250mm insulation under 150mm concrete raft slab. Get it power floated too so no need for levelling compound and eliminate another trade, cost and time factor. 150mm Conc slab will be a good thermal mass. I personally would go for rads upstairs incl bathrooms which have much quicker reaction times and minimal heat mass (hard to get rid of) which you don't really want in bedrooms.

Before you bring the excavator in…. Do video with your narratives of the roads and adjoining properties pointing out any visible defects or potential issues. inform your neighbours with a note (so it's in writing) what you're doing and when and to contact you at anytime if they have concerns. Communication is key! Ideally establish size of existing foundations so the excavator is big enough to pull out rather than using a pecker which will make a tremendous noise and vibration to neighbours. pull the Existing founds away (from neighbouring properties) to point of pick up by a grab lorry where they can if need be broken up into smaller sections.

OK that makes lot of sense and much better thank you. I'll be drawing it up later tonight and shall see how it looks. Thanks for comments to all. Steve

Thanks for responses. I actually share the concerns given but if I was to do a separate run for each wc for example to the main foul drainage run I then don't have the ability to rod through from the higher level which concerns me. But what I have drawn seems a lot of items on one run hence my query. Hopefully we have a drainage expert in here that might respond.

Hi. I'm looking for some advice please or comments on my under slab drainage layout. Have search the web but couldn't find any design layouts that were helpful. I'm starting my build in about 6 weeks - a single storey (bungalow) with insulated concrete raft slab (with UFH) and ICF Nudura walls. So I need to get this right so my SE can put it on his structural General Arrangement plan drawing and my ground worker / concrete gang are coordinated. I've marked up on the attached layout my main sewer (in purple) and suggested under slab drainage in blue. The garage and workshop might be converted to a 4th bedroom with en-suite in the future. so I'm not sure if having 3 bathrooms and potentially a 4th on one 110mm diameter run is ok and would comply with bldg regs. I did add another inspection chamber at the end of the run to aid access for cleaning etc. SVP's are these needed? Auto air vents behind wall hung WC's would this suffice? Any comments please. thx Steve

I agree with @Dreadnaught that the thermal bridging is minimal, but there again I'll be using metal screw piles for my build too, linked to a RC raft with thickening to load bearing walls. UFH will be in the raft also. I'm going for ICF concrete walls (150mm core) as my quotes for ICF, all things considered were cheaper when compared with timber frame quotes. Also big added benefit of ICF means very little procurement time from placing order to having somewhat standardised ICF forms delivered and it won't take long to get the ICF up by hand and then one concrete pour. Only issue I am struggling with.... is how to mark or accurately locate the UFH pipes ( hidden in the raft slab) and making sure the bolt fixings into the slab for my ICF alignment frames DON'T hit the UFH pipes. Any suggestions on this would be welcome. @Herbie Don't know what you're building but £40k seems a lot of money. Have you or more importantly your SE properly considered and valued (£) alternative forms of piles? For example.... Metal screw, Driven... precast concrete or indeed steel - with these 3 options there isn't any costly muck away and all the mess that goes with it, plus they are quicker too for installation, no curing time ( so you can load on to them straight away so no standing times and delay) no cutting down the concrete pile tops etc. If it were me, I'd be looking at other options and or another SE and make sure the right informed decision is made.

All good and valid statements made by others. I would however say that the bearing integrity from (as you say) concrete trenches, screw piles or concrete piles will add complexity each in their own right and how you integrate in to your raft slab. So it's critical you review and understand each option and who's going to do what. piles will in my experience need specific rebar tied into your raft and not just placing standard mesh alone. if you go for concrete trenches, they are likely to be 1m deep for BCO and if the conc strip is say 350 thick you'll need trench blocks or other method to reach up to and integrate your raft. a raft as you refer is rather basic and doable if your hands on and have done some research on principals of how to do it. However, ordinarily a basic thing like mesh panels might be bigger and heavier than you might expect. Btw, I would doubt that 20mm sand would level out a reduced dig of 13m or so and you ought to be considering a compacted hardcore base and DPM over your levelling sand. Hopefully your SE is doing a detailed design for you. Get that right and then analyse how you are going to undertake each element.

Besides trying to move on with some minor works like you mention, I'd be inclined to do full internal design specs and sketches of everything you can., unless it's already done of corse. I do room data sheets for builds. It comprises an A4 size plan layout of every room together with all the wall elevations and EVERYTING you want to build and fit incl furniture is to be shown and detailed, on the plans and elevations. Even down to paint colours if you can or at least type of paint. I normally draw by hand using graph paper so it's roughly to scale and doesn't take too long. The data sheet Itself ( I do excel spreadsheet) lists walls, floors, ceilings, joinery, M&E and lastly furniture fixtures and equipment (ff&e) These are used as spec's, needs and quantities per room. These become "the bible" for your build and will be time well spent during this C19 'shut down period'. I'm a couple of months behind you so I'm still value engineering the watertight box and then I'll move on to my room data sheets.

@Dreadnaught I have seen this some of your other posts. I'm keen to learn about your screw piles as this is what I want to do for my new build in Surrey as I wanted speed for install and avoid muck away down a narrow winding country lane. I have a quote to supply and fit but it was double what I expected. I have and can drive my digger so keen to learn where to get supply only and what size digger and rotary mech is needed. I'm looking to start Grd works in June so working hard now to finalise all the elements of the waterproof box incl suppliers and costs etc. My build is a 275m2 bungalow with 2 pent roofs (bit like a huf haus) giving vaulted ceilings inside.

I reviewed this option for a new build and decided against it vs fully ducted system. That said, I think In your Situation for retro fit they could be your best solution all things considered. I also looked at another brand called PRANA decentralised MVHR units. I favoured these when compared with Blauberg, but only via my desktop study and didn't test or use either so you'll need to do your research. Both companies priced my project and I was keen to make this work and avoid all the ducting and potential noises of a traditional ducted system but it turned out that for them to work effectively for a whole house virtually one in every room is required and large rooms like kitchen and lounge there were two. So costs very going against this option for my new build.