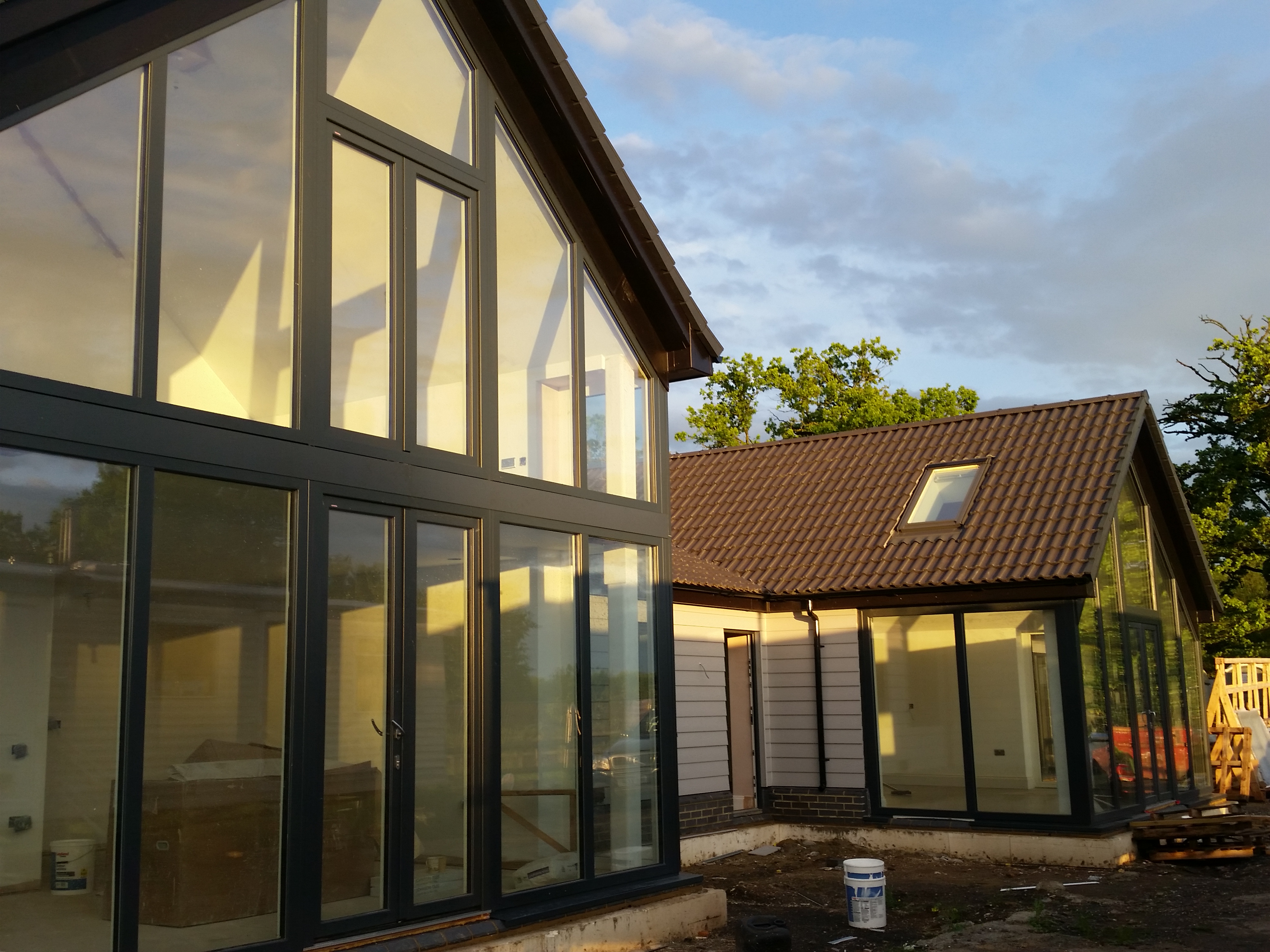 Content count

227

Joined

Last visited

Days Won

2
Community Reputation
62
Good
Thanks all, I will have a play with a double gang box for now and see if it will work. It's a new build flat, approximately 6 years old so the electrics are all standard nothing has been altered or played with since it's been built.

Hi, its just a single gang box at the moment, which is a switched spur for a built in dishwasher. I just wanted to add a socket to run a coffee machine because it's the most convienient location. And its in a a tiled wall which is why I was looking at the conversion plates.

Hi, does anyone know if is possible to get something similar to the below, but instead of two sockets one is a switched spur and the other a normal socket? https://www.screwfix.com/p/schneider-electric-converta-socket-1-gang-to-2-gang-polycarbonate/12849?tc=CA2&ds_rl=1248181&ds_rl=1245250&ds_rl=1249481&gclid=EAIaIQobChMIt4-2k-iv2AIVp7DtCh3CagB0EAQYASABEgKkdvD_BwE&gclsrc=aw.ds&dclid=COC3osfor9gCFTKI7QodSwMHPw

@Barney12 yes ours was the Kore system, not future found and was designed by Hilliard.

@Barney12, that's strange as they had no issues at all with our passive slab. They were actually very impressed with it that another person from LABC came out to see it, out of interest. We took our policy out in November 2015.

We went with LABC for our MBC timber frame house of around 300m2, 5 bedrooms and used the local council BC for building regs. Both were easy to deal with and LABC picked up a structural issues which are Local BC missed and MBC rectifies quickly. I am pleased we had two different people inspecting it at different times, plus are architect as well who we paid £150 a month to inspect to structural competition so he could issue an architects certificate as well. They each picked up various things but we had no problems or fights trying to prove anything to them and everything was resolved easily and quickly. Are architecht was onsite most days as he only lived round the corner and had never seen the MBC build method before but no recommends it highly to people.

We got all our external lights from lights.co.uk, we have 4 which are similar to these https://www.lights.co.uk/motion-detector-pillar-lamp-belen.html, and after 18 months there is not deteriation to the stainless steel but I know they have corrosion resistance ones on there. Shipping was fast and you can get 10-15% back via Quidco sometimes.

I can vouch for magic man too, our repairs were covered by the window team that we used, did an excellent job on scratches and a dent to the frame on our RAL7016 colour windows, I have no idea where the dent is externally on the frame that was damaged. Internally where they repaired the white wood, you can sort or spot the repairs, this is because you can sort of see the grain pattern which where the repair has been made you can't.

Dark Sky will allow you to set alerts, not sure if they have all the options thay you want that but it will cost you a couple of quid.

I don't think there is anything that works in the same way as TU Go, google have google voice but I think that is limited to certain networks in the US only. What's app is great for calling on but it only works if other people have the app installed and you can' call general numbers.

I agree with everyone else, our build came in at £550k (290m2) not including the plot but all ground works full fit etc, that included the MBC passive house frame and 60k in glazing. We did very little DIY ourselves, and paid our architect to oversee parts, like the glazing design and installation. In total including the deaign, planning, building regs and full design liaison with MBC and the glazing suppliers I think we paid around £10k to our architect. I can send you there details they are based in Newbury but cover oxford/Buckingham and I highly recommend them. About 10 people I know have now used them for various projects.

The Polyx oil isn't recommended for use on wood veneer doors as there is a small chance it could cause delaminating. We used the Osmo door oil, applied with a cloth, 3 coats on each of our 22 doors, it took a while but the finish looks great, and just as good as our kitchen worktops which were sprayed.

We used ESP for our MBC TF build, I agree that they did try and push us to the larger size ASHP for our house but after talking to them over the course of a few months they realised it wouldn't be required. We have a Varimax ASHP, Ecocent for DHW and their MVHR, all installed and designed by them and can't fault any of it. They have been great from beginning to end, and unless things have changed would have no issues recommending them for anyone to use. In hindsight we probably should have installed a fan coil raditaor or something upstairs we have one very large master bedroom upstairs with 4 large velux's and a 3 meter high glazed gable and it can get a bit cooler in the depths of winter, but 5 minutes with a 1.5kw fan heater it is fine. Although we only got round to putting up the curtains in the summer and I expect that will have a big impact as it's not cold in the morning when you have slept in there. We applied for RHI after the ESP install we currently get around £400 a year and our heating bills all electric for a 300 m2 house is around £900 a year. We have no solar either.

The House Plan.pdf is what our architect came up with (Sketch) for the layout based on the shape that we had to work to and for comparison the final drawings show we completely redesigned the internal layout.

I think you should just try it and see, and video the whole thing in case it goes wrong you might make £250 on youv'e been framed or become an overnight you tube sensation. Probably best to wear googles and overalls and do it outside in case the balloon pops and covers you in expanding foam.