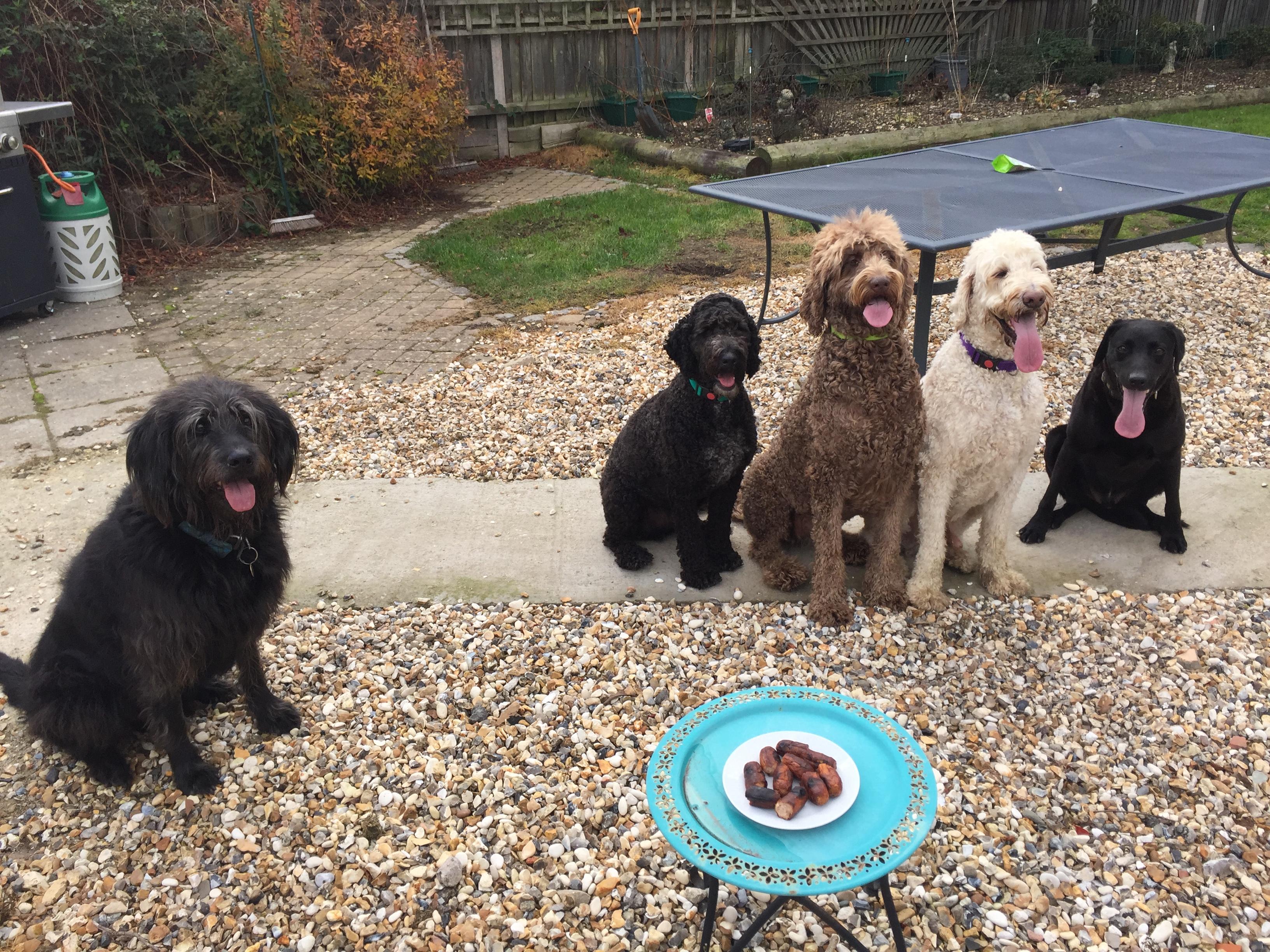 Content Count

302

Joined

Last visited

Days Won

2
Community Reputation
130
Excellent
Recent Profile Visitors
The recent visitors block is disabled and is not being shown to other users.
We had two green roofs on the new school I worked in. No one told us it needed to be watered during the first year when we had a very hot summer - it died! They tried to blame us in the school for not doing the watering until we pointed out that there was no means of getting water to the roof! Carrying watering cans up one flight of internal stairs, one external ladder, across 40ft of roof, up another small external ladder and you reach the nearest part of the sedum to empty what is left in the watering can could become a full time job!

Our last place had a room with bi folds on every wall - 2 were internal so cheaper than the external ones. It sounds weird but worked really well. It meant the living room and kitchen could be opened up by opening the 2 internal bi-folds completely for family parties or closed down when it was just us there in the winter and wanted to feel more snug. One of the external ones was a waste and was rarely, if ever opened. The other was regularly opened all the way across in the summer. We also had a huge fly screen to stop the biters coming in during the evening - an occupational hazard of living by the grand union canal.

We have a stable down the end of our plot and would love to put a toilet in there (and possibly a shower at some point) but it is too far from the house (600 ft) to join that sewage treatment system. This thread raises 2 questions. The Portapura system seems ideal but there is no information that I have seen about emptying the sludge - a system that size would not merit the tanker coming out to siphon the sludge out so does it need no emptying at all? The IBC system talks about being buried - if these can be buried, why can't the standard IBC cheapo tanks get buried? We don't want a rainwater harvesting system as such, but with a large kitchen garden, we do use a lot of water in the summer.

Very jealous - I know we will really benefit from having one, just no idea what we are looking for.

LOL - no idea!! Family have visited for afternoon tea (groupon offers) but we never managed to fit it in before moving away. The decor does seem to be an explosion in bad taste and opulent display.

I've always fancied staying at the Crazy Bear hotel in Beaconsfield just for the weirdness.

We will have French doors - furniture placement for me. Previously had bi-folds and whilst they were lovely, no actual benefit to simpler French doors.

I loved having a draft lobby in our last house and have planned the same for this house. For me it is also about a space to open the front door with the dogs behind so I can have a normal conversation and welcome visitors while we get the dogs calmer in the house. It also allows post to be delivered through a letterbox without them eating although that isn't an issue for us this time round - security box will be on the driveway for post.

Welcome to the forum. I would recommend a visit to some of the workshops at the Swindon NSBRC. They do free sessions on passive houses - there are also some chargeable courses but we haven't been on those. Do the sums carefully regarding a basement - I suspect you will be shocked at the cost and better to realise now that you can't afford it than after you have met your new neighbours and scared them to death unnecessarily.

😂😂. Took me ages to spot it! iPhone not iPad but same autocorrect issues 😂

I had a peninsular bit on my last kitchen so not a true Islam but loved having the hob on it so I could cook and chat to family and guests. As above, I prefer the sink by a window on a wall. The new kitchen is probably going to have an island but may be a peninsular return when I actually get to designing it in detail.

I thought you would like them 😊

That sounds near my sister - she is at Davidstow. Welcome to the forum. @pocster - trying to get past the £4 mark 😂

Last month in this sleepy area of Dorset. The tree hasn't been cut down, but hacked about really badly - he has been fined the equivelent uplift of his property value plus costs. https://www.bournemouthecho.co.uk/news/17524295.case-of-wealthy-homeowner-ordered-to-pay-out-for-hacking-at-protected-tree-was-another-level-say-council-officials/

Planning permission is in - I got the payment demand this morning at the same time as the email from the architect saying they had been submitted. 8 weeks of nailbiting now!