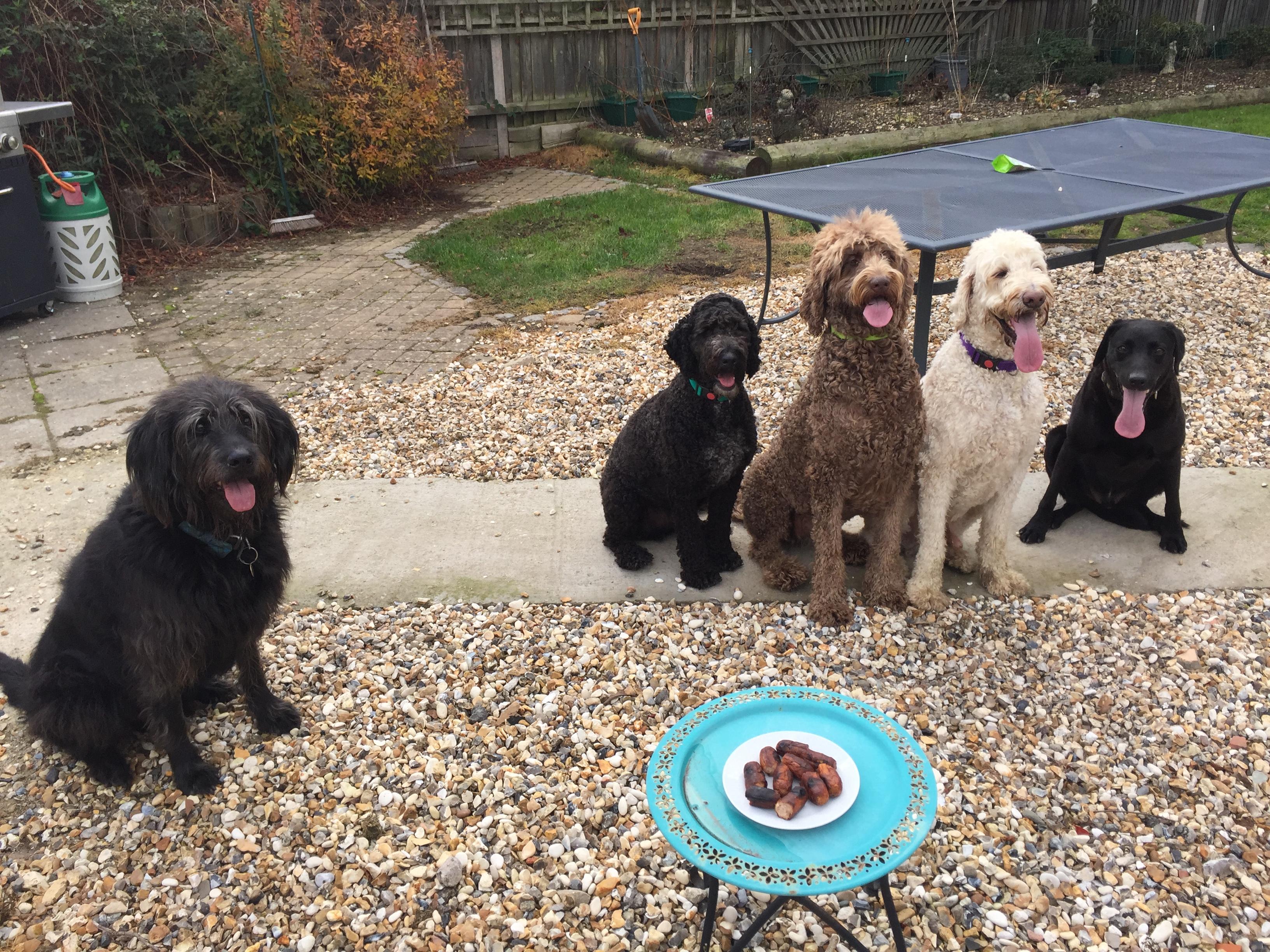 Content Count

312

Joined

Last visited

Days Won

2
Community Reputation
139
Excellent
Recent Profile Visitors
The recent visitors block is disabled and is not being shown to other users.
Decision day arrived and passed. So extension one agreed because cause they were busy. Extension two agreed because they said the footprint and floor area were bigger that the planning permission that is currently in place - it wasn't, this house is smaller and lower than the current planning permission. They were about to reject the plans this time because the volume of the house is bigger (the current planning permission is for a chalet bungalow). So even though the footprint and height is smaller, they are moaning about the volume of the house. We will find out by the end of the week what they say. I know now they are short staffed and under pressure but they use deadlines as the day they actually look at plans, it is sheer incompetence.

New decision day agreed of 29th July. And the timetable is finished!!

Still no answer but I've had my head buried in year 13 lesson clashes today. The teacher that came to see me on Monday because he realised he was teaching a class that had .......... BOYS in it and he was demanding that it was changed, would probably say an Eagle would have been preferable to the fire breathing dragon he encountered.

So it took a few weeks for the planners to accept the planning permission (I didn't realise the starting date was not the date they received it). Original decision day was over 2 weeks ago. We agreed to an extension as they were swamped. We agreed to another extension last week on the condition that they would talk to us if there were any issues - that deadline was Monday. Yesterday we get a call saying they are about to reject it due to the increase in floor area - the agent checks again that our previous (still valid) planning permission has a greater floor area than the plans were are submitting (and these plans have balconies which while they are included in the floor area, obviously have less impact if it was a building. Our roof height is lower as well. Hopefully it will be sorted today but the stress of this combined with trying to complete the timetable before tomorrow so that teachers can see what they are teaching and when they are teaching it before they go off on their holidays on Friday is getting to me.

Just a thought - putting it out in the ether that one of your options is building a "hidden" house is probably not the most sensible way of laying the groundwork's to a later claim of "my house was not deliberately hidden y'r honour - I didn't know I was doing a bad thing" 😂😂😂

A bit industrial/institutional but very hard wearing and easy to clean/scrub - ply covered with flooring vinyl. In corridors, in schools I've worked in, it has been taken up to waist height. Scuff marks can be just scrubbed off and they can't dent it or make holes in it (without damaging themselves quite badly). One school did panel out the mobile classrooms with ply after a "scuffle" ended with a hole in the plasterboard between a corridor and classroom. The moment they realised just how flimsy these 30 year old mobiles were, more holes were only a matter of time. The ply sorted it out.

We had two green roofs on the new school I worked in. No one told us it needed to be watered during the first year when we had a very hot summer - it died! They tried to blame us in the school for not doing the watering until we pointed out that there was no means of getting water to the roof! Carrying watering cans up one flight of internal stairs, one external ladder, across 40ft of roof, up another small external ladder and you reach the nearest part of the sedum to empty what is left in the watering can could become a full time job!

Our last place had a room with bi folds on every wall - 2 were internal so cheaper than the external ones. It sounds weird but worked really well. It meant the living room and kitchen could be opened up by opening the 2 internal bi-folds completely for family parties or closed down when it was just us there in the winter and wanted to feel more snug. One of the external ones was a waste and was rarely, if ever opened. The other was regularly opened all the way across in the summer. We also had a huge fly screen to stop the biters coming in during the evening - an occupational hazard of living by the grand union canal.

We have a stable down the end of our plot and would love to put a toilet in there (and possibly a shower at some point) but it is too far from the house (600 ft) to join that sewage treatment system. This thread raises 2 questions. The Portapura system seems ideal but there is no information that I have seen about emptying the sludge - a system that size would not merit the tanker coming out to siphon the sludge out so does it need no emptying at all? The IBC system talks about being buried - if these can be buried, why can't the standard IBC cheapo tanks get buried? We don't want a rainwater harvesting system as such, but with a large kitchen garden, we do use a lot of water in the summer.

Very jealous - I know we will really benefit from having one, just no idea what we are looking for.

LOL - no idea!! Family have visited for afternoon tea (groupon offers) but we never managed to fit it in before moving away. The decor does seem to be an explosion in bad taste and opulent display.

I've always fancied staying at the Crazy Bear hotel in Beaconsfield just for the weirdness.

We will have French doors - furniture placement for me. Previously had bi-folds and whilst they were lovely, no actual benefit to simpler French doors.

I loved having a draft lobby in our last house and have planned the same for this house. For me it is also about a space to open the front door with the dogs behind so I can have a normal conversation and welcome visitors while we get the dogs calmer in the house. It also allows post to be delivered through a letterbox without them eating although that isn't an issue for us this time round - security box will be on the driveway for post.

Welcome to the forum. I would recommend a visit to some of the workshops at the Swindon NSBRC. They do free sessions on passive houses - there are also some chargeable courses but we haven't been on those. Do the sums carefully regarding a basement - I suspect you will be shocked at the cost and better to realise now that you can't afford it than after you have met your new neighbours and scared them to death unnecessarily.