Entry posted by Conor ·
860 views
Now we have planning in place, and a design we are happy with, time to get started. We are certain we cannot employ a main contractor to do the build - at 280m2, the MC estimates are in the £400k range. We need to keep it closer to £250k. 
Demolishing the existing was the first challenge. After a few calls, it soon became apparent that this would not be cheap. £10-£20k from the main demo companies. Lowest offer was £4 for a reclamation company to come in, demolish by hand and take all the natural slate, timbers and Belfast red clay bricks. There's upwards of £15k worth of material there, so jog on!!!!
So, I started the laborious process of demolishing the house in September 2019. As it was a single story bungalow, it seemed like a doable job, esp as the walls were red brick with weak lime mortar. Wall render, radiators, floor boards, insulation, kitchen, plumbing, ceilings. The biggest challenge and worst job was the loft insulation. Somebody in their wisdom chose to use 100s of bags of loose EPS balls. Absolutely nightmare. Couldn't sweep them up, couldn't vacuum, couldn't let them mix with the rest of the materials. In the end, we ended up punching through ceilings, and using a leaf blower to pile all the beads up, then stuff in to numerous 90l wheelie bin bags, and off to the dump. Horrible job!
Ceiling down, beads separated using leaf blower.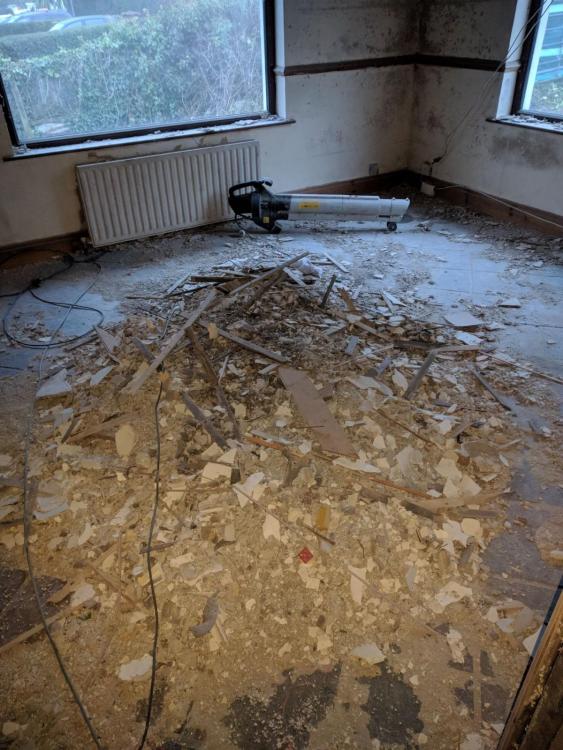 Walls stripped, floors lifted. Joists and floor boards being kept for future use on outbuldings, furniture etc.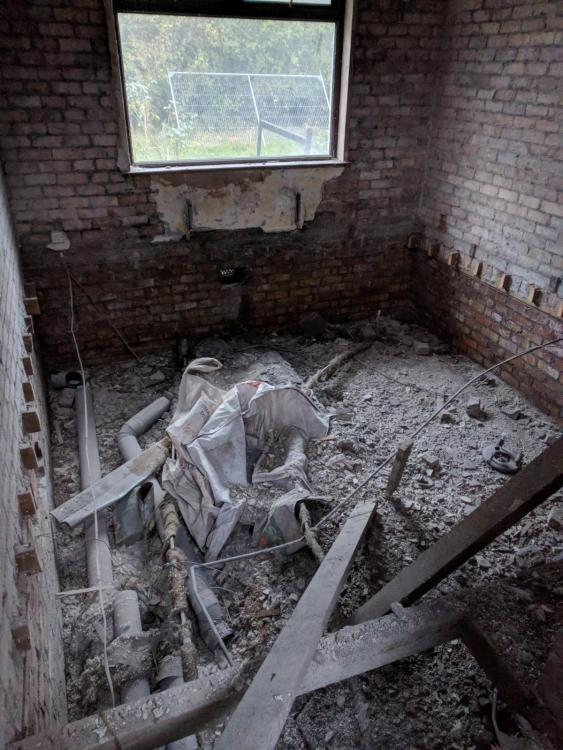 Roof stripped of natural slate tiles. Mostly done from inside the attic, with slates lowered down on pallets on a telehandler.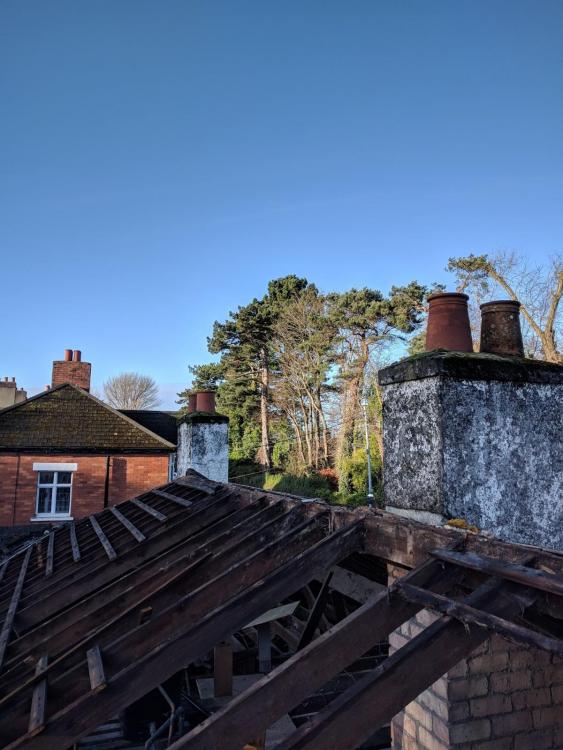 Walls were demolished by hand, with a little help from my pregnant partner and our "site car"
All in demolition including putting in a wider access road and stoning the front of the house, £3k.
Next: ground works.
5