Results for us as they come forward...(and not what I expected)
Our Cool Energy inverTech Air Source Heat Pump CE-iVT9 4.3kW-9.5kW has been on standby only, for the last few weeks, and I have measured the power consumption. It appears to use about 0.1 kWh an hour. That's about 2.25kWh a day in 24 hours.  
We use a Solic 200 to direct our excess electricity produced by the PV to the hot water immersion.
Whilst the Solic way of heat the hot water uses more energy, because it only runs using power we would otherwise give to the grid, its better for the bills to turn the ASHP off all together rather than use it to heat the hot water tank.
You would think that with a high COP it would be better to use the ASHP but with the other things on in the home and the car being charged, you can never be sure your not buying all the power.
Secondly I think the ASHP runs at  a minimum of about 1.5kW when heating the water. The Solic can use any spare power from the PV: 10 to 3000 Watts.
We could turn the ASHP off altogether and on only when we need hot water and I have decided this is a bit fiddly so won't do it.
Another benefit is the fact that the hot water tank is set to 70C ( the ASHP will only do up to 60 and that is at its least efficient) and this lasts us at least 2 or 3 days before needing to be heated up again! ( We do have a super insulated tank) Days when it could be cloudy and we would have to pay for the power. ( We will turn it up higher in the winter and use it as a thermal store for night time warmth...)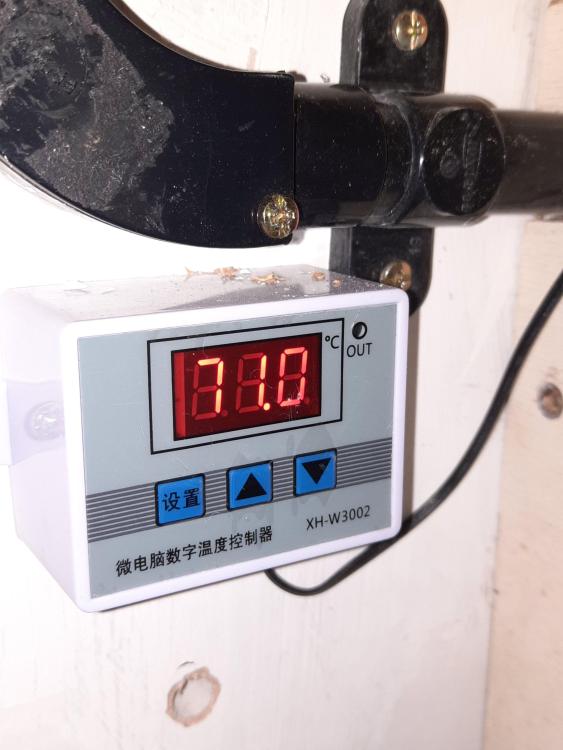 And finally I would rather wear out the £50 immersion than the £3180+VAT ASHP!
Good luck with your project.
M
Edited by Marvin
Steamy tea clarification request
2