Entry posted by Simon R ·
927 views
Well with just days before we start we have our house block plan. All the bricks have ID's so all we have to do its put them in the right places.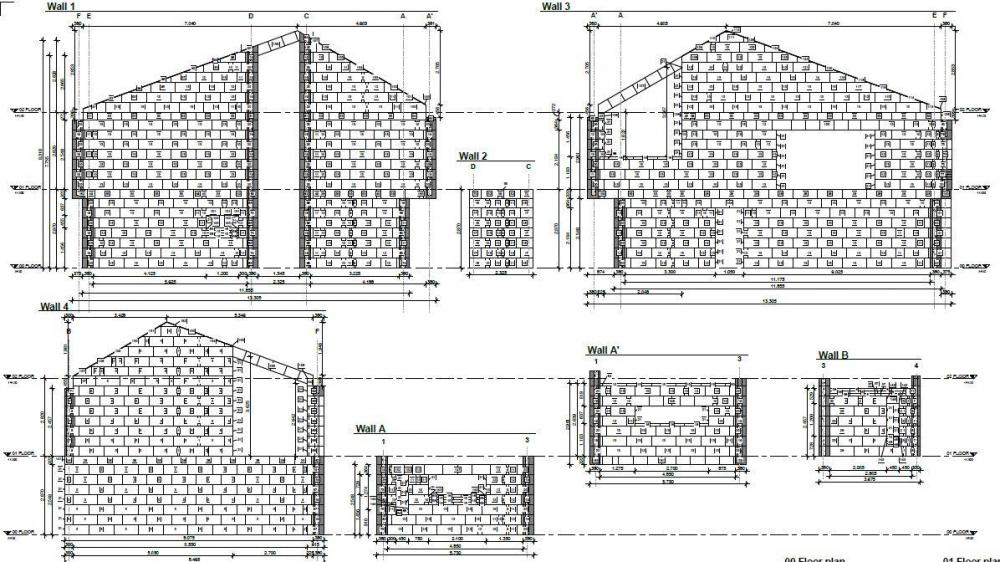 The blocks are coming loaded on pallets, each with it's own manifest. The scale of the kit is a bit daunting and having done my bit of Lego with the kids in the past I can't help remembering the fun of looking for that special brick that seems so illusive. Fingers crossed we don't end up with one left over after the last concrete poor.
With site works just about to commence some of the details we thought were sorted are coming unravelled. Our rain water harvesting tank (RWH) which was nicely located on the edge of the property has had to be moved as the builder is concerned over the size of the hole next to the public highway. At 2.5M deep and 3.2M long. I can only agree, just a pity it didn't get mentioned until the week before we start digging. The tank is being moved to the rear garden along with all the associated changes to surface water collection drainage. While sorting this out it was spotted that the  tank overflow was connected to the sewer, the sewer company takes a dim view of the idea of connecting surface water the sewer system. The fact that the tank capacity is very over specified and the overflow will probably never see any water is irrelevant.  One of the main reasons we are an RWH was to take care of surface water as our plot is small and we could not get the 5 metre separation required by the building regs.  There is a surface water drain in the road outside the plot but it's very deep which will make connecting to it prohibitively expensive. Just another detail to sort out that we would rather have handled before we started. Still no ones hurt so it's not serious...
An 8 ton digger is scheduled for delivery first thing Monday and site setting out scheduled for Tuesday faternoon. Lots of lorries for waste and MOT.  With the raft components being delivered the following Monday it's going to be a busy week. Hopefully we'll find no bodies on the site...
2