I have found during our self build that we have gone against the norm for what you would expect a new self build to contain. 
One area was how we would heat the house.
The main concern I had as we entered the winter was whether we did the right thing in disregarding the need for underfloor heating and radiators. 
I have found that during the day we do not need to heat the house as having sufficient true south facing glazing provides the solar gains to heat the house during the day time. When you are outside and it's -5c wind chill it's a pleasant feeling to come into a house that is 20c with no heating.
At night time the temperature would slowly drop without any form of heating.
This is where our centrally placed stove surrounded by dense concrete block is used. 

Stoves in the self build community are loved by some and loathed by others. 

I feel if they are used in the right setting they can be a perfect addition to a self build project. For us it was a best choice as having access to wood, space to store and being willing to provide a little bit of hard work results in the heating bills being zero. When we designed the house having a centrally place stove was one of the first items on our list.
For our stove we burn a trug load of home grown logs each evening in the winter.
I would never have imagined how satisfying it can be to spend an hour on a Saturday morning splitting wood to keep my family warm. It's a great way to keep fit and can be an enjoyable hobby.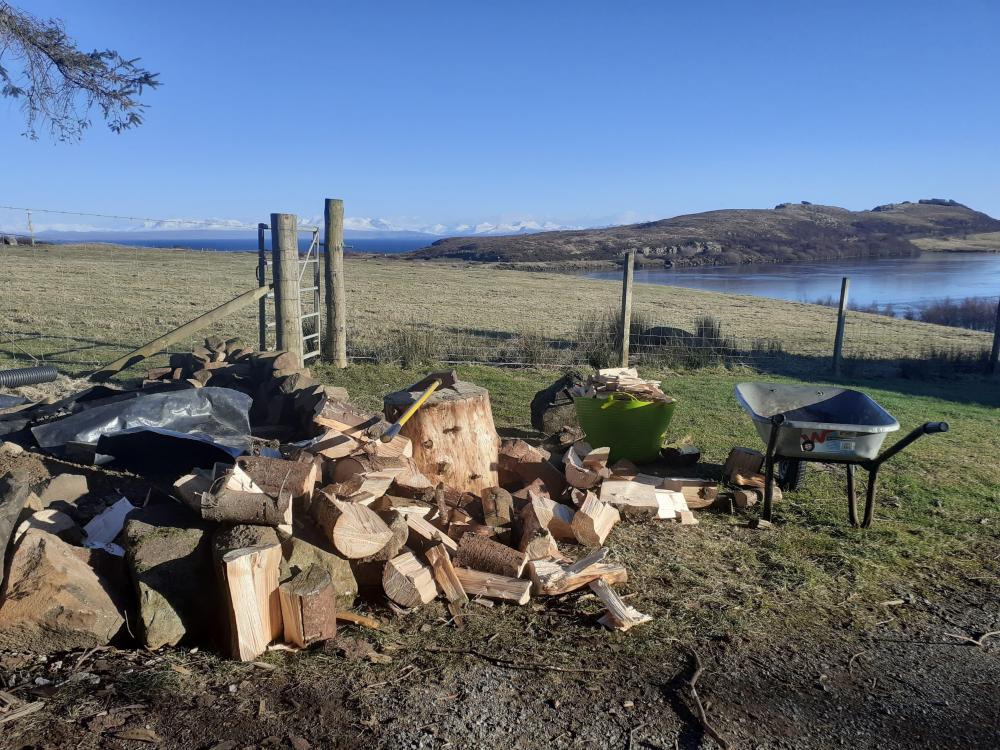 Recently we cut back some alder and birch trees which will be left to season and will form next year's winter wood.

Using coppicing as a woodland management will allow the trees with their established roots to regenerate quickly in the spring and perhaps be cut back again in ten years.

It has been an interesting learning curve over the last few months regarding heating our house with wood. I have learnt a lot from my father-in law and also from this book which I would recommend.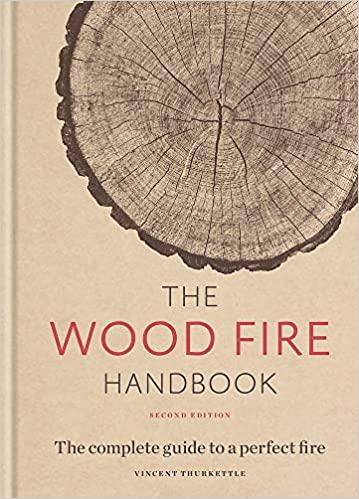 https://www.amazon.co.uk/Wood-Fire-Handbook-complete-perfect/dp/1784726192/ref=sr_1_1?dchild=1&keywords=the+wood+fire+book&qid=1613167239&sr=8-1
The garden is currently a blank canvas and this will be the focus for the spring. 

One job that I am working on at the moment is sorting a load of old stone to build a dry stone wall.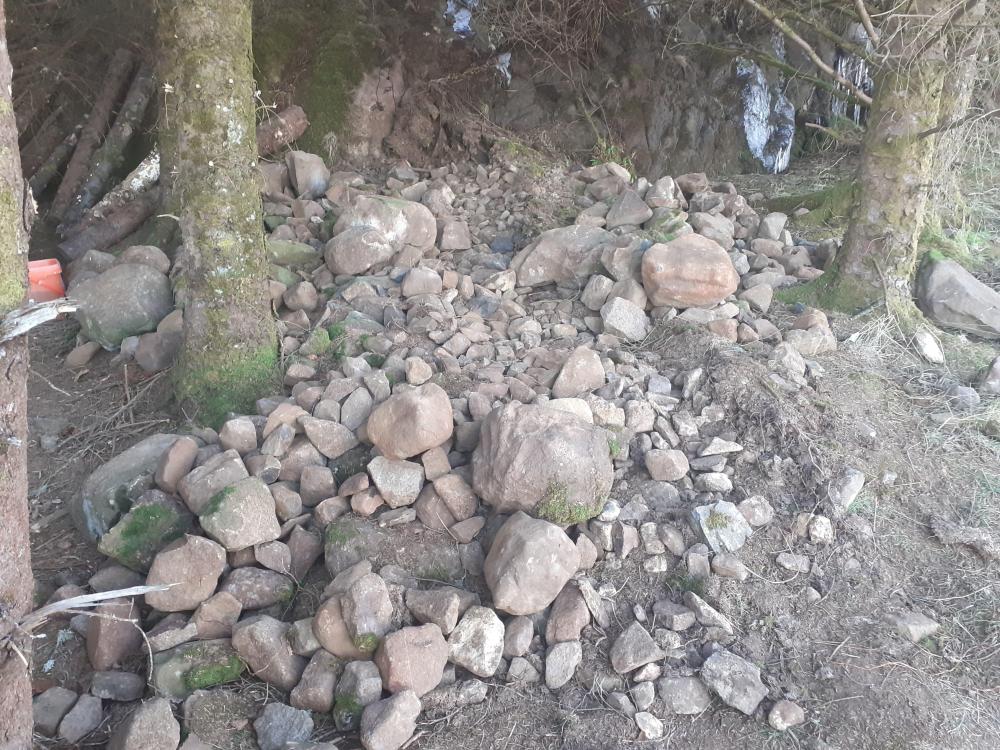 It's hard work but a perfect remedy after a long week of crunching numbers at a computer.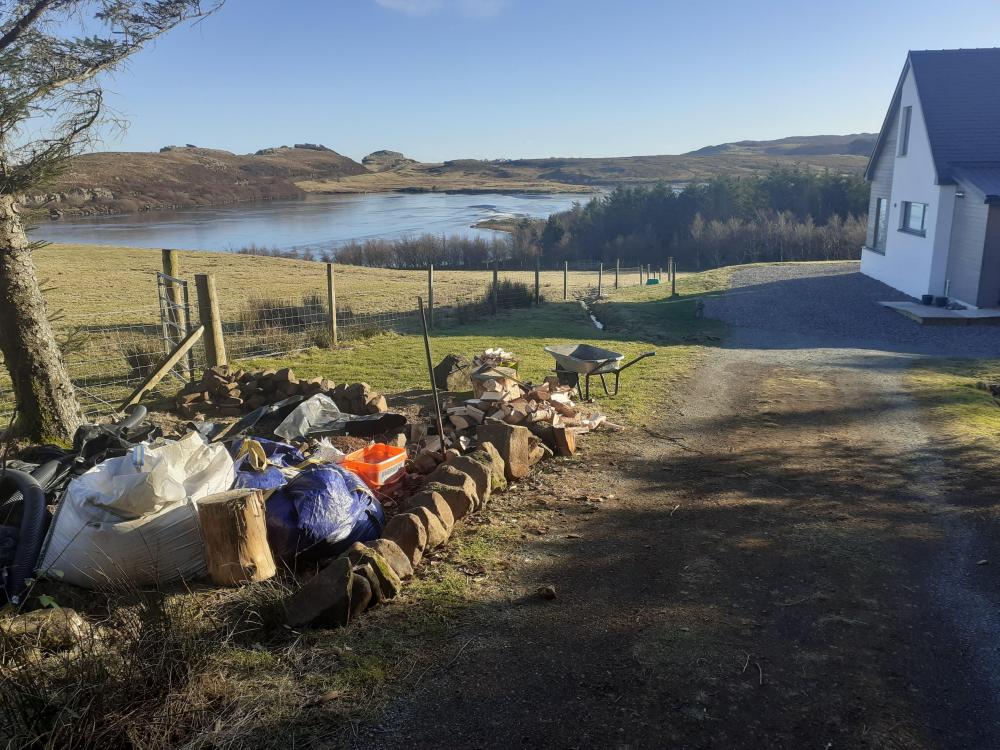 Hope to provide an update in the Spring. Thanks for reading.
9