Working our way up the hill
Entry posted by Adam2 ·
531 views
Seeing as we were going to be using the whole plot width and the overgrown garden would then be impossible to access (sensibly) with machinery we bit the bullet on a big clear-out. Getting our soakaway in also meant this was a good thing to tackle before the house so we've spent a few months of stripping things out so we could create the soakaway area, building a lot of gabion walls and laying artificial grass. Oh and we built a shed - a very fine shed indeed 🙂
The soakaway is deep under the ground in the foreground - which helped to elevate this end of the garden to create quite a nice level area with space to the side for us to run drainage down and to plant some trees & other screening plants.
The gabions are part filled with rubble and faced with local gabion stone. Gabion steps are a great idea but they aren't very durable left unfinished so we'll be designing a top surface for them later. 
We managed to redistribute a lot of the very sandy ground from the main plot area to level up the ground down here.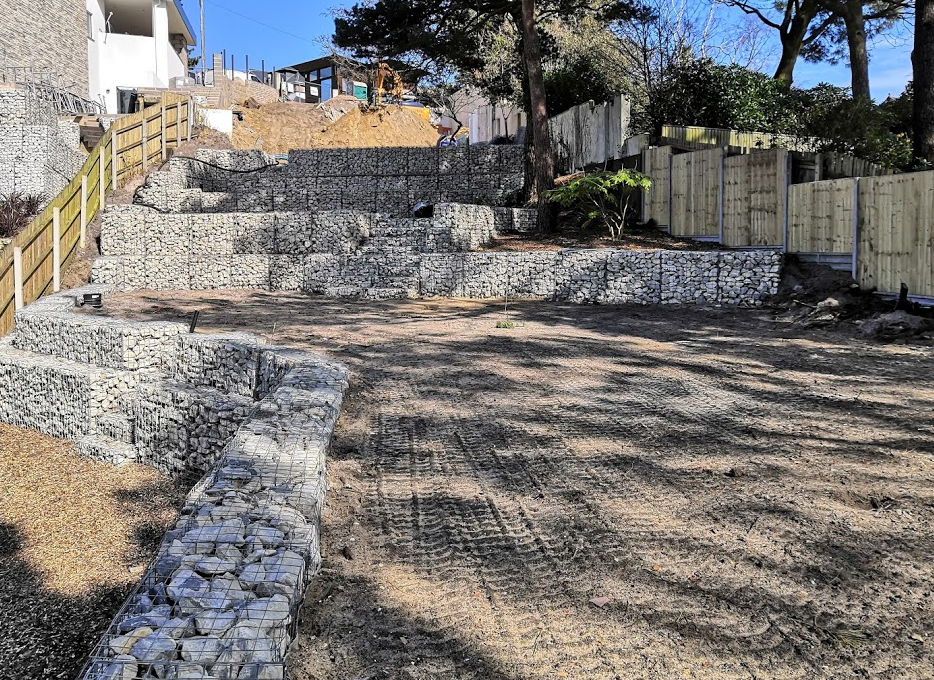 Everyone needs a shed and every shed needs a base. Unfortunately there was a misunderstanding somewhere and the orientation of the slab didn't match the shed footprint hence the add-on on the right! 
we have some large over-hanging maritime pines which endlessly drop needles - grass would not last so after much research decided on artificial grass. This is mid-way through installation over a bed of 50mm compacted sand on top of the mainly sand base.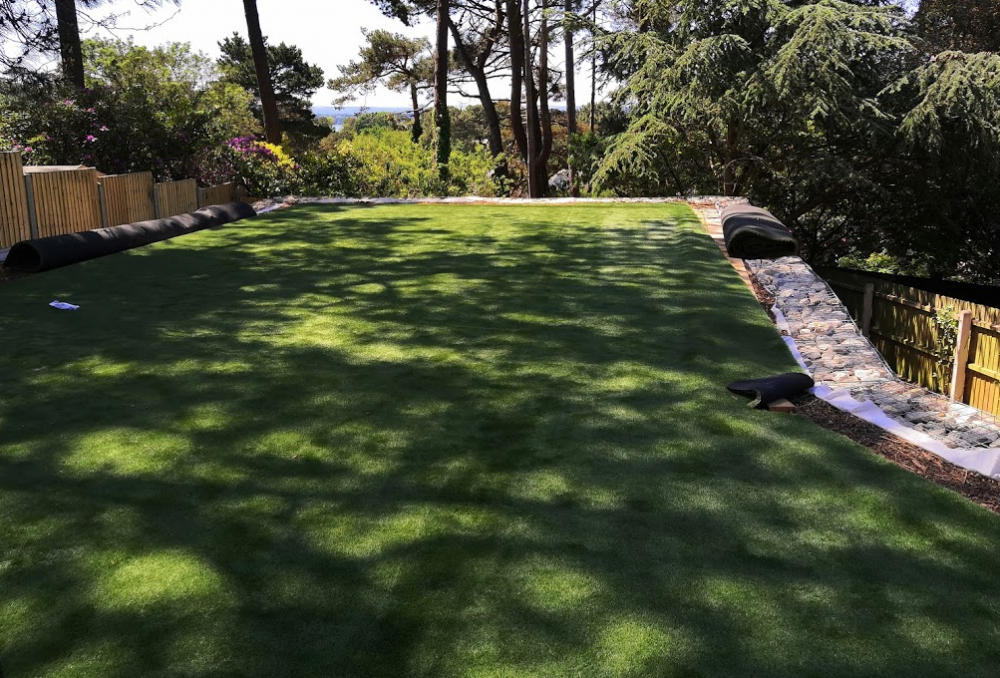 From the top looking down
3