Still working our way up a hill
Entry posted by Adam2 ·
414 views
Not sure but I couldn't add any more images to the other blog post so this is a continuation.....
The interesting plot has 2 downhill aspects 🙂 One is the main garden and the other is to the left/front of the house where we will have an elevated parking area - there is an earlier entry describing the build of the metal structure and helical piles etc. This pic is after the beam & block & rebar just before the concrete went in.
Back in the garden w finished the lawn and built a shed. About a day to build and same again to paint, sticking some lawn on the roof means it will hopefully blend in well with the garden when seen from the house (& our neighbours!)
On our boundary we hoped the ground would be stable enough to leave exposed for a while but unfortunately not as it was all made ground and not the lovely compacted sand we expected! So a little extra bit of work for a retaining king post wall - steels 6m in the ground. The excavated level needed to go down about a meter from what is shown here
Moving on up we could finally start in the basement floor excavations - here is the 1.5m deep trench getting dug. The basement is a reinforced concrete raft 300mm across the centre with edge thickening to 450 and a LOT of rebar. Next pic is the deep trench filled and ground almost ready for a concrete blinding layer. 
We had a beautiful concrete pouring day!
Blinding layer poured no problem - you can also see in that pic some of the 10T of rebar for the basement floor and walls + the start of the waterproof membrane install. 
We've had a few dramas on the project already - abrupt change in groundworks company, unexpected retaining wall, covid delays, other delays, missing steel in rebar delivery and we're only just getting started. But we're still smiling and still saying it's about a year away whenever anyone asks when we'll be done.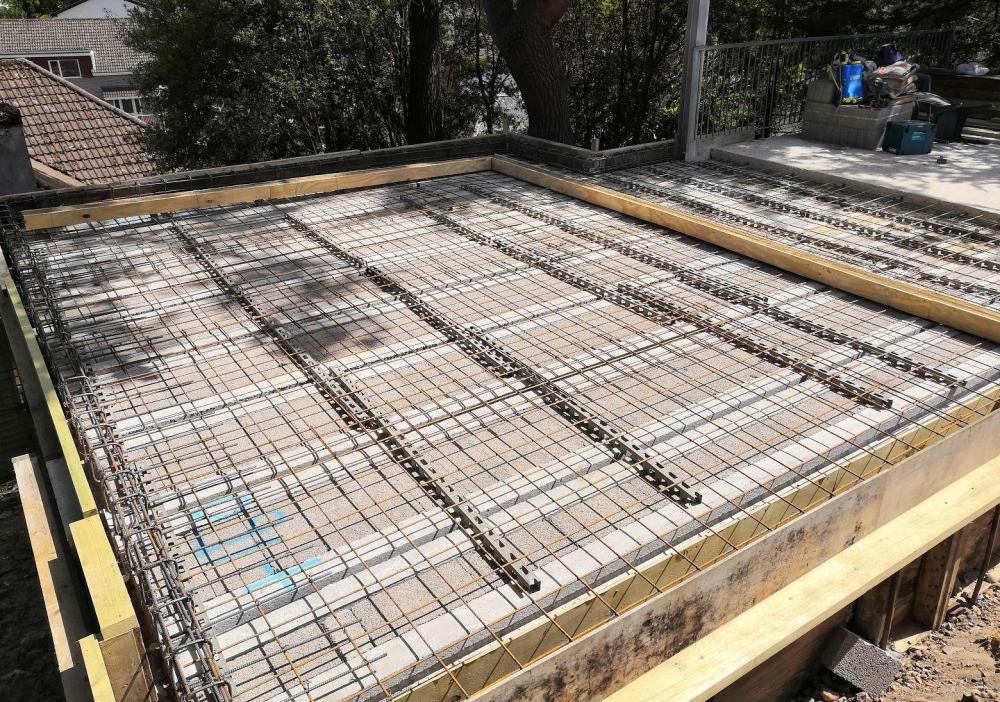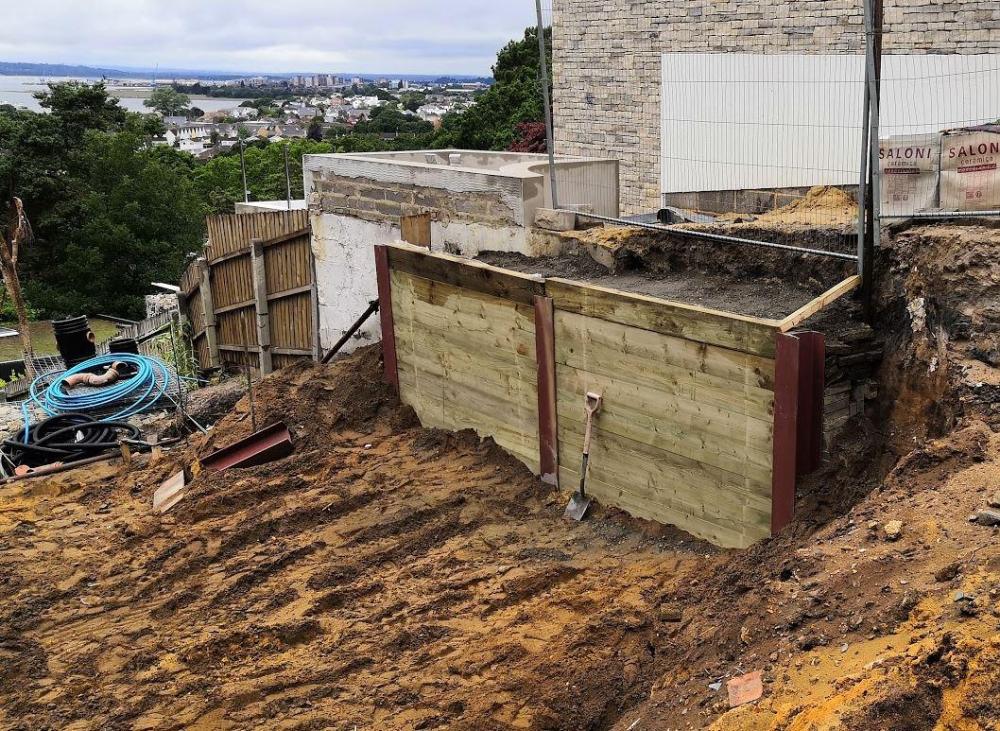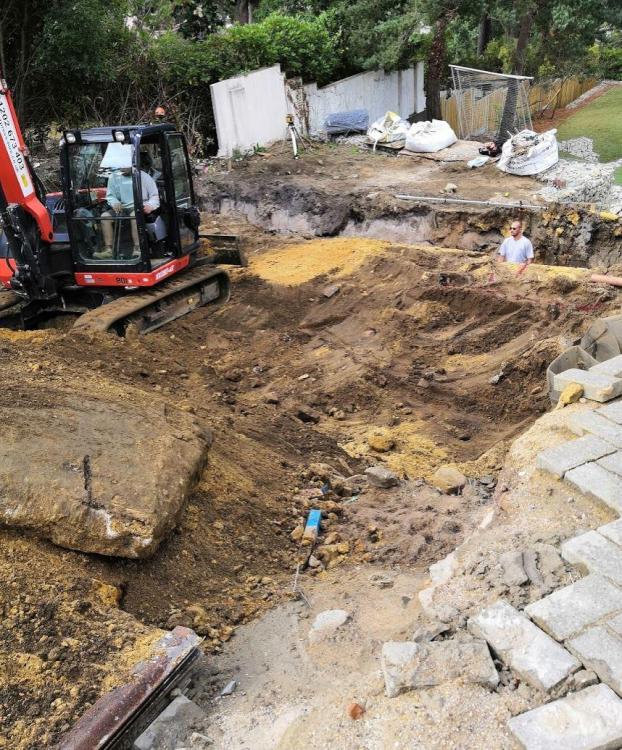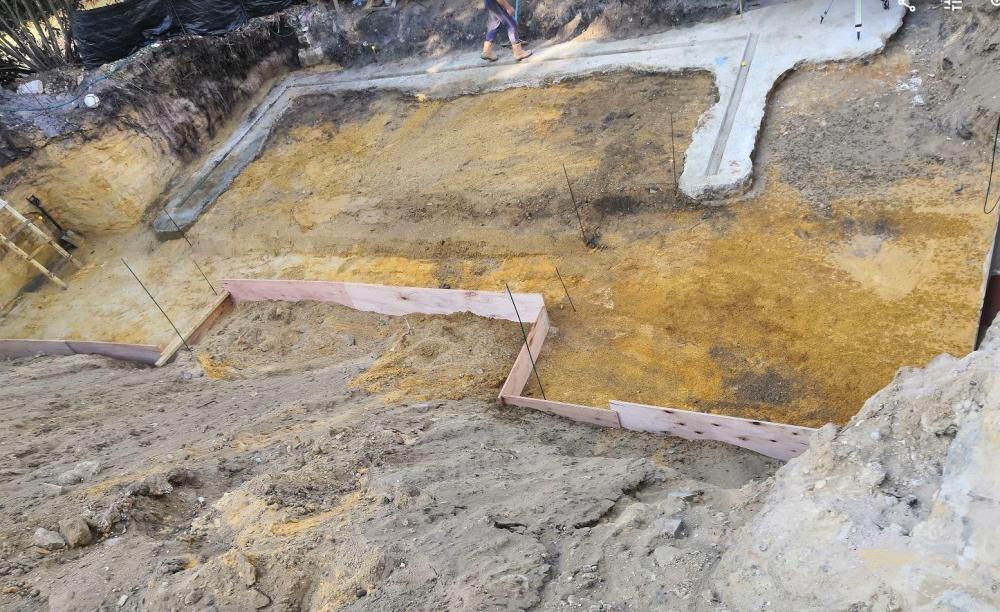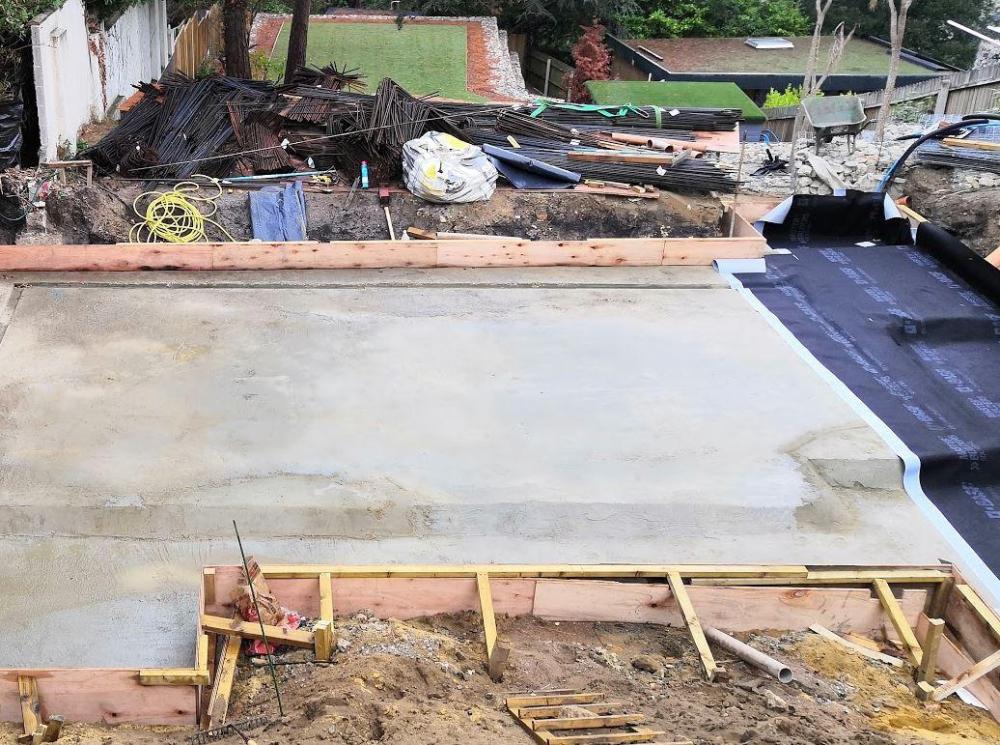 2