Finishing the house and moving in
Entry posted by jonM ·
500 views
First all my apologies as this blog entry is about about a year late given that we moved in August 2019, but better late than never as they say !
Moving on from finishing the shell, we moved onto completing the inside. We knew from previous experience this would be the most intensive part of the build and had tried to make as many decisions up front as we could regarding bathrooms, kitchens and flooring, nevertheless there were still a lot of decisions to make. 
Everything went broadly to plan with the electricians, plumber, carpenters and decorator all working well round each other and coordinated by the builder who had put up the shell. There was an awful lot of work ordering everything and making sure that material was on-site at the right time. There was the occasionally thing that  didn't go to plan, most notably the kitchen where i had the bad luck to have my kitchen delivered with many missing and damaged components and a supplier who took 8 weeks to sort everything out. 
The trades were proactive and happy to suggest how we might achieve what we were looking for which was a great help, but by the end of the project we were both fit to drop. Self build is a very rewarding but exhausting business. Here are some pictures of the finished house. There is still a little bit of landscaping work, the fencing and some furniture to sort out and I guess at some stage we will sort out some blinds to replace the high-tech cardboard that is doing the job at the moment.
Following the build, we sorted out the VAT refund - 500+ invoices and a £32,000 refund for VAT. I ordered just about everything and given the number of invoices I got someone to prepare the submission to HMRC this for me which was money well spent. The electrical certificate, certificate for the unvented cylinder, building certificate and warranty were sorted out and finally the last submission for the CIL exception was made.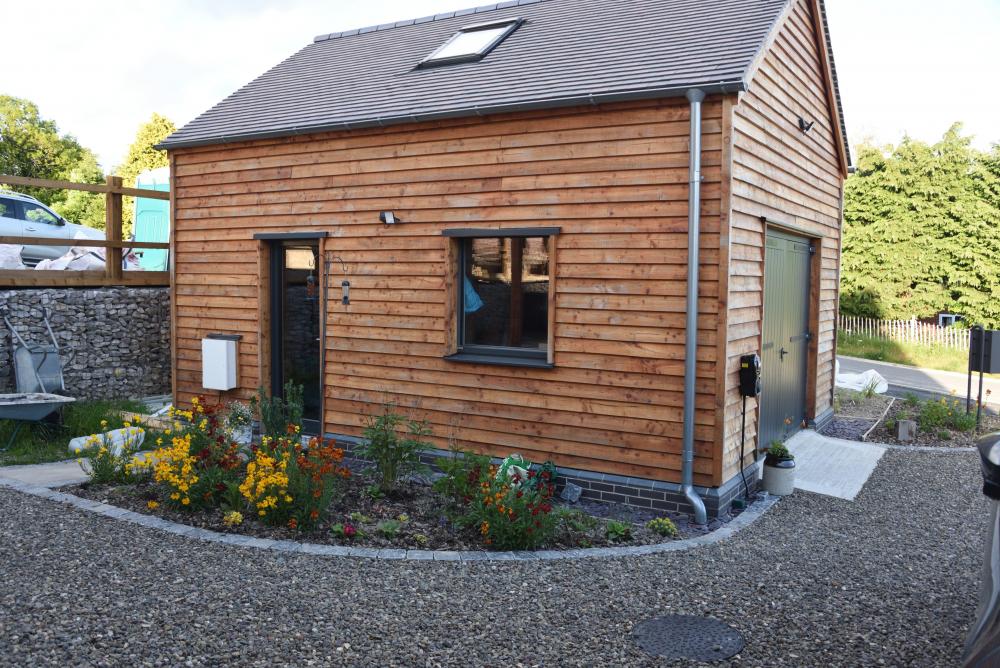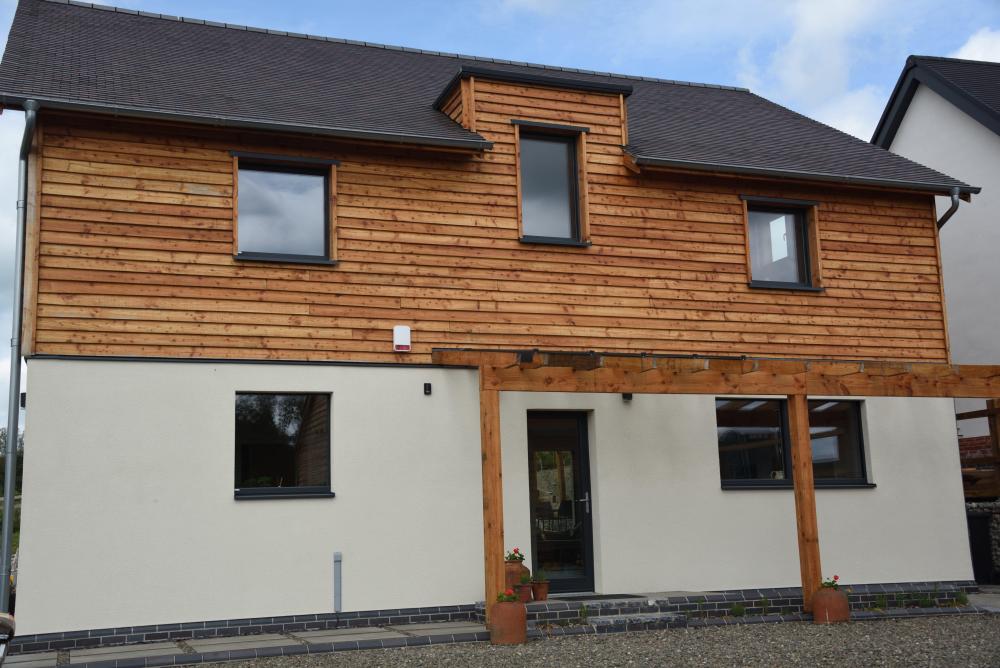 The Dog seems to like her new home !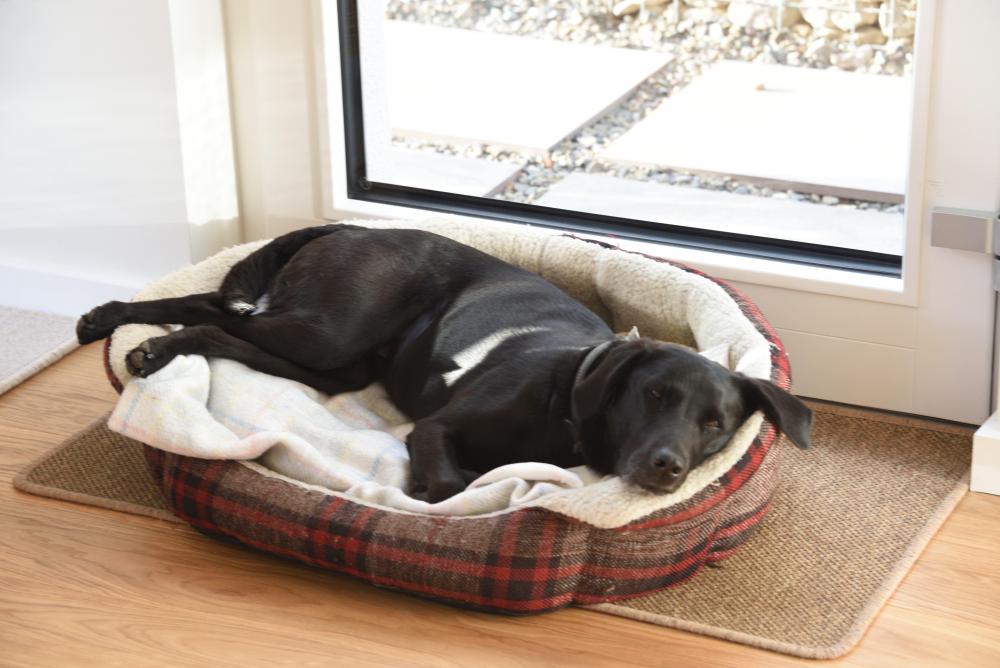 Still a bit of work to do in the garden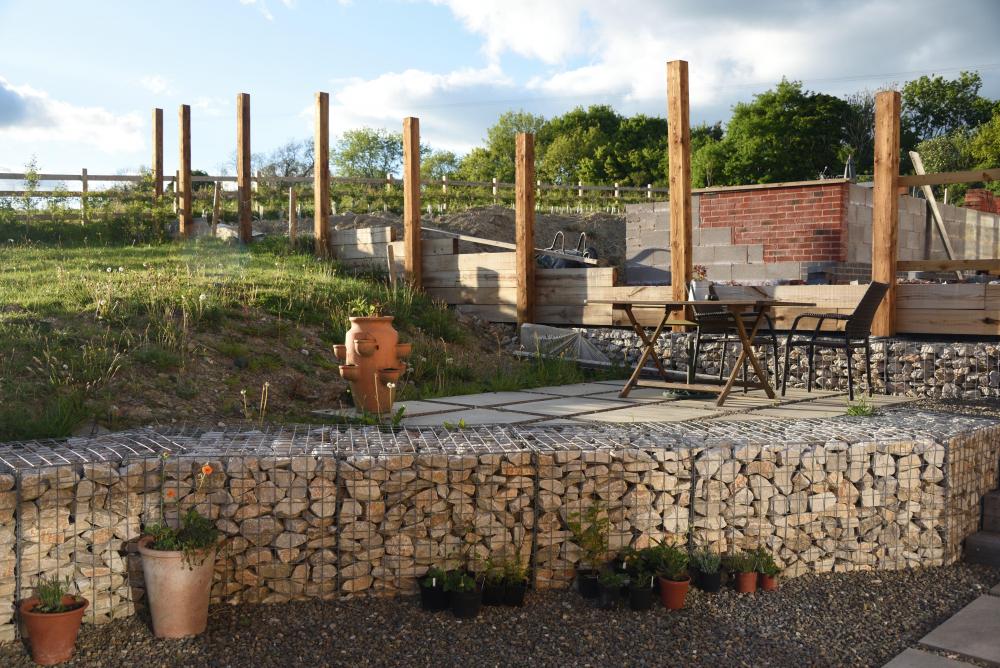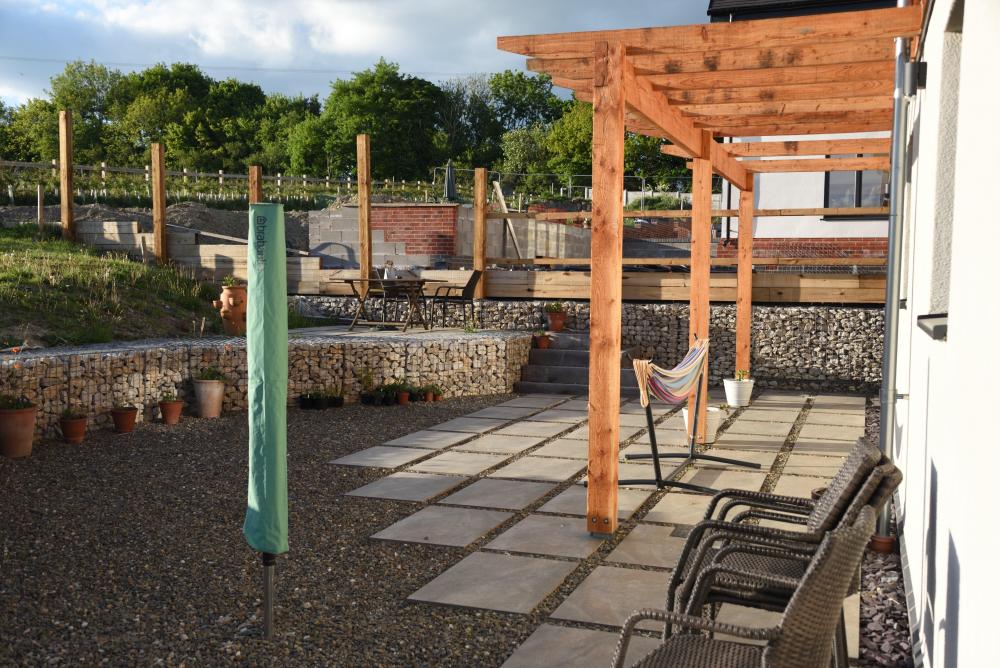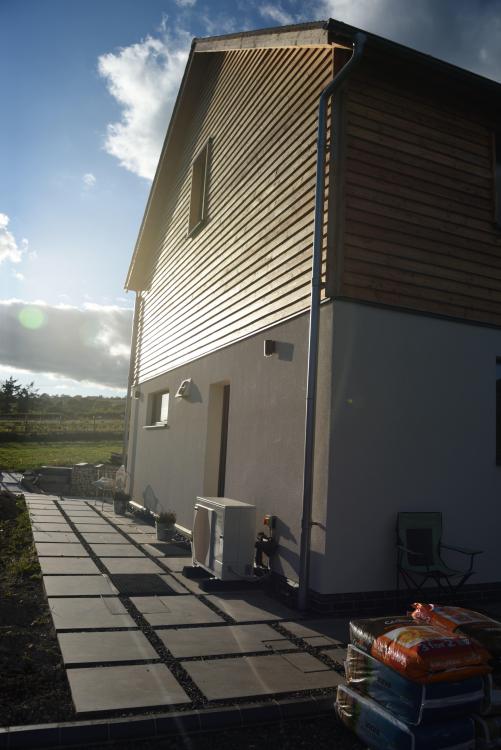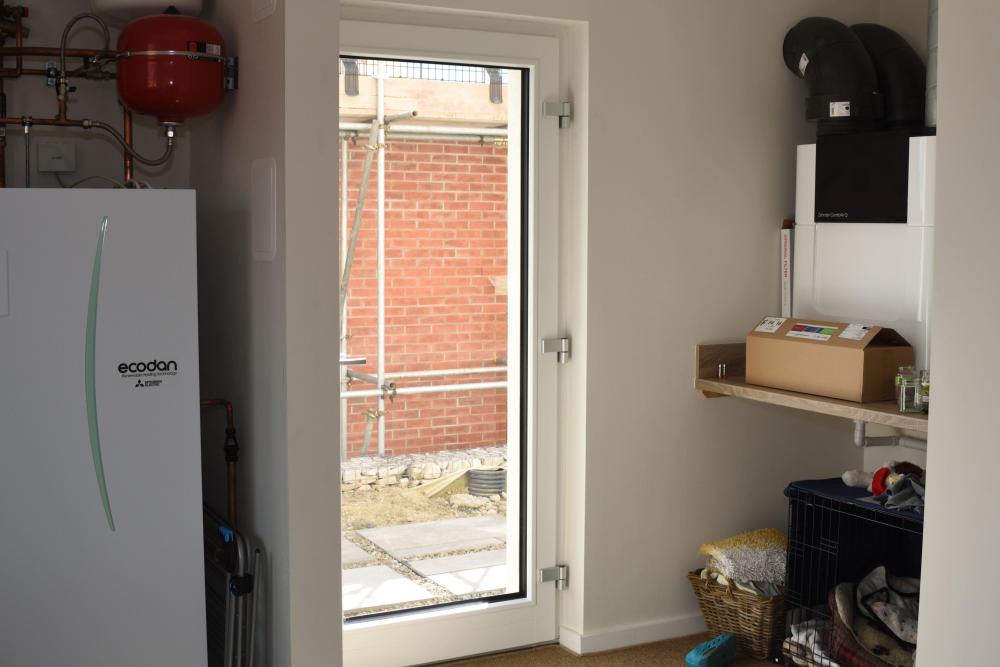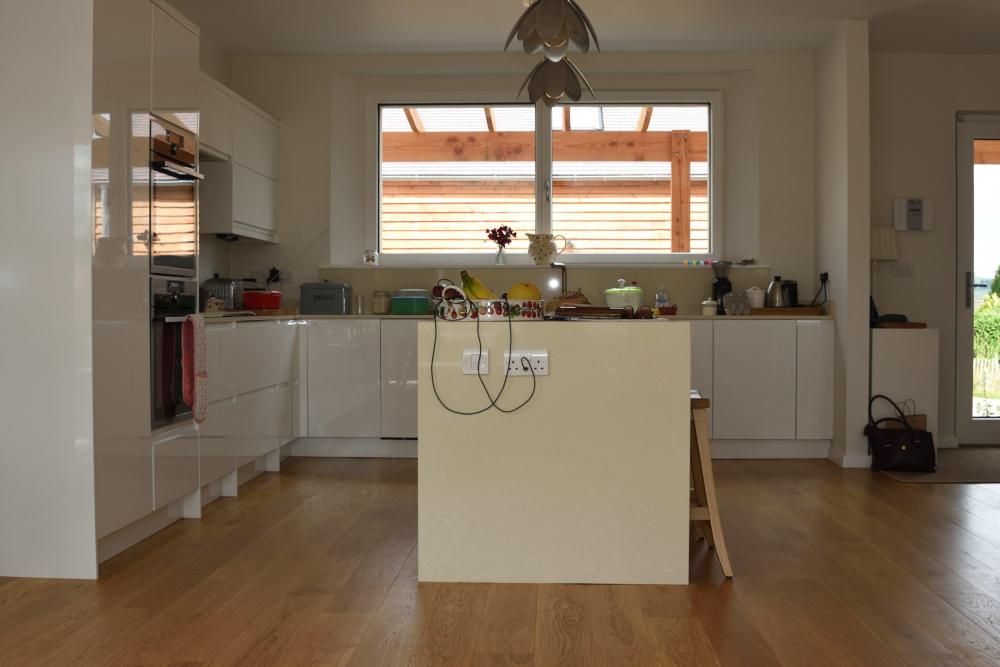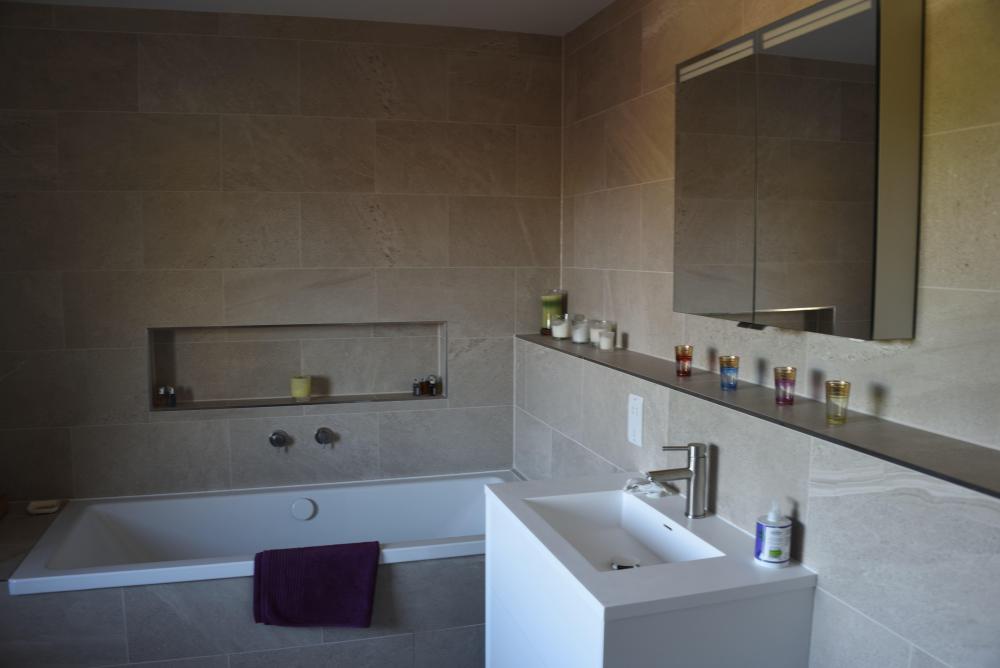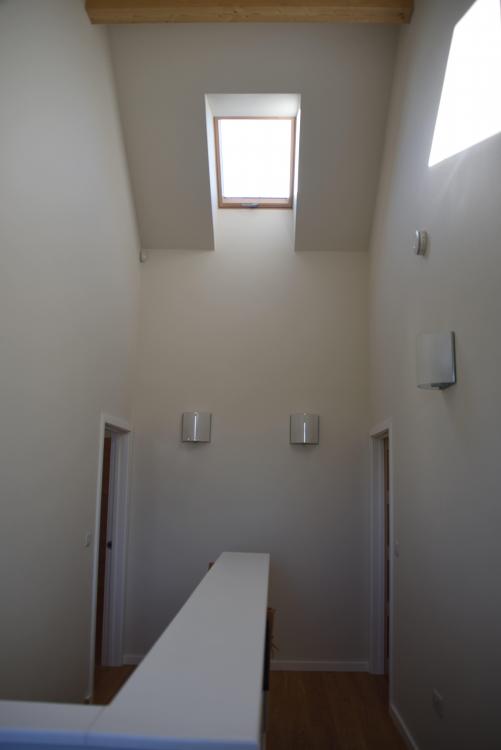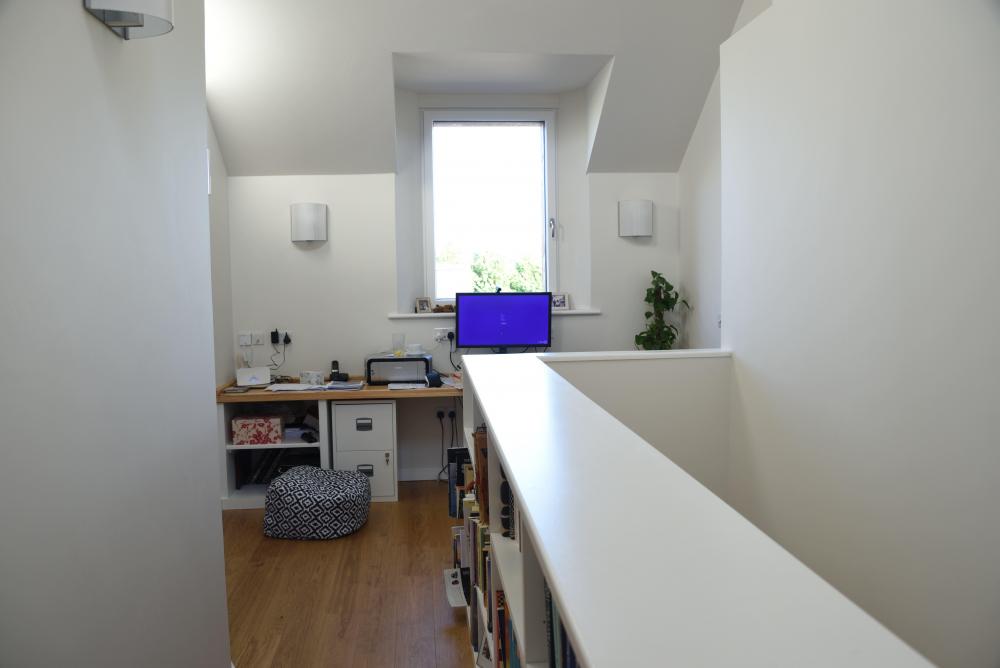 View from the study window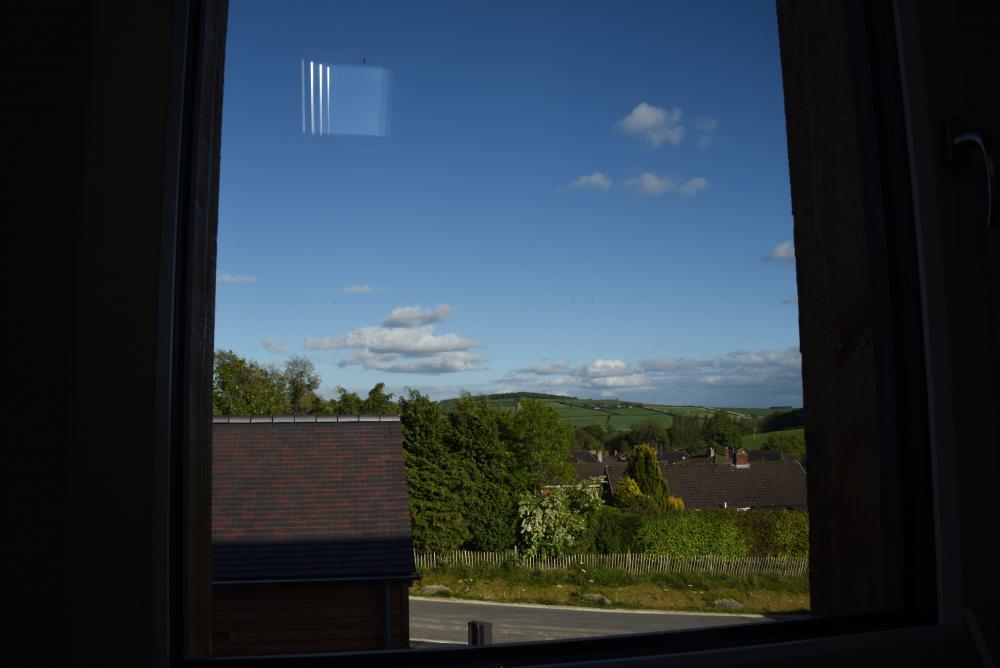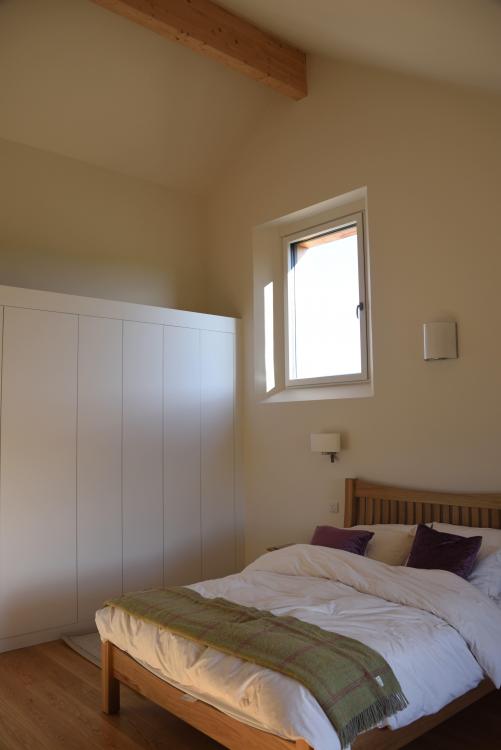 13