Renovation to New Build - oops!

Entry posted by Conor ·
783 views
Back in June 2017 we found a house for sale close to us in Holywood, Co. Down - 4 bed bungalow, 115m2 on a large plot on one of the best streets in the town. Within our budget. Couldn't believe it! So we put in a offer at the asking price. Didn't hear anything back. Phoned the agent a few days later and bidding was going on way above our offer... developers with cash. Obviously they saw it a potential site. So, we accepted our loss and moved on. Then, two months later, it appeared back on the market! Issue with site lines meant you'd never get permission for additional units on the site. So back to our original offer, and it was accepted!
It was a kip. We knew there would be serious renovation works and were budgeting to spend £80k+ on renovation and extension. Turns out we were very optimistic. Estimates started being bandied around that were double our budget...  kind of in the new house build territory. So we took the plunge and looked in to financing a new build. Turned out more difficult than we thought - no local lenders would offer a product, luckily we got a recommendation for Ecology and they would allow us to convert our existing residential mortgage to a self build, once we had full PP.
In Sept 2018 after a year of planning, we finally got FPP. 
Original house: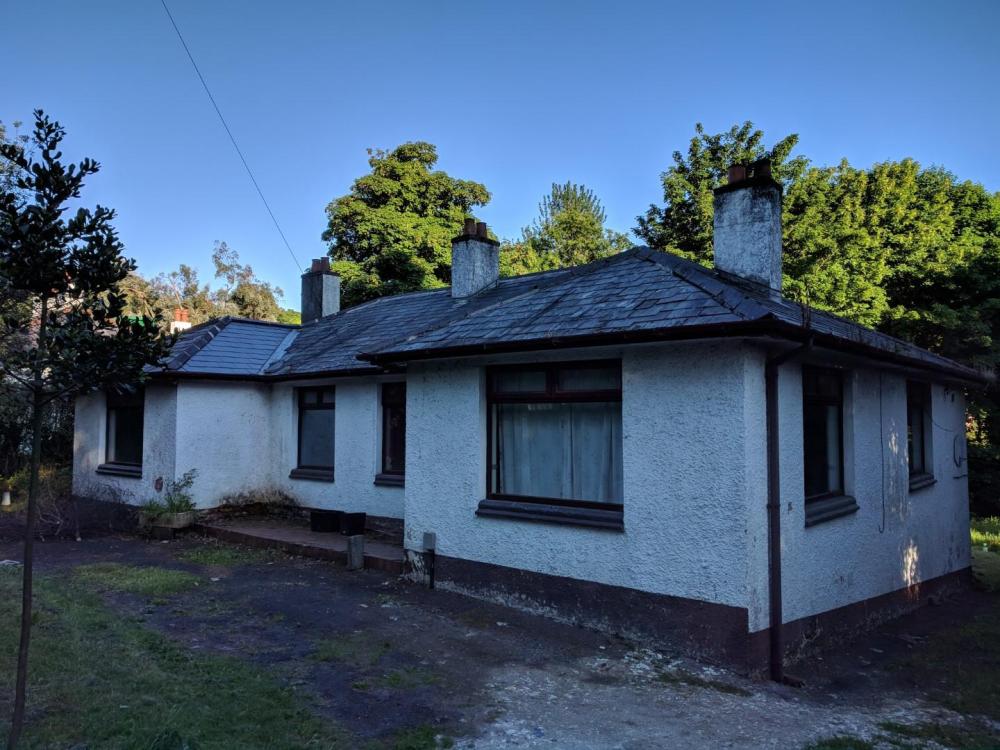 The issues were much bigger than we though - no foundations, lime mortar was crumbling away.
The brief of the new design was straight forward as we knew what we wanted - simple, 200m2, 4 bed, big open plan living area etc.
The sloping site complicated matters a bit... so much so we ended up including a full footprint basement, rather than have split level living.
The design at the front is deliberately simple as we're in a conservation area and didn't want to battle too much. Rear is where all the action is!!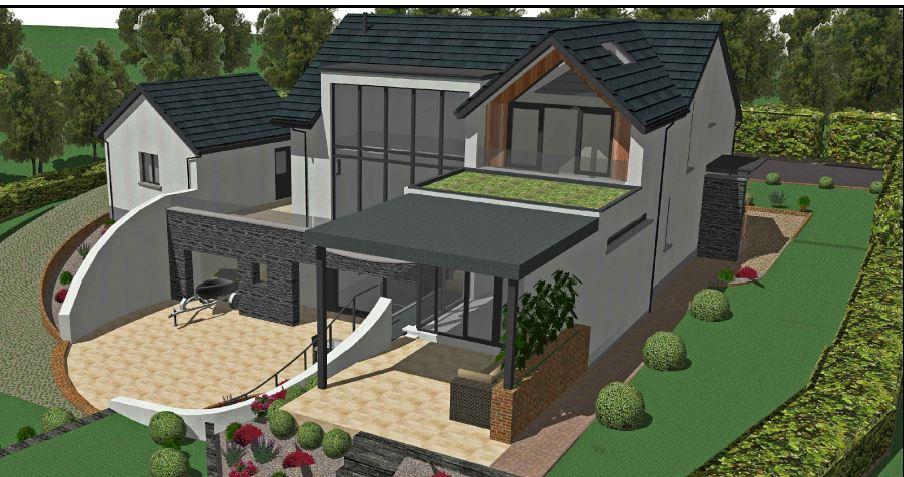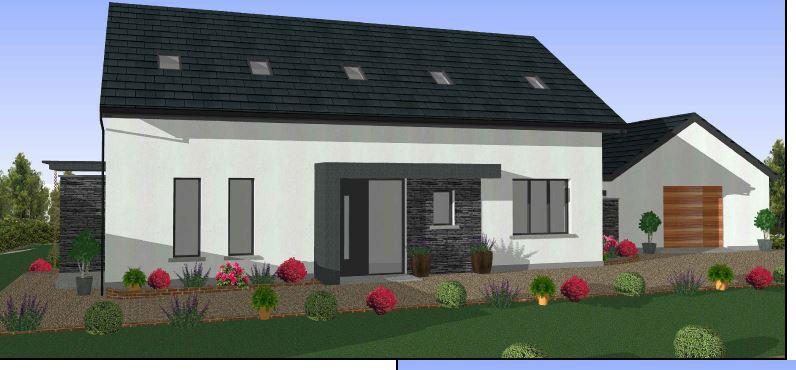 The design has changed since these renderings - no garage, and smaller courtyard and few retaining walls. These pushed us out of budget when the QS estimates came in at £340k! Almost £100k more than budget.
Latest floor plans: Basement: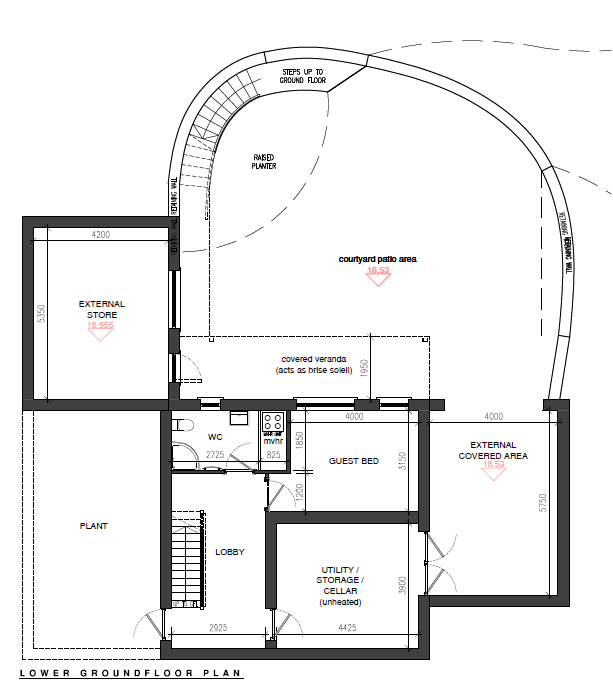 Ground Floor: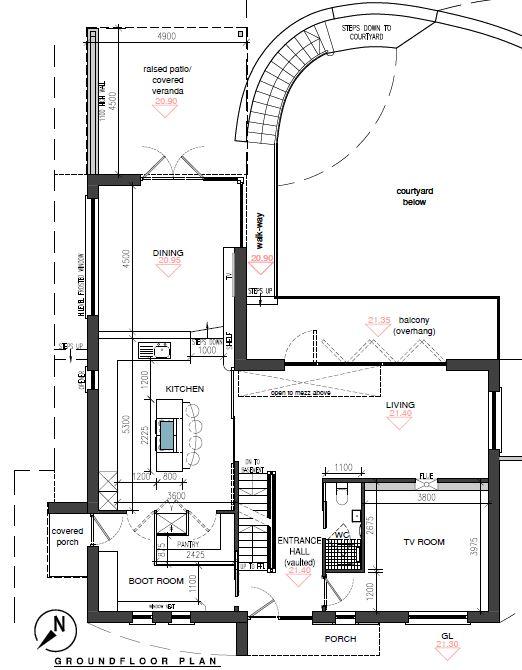 First Floor: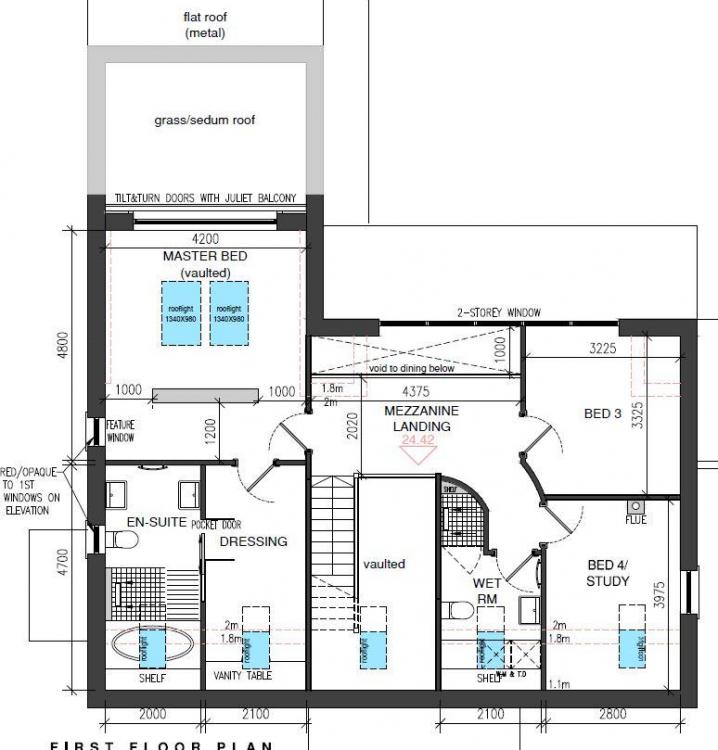 As I type this, we have just started site clearance and ground works..... with an interesting find that could threaten to eat up our contingency already!!!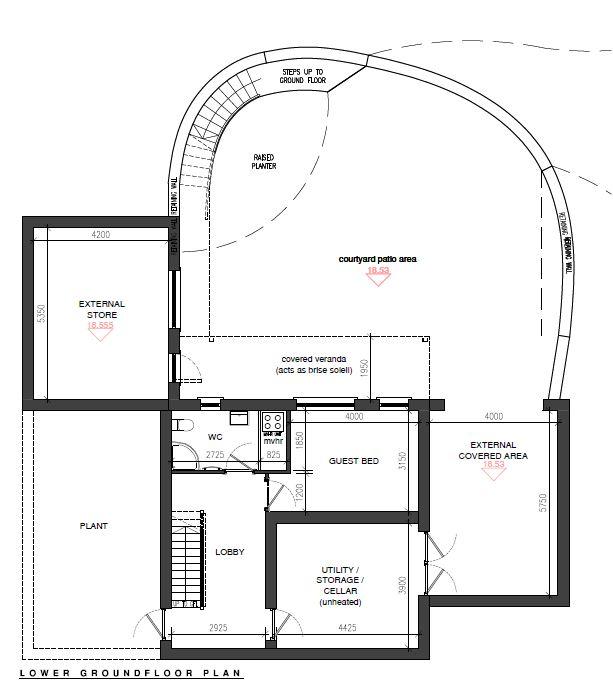 4