A creditable attempt to pour all my money into a hole in the ground...
Entry posted by dnb ·
670 views
Here goes the next stage. Building the reinforced concrete ring beam. The plan is to build the steel cages off site in a shed due to awful weather, then deliver to the site.
Lots of things arriving on site! The yellow plastic takes the place of traditional shuttering. Apparently this is faster and therefore cheaper. This will help pay for the huge amount of claymaster I need. It's still a little wet out here so digging might get interesting. We're armed with pumps and a couple of diggers so what could possibly go wrong?
It took a couple of hours on Monday morning to measure out the site accurately, then the team got on with digging and cutting the piles to the right height. The cages started to arrive on Tuesday and installation was swift.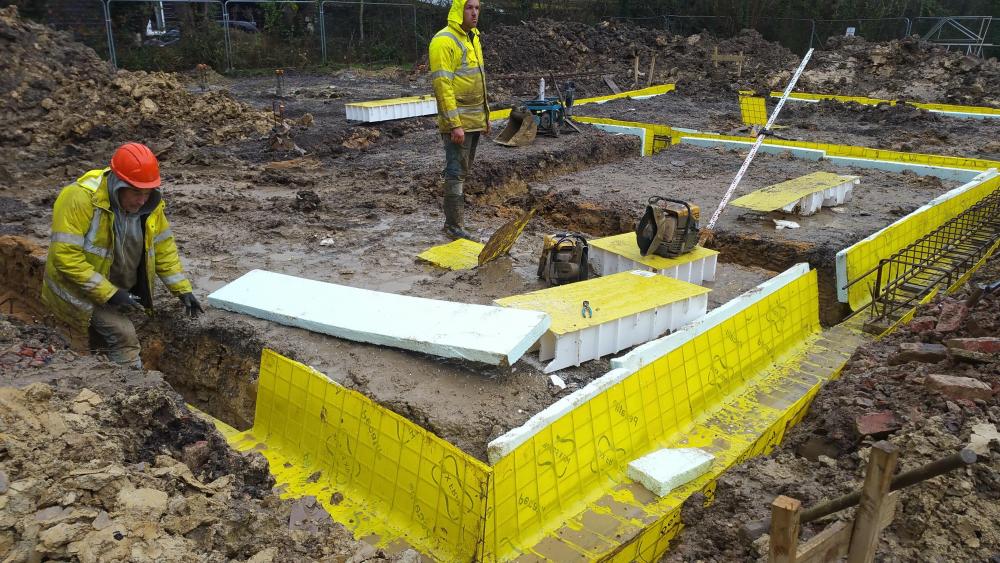 The kitchen and family room cages nearly complete. The building inspector was happy with the progress on Wednesday so on with the show!
With a bit of luck the concrete arrives on Friday. Then we can open the first of the four bottles of Cava allocated to the significant milestones.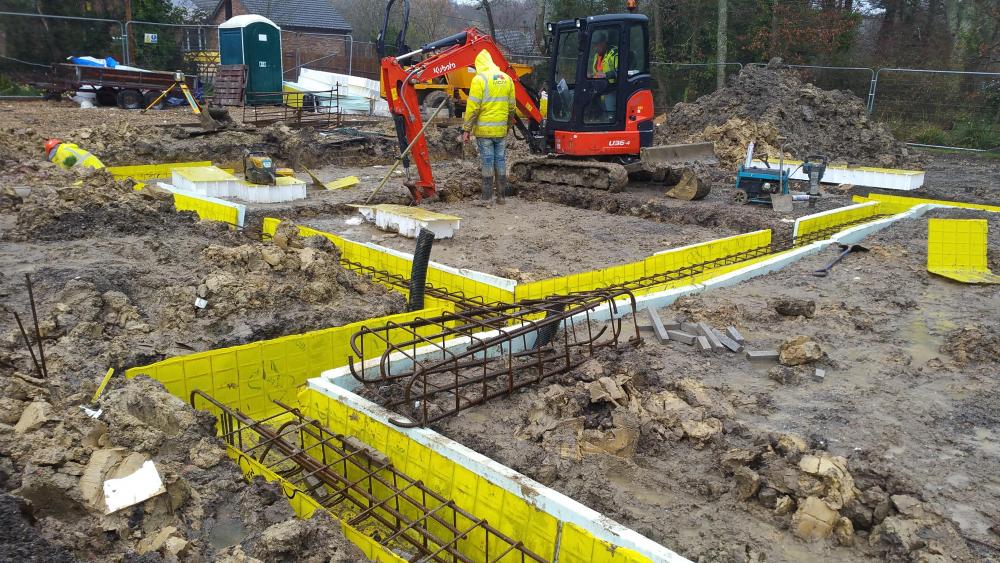 7