Pouring Concrete and Drinking Cava
Entry posted by dnb ·
537 views
Friday was a near perfect day for concrete pouring. A little cold at first, but by the time the concrete lorries arrived it was warming up nicely.
The pile caps are all tied together nicely.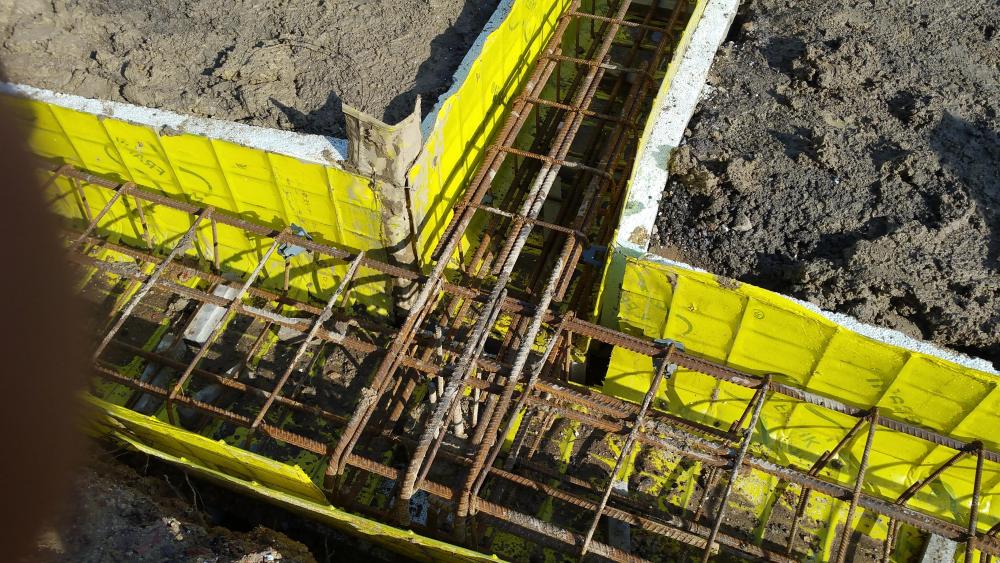 The first lorry arrives. Disapointingly they didn't pump the concrete because of equipment availability. One of the snags of living on an island! The concrete was poured into the dumper, then the digger used to bucket it in to the beam.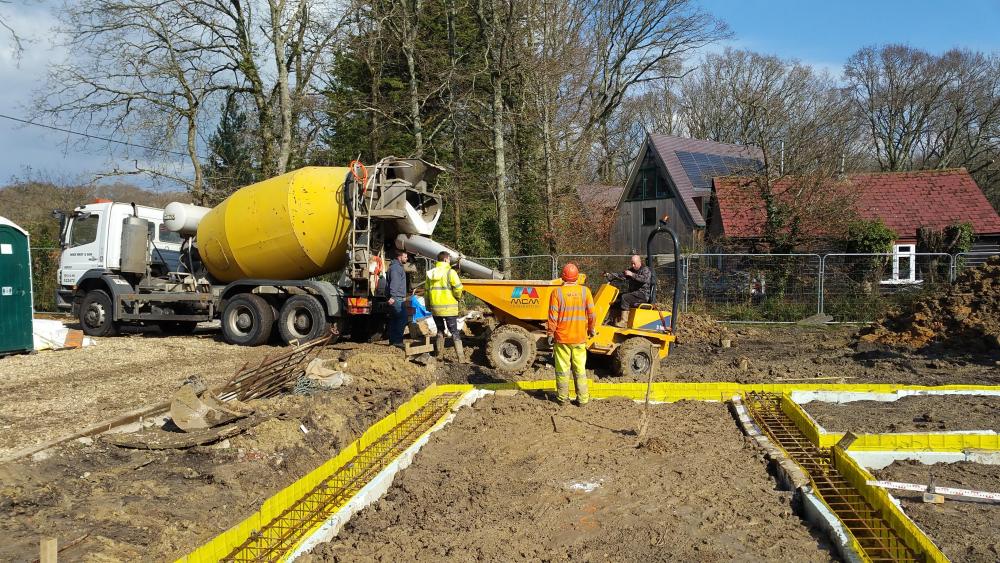 Half the long run done. Plenty of "watchers" on hand to use the poker to get the air out. The Driveway will take a bit of cleaning up now!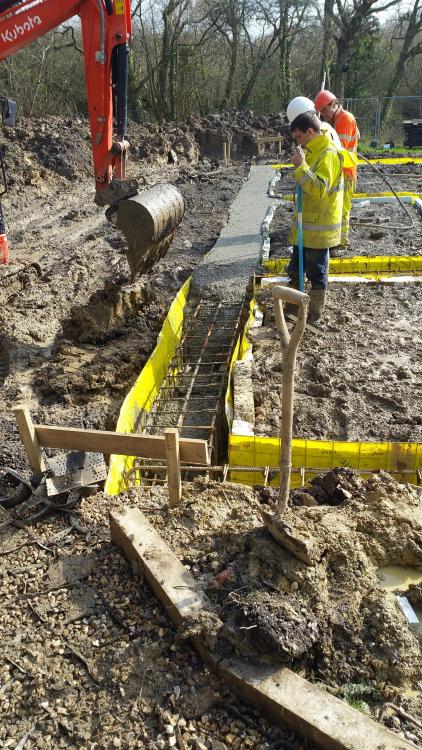 The finished ring beam. Order says the house is a postage stamp and thinks the kitchen is way too small.
Another view of our tiny new house.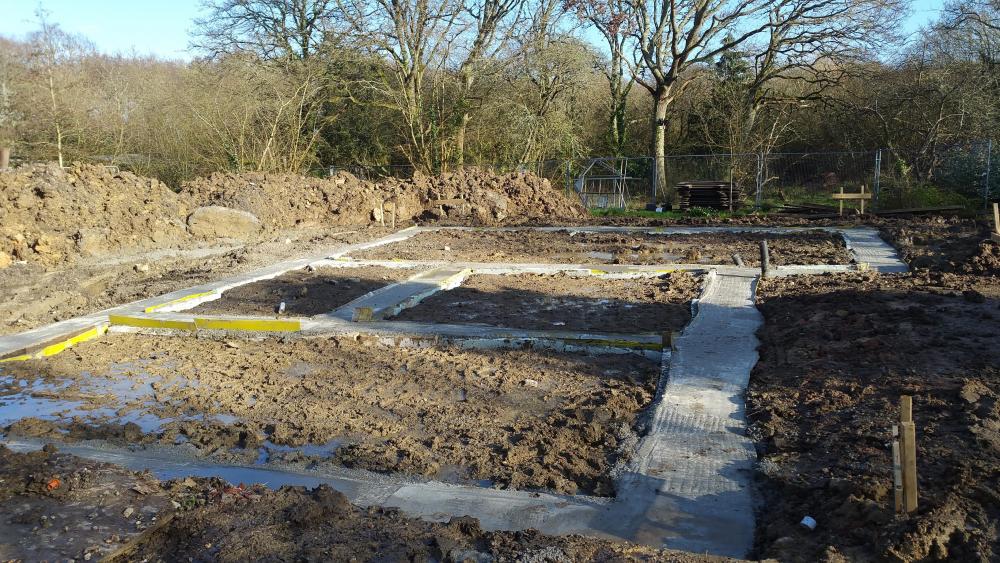 And now the start of the celebration for completing stage 1. Only three more to go.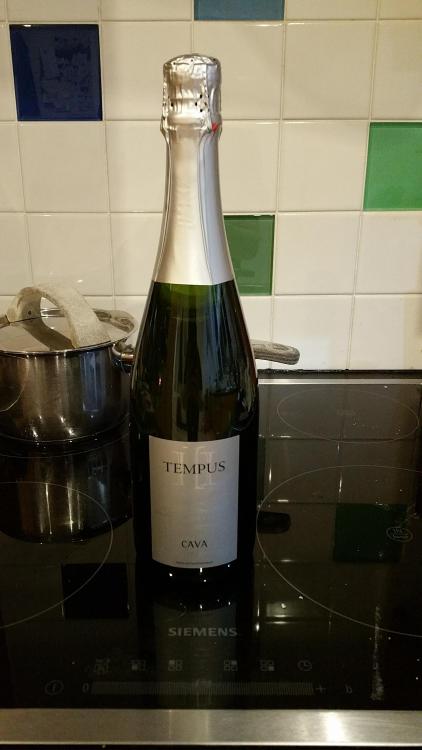 8