As we are building on a croft with an area of woodlands, the stove was a consideration at the initial design stage and we wanted it to be at the very heart of the house. As well as being the focal point of the living room, it was also considered from a practical point of view as to how the heat would be distributed throughout the house, as often I have heard that a stove can overheat well insulated rooms, resulting in a waste of money and just really something to look at. 
The work leading up to the stove installation began right back at the foundation stage, with excavation, concrete foundation, blockwork, back filled and compacted, insulated and then a concrete slab added on top.
Dense concrete blockwork was put up during the summer with the aim of holding some of the heat when the stove is lit.
The stove itself is a multi fuel Charnwood C4, built in England out of iron. We choose one with a log stand underneath to provide a bit more height as this is one of their smaller models. 
We decided that a lime render would suit the fireplace and this will lighten as it dries out.
The mantle piece has some history attached to it.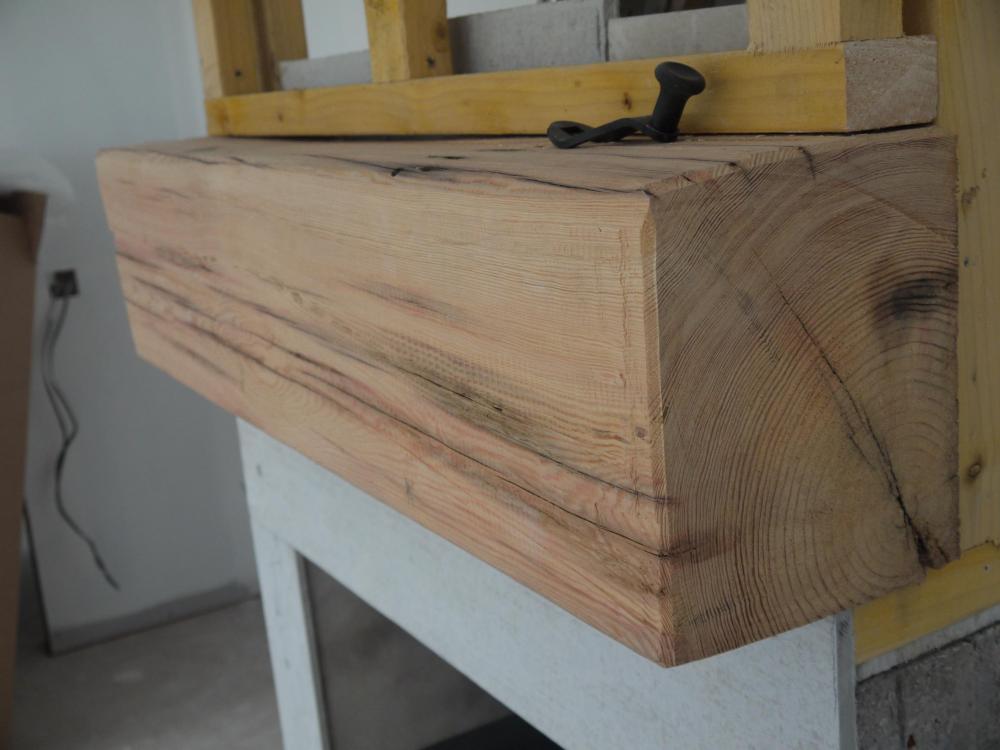 It was originally part of a massive beam in the local school, which was knocked down in the early 90's.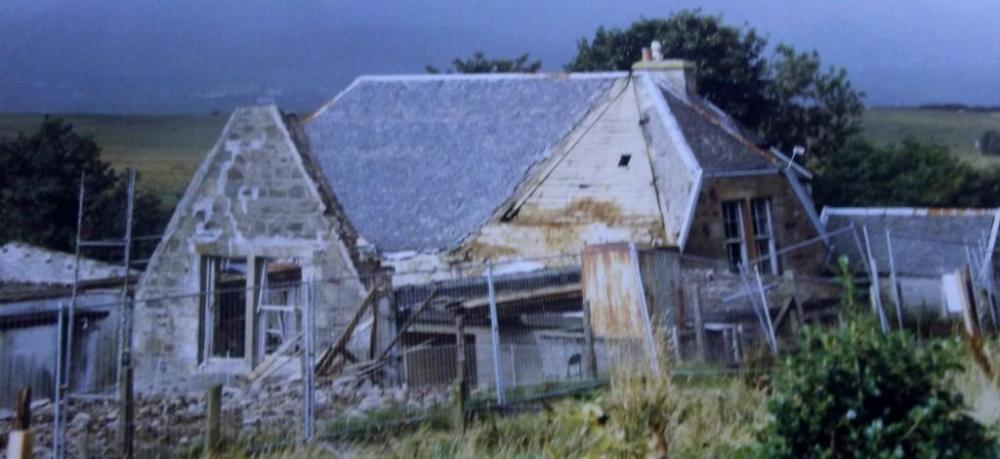 My wife's uncle salvaged the beam and it was stored on our local township road next to our sheep pens. It was used as a spot to sit down when being out on the croft. A couple of years ago we cut the beam into manageable chunks and took it inside our wood shelter to dry out before it was cut and planed this week.
The wood is at least 150 years old, was outside for around 30 years, but now it's been tided up, it feels stronger than the timber we used to construct the house with. I love old timber!
The hearth is also a highland product, not as local as the mantel piece but 40mm Caithness slab, very heavy (but I was at work when it went in). My wife carried out the measurements and this was spot on when fitted.
Outside we have used anchor ties to hold the flue in place, some houses seem to fit flues without these but with our Hebridean weather this is a must. I went with the black soil pipe vent earlier on this year so it would match the flue when this went in. Sometimes flues can be ridiculously long and a bit of an eye sore as they need to be above the ridge, but having the stove close to the centre has allow this to be quite modest.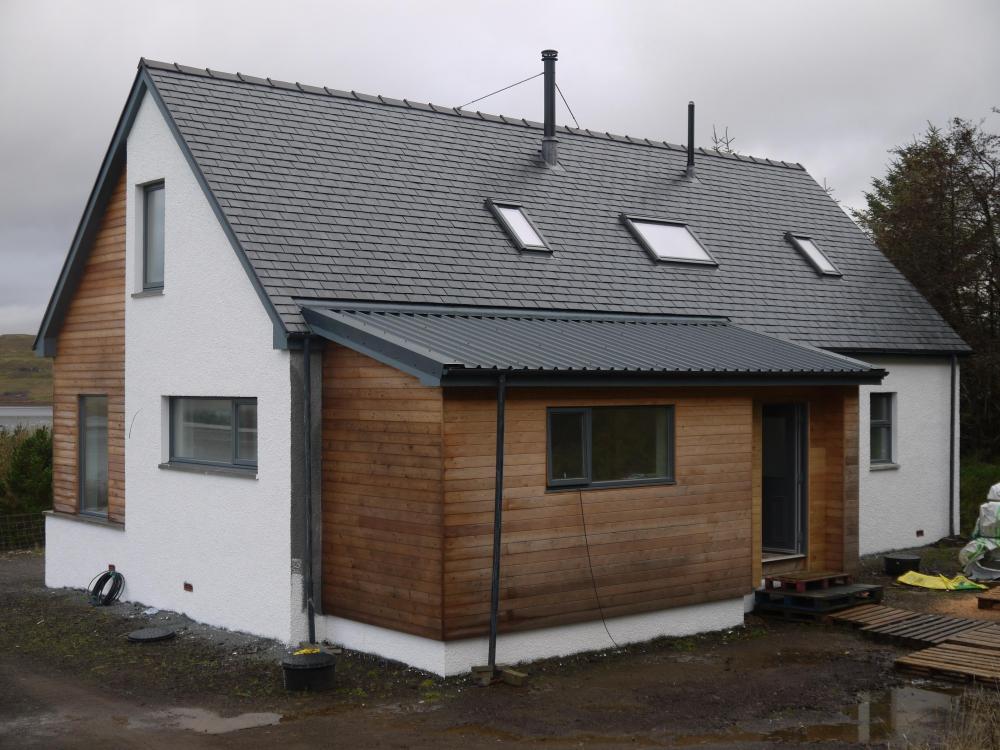 Also, respect to our stove fitter, this seems to be a trade that covers not only the stove installation but masonry, carpentry and roof work.
The stove has now been commissioned and certification provided.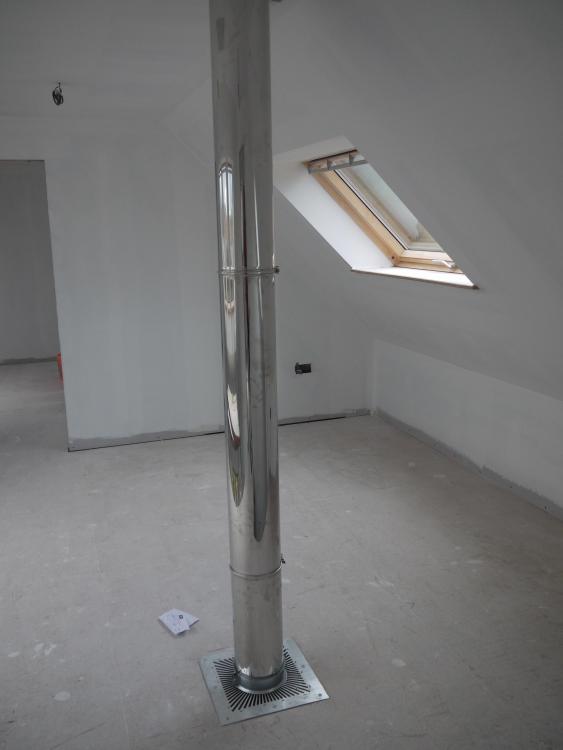 There is a bit of work to tidy up with plasterboard above the mantle piece and we have decided now that the flue is up, that boxing in with plasterboard is probably best to protect the kids and also to protect the flue from them!
Next up, the kitchen and flooring is due to arrive next week. 
Thanks for reading.
4