"Hi-ho, hi-ho, it's off to work we go"
Ok, so maybe I got a bit ahead of myself again...
The second wagon that they filled with spoil didn't fare as well. Matter of fact, it managed to beach itself on every axle: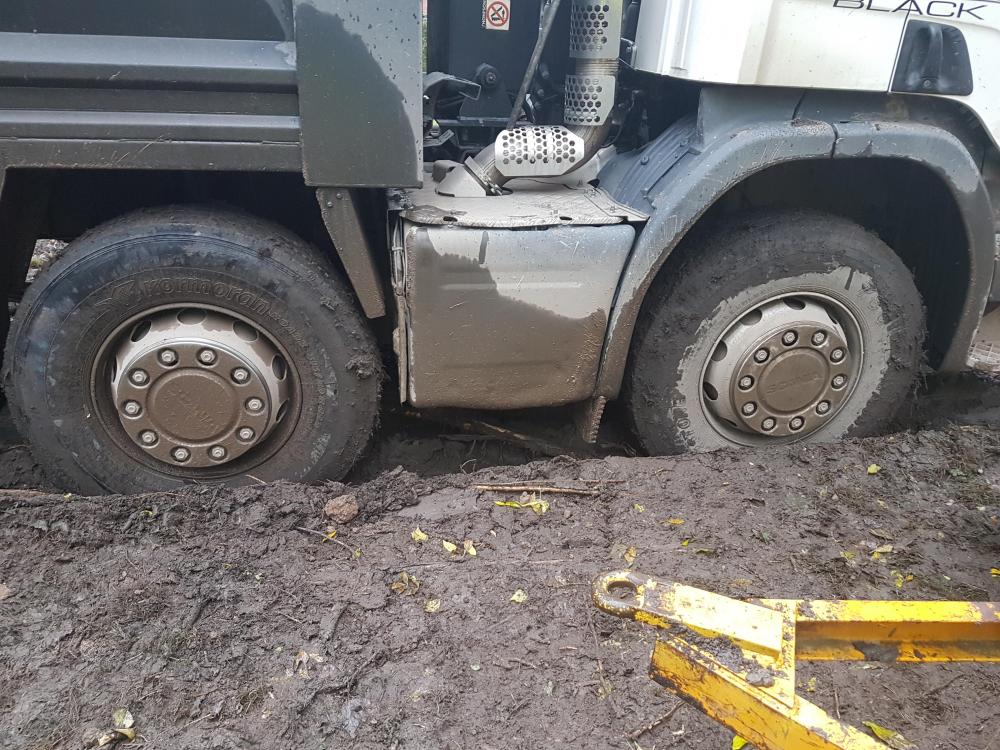 The muck-away company had to send a 2nd wagon, fully loaded with 6F2 and a big-arsed chain. Then it dragged the beached wagon out across the street using the chain. The (now-freed) wagon drove off with our load of spoil. Since there was a load of crusher run on the rescue bus, we had it tipped on the front of the plot, to stabilise the ground and prevent a recurrence.
So, excavation continued apace for the next few days. Apart from a few more land drains excavated (including an abandoned rat nest), things went well. Here's a few more pics for your delectation: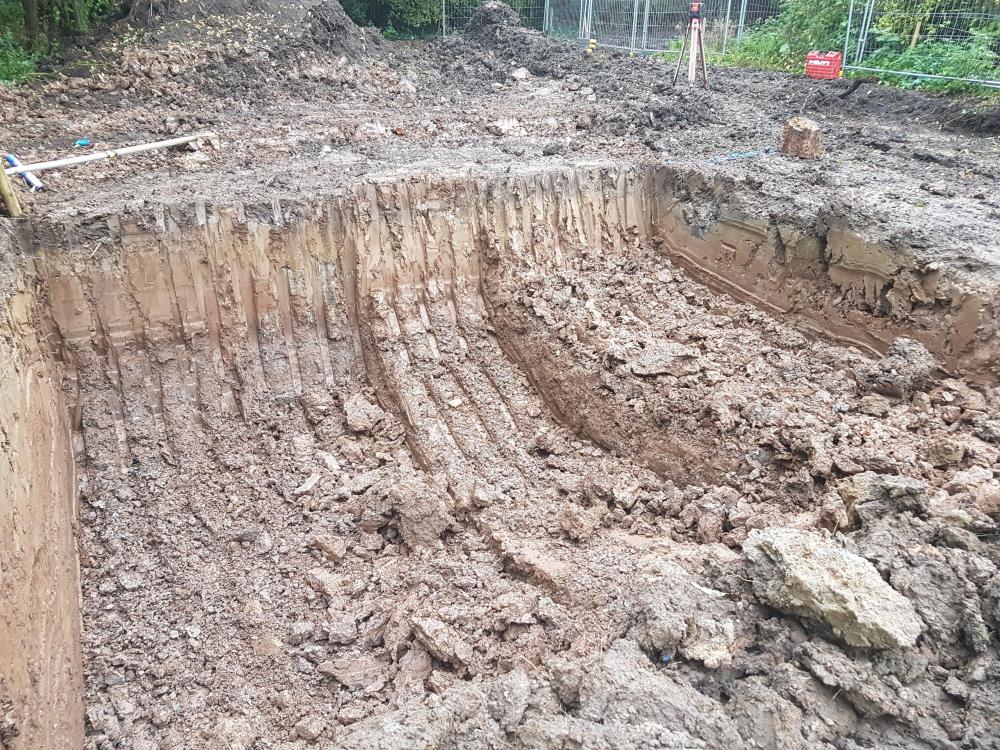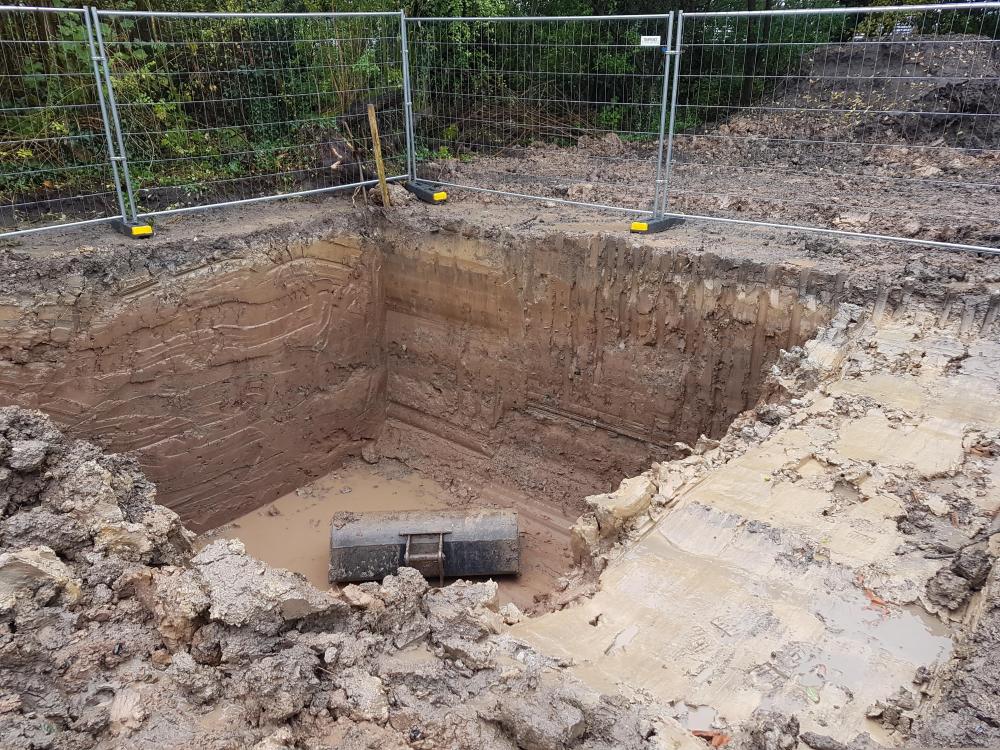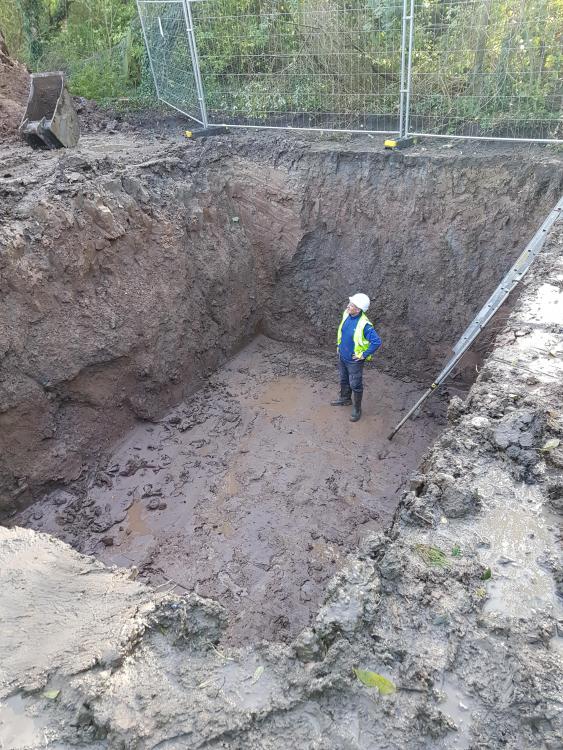 We decided on a stepped bank initially, to try and prevent bank collapse: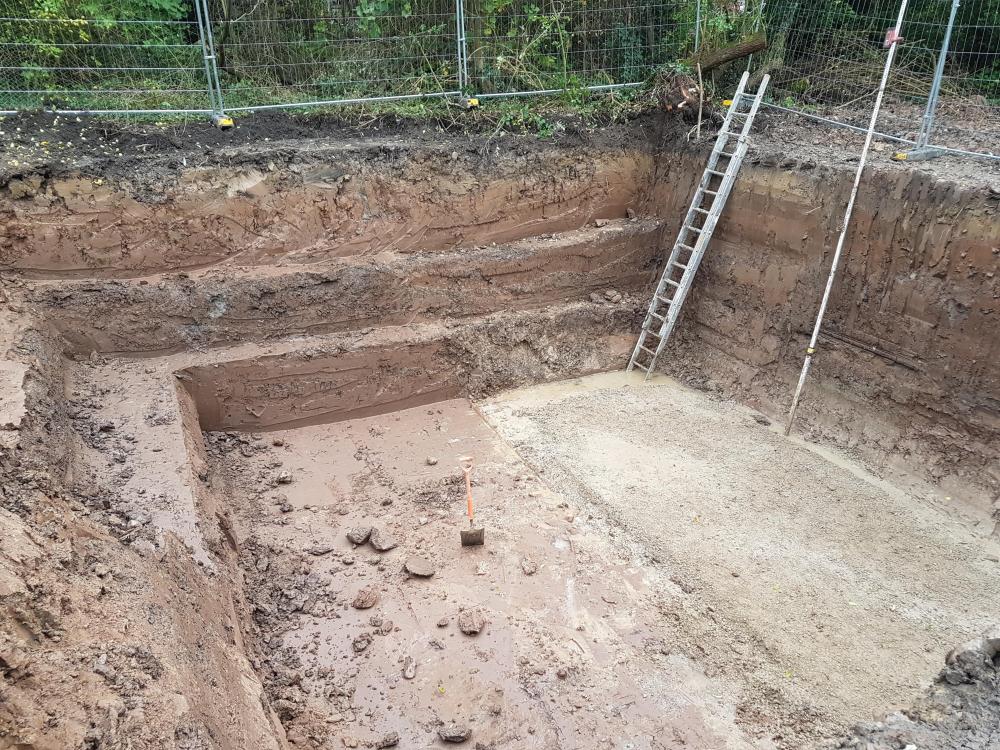 But as this photo shows, we were still fighting the effects of the bad weather - some small cave-ins, and we started adding acrows to shore up parts of the banks:
Now, when we started investigating the options for basement excavation, we had previously considered sheet piling the excavation. However the 2 quotes we received both sad that the steel sheets would need to be left in the ground ("sacrificial" was the word used) because the sheets wouldn't be able to be extracted. And with quotes coming in at over £60k for the sheet-piled excavation, it was well over our budget.
So when the groundworkers told me that the excavator was starting to fall into the excavation, and we needed to sheet-pile the front of the hole, I was more than a little concerned. Still, it appeared to work: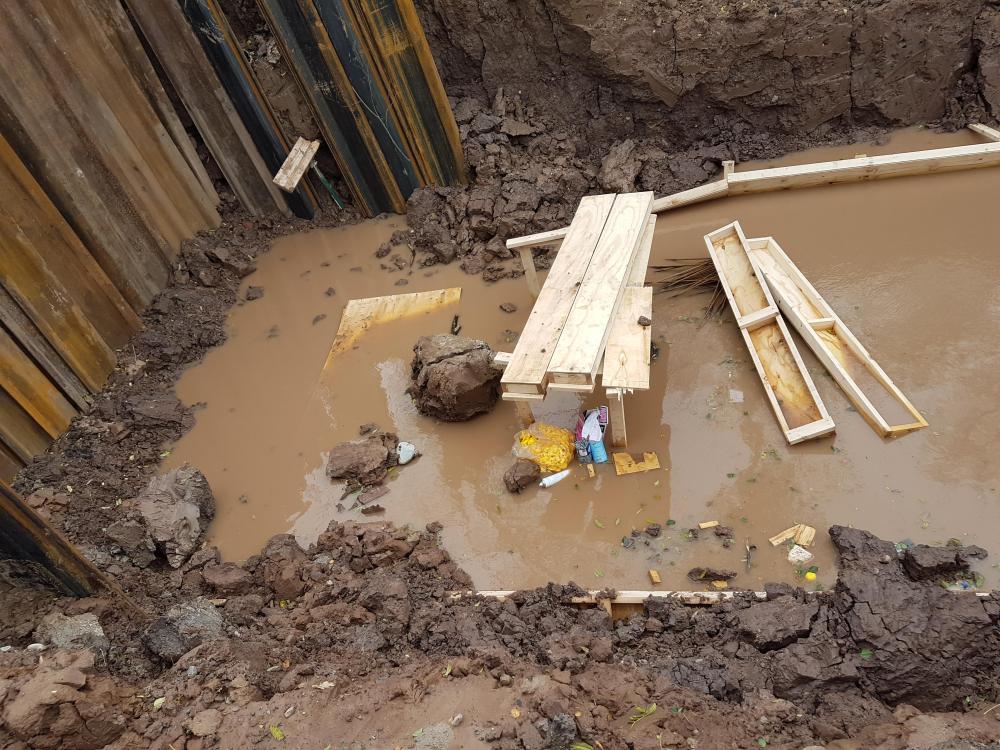 So the hole was finished - only 74 wagons of spoil taken away... Concrete blinding was laid oversite to stabilise the clay underfoot, and the shuttering for the slab constructed. Then the mesh and starter bars were set into place, and we were ready for the slab to be poured: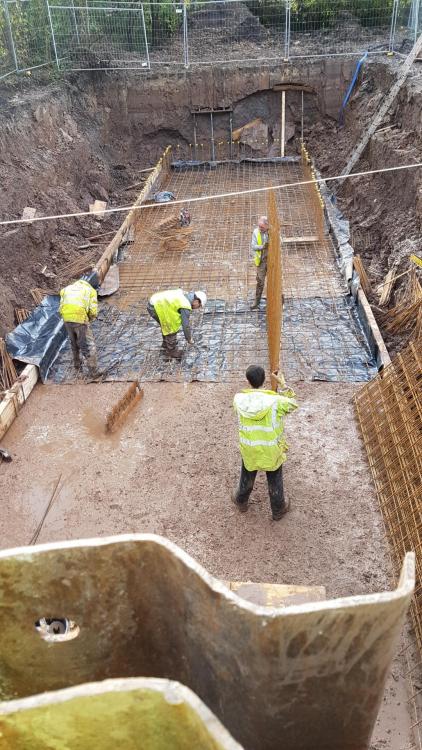 And lo, our first concrete pour arrived - the first of many!
And before I knew what was happening, the slab was done (notice the increase in the number of props / acrows):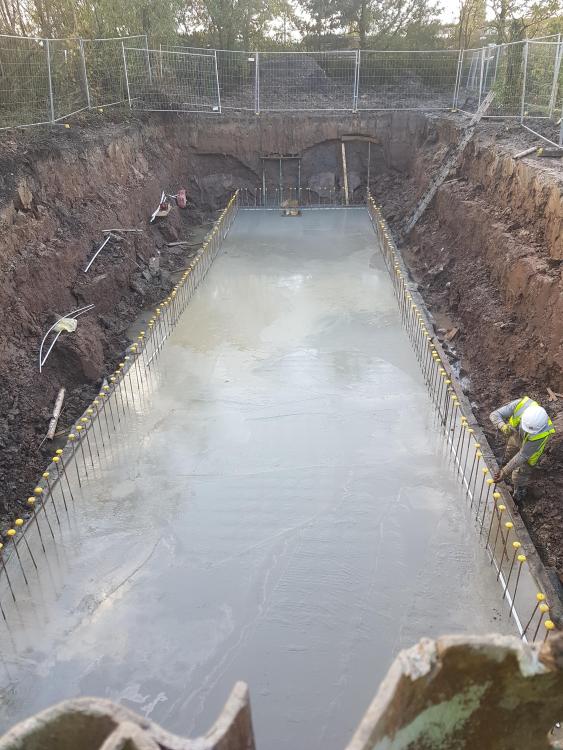 Time for some ICF...
6