We purchased a kitchen - oops!
I've been set on handless, but haven't been keen on the J handles I'd seen and I wanted a mixture of wood handleless and another colour though the other half wasn't keen on handleless. I had in my head orange but I couldn't quite get the shade I wanted without customising it (so decided something neutral and paint the walls would be cheaper) and then DIY kitchens didn't do wood effect handleless although the quality of the base units was better than some we had seen. We had seen a couple on the used kitchen site recommended on here, mainly German kitchens and then we saw one eBay as part of the Cucina Colore collection https://mereway.co.uk/kitchens/cucina-colore-collection/ which was advertised with a cost price of £21k which I take with a pinch of salt) and a mix of both handles and handleless which pleased the other half.
We knew it had the ovens, hob and sink/tap but didn't know much about the quality so went to the showroom. We were both impressed with the quality, seemed better than DIY kitchens and surprised to find it actually included all Siemens integrated appliances, which includes two ovens (one a steam oven), coffee machine, tall fridge, dishwasher and hob. And then to top it all a Quooker tap and boiler as well, none of which had they advertised! I was mentally trying to tally up the cost of the appliances not to mention the fancy metal pull out bits and bobs in the units and cupboard accessories.
Agreeing they would dismantle and then we can inspect again and check they haven't damaged anything (and they will replace anything they do damage), and store and deliver it too, price negotiation started. The other half again was cringing. Have to say, very pleased with the final result!
We need to work out where we will put the wall units/shelf as we have a window above the sink so probably on the opposite wall. We also need to add on a cupboard on the end next to the fridge for a similar sized tall freezer (I think it's technically a 3/4 size to match the fridge) and possibly another tall unit next to it just to add on extra space (currently the stretch with the appliances is 3m but we have just over 5m available) but we are made up with what we have.
I'm not sure yet if we will keep the worktop or look at quartz or similar (we can always use the existing worktop in our utility). Depends on budget but I don't dislike the worktops that are on to be honest.
The flooring you can see is a sample of flooring we carry everywhere we fell in love with a while ago (a worn concrete appearance LVT).
So, we are only two weeks in and we have a bath, kitchen, footings and brickwork! No messing around here...
Here are some pics.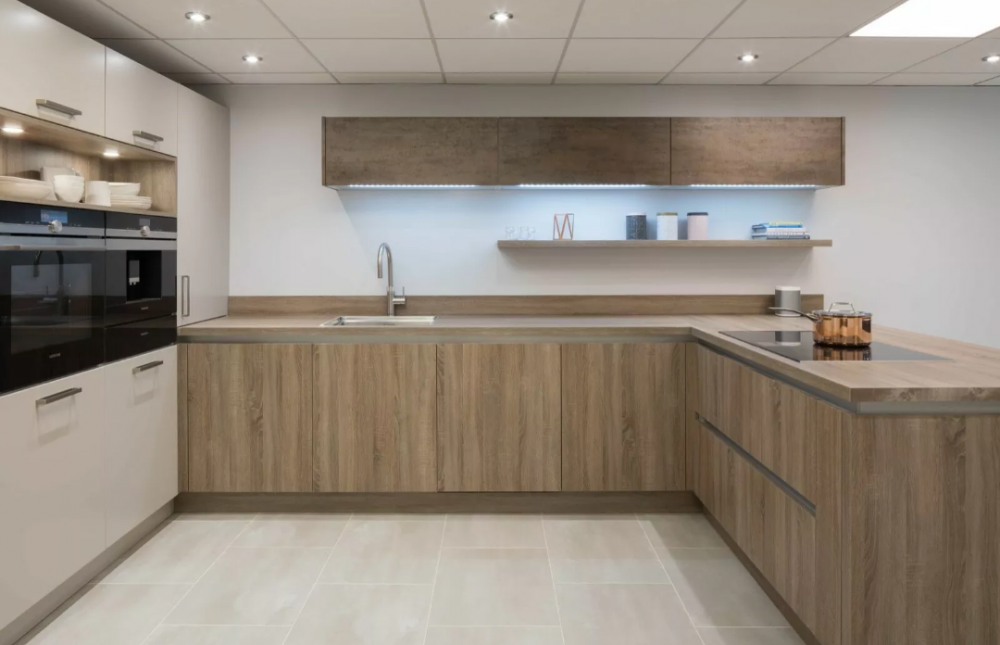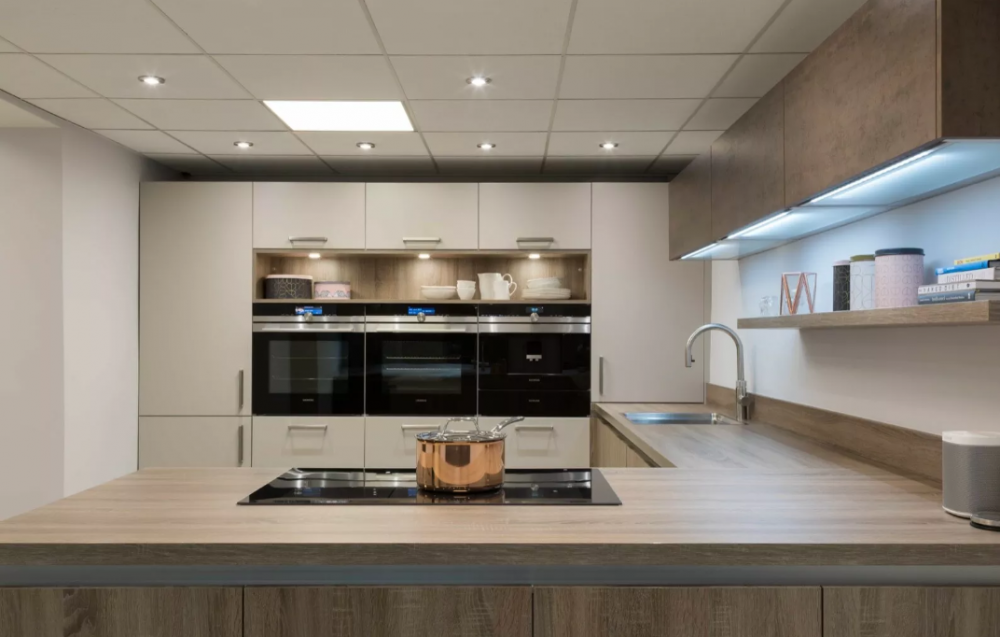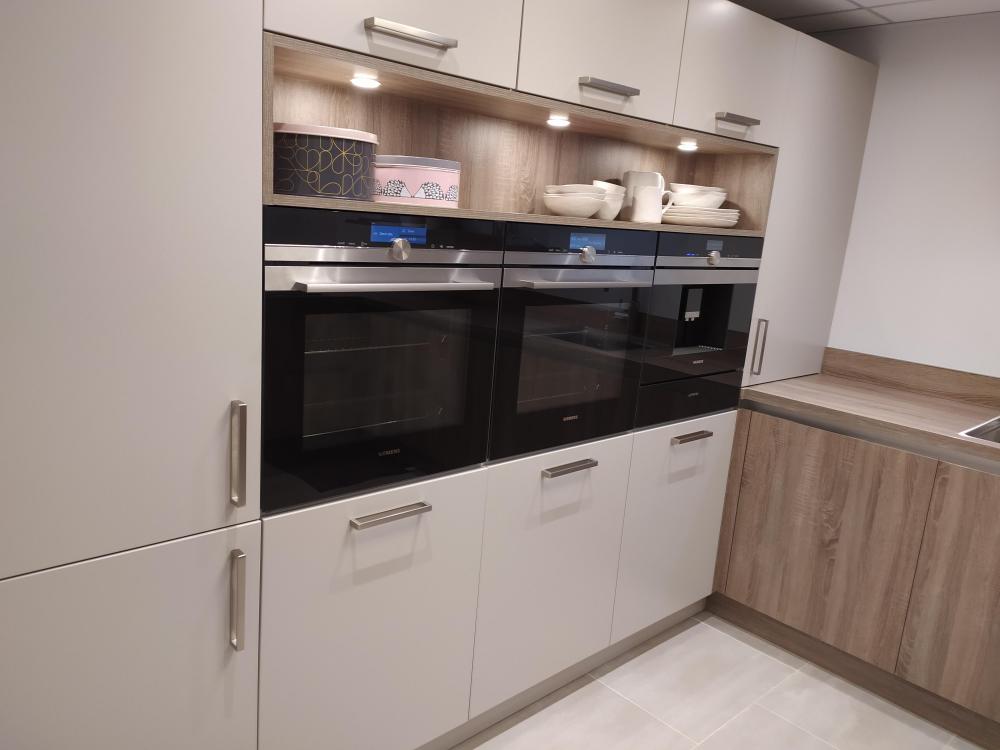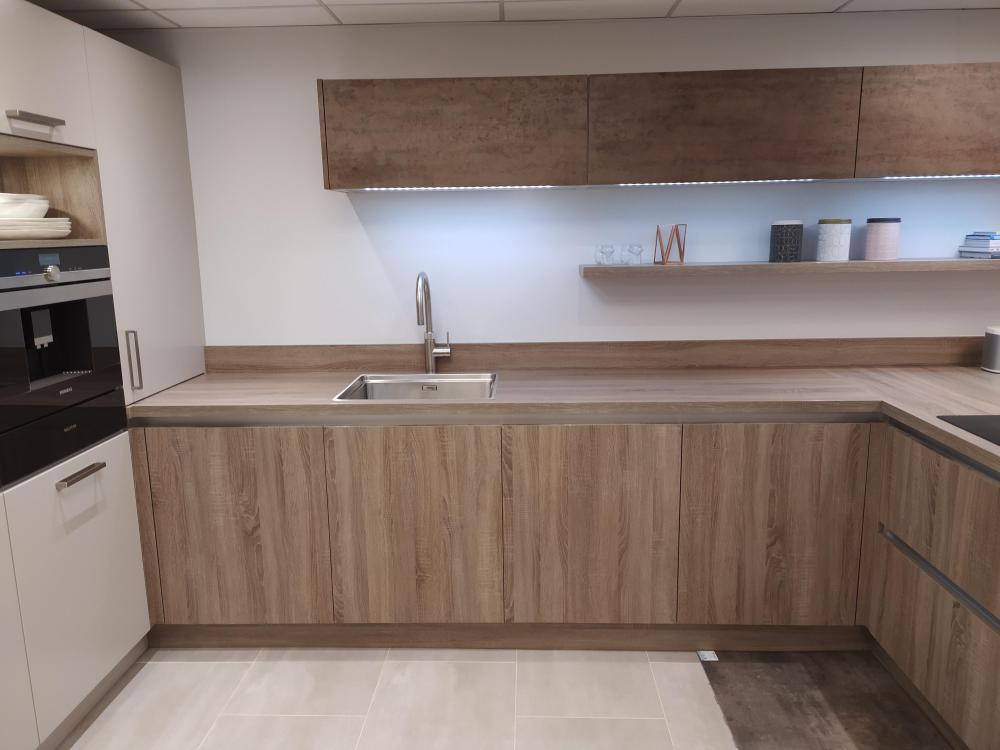 3