Drama broke out earlier today with the discovery of our water pipe. Discovered by the digger going though it....
A few months ago in the absence of locating our internal stop tap (likely because it's somewhere behind the fitted kitchen units) the water company came out to try and locate the external one. Three house after they arrived....
No.such.luck
They did say it's somewhere between the houses the other side of the bridge and us - but there is a canal and bridge in between us and them and they couldn't locate it. Strange but true. They did say if the builders found it they could then come out and try and track it from the pipe so Severn Trent are back again Friday.
So just over a week in and we have partly dug out footings for the kitchen extension, office and Airbnb bedroom/ensuite. After 2 years of seeing everything on plans it's all very exciting actually seeing the space.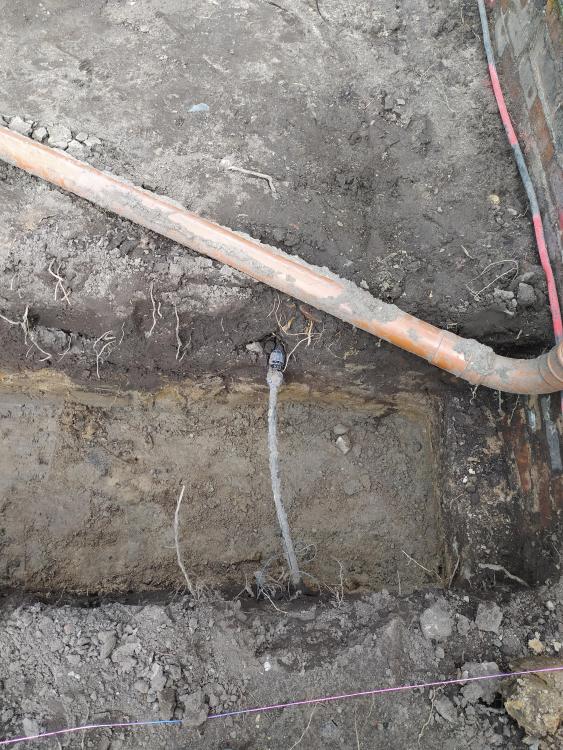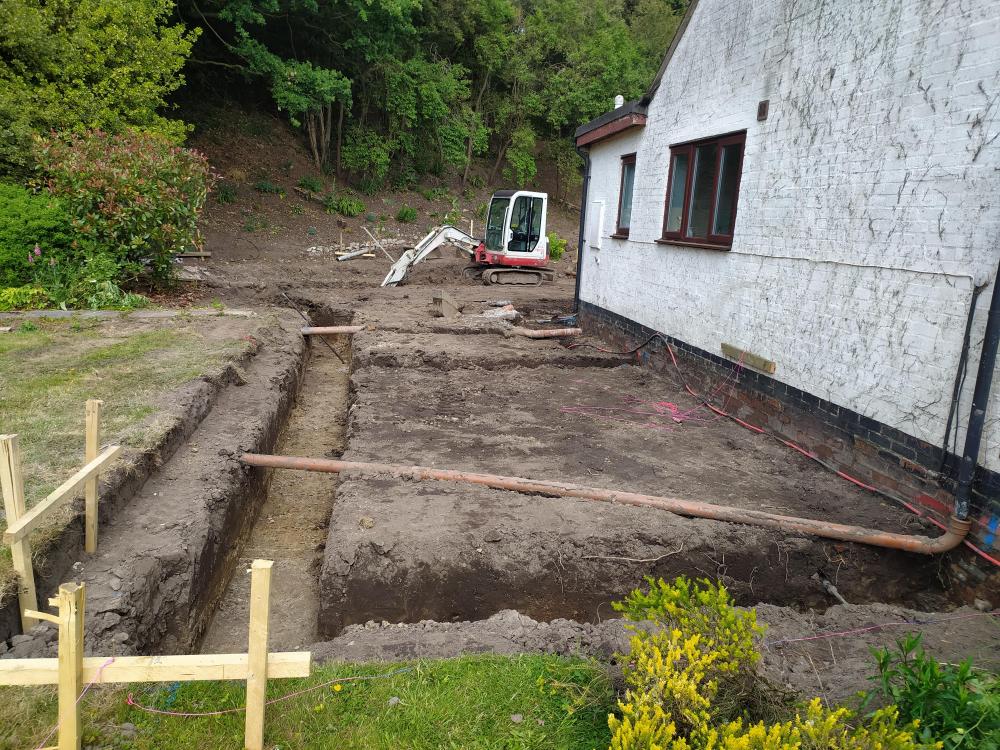 2