Bathroom Refurbishment Project (1) - Comments Please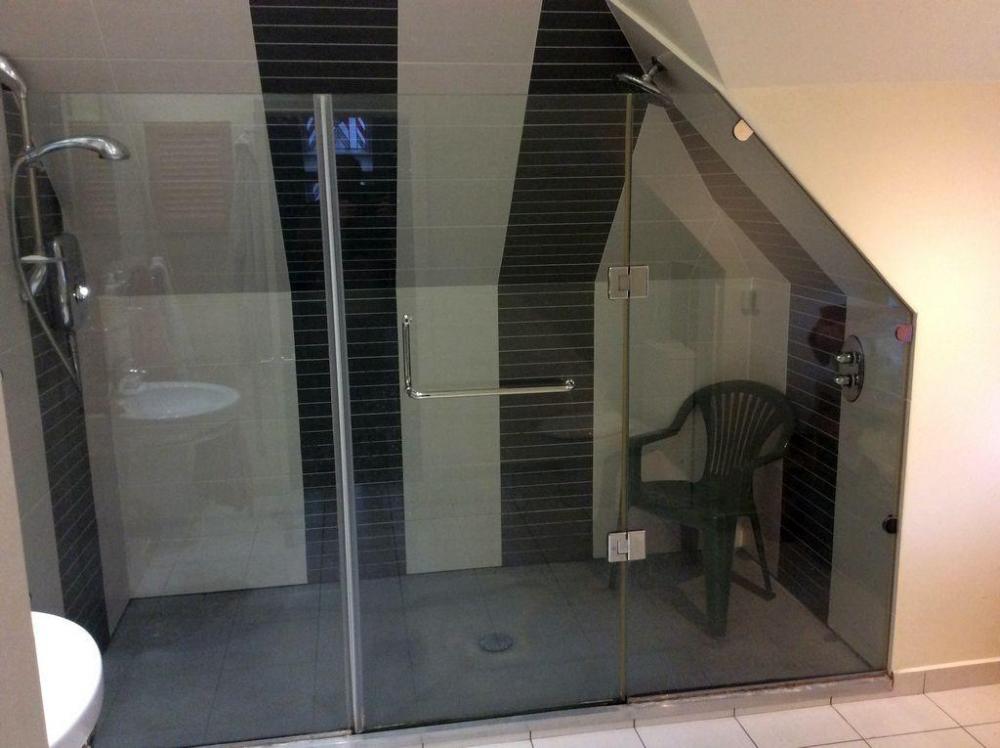 This summer I need to have my upstairs bathroom refurbished. It was installed 12 yeas ago by the previous house owner, who also did the self-build addition of an upper storey to the previous bungalow. The bathroom has lots of lovely features including electric ufh, and a long crack all the way down a row of tiles.
I think the room pretty much needs gutting, as the problem is probably under the floor, which is a huge pity because the fittings are so pleasant. I think, however, that I may be able to retain the wall tiles, and perhaps reuse the existing shower screen (which looks expensive to replace).
The requirements are:
1 - Fix floor, replace ufh and retile.
2 - Replace wetroom area with large shower, perhaps with storage area (I really do not need a 2.6m x 1.1m shower).
3 - Add bath.
4 - Replace loo with something a little less temperamental.
5 - Replace whb with one with more space for bottles and things, possibly a vanity unit.
I have a couple of months to think about this, so any comments would be very welcome.
Here is the crack: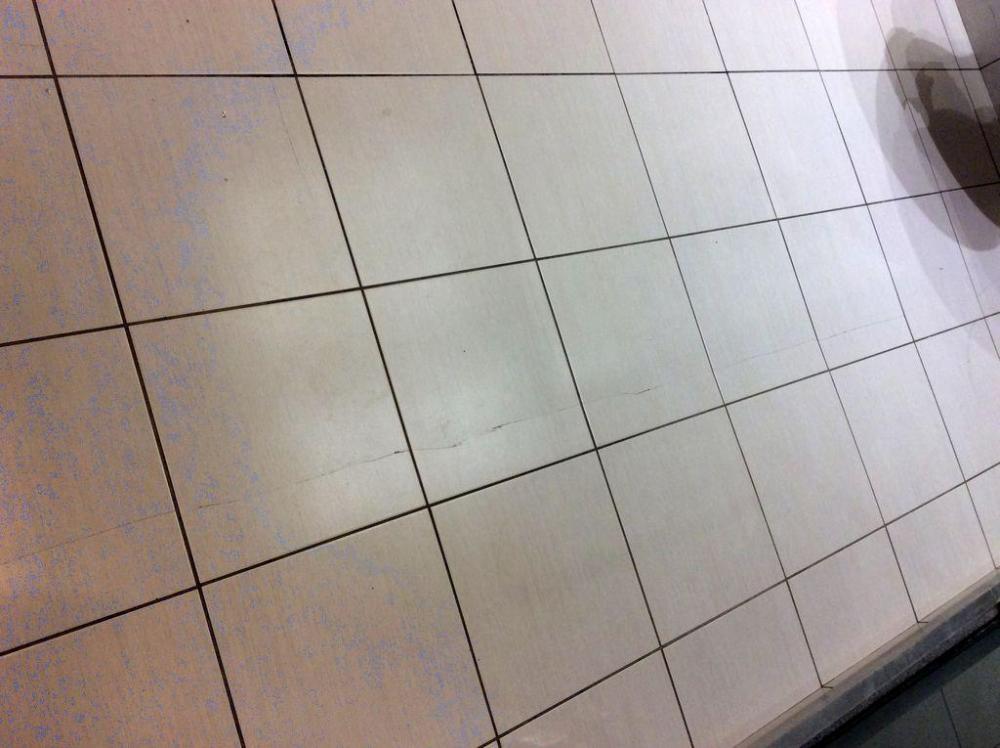 My verdict on that crack is that the subfloor may have been done with 8x4 sheets of standard chipboard, rather than tongue and groove, and that moisture has got in and made the joint expand. There are also a couple of other cracks at right angles, and the wetroom area is suffering a little.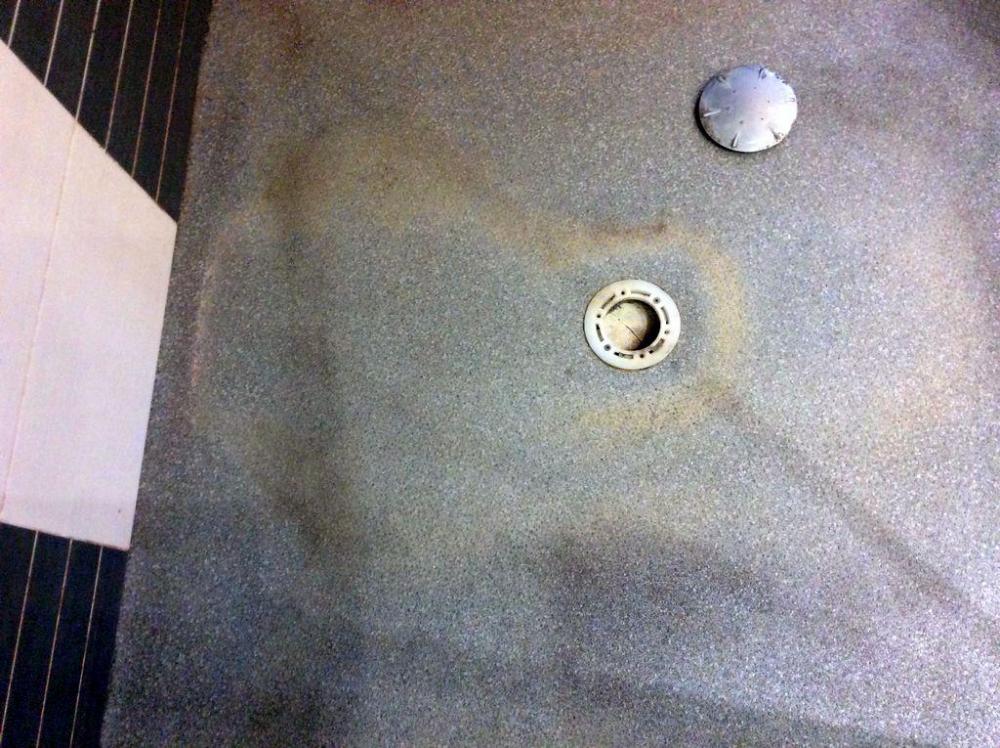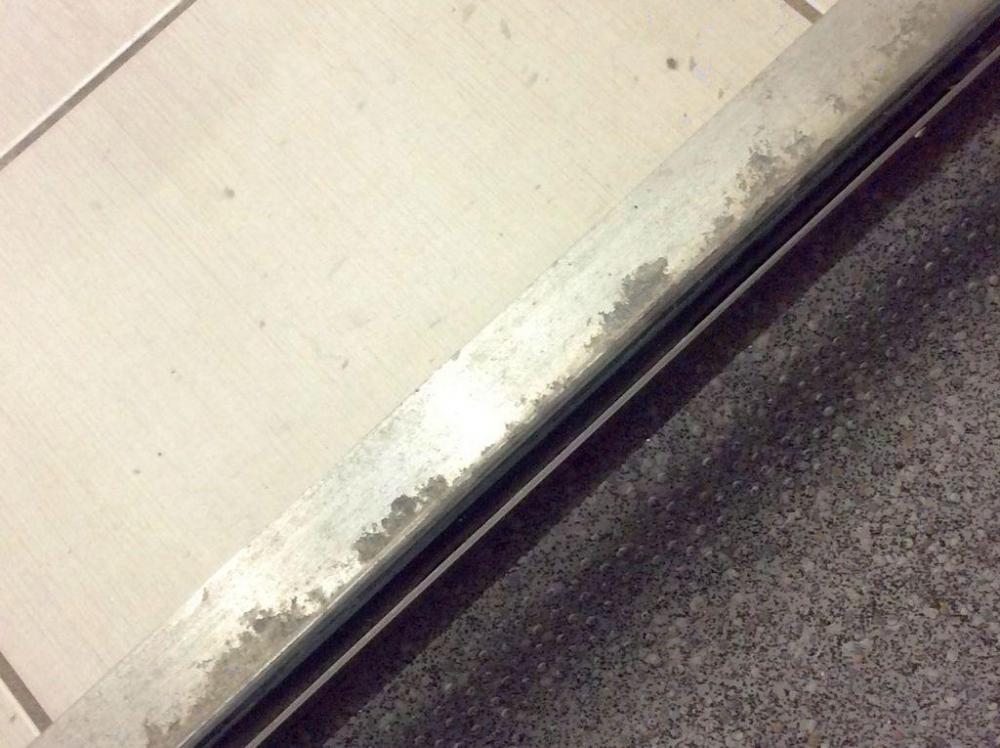 Here are a few snapshots of the room, including some excellent tiling on a hipped corner. First a simplified layout and 3d: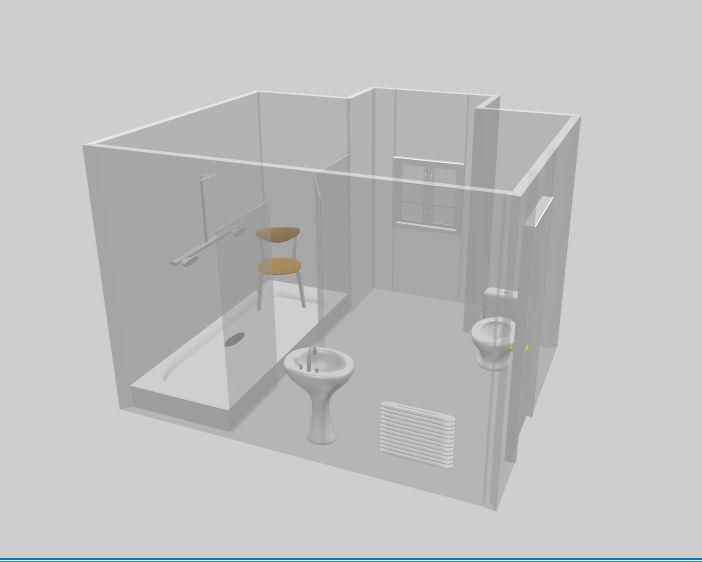 Where it fits: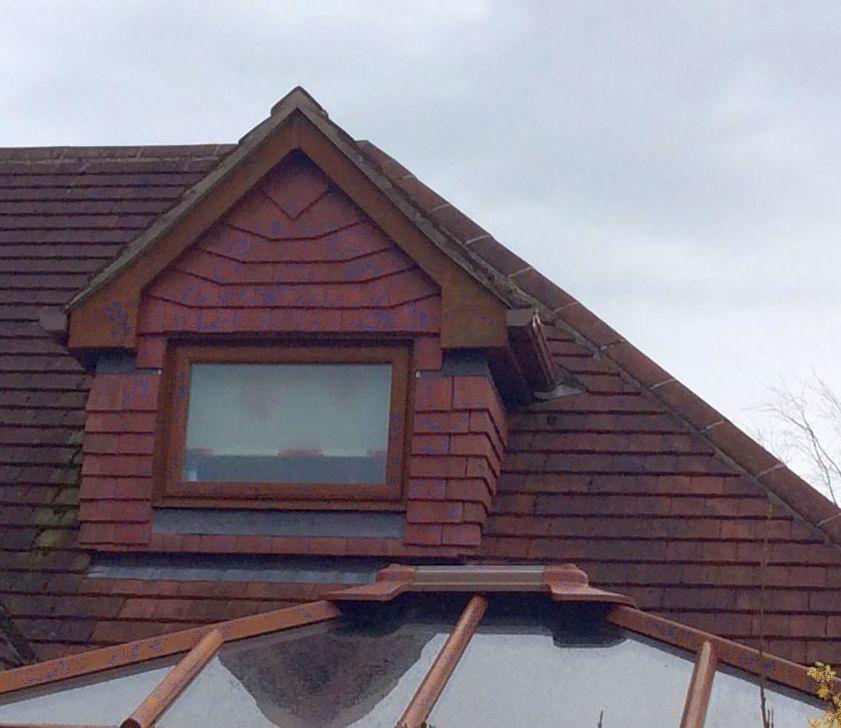 Inside of dormer window:
Whb and towel rail: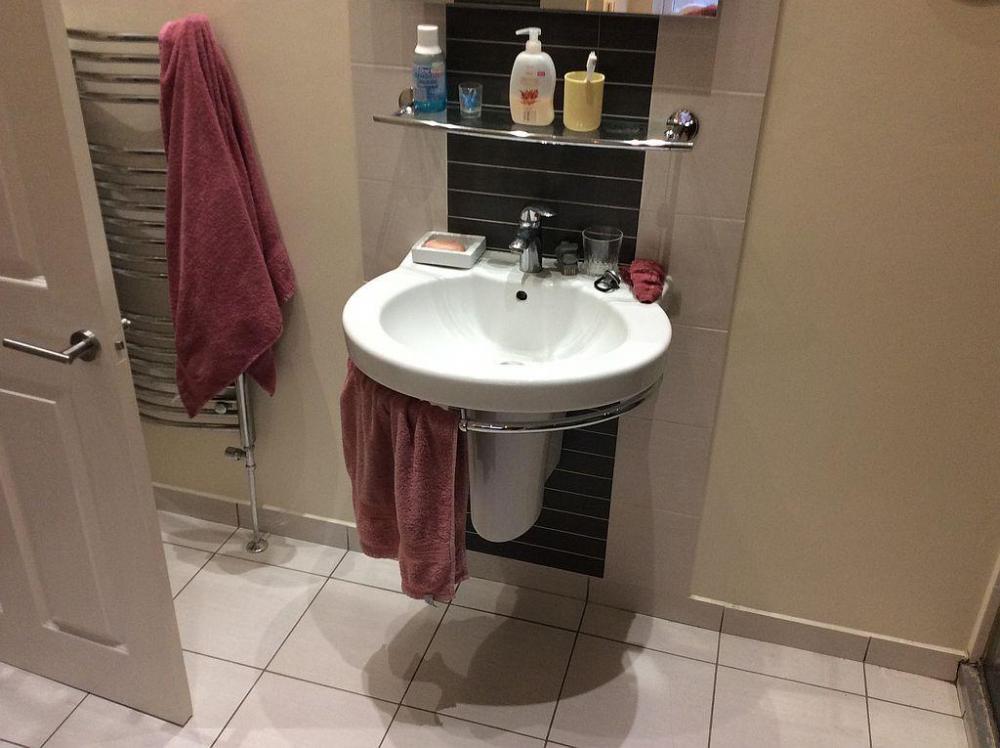 Loo (the blotches are as a result of compressing the photo):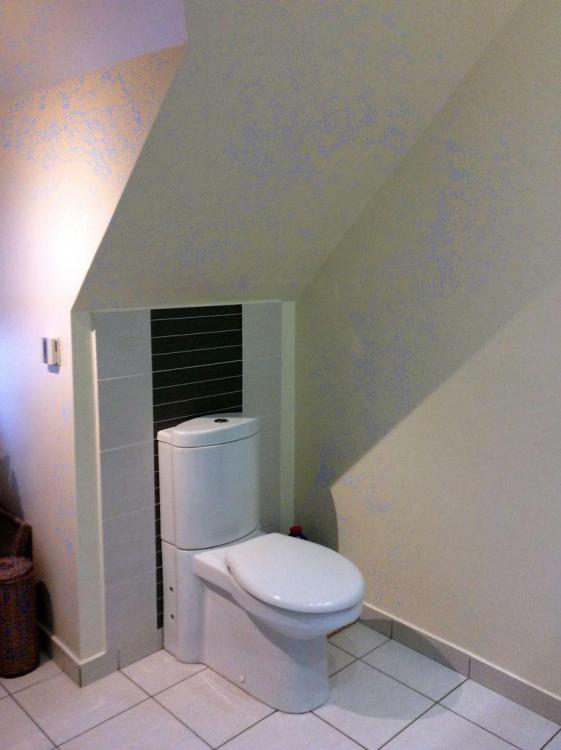 The wetroom area: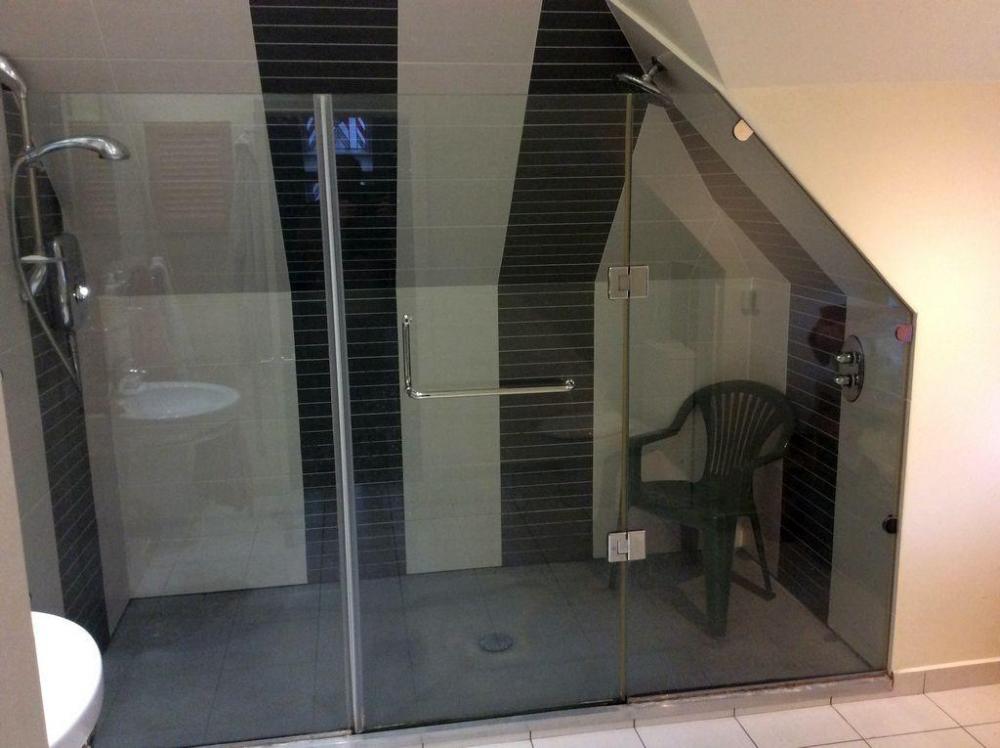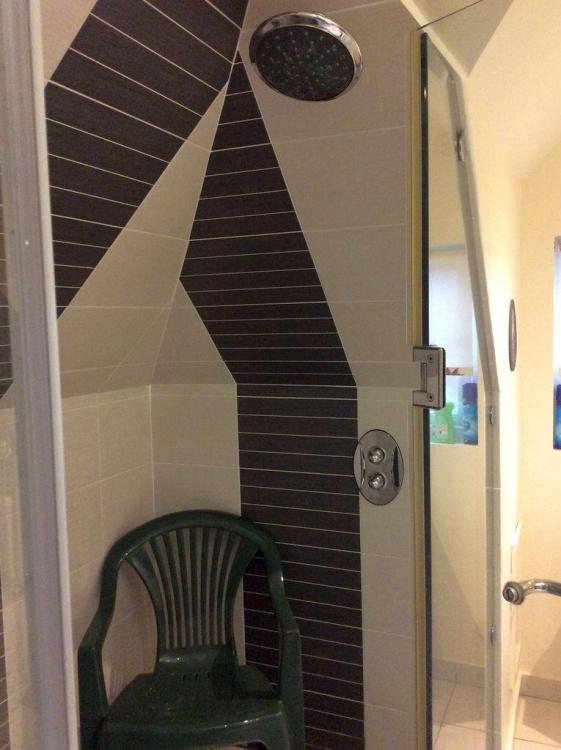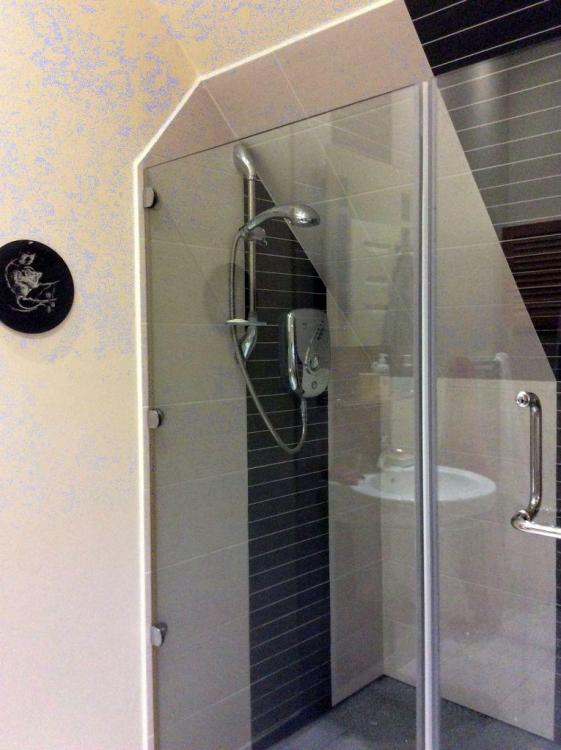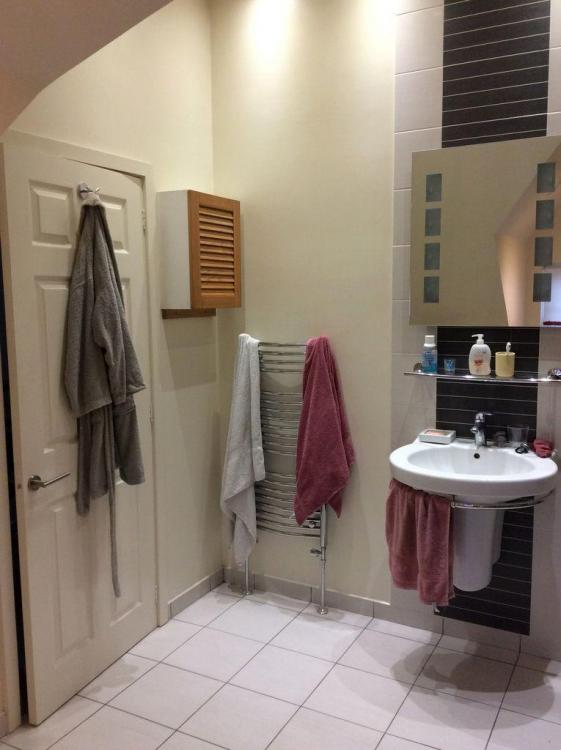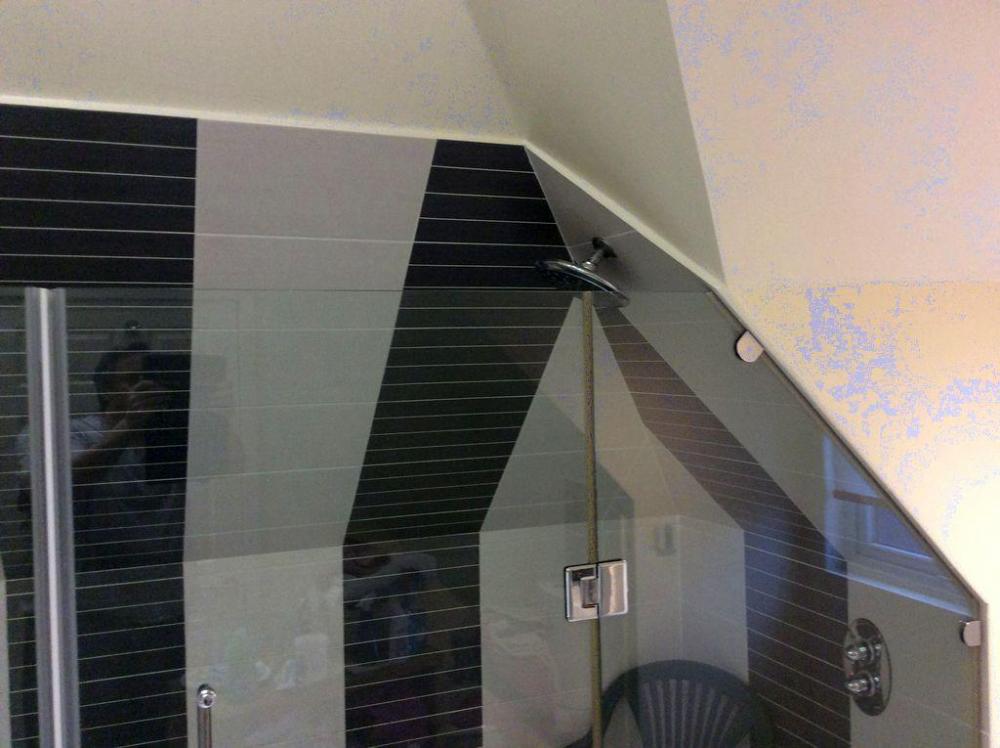 As I say, this is one to chew on ... so any comments are welcome.