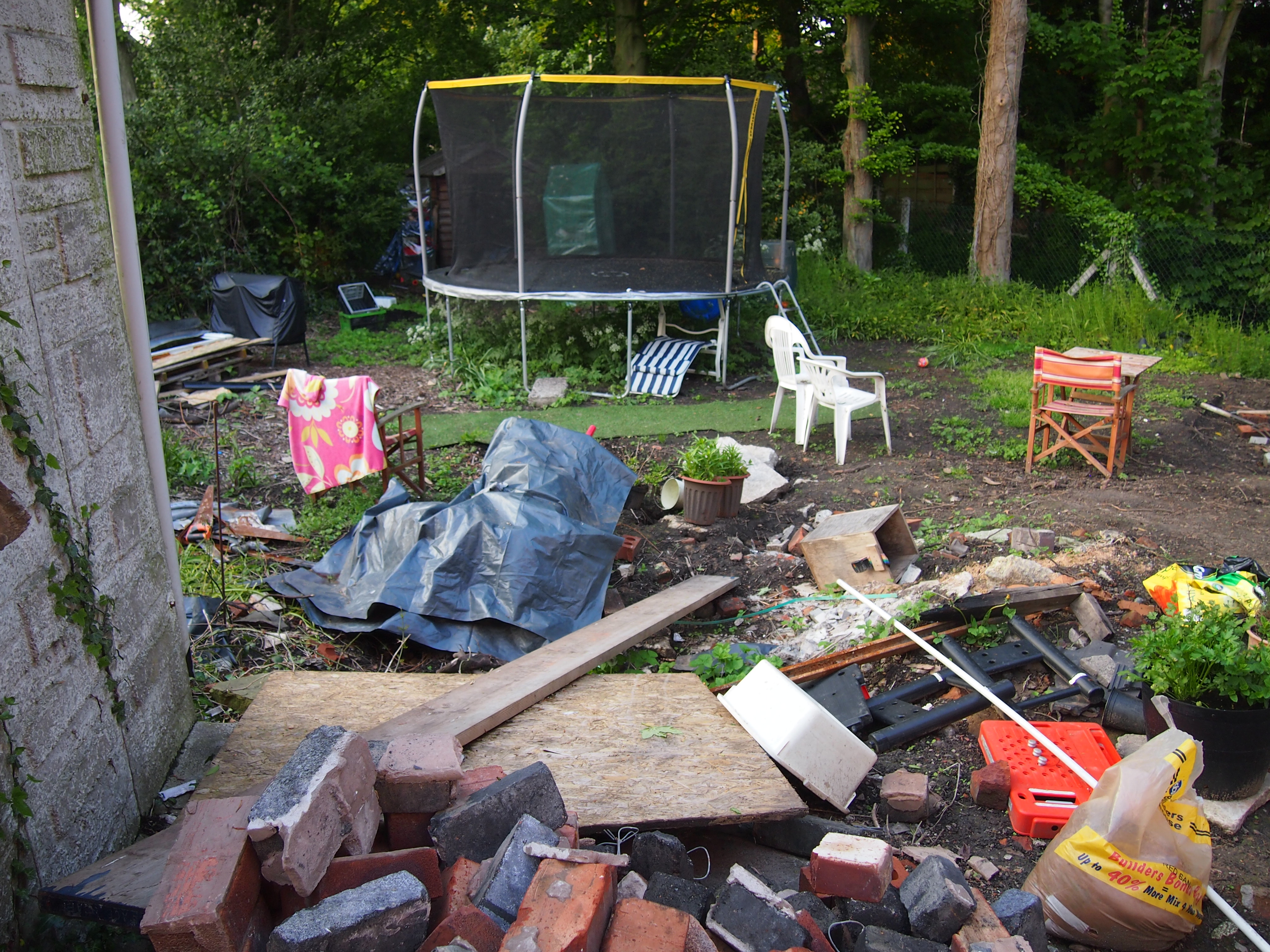 Content Count

1,316

Joined

Last visited

Days Won

3
Community Reputation
266
Excellent
Personal Information
About Me

Project – Unmodernised 1960s semi-detached with new extension, 75sq.m. -> 130sq.m. 80% COMPLETE

Location – South Manchester

Foundations – Depressingly traditional. Strip footings with NEW: 150mm concrete slab over 100mm EPS and 100mm PIR, OLD: suspended timber floor.

Construction – Brick & block, 100mm cavity, wool batts, Pitched cold roof with concrete tiles and 300mm glass wool insulation (eventually)

Glazing - generic 2G uPVC, 2g Alu bifold and 2 composite doors.

Heating - Gas central heating from Baxi 33kW combi boiler with uncommissioned ground floor UFH in extension.

Hot water - Same Baxi gas combi boiler

Ventilation - Nada

Utilities - Existing supplies to house. Completely re-plumbed and electrical re-wire in 2015 before extension project

Water - Mains (supply and sewage)

Renewables - Nada.

Finishes - Floor tiles and engineered wood.

Other - Extensive landscaping required on 250sq. m garden and future DIY timber frame man cave.

Location
Recent Profile Visitors
The recent visitors block is disabled and is not being shown to other users.
If it stays dry for a couple of days now (some hope) I'll just cut them down with the mower.

The limit of my foraging is the masses of wild garlic we get in the spring. I'll pass on the mushrooms. Not bad for sub-urban sprawl. From what I read last night, sounds like they could be honey fungus as they've cropped up over the buried remains of 2 beech trees. felled 3 years ago but not turfed until last summer. Last autumn the ground was still settling in. This year its 2 x mushroom city.

Lol, any? One under each colony. pic is a bit big is size but best resolution I have of that photo.

That's the slightly larger of 2 colonies growing out the lawn

I've been to see the car and am quite keen on it. It's quite young, 4 years old, runs on a merc engine with a haldex type 4x4 so economy is not horrendous. I'll see what happens today.

The guidance says star ratings are not comparable in different classs - small car vs large car, nor can historical ratings be compared with current ones.

As you say though, this replaces a motorbike. It's a toy, a play thing. It could do the job but it would not be a sensible choice for thundering up and down the motorway in all weathers.

Its funny perceptions differ as I find even new rural roads, typically, far easier to drive than negotiating 4 lanes of traffic with thousands of other every day. Many cars have atrocious pedestrian protection features so I'm not looking at that. Hopefully manufacturers will catch up in this regard.

This is why I ask, how safe is safe enough? I strongly suspect there is still a difference between a Japanese/European car, that you will have had a string of new ones, and an American design dating from 2011 although that is probably a vast improvement from cars 10 years before. I the 80/90s it was Volvo who had the strong safe image but the French manufacturer, esp. Renault took the bull by the horns with the advent of the NCAP ratings. Unfortunately that does not seem to have helped their cars actually be cars. How many large French cars do you see nowadays compared to the 80s/90s?

No offence @ProDave but some of us live nearer to (un)civilisation and chances of an accident are probably far higher. This car ticks a lot of boxes, most of them not mine. Should have also have said that the NHTSA give it 4* out of 5 for safety.

I'm looking to replace my car, the 'family' car and saw something locally that was quite interesting. Research was going well until I discovered that the model in question only has a 2* EURO NCAP rating which pretty much rules it out. But it started a thought process about what is and what isn't acceptable? The safety rating of my current car was not a significant factor in purchasing as its very good and so were the other options I considered. However when looking for small, cheap, automatic cars for my wife, safety rating clearly wasn't a concern (1998 Micra and 2005 Suzuki Ignis) as they both have the crash protection of a disposable bbq. Size and budget were the over-riding factors. She does about a 1/3 of the miles I drive (4k vs. 12k) but still frequently travels short distances* on the motorway and obviously takes the children places. So why was safety not such a priority? Although it is the 'family' car, I probably spend 60% of my driving alone. Am I unconsciously valuing my own safety over that of the rest of my family? On a one-off basis you wouldn't stop your family travelling in a roadworthy vehicle on the basis that being old or small made it unsafe? If a friend offered to take your children somewhere in a 2* car, would you refuse? Should you dissuade someone you care about (family/friend) from buying a 2* car? Where exactly does one draw the line? Looking at this poor crash rating (2014 Jeep Compass) it seems to struggle with leg injuries to the driver (especially) and the front passenger. It also does not have too many driver aids although more than my current steed. Should I being trying to make a more refined qualitative judgement than just looking at the 2* and going '**** that'? *I've not seen any motorway accident statistics but I would expect entry and exit to present significant greater risk to normal motorway travel. Hence frequent small trips on urban motorways (M56, M60, M62) probably have a much greater risk than general motorway accident statistics would suggest.

To be fair, I have an engineering degree but I'm a terrible engineer. It doesn't mean much nowadays. I'm just thankful I can be a professional gatekeeper. "Thou shall not pass!"

None of that has ever worked for me. You start out with an acceptable price and then they **** off when they've ****ed it up. now I have no choice but to drive a shit heap and dress in tramp's cast offs.

This may help others in the same situation but my TV came with an integrated shelf for storing remotes and streaming box...