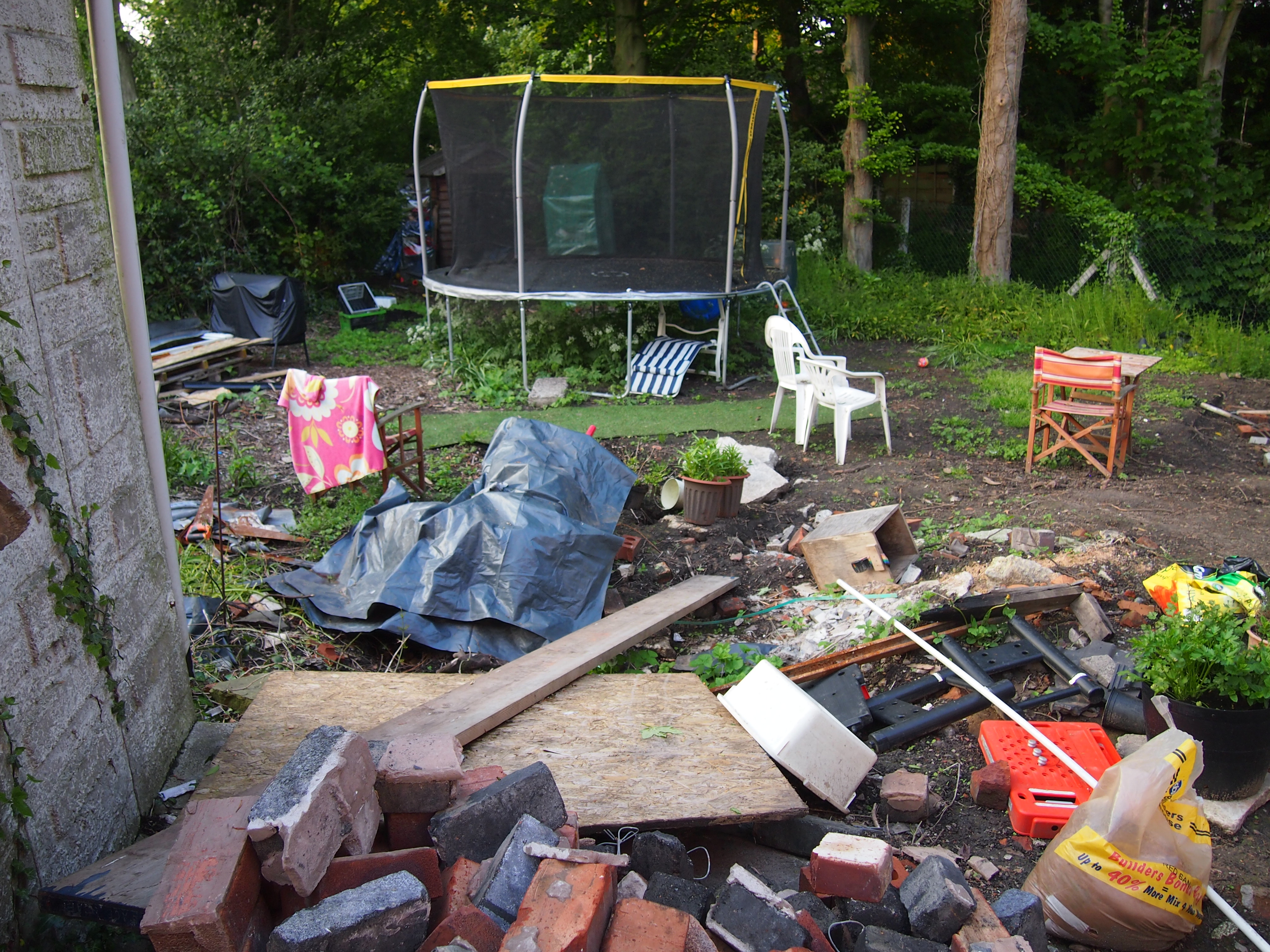 Content Count

1,405

Joined

Last visited

Days Won

3
Community Reputation
301
Excellent
Personal Information
About Me

Project – Unmodernised 1960s semi-detached with new extension, 75sq.m. -> 130sq.m. 80% COMPLETE

Location – South Manchester

Foundations – Depressingly traditional. Strip footings with NEW: 150mm concrete slab over 100mm EPS and 100mm PIR, OLD: suspended timber floor.

Construction – Brick & block, 100mm cavity, wool batts, Pitched cold roof with concrete tiles and 300mm glass wool insulation (eventually)

Glazing - generic 2G uPVC, 2g Alu bifold and 2 composite doors.

Heating - Gas central heating from Baxi 33kW combi boiler with uncommissioned ground floor UFH in extension.

Hot water - Same Baxi gas combi boiler

Ventilation - Nada

Utilities - Existing supplies to house. Completely re-plumbed and electrical re-wire in 2015 before extension project

Water - Mains (supply and sewage)

Renewables - Nada.

Finishes - Floor tiles and engineered wood.

Other - Extensive landscaping required on 250sq. m garden and future DIY timber frame man cave.

Location
Recent Profile Visitors
The recent visitors block is disabled and is not being shown to other users.
Can't help on the insulation front but watching with interest. What's the size and spacing of members? They look like 2x4s?

You can't deny they make light work of washing cars, that's why I didn't wash my car by hand, choosing to take it to the petrol station every 3 or 4 months to use their jet washer - which is more in keeping with my beliefs. That's still a lot more water than nothing. The K2 comes with a "fisher price" patio cleaner head. I used detergent spray as well so it took more than a couple of hours to clear 70+ sq m.

Much to my dismay, I've had to buy a pressure washer due to unyielding domestic pressure. Only a Karcher K2, it's a bit feeble but more than enough for how infrequently I intend to use it. Not withstanding the money it's also a colossal waste of (metered) water. What did we do before we became rich enough to do these things? The pressure washer will also get lonely and need a complimentary leaf blower to keep it company in the shed. Do we own our possessions or do they possess us?

No, f**k him. (And try to enjoy the passive aggressive non-confrontation)

Not trusting anyone to even set mine up. Holding out for a hero (or a bonny tiler, I'm not fussed).

Speaking to a kitchen fitter yesterday and he told us to go to B&Q as Howdens prices have gone up so much in last 3 years. 🤷‍♂️ (Looking for a cheap utility room setup, not a kitchen per se)

https://www.manchestereveningnews.co.uk/news/greater-manchester-news/dangerously-balanced-ladder-landed-roofer-16032222 Not my house, I hasten to add. I can only dream of turn of the 20th century terrace housing character...

Came across these beasts today https://www.bespoakinteriors.co.uk/shop/hardware/heavy-duty-floating-shelf-brackets/

I've used the small Rigifix fixing which better/more complicated* design in this style for dot and dab on brick. They are very solid and I will use in future for shelves heavy objects/Floating shelves. The large version (M8) is only 100mm long which you would probably consider borderline for pb + batten. *delete as applicable

Thanks, I won't bother and then post the same thing next year by which time I won't have cleaned my car for 18 months 😊

😂 borrow one off someone willing to tie up thousands of pounds of capital in tools they only use once or twice a year. Seriously we're all doing this very very wrong. 🤔

I would like a jet washer but I'm not going to pay that much for a novelty item. I'll wait for the next German supermarket jumble sale.

Anyone used Agnews diy timber packs? Wood skt and arc I need is better priced than most mdf options I've found. Lambs tongue 🤦‍♂️ 119mm and 68mm respectively. Found some really, really cheap mdf but don't think they deliver this way.

bump for trims between wooden and tile floors between 3-15mm level difference.

A line barrier to stop the water tracking along the ceiling and making it drip off (if there are significant enough amounts). Unless you're now 100% sure the source of entry.