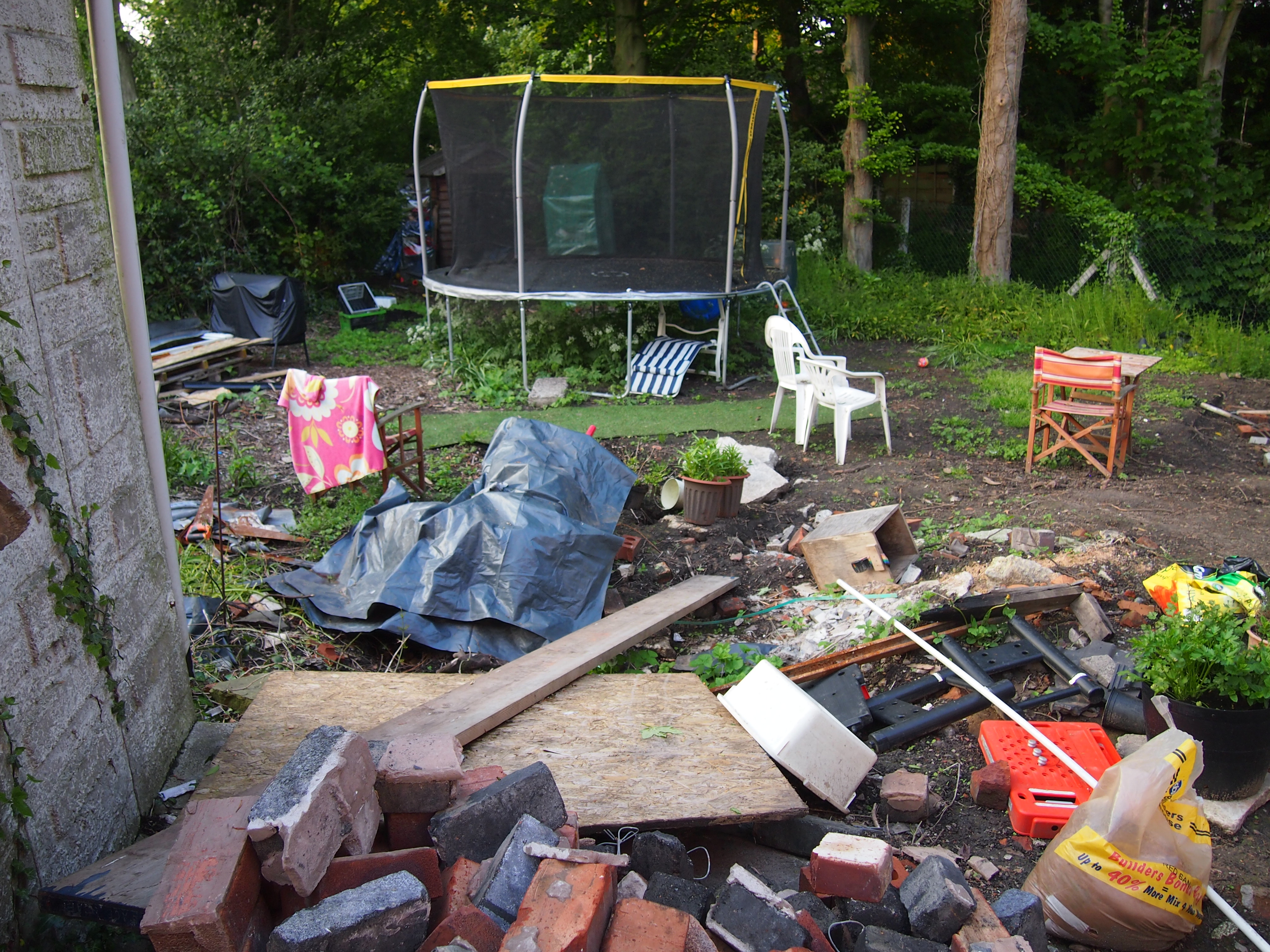 Content Count

1,573

Joined

Last visited

Days Won

3
Community Reputation
353
Excellent
Personal Information
About Me

Project – Unmodernised 1960s semi-detached with new extension, 75sq.m. -> 130sq.m. 80% COMPLETE

Location – South Manchester

Foundations – Depressingly traditional. Strip footings with NEW: 150mm concrete slab over 100mm EPS and 100mm PIR, OLD: suspended timber floor.

Construction – Brick & block, 100mm cavity, wool batts, Pitched cold roof with concrete tiles and 300mm glass wool insulation (eventually)

Glazing - generic 2G uPVC, 2g Alu bifold and 2 composite doors.

Heating - Gas central heating from Baxi 33kW combi boiler with uncommissioned ground floor UFH in extension.

Hot water - Same Baxi gas combi boiler

Ventilation - Nada

Utilities - Existing supplies to house. Completely re-plumbed and electrical re-wire in 2015 before extension project

Water - Mains (supply and sewage)

Renewables - Nada.

Finishes - Floor tiles and engineered wood.

Other - Extensive landscaping required on 250sq. m garden and future DIY timber frame man cave.

Location
Recent Profile Visitors
The recent visitors block is disabled and is not being shown to other users.
Well, that's ruined my favourite idiom. 'If my Auntie had wheels, she would be exempt from any planning requirements'

Is that what is known as an invisible hand? 😆 Sorry, I'll get back in my box now as I can offer no practical advice 🤷‍♂️

Ive been swerving the V6 for ages now waiting for a deal on v8. The Dyson Ebay outlet sell refurb V6s for £140 but you get regular 10% discount offers (the Ebay app offer posted above for instance) bringing it down to £126 for the especially price sensitive.

Isn't it one of the early MBA secrets? Ditch the 20% of your customers that cause 80% of your problems? However this is an asymmetric relationship, professional vs. amateur and professionals have a legal obligation to do better.

Vanity cars come with vanity wheels 😬

You don't count, you're as old as the hills.

Lol, all those intelligent drivers thinking about brake component expansion and contraction. They don't even park in gear 😂

And another thing, how many drivers use their handbrake when stopped at traffic lights? 5%? theyre not going to switch off their engine if they're not even in the habit of that.

Have to leave mine running as it crashes the Bluetooth streaming for a couple of minutes of I turn it off 🙈😬

I'm sure that now they understand why a throwaway society is so much easier 😂

On my side of the bed so the wife couldn't steal it.