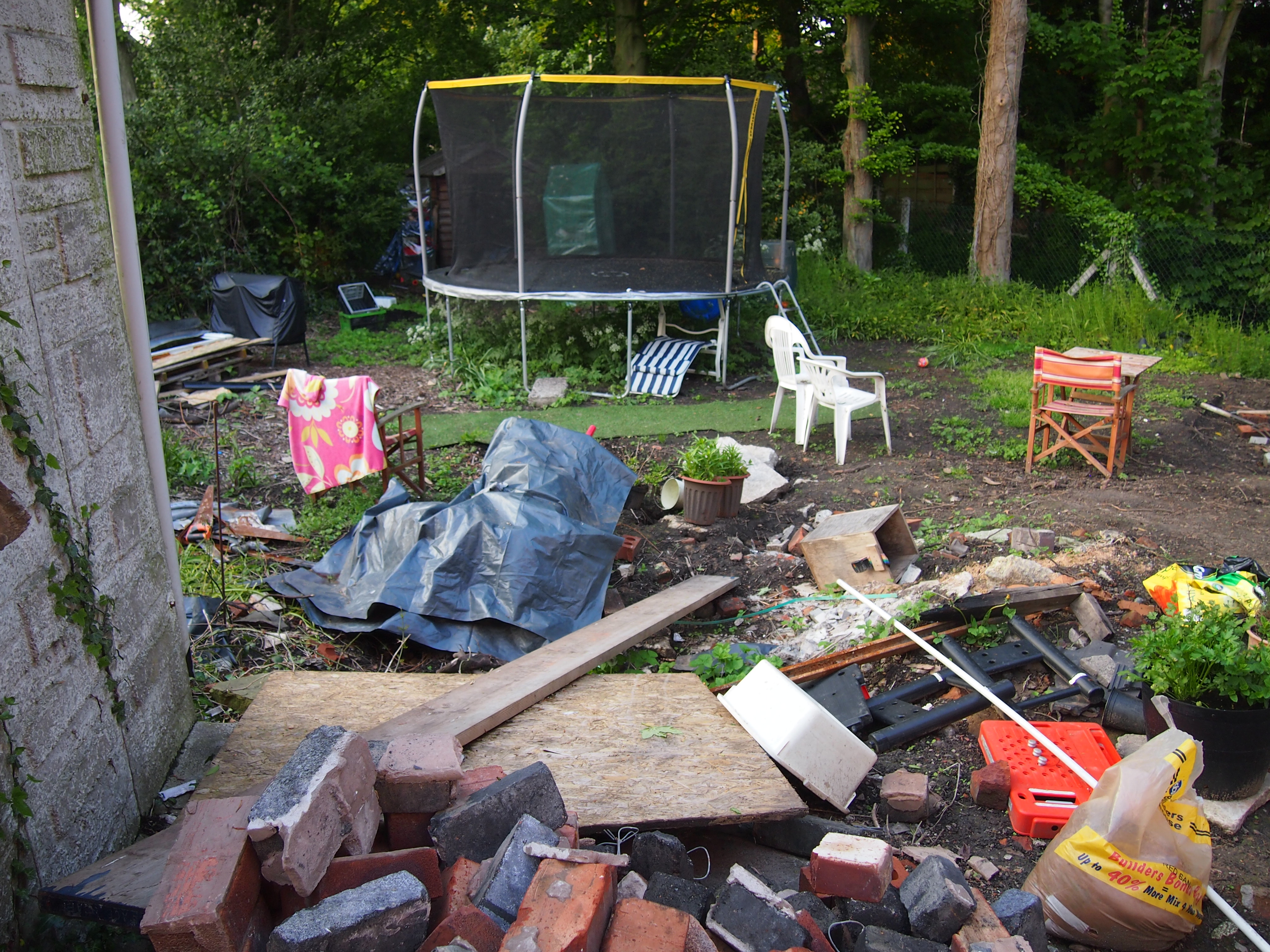 Content Count

1,621

Joined

Last visited

Days Won

3
Community Reputation
359
Excellent
Personal Information
About Me

Project – Unmodernised 1960s semi-detached with new extension, 75sq.m. -> 130sq.m. 80% COMPLETE

Location – South Manchester

Foundations – Depressingly traditional. Strip footings with NEW: 150mm concrete slab over 100mm EPS and 100mm PIR, OLD: suspended timber floor.

Construction – Brick & block, 100mm cavity, wool batts, Pitched cold roof with concrete tiles and 300mm glass wool insulation (eventually)

Glazing - generic 2G uPVC, 2g Alu bifold and 2 composite doors.

Heating - Gas central heating from Baxi 33kW combi boiler with uncommissioned ground floor UFH in extension.

Hot water - Same Baxi gas combi boiler

Ventilation - Nada

Utilities - Existing supplies to house. Completely re-plumbed and electrical re-wire in 2015 before extension project

Water - Mains (supply and sewage)

Renewables - Nada.

Finishes - Floor tiles and engineered wood.

Other - Extensive landscaping required on 250sq. m garden and future DIY timber frame man cave.

Location
Recent Profile Visitors
The recent visitors block is disabled and is not being shown to other users.
I thought this was q. Interesting https://jalopnik.com/this-tesla-model-x-has-driven-over-400-000-miles-here-1841761190

So... This needs looking at again, I was thinking a small-ish (600x300) LED panel flush mounted in the ceiling, about 4000K in colour and must be dimmable. Is that going to be a simple swap for what is just traditional ceiling light to a 1 gang switch? I've been looking at some panels and when you can find a dimmable one, the configuration of dimmers and drivers has confused me, totally.

I'm guessing this job wasn't completed this afternoon... #lazy

hence why I edited to suggest something you can push 😝

Magnet on a string? pretty sure my electrician poles have a magnetic end effector... or is it the usb endoscope camera... 🤔

Let's hope it's successful as Gigafactory 2 👍

Lol, we should have a barn box thread. bit late to get mine out of the shed though

Don't spoil the narrative. Has Elon built all the other factories he was supposed to build yet?

I am going long on popcorn. I'm less certain of my previous prediction but just can't see where all the money is. late edit: I was talking about Tesla not B****t

It's the slugs and spiders I'm worried about.

I've had some osb sheets in my shed for a couple of years. I need something to make some shelves in the loft... Do I run the risk of bringing a garden bug infestation into the house if I use them? should I just buy some clean cheap sheet material instead?

that looks like it would fit but at £20/m he can go and do one.

I honestly expected this to the most common rubber profile available seeing that its just a cheap composite door. Those cheap knock offs you see advertised everywhere.