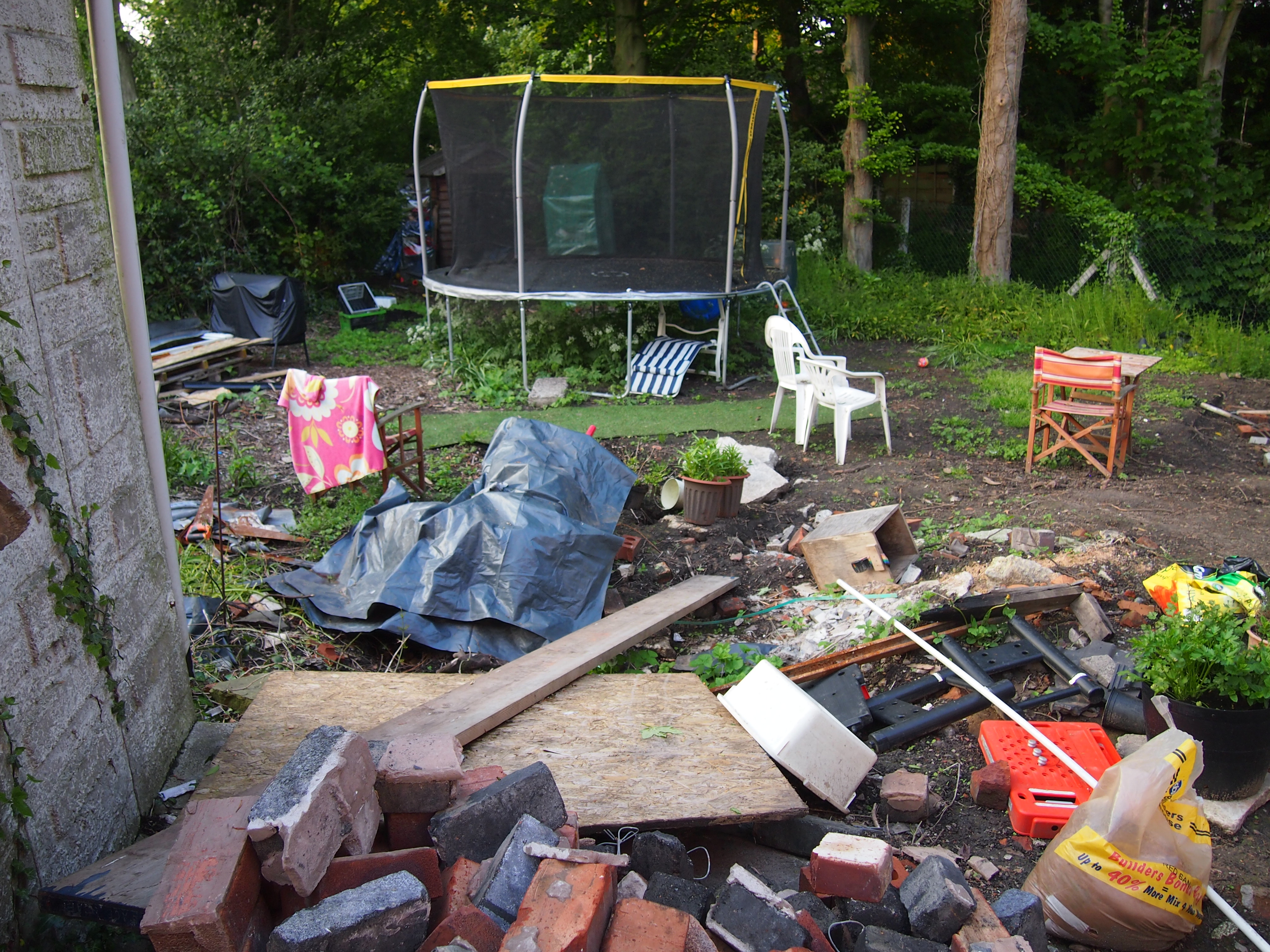 Content Count

1,458

Joined

Last visited

Days Won

3
Community Reputation
318
Excellent
Personal Information
About Me

Project – Unmodernised 1960s semi-detached with new extension, 75sq.m. -> 130sq.m. 80% COMPLETE

Location – South Manchester

Foundations – Depressingly traditional. Strip footings with NEW: 150mm concrete slab over 100mm EPS and 100mm PIR, OLD: suspended timber floor.

Construction – Brick & block, 100mm cavity, wool batts, Pitched cold roof with concrete tiles and 300mm glass wool insulation (eventually)

Glazing - generic 2G uPVC, 2g Alu bifold and 2 composite doors.

Heating - Gas central heating from Baxi 33kW combi boiler with uncommissioned ground floor UFH in extension.

Hot water - Same Baxi gas combi boiler

Ventilation - Nada

Utilities - Existing supplies to house. Completely re-plumbed and electrical re-wire in 2015 before extension project

Water - Mains (supply and sewage)

Renewables - Nada.

Finishes - Floor tiles and engineered wood.

Other - Extensive landscaping required on 250sq. m garden and future DIY timber frame man cave.

Location
Recent Profile Visitors
The recent visitors block is disabled and is not being shown to other users.
In this post: The UFH stuff would be in the base unit adjacent to the tall larder unit. As it stands in the picture that unit is actually a 600mm door on a blind corner unit going up to the corner. But I would like to swap the blind corner unit to the back wall and put a 500 wide base unit next to the tall larder unit with the UFH stuff at the back of it instead. The blind corner unit will be difficult to access as it is - and I'm happy with that for seldom used stuff but don't want to hinder access further with the plumbing for the UFH. The knock on effect is the sink bowl needs to fit in a 500mm unit but that's for another day.

Next up, will an 8-port manifold (4 loops) and pump setup with associated plumbing fit within the confines of a 500 wide kitchen base unit? If not, how much space will it need? And, Can you still use some of the space in the cupboard? Do you need to provide any ventilation for it? Hopefully passive if at all @PeterW @Nickfromwales

The floor is tiled but probably not perfectly level. Likewise the walls are probably not level or square. I may very well tile the upstand/backsplash area all the way along which will go some way to hiding a small gap and prevent me having to scribe the worktop to fit.

@joe90 @Oz07 I would just a buy the smaller size unit than try to make a big one smaller. moot anyway as the wall unit on the far right is the boiler and won't be boxed in, so there will be space. this is our utility btw not our kitchen so a fair degree of bodge is acceptable

£750 says it's worth a go

The 400mm unit (base and wall) to the left of the sink will be shrunk to 300mm. There are design issues but I'll save that for another time. The principle here is installation. Plumbing and Electrical are sorted (sort of)

How hard would it actually be to fit something like this? Ok, so I've never used a router before or jointed a laminate worktop but...

I'm looking at paying £1150 for this before "extras". There is still talk of a bypass valve being required. Easy money for anyone who wants it. (this work is now hold up the fitting out of my utility room)

https://mobile.twitter.com/PeteApps/status/1139066783724384256 #nooneingovernmentcouldhaveforeseenthis A normal format article by this writer https://www.insidehousing.co.uk/insight/61834

1

If you're seriously concerned about the environment, should you really keep pets?

How many hall passes do we each get?

Wouldn't ever go to Chelsea but Tatton is on my doorstep. Might go there one year but until the kids grow out of being kids there's not much point in actually gardening.

It made no sense. AFAIC the value of the freeholder getting the land back in 900 years is nothing To keep it simple, their valuation is about 1% of the land value - assuming that is 1/3 of the property value. approx. 400k -> approx. 133k -> approx. £1300 -> approx. 100x ground rent. Commiserations @SiBee I'm sure that company you mention owns the freehold to a friend's flat. I've previously owned a freehold flat but it was a relatively young, low rise dev owned by a housing association so their were no nasty surprises.