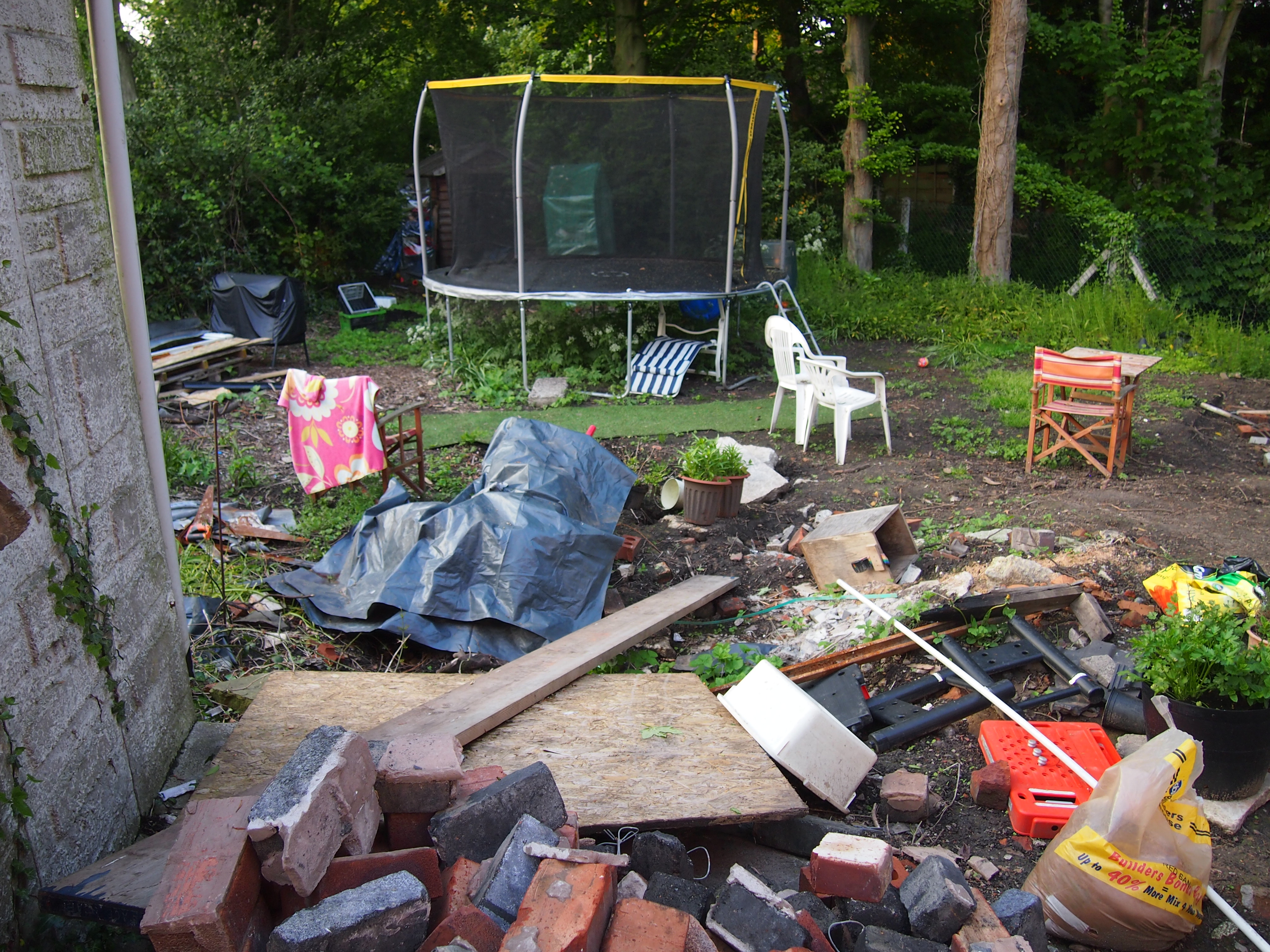 Content Count

1,614

Joined

Last visited

Days Won

3
Community Reputation
355
Excellent
Personal Information
About Me

Project – Unmodernised 1960s semi-detached with new extension, 75sq.m. -> 130sq.m. 80% COMPLETE

Location – South Manchester

Foundations – Depressingly traditional. Strip footings with NEW: 150mm concrete slab over 100mm EPS and 100mm PIR, OLD: suspended timber floor.

Construction – Brick & block, 100mm cavity, wool batts, Pitched cold roof with concrete tiles and 300mm glass wool insulation (eventually)

Glazing - generic 2G uPVC, 2g Alu bifold and 2 composite doors.

Heating - Gas central heating from Baxi 33kW combi boiler with uncommissioned ground floor UFH in extension.

Hot water - Same Baxi gas combi boiler

Ventilation - Nada

Utilities - Existing supplies to house. Completely re-plumbed and electrical re-wire in 2015 before extension project

Water - Mains (supply and sewage)

Renewables - Nada.

Finishes - Floor tiles and engineered wood.

Other - Extensive landscaping required on 250sq. m garden and future DIY timber frame man cave.

Location
Recent Profile Visitors
The recent visitors block is disabled and is not being shown to other users.
Let's hope it's successful as Gigafactory 2 👍

Lol, we should have a barn box thread. bit late to get mine out of the shed though

Don't spoil the narrative. Has Elon built all the other factories he was supposed to build yet?

I am going long on popcorn. I'm less certain of my previous prediction but just can't see where all the money is. late edit: I was talking about Tesla not B****t

It's the slugs and spiders I'm worried about.

I've had some osb sheets in my shed for a couple of years. I need something to make some shelves in the loft... Do I run the risk of bringing a garden bug infestation into the house if I use them? should I just buy some clean cheap sheet material instead?

that looks like it would fit but at £20/m he can go and do one.

I honestly expected this to the most common rubber profile available seeing that its just a cheap composite door. Those cheap knock offs you see advertised everywhere.

Looks like I need to keep it 5mm wide to fit in both these channels. Hence why I thought a brush seal might work instead

thanks but not really, I've been looking at all sort of seal and window spare parts websites for something more like this.

For 1.5m2? As part of presumably a much larger ground floor refitted to a better standard?

Seal on bottom of cheap composite door is fubared. It's letting a gale in down the hall. It's only a small T section less than 10mm deep but I can't find anything suitable. Checked out places like seal direct. where else is good for these? otherwise I might have to look at trying to slide a brush seal down the base of the door. I think the 4.8mm width of the brush seal base might fit.

This really needs another downpipe so I am not at the mercy of the neighbours dirty gutters but I think I have successfully pushed this problem into next year by cleaning as much out as I could and fitting a joint to provide support where the problem seems to be at its worst.

There's no further requirements on this is there? Insulation support netting and loft insulation for my mix of 7 inch and 4 inch ground floor, floor joists. There's not going to be a any airtightness or VCL provision. Is it worth running a foam gun around the underside of room perimeters? I know its not air tight but must be an improvement worth the small extra effort? The finished flooring is a complete mix: tiles over plywood + marmox type stuff, tiles over floorboard and marmox type, 14mm engineered wood over underlay over 9mm ply over floor boards, 14mm eng wood over underlay over floorboards. So there's no draft through the floor itself but the edges are leaky and the small understairs cupboard areas are more or less open to the void.