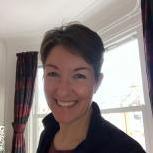 We have been increasingly anxious about the approaching deadline for the existing planning consent to expire - mid March 2021 - but today, at last, Dan our builder has made a start on the foundations for our workshop/garage/temporary site office and storage space. A large amount of hardcore arrived, the fencing around the protected oak trees was erected, and a digger and dumper arrived. 
Dan suggested making a start by scraping the mud off the driveway which was turning into a quagmire - an excellent idea. The hardcore is in place ready for levelling, and on Friday the concrete foundation slab will be cast. 
Plans are afoot for disposing of all of the topsoil that we had scraped off back in October. This is one of our planning conditions: to remove soil imbibed with arsenic compounds and replace with 'clean' topsoil. We have engaged a fantastic remediation company, Remediation UK, to do this. They sent us two brilliant guys to do the scraping, and piling it all up in an enormous 60 ton heap. Hopefully next week (council permit processing permitting) they will be back with an enormous skip to load up and take it all away to their disposal site down beyond Truro.
Of course, I am 250 miles away, locked down at home, and am only able to supervise via phone calls with Dan, and his photos (attached). But one thing I was able to do today was to meet with a company specialising in passive house engineering (Greengauge) to start talking about the PHPP spreadsheet and whether or not our window plans might cause overheating. We chose this company because they have made some really radical commitments as an organisation to only work on enerphit and passive house projects, and they are committed to climate crisis action. So far so good - second meeting in two weeks to review the results of their calculations... 
I'm now wondering when the right time is to dig a utilities trench. Anybody have any advice about that...?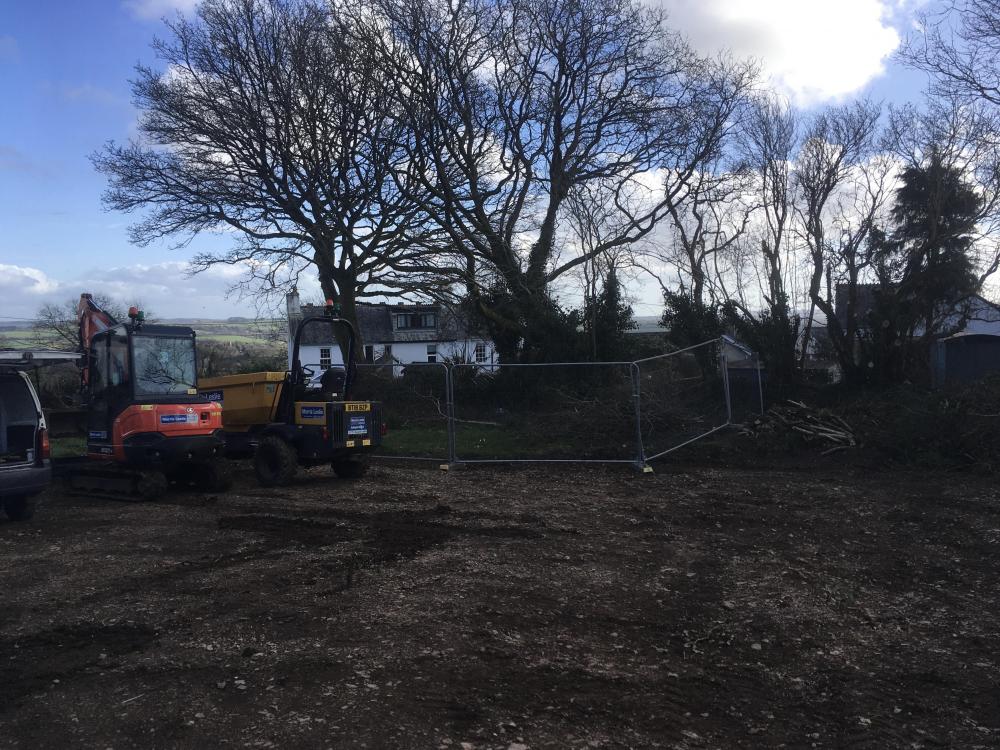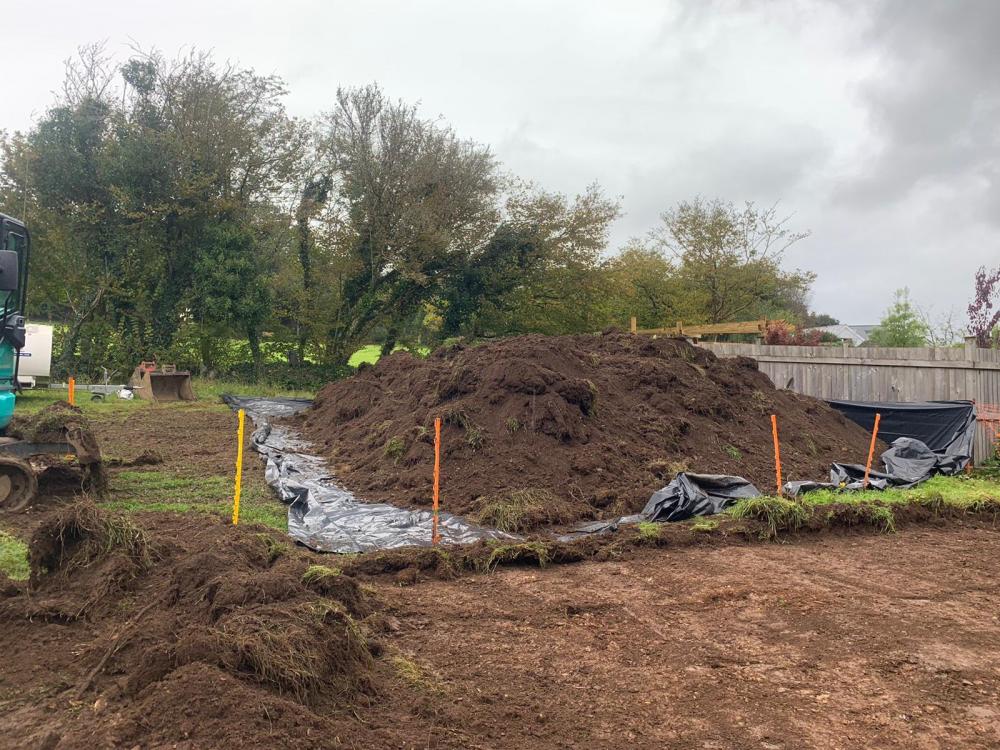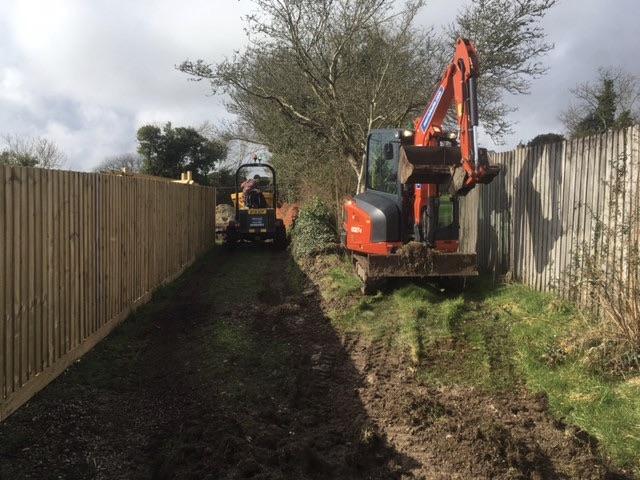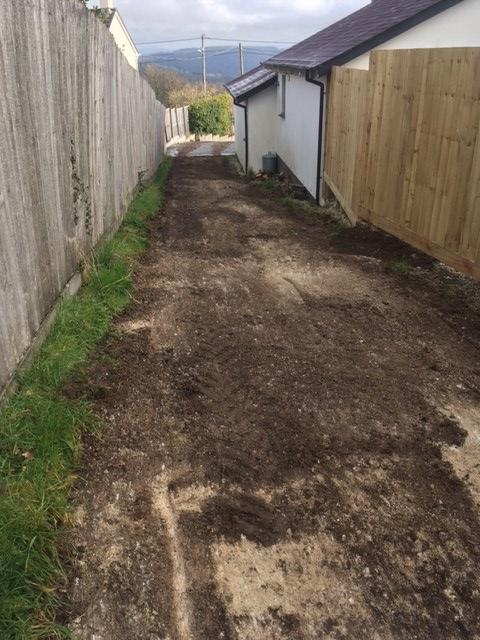 1