I wish this was a food related post! Nope, actually the less we can cook the better. The minute the gas goes in it turns from a 36 degree caravan to an actual steam room complete with scents of tea tree and lavender from what we have applied to our arms and legs from the critters are attacking us in here through open windows and vents. 
Meanwhile our dry storage in one of the outbuildings, formerly a shop the previous owner had selling canal associated tat has mice! Discovered when looking for some shorts as it's where we are storing some belongings, I'm now having a panic we have a family of furry friends living in our mattress and clothes. We have 4 traps down and so far have caught 6! Either the peanut butter is attracting them in or we have a huge family. The maize hasn't even been cut down yet so I'm predicting by time we get to emptying things out in Autumn they will likely have chewed through anything of any value!
Bungalow wise, the historic evidence of birds, bees and wasps nesting in the old roof has been discovered which was completely knackered and the existing floors are being excavation ready for lots of lovely insulation. That's been a big job for the builders.
The joining of the existing appearance of the two bungalows created a few discussions as we were just replacing the flat roof that joins them but not any more! Someone's had a bright idea and I can't pretend to understand what's happening but apparently it will look much better. As long as they stick to the budget they can do what they want - what they didn't mention was it's more steel/calcs which is extra cost but there may be savings elsewhere.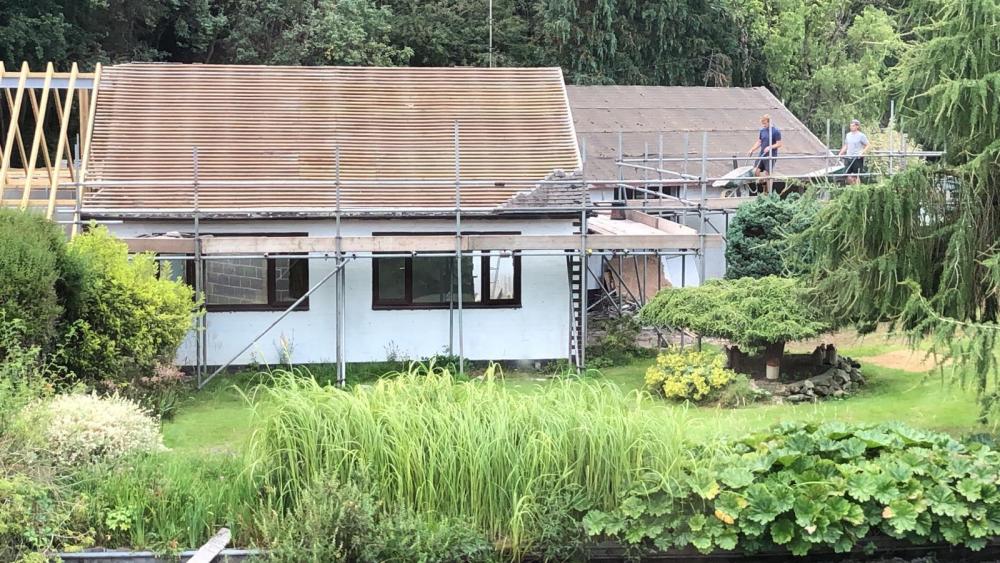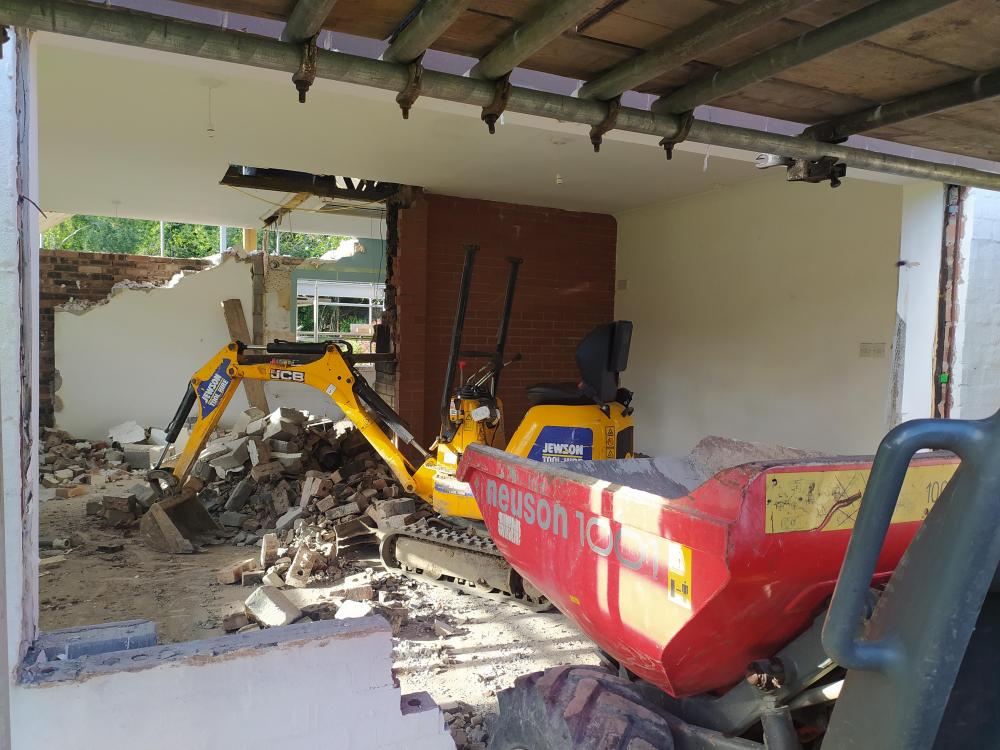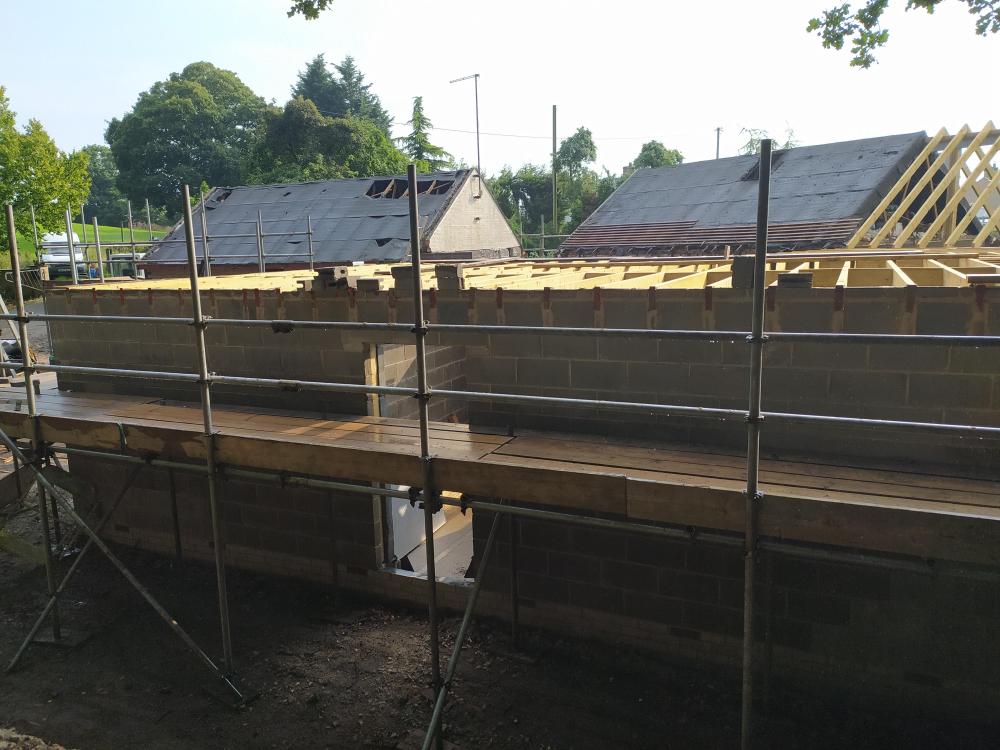 4