Things seem to be happening very quickly and progress has gone really well.
The block and beam of the huge extension is coming together now and the focus has been outside, although with the occasional downpour the inside is now half empty with our 1970s bathroom suite finally gone.
In the interim I've sold everything inside, the kitchen, boiler, naff internal doors and even the crappy floor tiles we took off. All copper and rads ready for my dad to weigh in. Have now run out of stuff to sell!
Here are a couple of pics from this week.
The final pic, the bank you can see and the path runs 90 metres from the entrance to the end of our garden from one old railway bridge to the other old railway bridge the other end which is over the canal. The railway at the top of the embankment is no more. It was the line that ran from Whitchurch to Chester and we can clamber up to the top of the embankment which is now an overgrown mess of bramble and ivy, no track any longer. 

We cleared some of the ivy and when we were clearing the garden of shrubs, bulbs and plants that we knew would get disturbed I literally moved every one by hand and planted it on the bank and we have been lucky that the majority of the plants have taken and had daffs, bluebells and lots of other things flower so it looks quite nice, even the foxgloves that seem to have gone crazy.
We do need to sort out some sort of wall or something to replace the rockery' bit which was already there. I dread to think of the cost for such a long length. It's not as high in some places and levels off.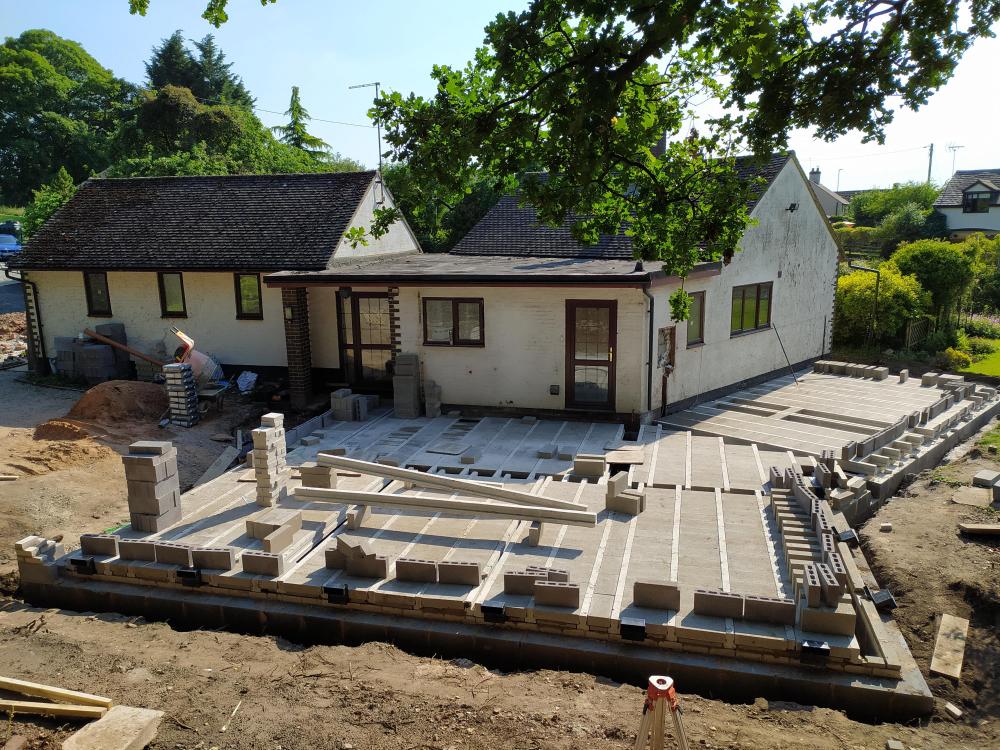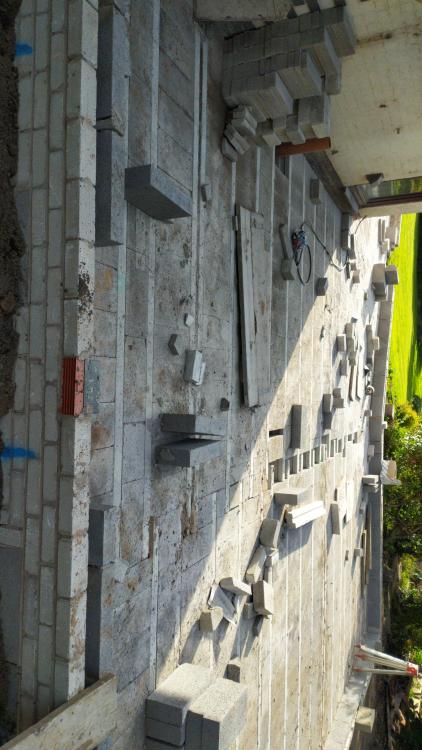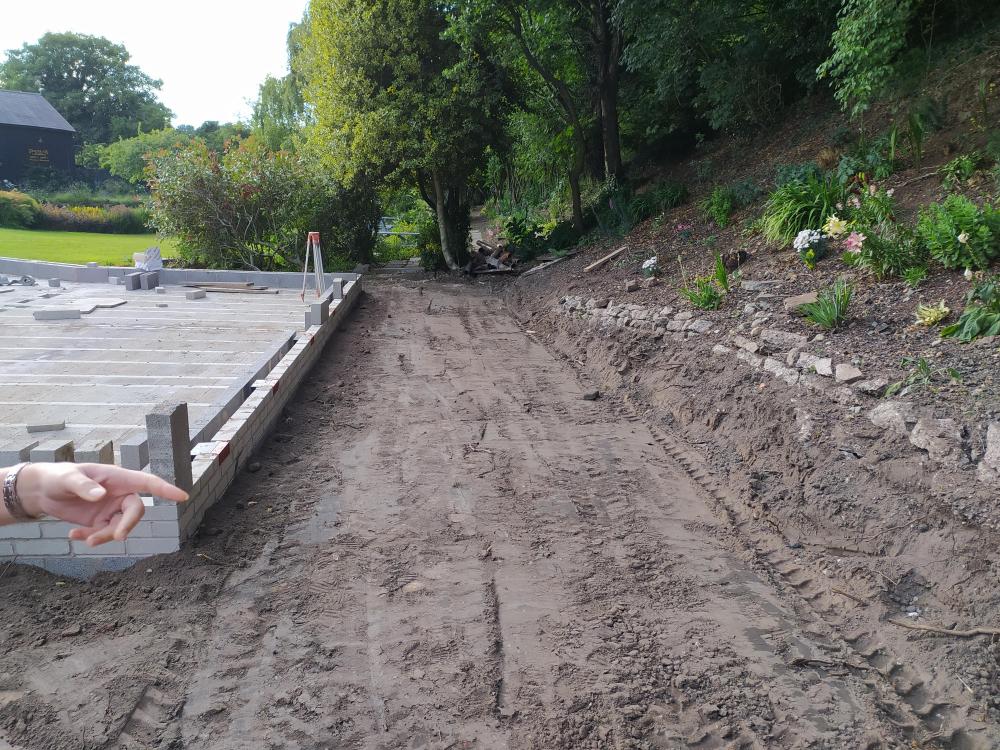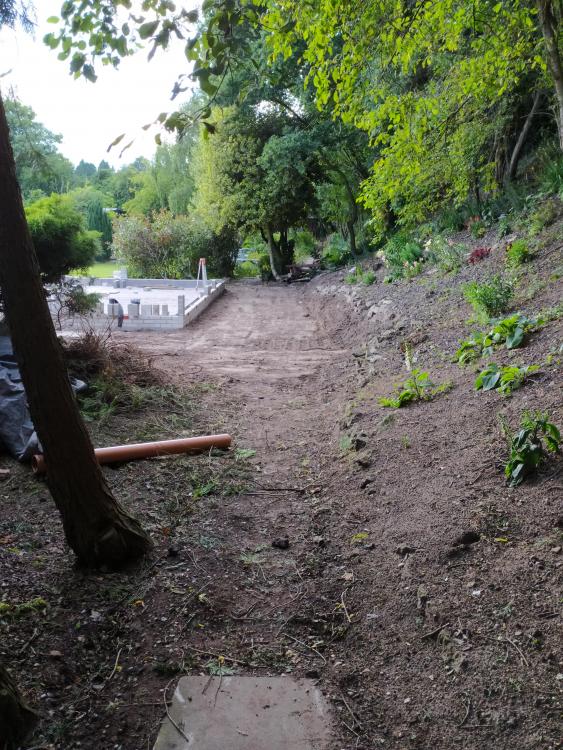 11