Getting back to work (maybe)
Entry posted by dnb ·
451 views
It's been a while since anyone was on site but family. We've done a few jobs in the last couple of months but obviously made nothing like the progress we originally planned. (Management speak would be "rebaselining the programme"!)
All the beam and block is installed and grouted.
All the plinth blocks are installed and pointed, placed to an accuracy of 3mm in height and 5mm in the other directions. Hopefully... Waiting now for the SIPS people to mark my homework!
All the building control paperwork for the foundation stage is completed
We've finally settled on a landscaping plan for the site and implemented a little of it, mainly to get rid of a few tonnes of spare soil
Then we spent a few hours tidying up the site. I estimate we've got 1/10th of the woodland "tamed".
The tidy site awaiting scaffolding next week.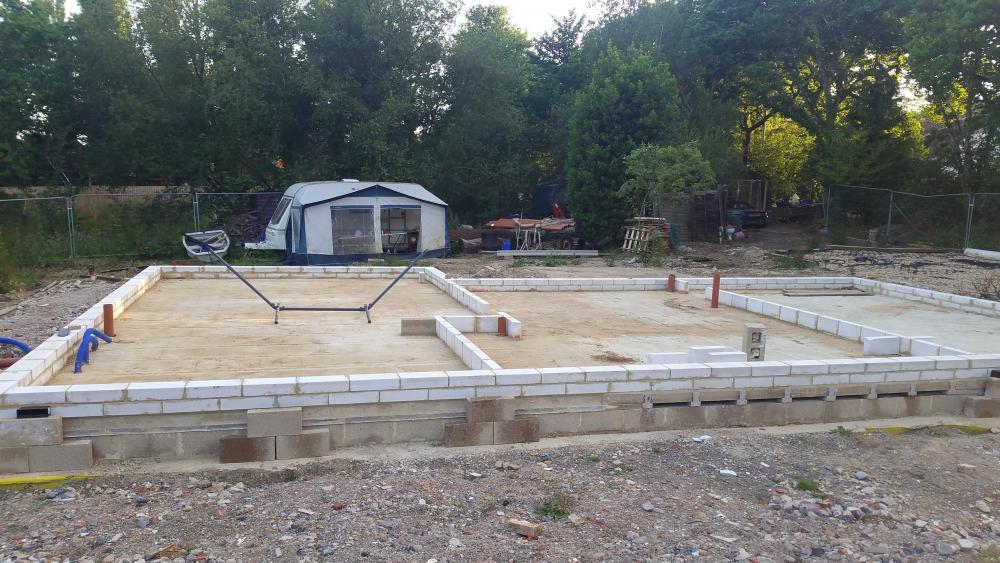 The front of the house, looking at the louge. We weren't sure about landscaping levels until quite recently, so elected not to do too much with the exterior bricks and blocks until that question was answered. It makes the telescope vents more difficult but in theory it should be the lesser of the problems. Also note the mistake - some slips got missed in the section under the front door (and at the back too). Oh well, I suppose that's what you get when you foolishly try to race a global pandemic. At least it's not a difficult fix.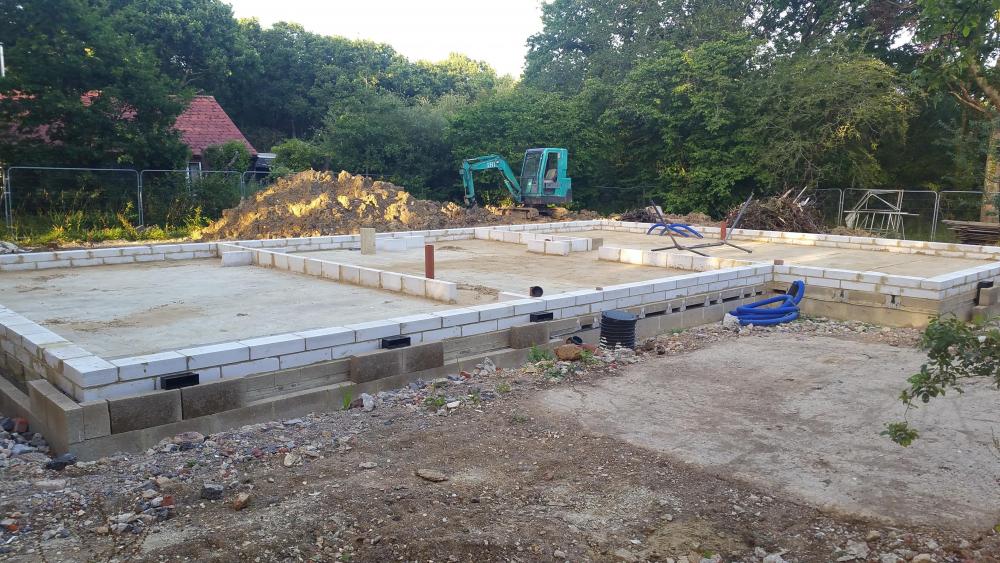 Finally, I found a bit of spare time to put a new engine in the wife's Lotus. The old one (with 130k miles) became significantly past its best last year when it lost oil pressure with the inevitable result. Here's the remains of the old one. Pictures of the finished Lotus when it's been washed - sitting in the corner of a building site for ages has done it no good at all.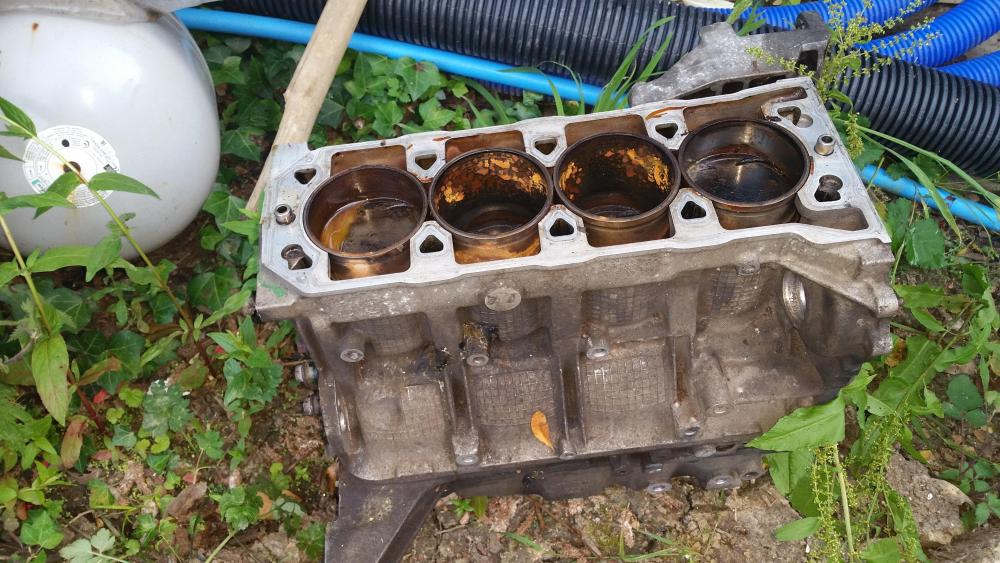 With any luck, the scaffolding will be up by the end of the month and we will have a SIPS kit on site.
5