Small steps and changes of scale
Entry posted by dnb ·
447 views
I've not been on site for much of the week because I had plenty of paid work to do, so I left my scaffolders alone. They're getting there. One more morning and we should be good for the first stages of the SIPS installation.
Finally the boss has acknowledged the house might not be tiny.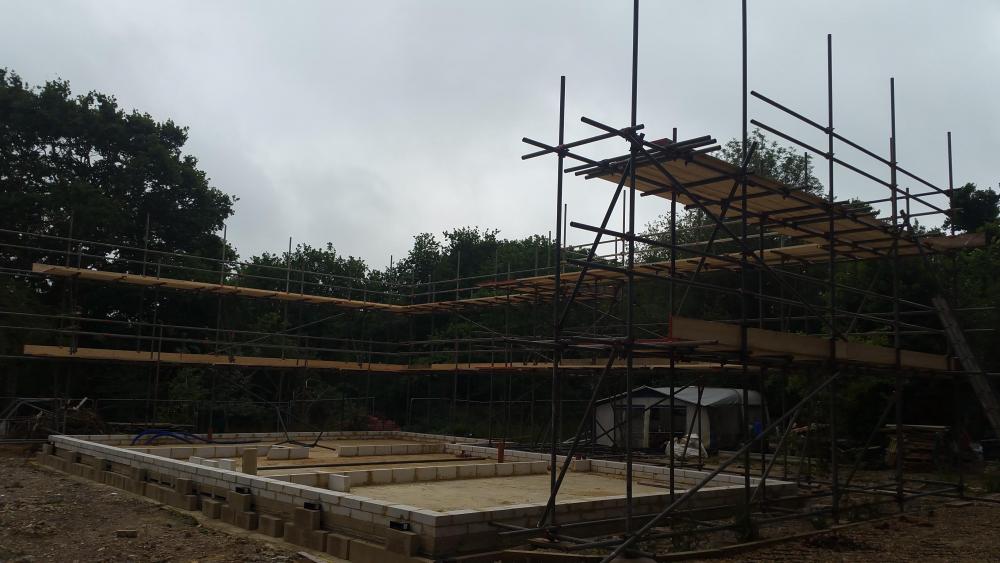 This side stays open for the first few days of SIPS installation to allow acccess for the panels.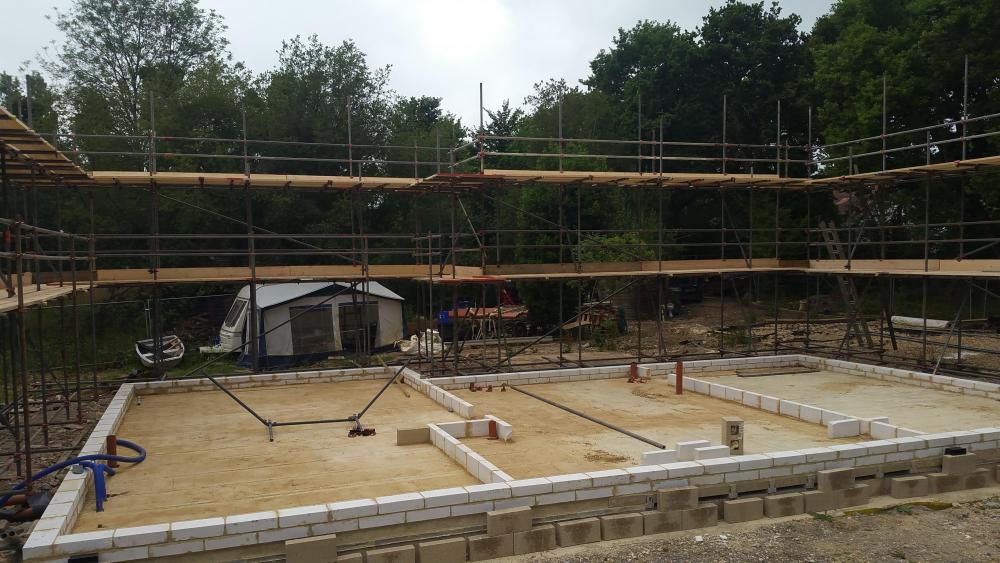 Hoping for some reasonable weather for the weekend to get the last few bits of tidying up done. Fingers are crossed for everything going well on Monday!
6