With the rough casting having completed its two month cleansing period, I was keen to get painting.
I started with a roller but found it to be ineffective in getting into all the nooks and crannies, therefore this was going to be a brush job. Most of the time was spend dealing with the edges near windows, cladding and soffits. The use of insulation sheets provided a good screen to any paint gone in the wind.
I concentrated on the gables first and was able to use trestles to paint the rest.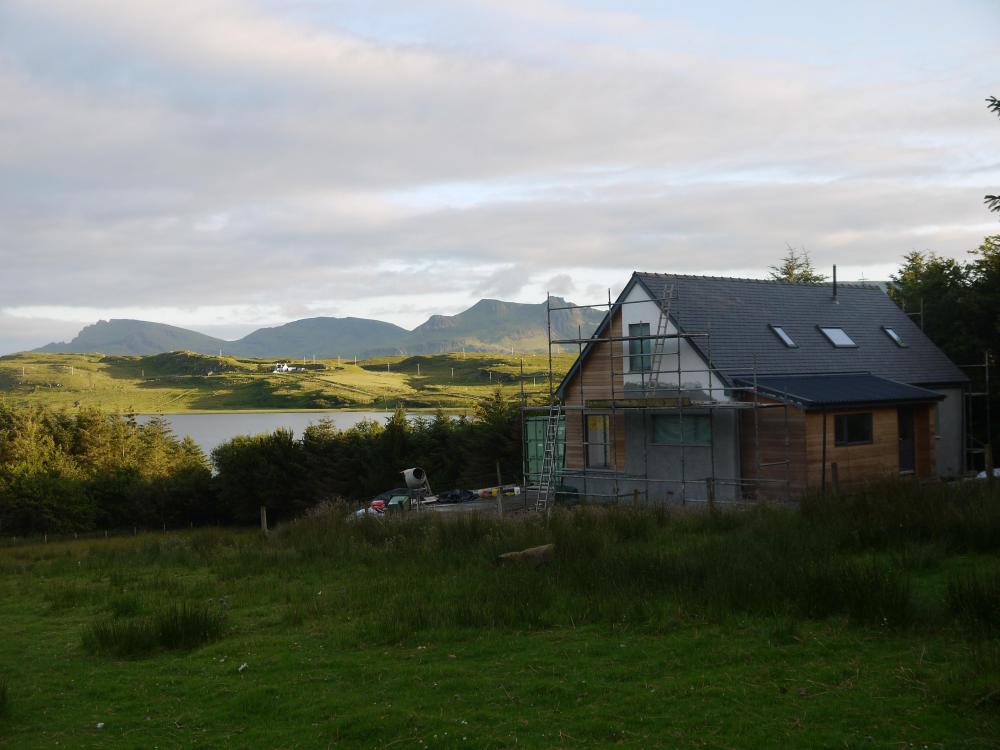 A good few weekends, evenings and days off later we were able to take down the remaining scaffolding. I have a bit more to do but will have the levels brought up around the house first.
Tiring but satisfying work and it was good to see how the white contrasts with the cladding and windows.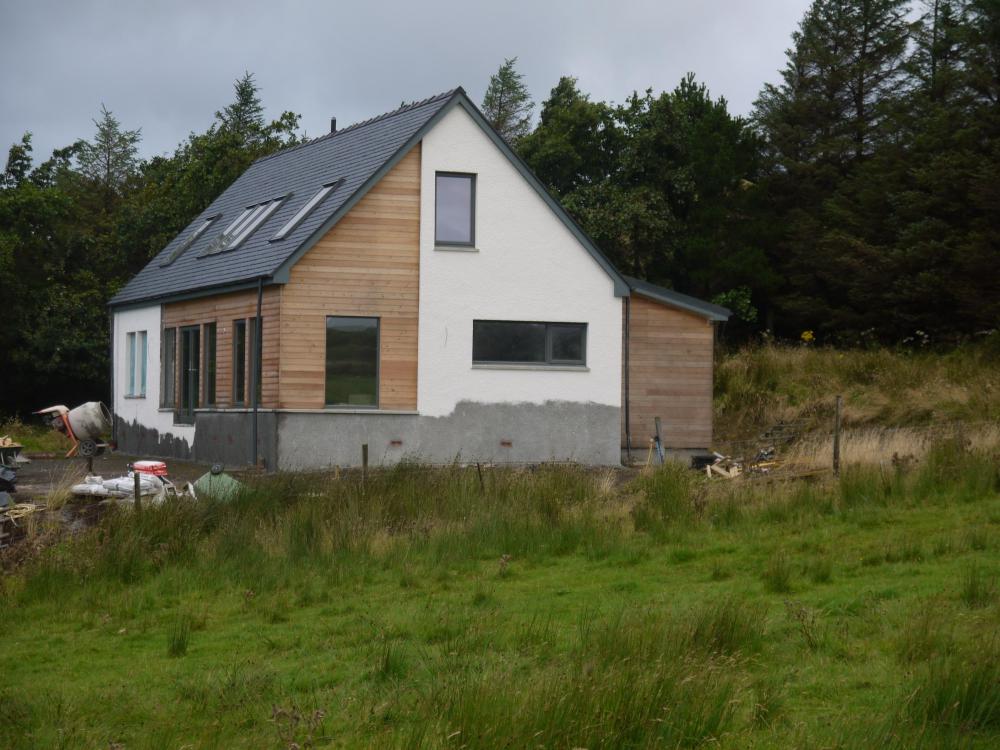 The next external job will be fitting the treatment plant and bringing up the levels. A separate entry will deal with our progress inside.
5