First fix plumbing, ducting and stove blockwork

The sparkie had done his bit and we were now waiting on the plumber.
Not much to see here just your standard first fix plumbing.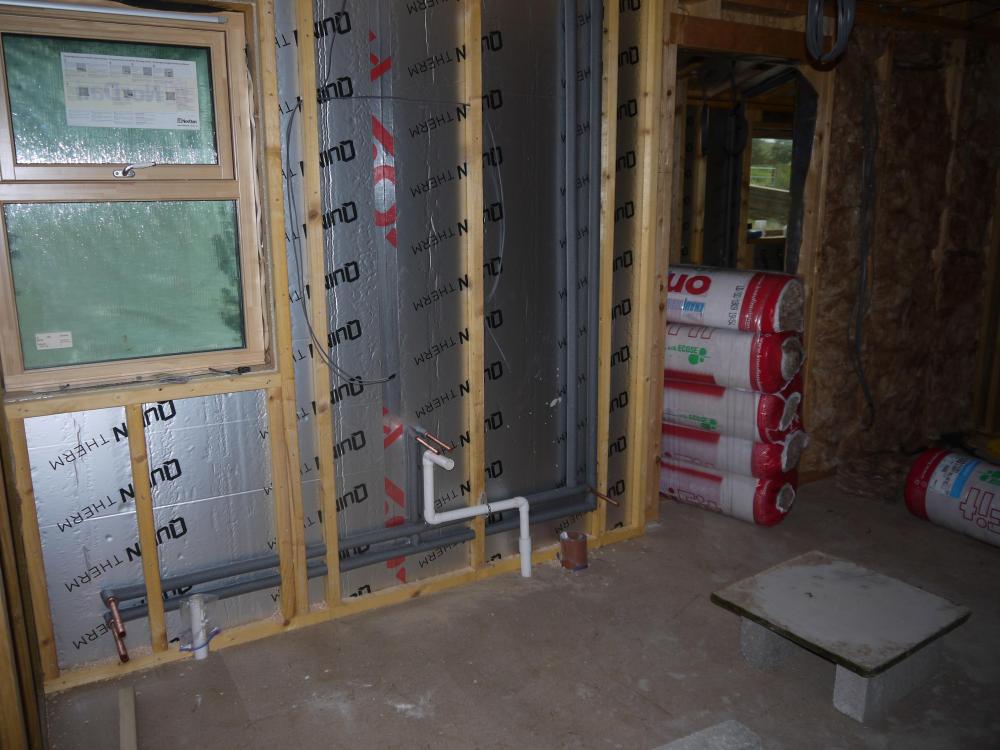 We had a couple of dust sheets removed before the scaffold went down. It was great to have our kitchen view back it had been almost a year.
Moving onto the ducting I had previously ordered.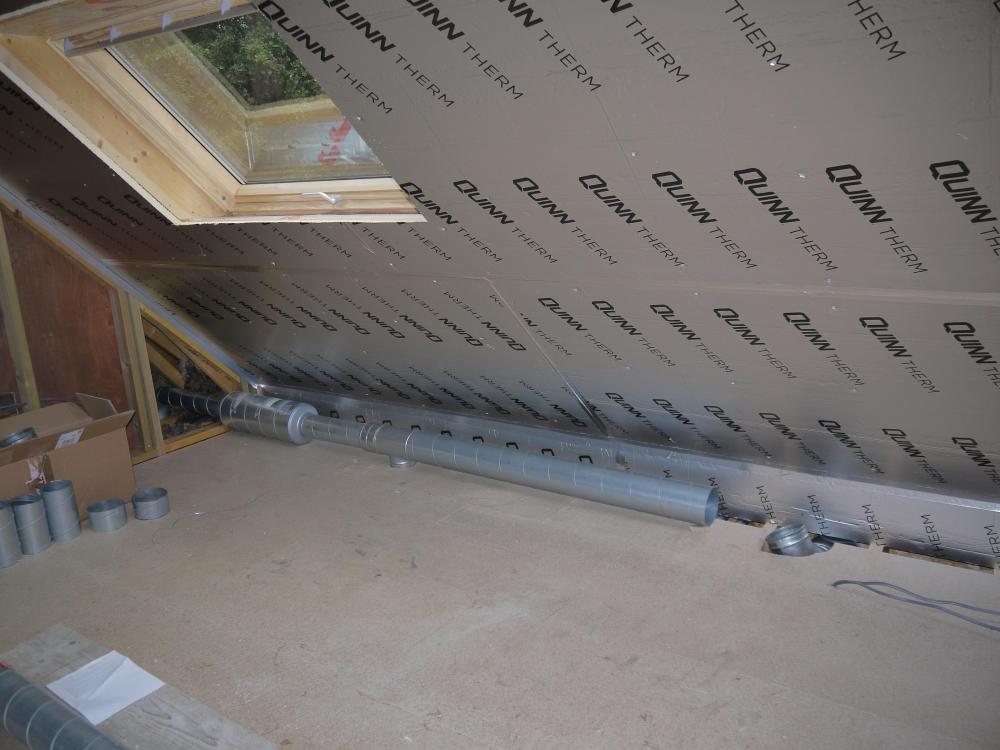 A 45 degree bend was deemed easier to fit so now I got to get that ordered. 
We also had our brickie complete the stove blockwork. We were keen to incorporate some meaty concrete blocks around the stove.
Next up is plasterboarding and the end of first fix.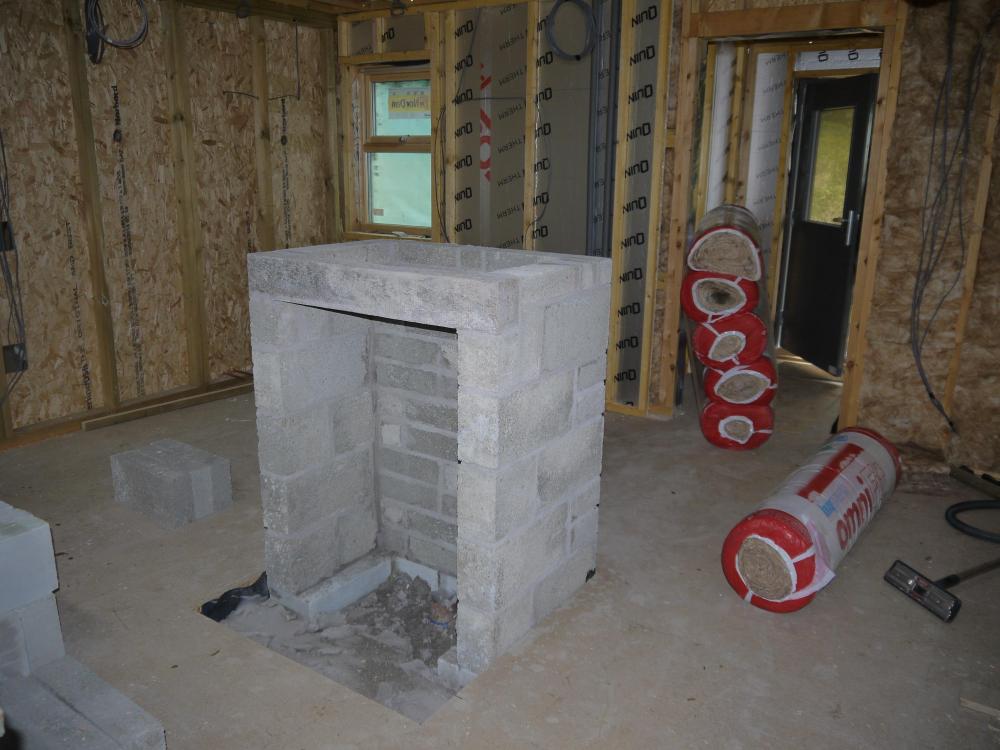 3