Scaffolding down - windows in
Entry posted by Simon R ·
794 views
Scaffold down and windows in...big dose of euphoria....feels like a real milestone. We can now get a sense of the completed project. With the scaffold removed the house now looks far more suited to the plot and we hope our neighbours will be as relieved as we are.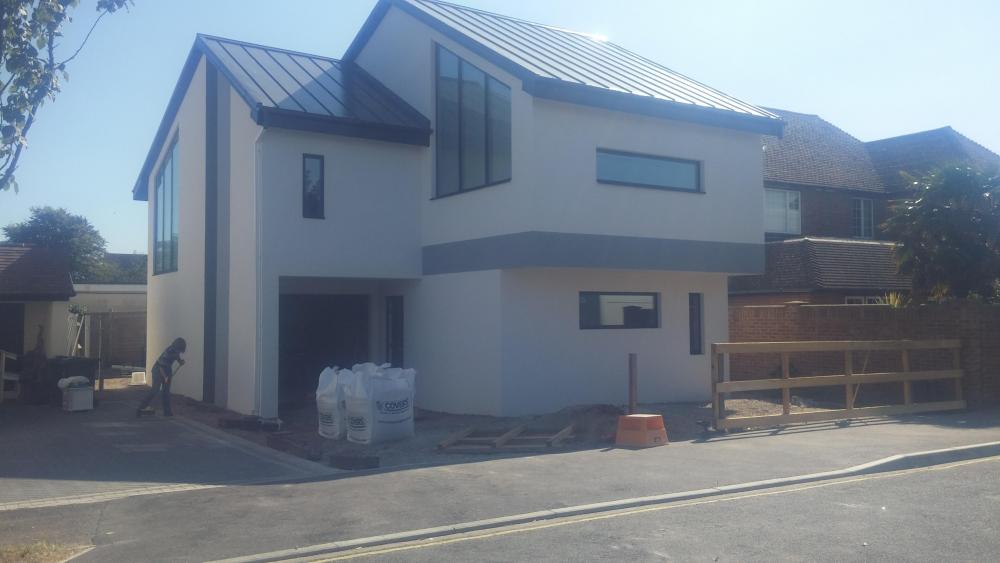 The window install went well. Our windows are Velfac and we opted to use an approved installer as it extended the warrantee to six years. It cost a bit more but the standard of install was good with great care being taken. A few grubby hand prints on the render but nothing we could not clean of with soapy water.
One aspect of doing your own build that we had not considered,  is the fact you start out with something perfect and new. It will slowly age and degrade. It's akin to the feeling of the first mark on a new car. Pat and I have restored a couple of cars in the past and avoided going the whole hog of a concourse restore as it can spoil your willingness to use and enjoy the car. We just need to keep the same mind set with the build.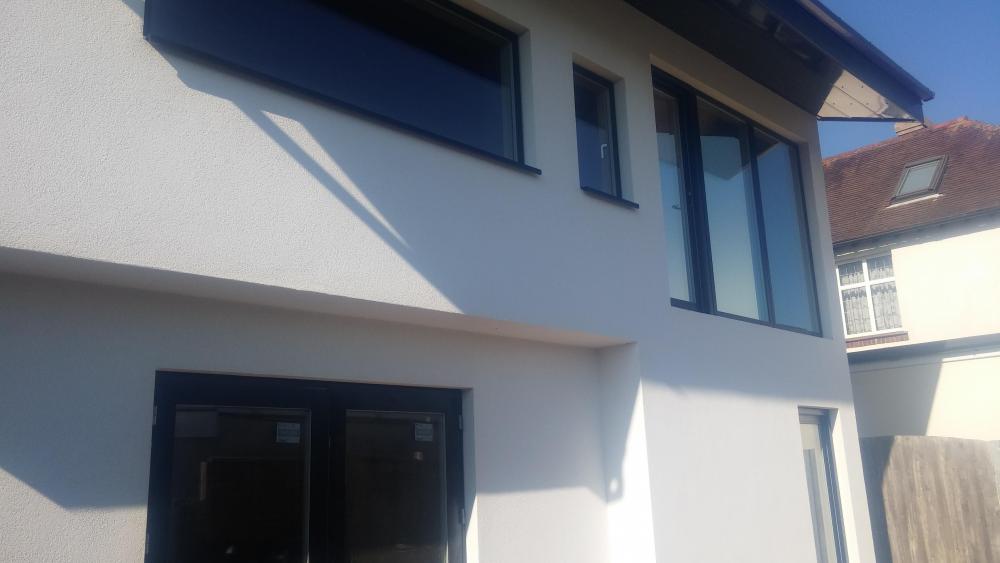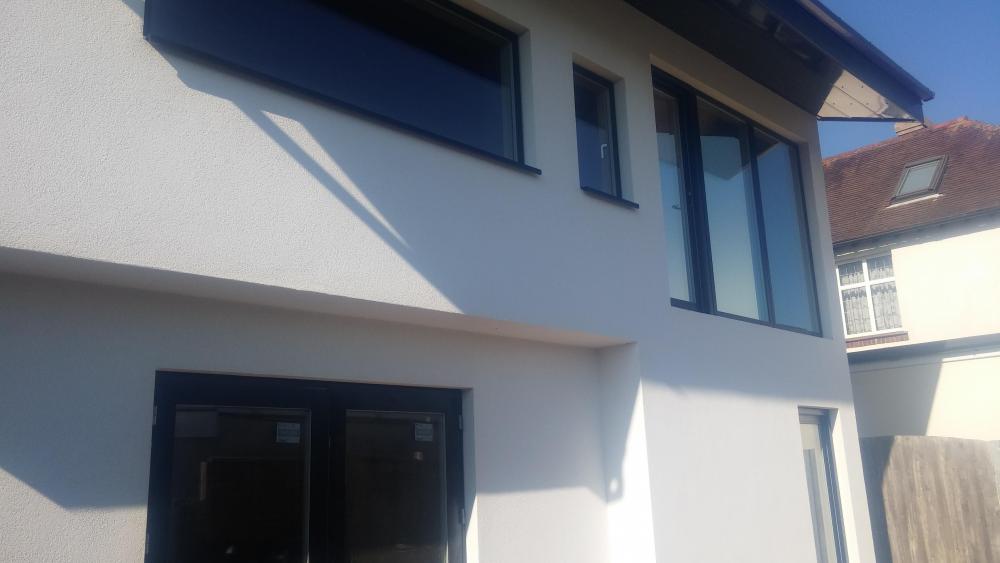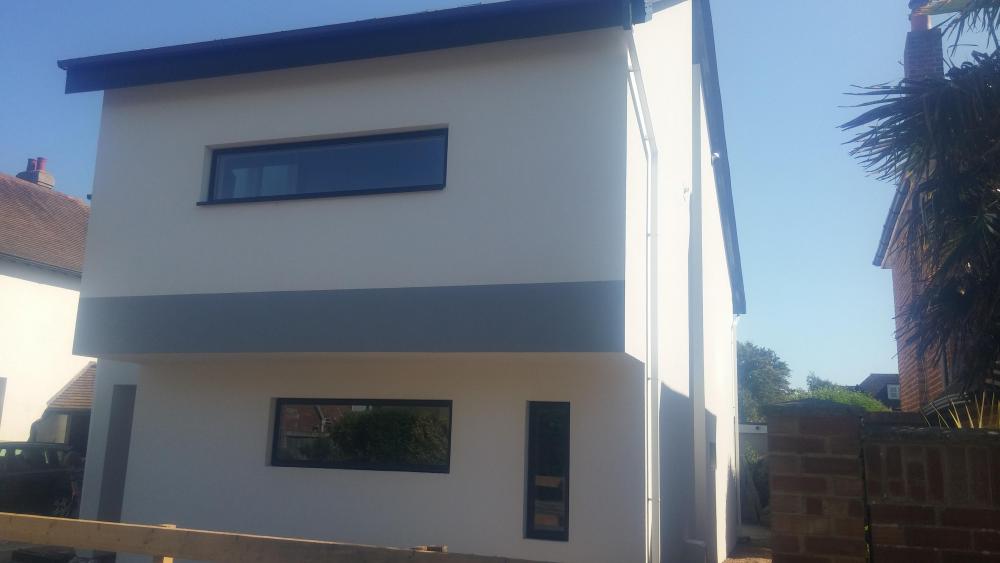 With a house we can lock, our intention is to let the dust settle. We'll come back to the project with fresh enthusiasm in October.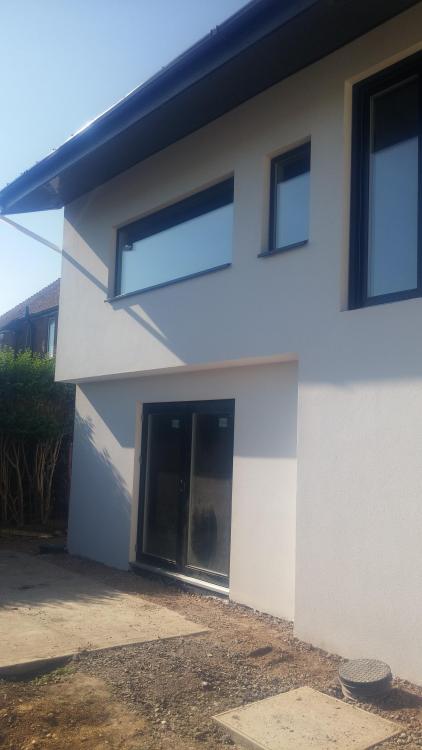 11