The Slates Start Going on in Typical Cumbrian Weather

We have a lot of roof and the only planning condition we have, is that we use local slate, 18 tonnes of it at a cost of £22k.
So here's the front roof of the house.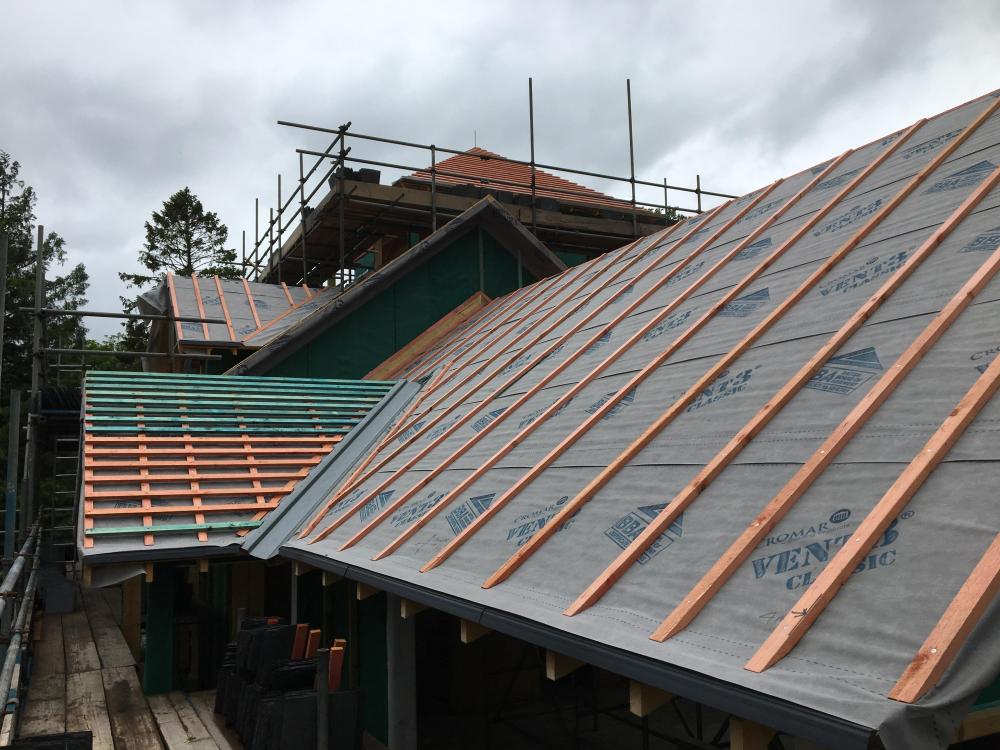 And the rear roof of the house.
A total of 18 separate roof planes in all! Why oh why did I let the architect talk me into this design?
Once the Timber Frame company left a local roofer started to batten our the roofs for our random width, diminishing course roof. Everything was going swimmingly, however he complained of feeling dizzy whilst on the three storey section, so i sent him to the doctors.
He's very old school of farming stock and would probably be more comfortable going to the vets! 
The upshot is he was signed off sick and needed hospital tests. The doctor has told him no more roofs. So that's it, he's told me to find someone else! 
I've  wished him a speedy recovery, he is a really nice local guy and I'm gutted for him as he's no pension, so relies on local roofing and small building jobs.
He's irreplaceable, but somehow I had to find a replacement. If only I had a magic wand, I'd wave it for him.
 
Gutted! 
Went to seek the advice of a neighbours regarding good local roofers.
The upshot being, I've was told to hunt down a guy known locally as "Old Fruit". I asked the neighbour "don't you know his real name" the answer, "NO" I've only ever known him as Old Fruit" So I have no phone number and only a vague idea where he lives.
 
As luck would have it, the third house I tried was Old Fruits parents house. So I now know he's called Chris and having looked at the job and agreed an hourly rate, he's start battening the roof out.
Fast forward a couple of weeks and he's back and this morning the slates started going on in the pouring rain, Old Fruit is keen to get on with the job! More to follow........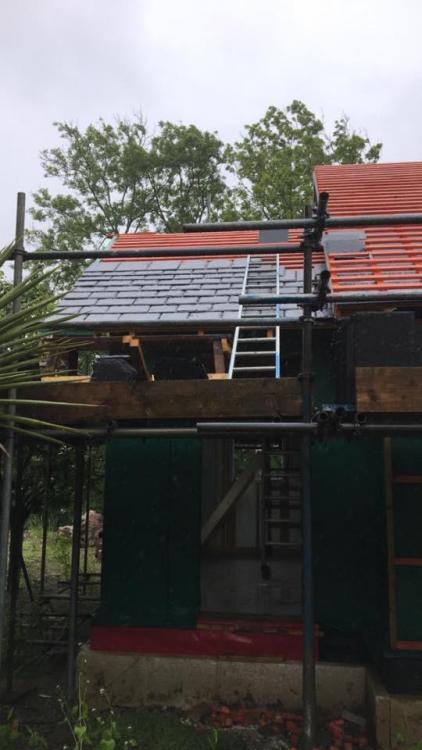 4