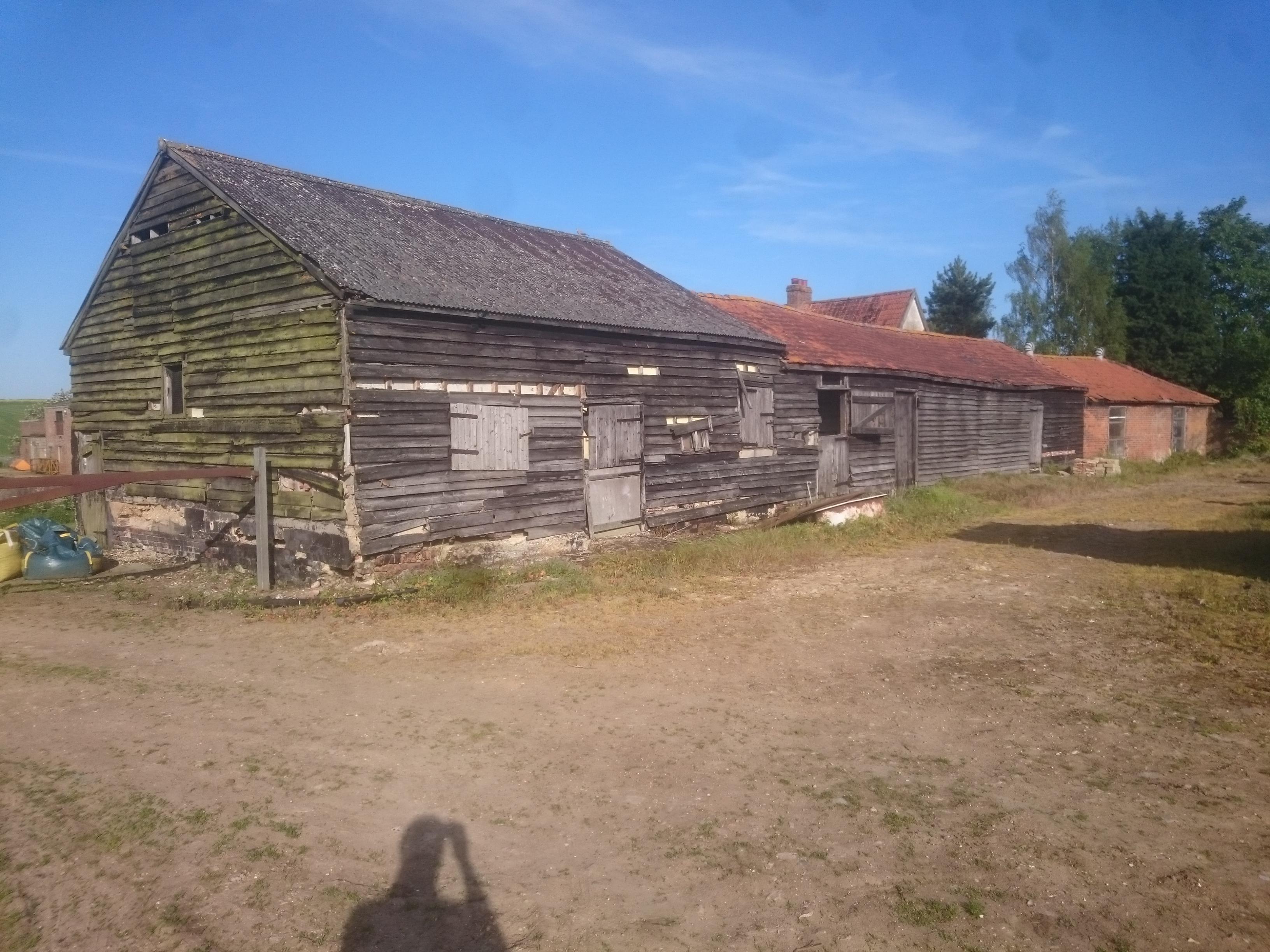 Content Count

27

Joined

Last visited
Community Reputation
2
Neutral
Recent Profile Visitors
The recent visitors block is disabled and is not being shown to other users.
I agree with Roundtuit. I work for Ordnance Survey and spend about half my working life measuring exactly this kind of thing. I'll qualify my response by saying that I don't fully know the Land Registry side of the process. Many applications for adverse possession do not have a solicitor or other professional involved. Just the applicant in conversation with the Land Registry. LR base registrations on OS mapping, if the map is incorrect, as it looks like yours could be, then LR will often send an OS surveyor (like me), to update the map and write short report on the age of the features and occupation of the land. Paying an independent surveyor is unlikely to helpful, just unnecessary expense. Assuming any other interested parties don't object, (from what you're saying they shouldn't), then I believe its 'just' a case of the updated map being used by LR to correct/update the title. (I say 'just' as I believe, from what people tell me when I'm there, that LR aren't the fastest acting organisation). Where a dispute occurs, it can get very fraught, as I suspect it did for Big Jimbo. And that is a horrible and situation to be in. By the time I arrive on site I've sometimes had grown men crying at their predicament of spiralling costs, months/years of stress and often lost house sales.

That's good info, thank you. I'll start the process off this week, and that should give me time to find the right people to talk to, nag a few times, etc!

Hi. This is something I think I should be getting on with. I'd like cables to come into my barn conversion via ducts, happy to lay them ourselves / do all the prep work. Barn is about 200m from the pole but all our land and we need to trench water pipes and electric up too. What's my best course of action to kick things off / get hold of the kit needed? Thanks.

Thank you all for your advice, you've probably saved me from the expensive gimmick! I'll just have to knuckle down and get on with it by hand. You're correct that it'll need to be a lime mortar I use. We've had some work done by a proper brickie, I'm sure he'll share the correct mix info with me when I'm ready.

Hello. I have a lot of repointing to do on brick barn walls. Do you think this tool be helpful, or an expensive gimmick?! https://www.sunrisetools.co.uk/brickwork-masonry/pointing-finishing/quikpoint/quikpoint-with-drill.html I'll be starting by repointing the inside, which will later be covered with insulation and plasterboard etc, so good practice before I get to the outside!

I love what 3 words, use it all the time to locate camping buddies in busy big fields.

thank you very much, more reading to do 🙂

@PeterW would be interested to know if there is a 'standard' offering, (I may be mistaken, but think this would be more affordable than a bespoke spec). A friend of a friend had some windows replaced last year and said the solar gain was much reduced compared to his old units, when I asked him for the spec he replied - clear tough low e / thermobar / Argon. --- would the Argon fill make the difference to solar gain?

Thank you both. So low-e is designed to keep heat in, not out, and therefor won't help reduce any solar gain. The glazing companies I've spoken to so far about my concerns haven't mentioned availability of glass that has a low inward heat transmission, so I suspect it's not on their radar. The build is only going to be double glazed, with insulation to current reg's, or a little better. Low-e glazing is specified as required, so will have it. Looks like I'll have to go the route of film if it's required, especially if it's possible to get one that's not too 'silvery'.

Some really interesting ideas, thank you everyone 🙂

Your slim internal blinds sound interesting, do you have a name I can search for, or a link please? I'm leaning towards 'normal' glass, then addition of film or blinds later.

Thanks everyone for taking the time to reply. @JSHarris, I've read your very informative thread, thanks. The privacy stuff tends to be 'mirror' which isn't what I'm after, but the concept of applying film is tried and tested, so that's good. I think my concerns are about robustness and longevity of a film, given that I think they have to be applied externally, or risk damaging the sealed unit? @Ferdinand, need to decide and order glass in the next week ideally. I don't have mega-money to splash on this, so think that rules out electro, and don't fancy overcomplicating like that anyway. I'm not worried about nighttime privacy, as it's just a front hall, not a space one would walk thro other than to get to the door. I'm really just want it to look like the rear windows of cars do, so pretty much black from the outside, but can still see out fine from the inside, albeit with reduced light transmission. I'll have a look at the link, thanks. An alternative thought that has crossed my mind is black voiles curtains, but that goes against my principles of reducing dust traps!

Hello. I'm worried about solar gain making my barn conversion uncomfortably hot as the majority of my windows face SSW, to what will be the rear garden. One glazing company has said that low-e glazing will help, but another has said it won't. I've found similar contradictions searching for an answer online. Can anyone help me figure it out please? Thanks.

Hello, I'm after some advice please. On our barn conversation, the old entrance (3mx3m) is going to be all glass with central front door. Pic attached of test fit. Everything on that side of the barn is black - weatherboard, window frames. Given that it's a fairly large amount of glass, and my desire for a little privacy in the entrance hall, plus I think it'll look good. I'd like to have tinted glass fitted. In my minds eye it's like the rear windows you see on many cars, about 30% light transmission, (not limo black). But having spoken to several glass suppliers, it seems this is not as easy as I thought it would be. I can get 'smoke' glass, but this is much paler than I wanted, and may look naff. So, can and I add a tinted film to achieve what I'm trying to do? Or is that simply not likely to work? Thanks.

that would be a good idea Moonshine, but apparently not what she wants. For the record - I plan on fitting an outside mixer-tap to hose my mutts off before they even get near inside! Jack. I'll definitely do as you say and mock up the walls, units and island to make sure it functions as I hope. thanks.