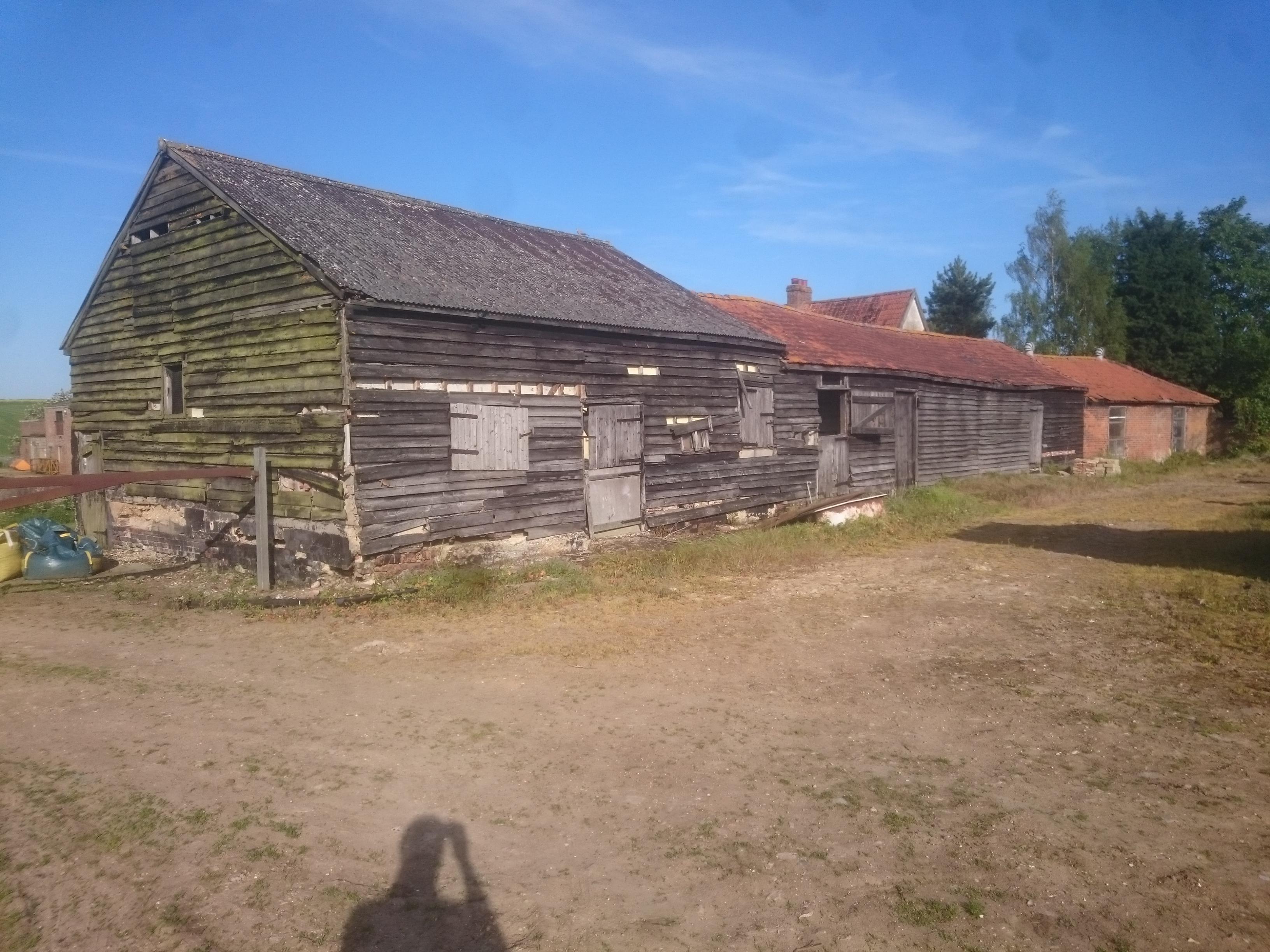 Content Count

43

Joined

Last visited
Community Reputation
5
Neutral
Recent Profile Visitors
The recent visitors block is disabled and is not being shown to other users.
Hello. Any advise on what to paint the inside of new softwood windows with please? Gloss / satin / eggshell /stain / varnish / other --- pros and cons? I painted the outside and hidden edges before they were installed earlier this year. I thought I had some time to think about the inside, maybe experiment a bit later on, but I have some water ingress that the installer is saying could be due to warping (as only painted one side). So I may need to get on with this sooner rather than later. Many thanks. Jenni.

Just thought, I have a 100mm reinforced slab in my shed (9mx7m, divided into 3 with expansion joints), and one of those has cracked really badly, and it's not even the bay I park the car on. But, it probably wasn't the best laid concrete ever, should that colour my view. 🤔

Nope, not possible at this stage @Mr Punter. Thank you @JSHarris. Is your slab polished concrete finish? What height is your reinforcement within the slab? (iirc your pipes are attached to top of reinforcing?) We have some slab thickenings for loadbaring walls, where we'll be be putting 2 layers of mesh, currently spec'd at 50mm and 100mm, within 150mm slab. The rest of the slab just 1 layer of mesh at 100mm.

I've spoken to our structural engineer this afternoon, to ascertain why the slab is spec'd to be 150mm and the consequences of reducing the thickness (so as to increase insulation depth). His view is that, as the concrete is the final floor finish (ie, polished), and the thinner the slab, the more likely it is to crack, that 100mm would be fine, but 125mm would be the least he'd go to. So risk calculation. Thinner = more likely to have unsightly cracks vs improved insulation (up from 70mm Celotex to 95mm). Are there any other tyres of insulation that give better values for the same depth as 70mm Celotex?

Thank you very much Nick, I'll pursue that as an option.

So, is it possible for the UFH pipes to be in lower floor level, turn 90' to come out the top, up a retaining wall 300mm, then turn another 90' into the higher floor level? And how would that work with the 2 floor levels being poured on the same day?

thank you @Nickfromwales, I had thought the difference in thermostats was really just aesthetic, with added functionality on the more expensive ones, rather than accuracy issues. I get what you're saying about the manifold, and if the floor was a single layer I wouldn't hesitate to just have 1, but with the split level (300mm) I'm not sure how the pipes would be laid over the height change? I'm not necessarily wedded to Nuheat, but I did want to go with a 'package' supplier, as I'm not confident to get it right otherwise, and am prepared to pay the extra for that peace of mind.

It's an interesting family combo, myself, 2 brothers and mother.

wow, so many replied so quickly, thank you everyone. @newhome yes aiming for RHI, I know this is an expensive way of getting a result, but some money back over the following years isn't to be sniffed at. Sorry, when I say "organise professional to do the install", I should clarify that this will be someone off NuHeats list, so that, as you say, I have continuity of cover / reduced chance of blame game. Yes, VAT is reclaimable. @Ferdinand Good point about the payment structure. I'll talk to them about possible staging / retainer. Also about using credit card, if only for a portion. I have another entire quote from another company, but their refusal to accept credit cards (along with some other issues) are persuading me away from them. @ProDave Just the 2 tanks, a 300l with a 100l buffer. It's clear that I need to involve an installer before progressing the order, I'll get onto that, thank you. @Alexphd1 It suits me to have 2 manifolds, the floor is actually split level (300mm difference), and being long and narrow, one manifold will be sited near the tank, the other will be about 10m away, supplied by a well-insulated feed. As to the number on each. One will be supplying 4 zones. The other 5 zones. I assumed some zones would be having multiple loops, but I'll check with Nuheat, thanks. @PeterW Yes, MCS install for RHI. I know it's paying through the nose compared to DIY, but I think there's a value in that. I'll quiz NuHeat about the 1 pump running 2 manifolds issue. @JSHarris I'll be honest, the numbers all go over my head a bit, but I understand the fundamentals of what you're saying, thank you, and the bottom line being wasted heat and hence higher running costs. As I said, I don't have full control of the project, so I am where I am to go forward from. @le-cerveau Is there a problem with dial thermostats? I know the components could be sourced cheaper, but I'm after an all-in solution that I don't have to worry that at the end it doesn't work well due to my inability to match parts etc. I was also surprised that the tank is only 'C', I'll ask Nuheat about that as it does seem odd to me. @joth Thanks, I have a full time job and trying to partially maintain a busy hobby, while also doing my best on this build, so at times cash has to be spent rather than time. @Redoctober Thank you for your figures, interesting to see. Did you start with a supply company, or start with the installer? @pocster Thank you for the link, it can't hurt for me to get another quote (except it could aid & abet my decision paralysis!)

I believe the slab has to be that thick, part of building structural integrity. Sub base is in now so that is all set. This was all underway / committed to before I found BuildHub, I think I know a little more now and may have done things differently if starting again, but I don't have full control of the process, so this is where I'm at to go forward from. Architect organised the heat loss calcs, though I'm not sure if he did it himself or sub'd it out. ASHP + UVC just shy of £10.5k ex VAT. UFH £3.5k. neither including install. I'll have to organise professional for the heat pump and tank. But will do as much of the rest as possible ourselves.

Floor construction designed to achieve 0.20W/m²K with 150mm RC35 power-floated reinforced concrete slab with 1 layer of mesh reinforcement, on 70mm Celotex insulation with 20mm Celotex GA3000 upstand to perimeter or external walls, on 1200 gauge polythene dpm, on blinding, on 150mm well consolidated hardcore. Also meant to say, barn is 140 sq m.

Hello. I'm planning on using a company to provide my entire system, for the purpose of my confidence that it will all fit together well and work efficiently without causing me disappointment. I don't feel confident to go it alone as such. Obviously a lot of ££ at stake here, and I'm not one for blindly believing the sales blurb, so I'm hoping clever people on here can cast an eye over my quote and let me know if anything stands out as seeming problematic. My build is a barn conversion, single storey, long and narrow. Nominally 3 bedroom, but currently just me and partner (no kids on horizon). This quote is from NuHeat. ASHP = Your system price - What's included? Qty Item Description 1 NIBE F2040-8 (typically capable of heating a property with 7kW heat loss at design operating conditions, in compliance with MCS standards) air source heat pump kit, charge pump, and associated fittings. 1 Docking assembly for air source heat pump with Nu-Heat hot water cylinder, buffer tank and supplementary electric heating 1 EnergyPro® 300 litre unvented stainless steel HP cylinder for use with NIBE ASHP, including fittings and G3 kit. (Please note that the cylinder warranty does not cover private water supplies, e.g. boreholes. Please speak to your Account Manager if this required.) 1 100 litre (stackable type C) buffer tank assembly with four tappings and one immersion tapping, with immersion heater 1 Electric metering kit for one single phase heat pump and two additional immersion heaters 1 Includes delivery of heat pump and tank by carrier to UK mainland only Support Option SUPPAK N1(R)HP Heat pump system design and supply (which must be invoiced to the Homeowner), with a comprehensive Nu-heat MCS Customer Handover Pack, free Technical Support and one on-site commissioning visit by a Nu-Heat Engineer. The visit will include the system handover, MCS administration and certification, and warranty activation. Following successful commissioning, Nu-Heat will provide MCS documentation to support eligible customers in obtaining relevant Government funding through DECC. The heat pump installation shall be managed by a formal Subcontract Agreement with the customer's own plumber and electrician for their respective works. Installers of the system shall sign and return Nu-Heat's Sub-Contract Agreement before any installation work commences, and adhere to the MCS and RECC standards. MCS Certification will be produced by Nu-Heat. Item Description Domestic hot water loop for use with Nu-Heat's EnergyPro HP cylinders and NIBE F2040 heat pump. 15m Pre-insulated, flexible, flow and return pipe (DN25) for installation underground with heat pump connectors UFH = Your system price - What's included? Qty Item Description 1 Wilo Para RS25/6 pump (EuP compliant) with valves 2 Isolator pack for Optiflo manifolds 1 System expansion vessel 1 8-port Optiflo manifold module with zone valves, flow meters, isolating valves, temperature gauges, pressure gauge and wiring centre - view details 1 7-port Optiflo manifold module with zone valves, flow meters, isolating valves, temperature gauges, pressure gauge and wiring centre - view details 8 Dial thermostat - view details 1 Dial thermostat and remote sensor for wet rooms 1068 Metres of 14mm Fastflo® heating tube with oxygen diffusion barrier - view details 30 14x2 Eurofitting nut, tail & olive and pipe bend support 135 m² SM14 floor components - 14mm Fastflo® tube tie, screed expansion edge strip and pipe staples 1 Commissioning accessories pack 1 Design specification, manuals and documentation - view details 1 Delivery to UK mainland only following receipt of full payment and acceptance of CAD drawings. Your input / feedback would be welcome. Thank you.

Good fb group share newhome, I read AgilityNet a lot, there's an artificial grass tread every couple of months. As I'm kinda mildly obsessing about wanting it I read them with interest. From what I recall, not everyone with sand has smell issues, but everyone with smell issues has sand. Given the effort involved in sorting out the base for artificial grass, I like to minimise risks of future issues / possible disappointment, I'll be avoiding sand. The Crufts grass is very good for running on (I was there this year), but not sure it necessarily makes the best garden lawn. It's rather short to look natural imo.

Note of caution with artificial grass and dogs - make sure it's suitable, ie don't use sand underneath, or the grass that has latex backing. As both of those will hold urine smells and make being out there invariable! https://www.topdogturf.co.uk/ I hope to be able to afford artificial grass at the end of my project. (3 dogs). Though with improvements in robotic mowers I have been wondering if real grass might be bearable!