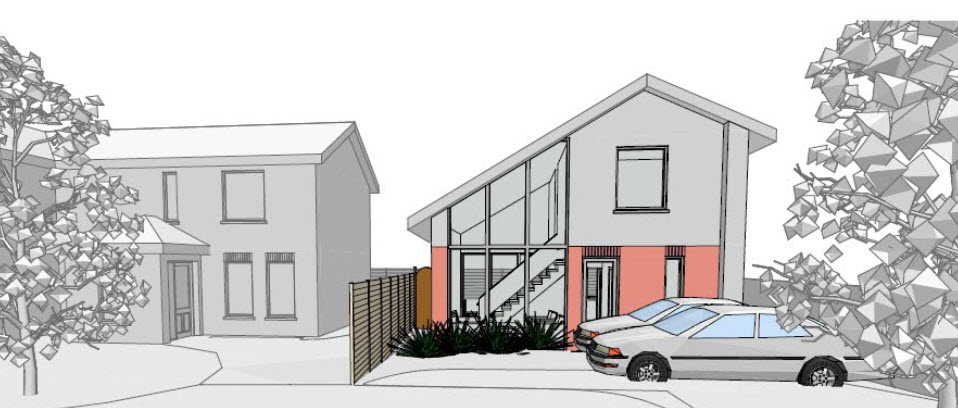 Posts

336

Joined

Last visited

Days Won

2
Personal Information
About Me

https://passiveirishhome.blogspot.com.

Location
Recent Profile Visitors
The recent visitors block is disabled and is not being shown to other users.
mike2016's Achievements

Regular Member (4/5)
All the noise from that box bedroom I did this with comes around the two doors, not through the wall. Was very effective from a typical stud partition with just a sheet of plasterboard on each side!

Amazon did it back in the day but it's listed as unavailable now. Was £3.65 for 4 x double sockets worth!! Try this: https://www.noisestopsystems.co.uk/shop/wall-soundproofing/acoustic-putty-pads/ Or google "fire putty 2G"?

I put in full rockwool inside the stud between 2 bedrooms, acoustic putty behind the wall power socket and after fitting 12.5mm Fermacell on the side I tore open, acoustic sealant at the bottom. You could double up the plasterboard or use a resilient channel to further deflect/attenuate sound instead of Fermacell. Rockwool is cheap, do it once!

If you have a dog - see through, if not, opaque but put trellis above the top of the gate to make it harder to jump over. I've a good guard dog sign on my gate also for good measure. They'll be hard pressed to be sure it's not roaming around back there and may decide to go elsewhere. I've no pets just to clarify! I put trellis above all my side fencing with a rolling pipe at the top to deter cats - didn't work!! Haven't had anyone jump the fence since I installed this though....

My planning permission states I will use a black tiled roof. Not having much luck getting any quotes so thought I'd switch to a metal standing seam roof. But what are the planning implications if any? The front is mostly solar PV but the rear will be very visible from the road if someone checks. Retention issue or should I steer clear of it? Adjacent houses are red tiled. Thanks!

Hopefully but I think a garden drains very different to a permeable man made driveway. I can see a lot of water pooling very quickly against the foundation especially as I've a slope down to the house. I trust nature, not artificial pathways (at least not when I build them!).

Thanks All! Will consider all - there's only 9 meters from road to front of new house and I've read don't do permeable within 3 meters of house - will decide which subbase I'll use / where to avoid issues later. I'll have a bit of garden to one side so good idea about leaving that alone - will stick the portaloo on top of that!! Cheers.

I have an option of prepping my side garden site for a new house while moving the driveway out front to align with the old house. While doing the driveway I could scrape back the topsoil from the side garden just up to where the foundations will be and cover with MOT. I'm probably going to pave the new house driveway once all is finished but I'm unsure to what depth I should scrape back to save on work later on? Should I scape to the same depth I'm doing for the new driveway on the old house next door or keep it higher than that? Trying to save work while I've a digger onsite and have grab hire coming anyway but don't want to shoot myself in the foot either! Thanks.

While I was uncertain about ever getting to build my new house I decided to hire some plant and build a patio out in the back garden of my existing house. It will allow me to sit out in the morning, absorb the sunshine and ponder things! I found some nice 40x40 concrete flagstones and edged them in and finally grouted them yesterday. They need a cleanup and a wash and I've to fix the drainage in one spot but otherwise it's done! The experience will also come in handy as I'll explain shortly. The Engineer I thought I lined up last year, and signed a contract with a month ago hasn't been in touch. Tried phone calls and left messages with the secretary but ended up writing to them on Friday and telling them after no communication it was off and I was looking elsewhere. He was the only Engineer I could find willing to do the work and sign off the house for the bank though, a crucial step. Architects were charging twice as much and we four times as careful, no opt out (a planning option we have in ROI) and they wanted to revisit the design stage with more potential cost. I somehow managed to find another Engineer via a referral and although nothing is signed, his answers by text were prompt and accurate. He seemed a bit cautious at first as this is a self build using direct labour, no Architect/Builder overseeing things but he knew his stuff, and my answers seemed to keep him happy. I'll definitely sign something with him before agreeing to the sale of my house but it sets me up for the next stage: The Driveway. The site is to the right of the overhead picture below - it's a side garden. The driveway is bisected by the proposed new site boundary. I need to create a new driveway to the left, for the old house, and have decided on using paving blocks. I've contacted a supplier and got a quantity and quotation. Once I get this done I can put the house on the market, sell up and book the Groundworks/Timberframe guys to build my new house. Less writing, more action!! Steps for the Driveway: Order paving blocks, Stone & Sand Book in plant hire - concrete breaker, digger, tipper, flat plate compactor Book in Grab Hire truck and sequence delivery of MOT / Sand vs muckaway of soil/concrete - see if he can delivery stone/sand and take away spoil if there's room on my new site for this Consider hiring a driver for 2-3 days to assist (this is a solo job) Build new shore for broadband pipe junction to new house and lay 2" electrical conduit to new site to carry broadband (neighbours chopped down tree roots have blocked the broadband pipe on his side but I can't do anything about this despite trying, just hoping its fixed someday - existing cables are ok, new ones are impossible to feed through) Install new earthing rod (electrician) & inspection box as required So, that's the plan for July with September for Sale of House. I've to lodge a commencement notice to dish the kerb I believe and will be listing myself as the builder/owner etc using Opt Out regulations available in the Republic of Ireland. Hopefully in a months time I'll be able to post a blog with some photos of the new driveway and some clearing out of shrubbery to prepare the new site. I've to put up some new site boundary fencing too. That's all for this post. Maybe I'm getting somewhere, I don't know but time will tell!

See if you can sign up for an PHPP Designer course - online or in person. Good foundation. Visit a Passive House if any open days still exist? Housebuilders Bible 14th edition or greater (book) This Forum 1/2 day or 1 day airtightness course, taping and sealing hands on should be part of that Visit NSBRC - Swindon & any of the big housebuilding / home exhibitions to talk to exhibitors about MVHR/ASHP etc Don't leave chocolate on top of your laptop lid - it melts....! Best of luck!

Yikes! I won't complain about mind so much now!!!

I hired some machinery to dig out a new patio but didn't realize how much of a mess it makes afterwards around the boundary! Does anyone have tips for repairing the thread marks, unevenness and places where the grass is missing to make this area good again? I have other areas of the back garden I can move a layer of topsoil & grass from, I just need to level things a bit first I'd guess / dig it out if it's really bad? Thanks.

Would love to but it's a semi detached and the noise depending on who buys the house and when they work might wake everyone up next door! Would be a good combination in a rural setting for sure. I have to live beside any fallout this might cause here though!

What build up system is recommended for permeable pavers? One system I've seen has 250-350mm Type 3 MOT (or 4/20mm coarse Graded Aggregate) sitting in between a bottom and top layer of Geotextile with sand above and then the pavers. Does it need that much aggregate? Thanks.