And then there was windows!

Overall it went swimmingly well, couple of minor issues but soon resolved and need to return to sort out a handle issue but John Knight Glass were, IMO really great and for final sign off we wait for contact over next couple weeks when someone else comes to site to check everything with us so enough time to raise any snagging issues hopefully.
Despite some panic on the canal bridge when the trailer was about 8 inches off the floor, everyone held their breath when the glass got over successfully. The other option being discussed was asking CRT who were dredging at the time to transport them to us. Although that didn't happen, I'd of been quite pleased to see that 😁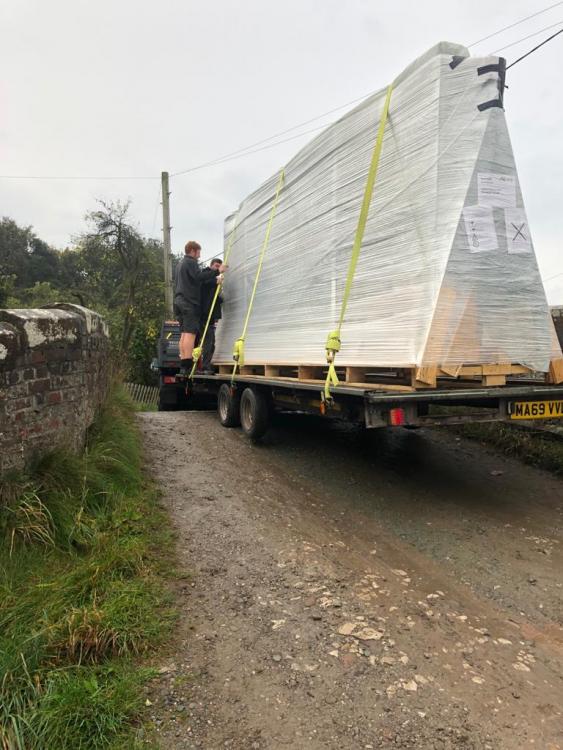 The windows we picked were the aluclad UPVV studio KF320 windows and KS430 sliding door and we are more than happy with them.
A couple from work in progress.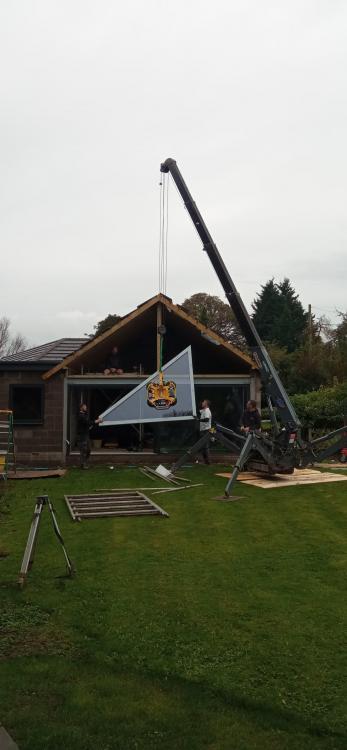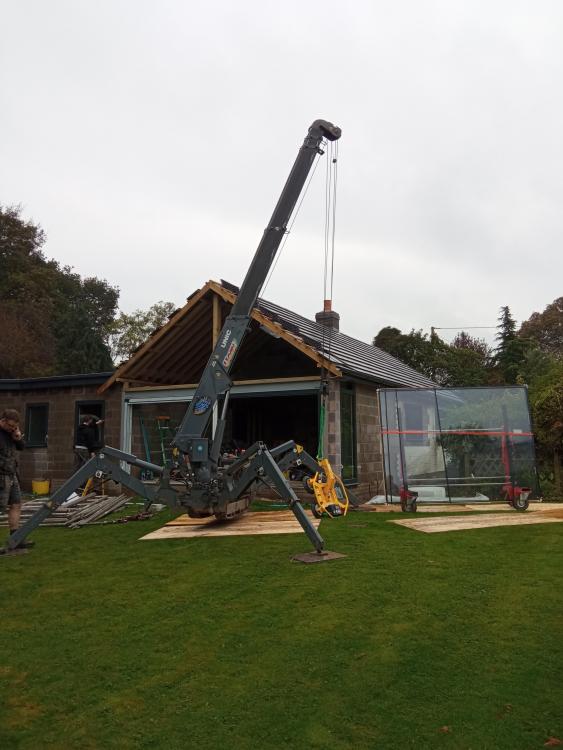 It was nice as the sun was setting getting some pictures of the house today, finally with the windows.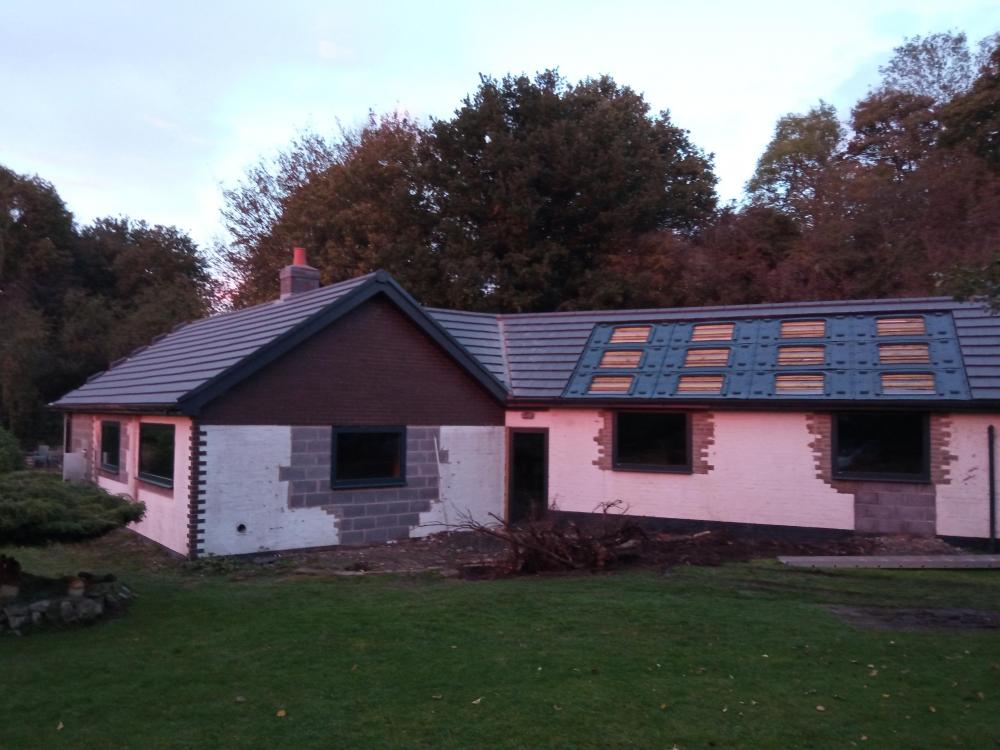 13