A Prickly, Edible Hedge - Blackthorn
This blog post is just to note the possibility of using Blackthorn (also known as sloe) as a hedge - which was not one I had thought about.
Blackthorn will grow into a small tree, but can also be made into a hedge; personally I think it might be attractive as one species in an informal hedge. The fruit can be made into jams, jellies or flavoured gin. Unlike many gin flavourings, it is far more than a tinge - you *know* that it has sloes in it.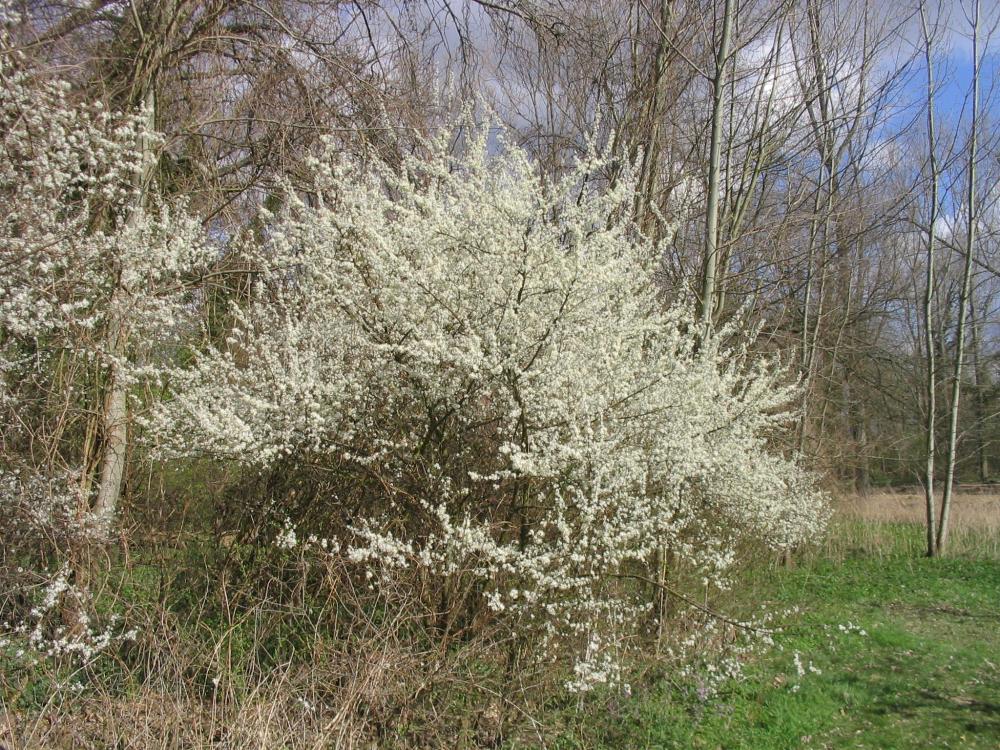 It also has white flowers between March and June, and is hardy throughout the UK.
Do any buildhubbers have blackthorn in their hedges? Are there any problems?
My garden is entirely walled or fenced, but I think I might find room for a bush to grow to perhaps 2.5 or 3m high. For the birds, you understand. And the gin.