This isn't quite the help I had in mind, but it might work out..
---
My daughter thought I needed a bit more help with the roof, so came up with this pair of critters. The double act that is Griff and Raffe. What could possibly go wrong?
They can saw the counterbattens...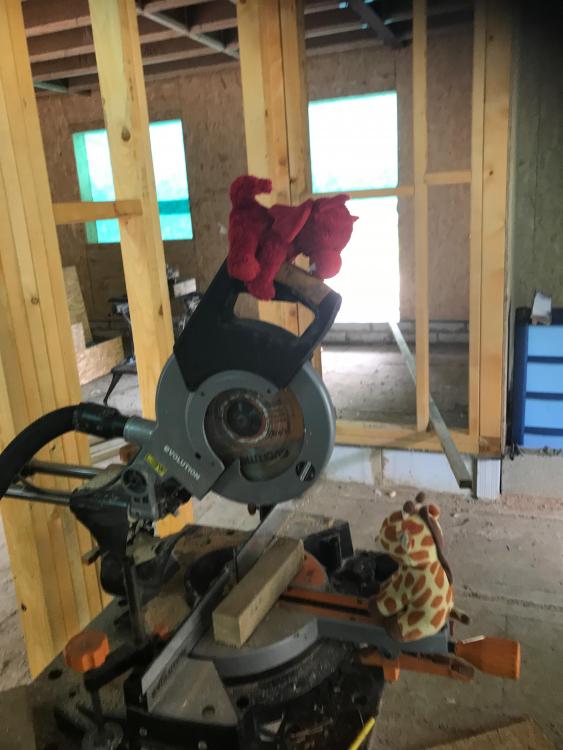 They can saw the battens...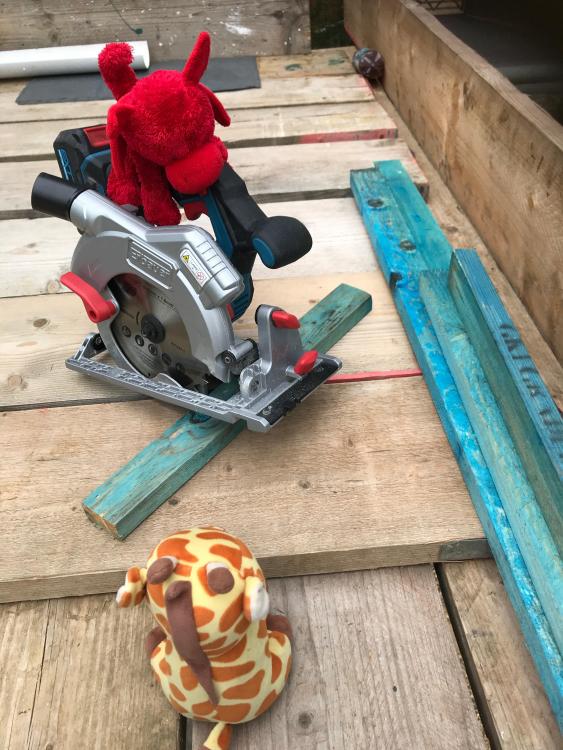 They can load the nail gun - when they aren't sleeping in the hammock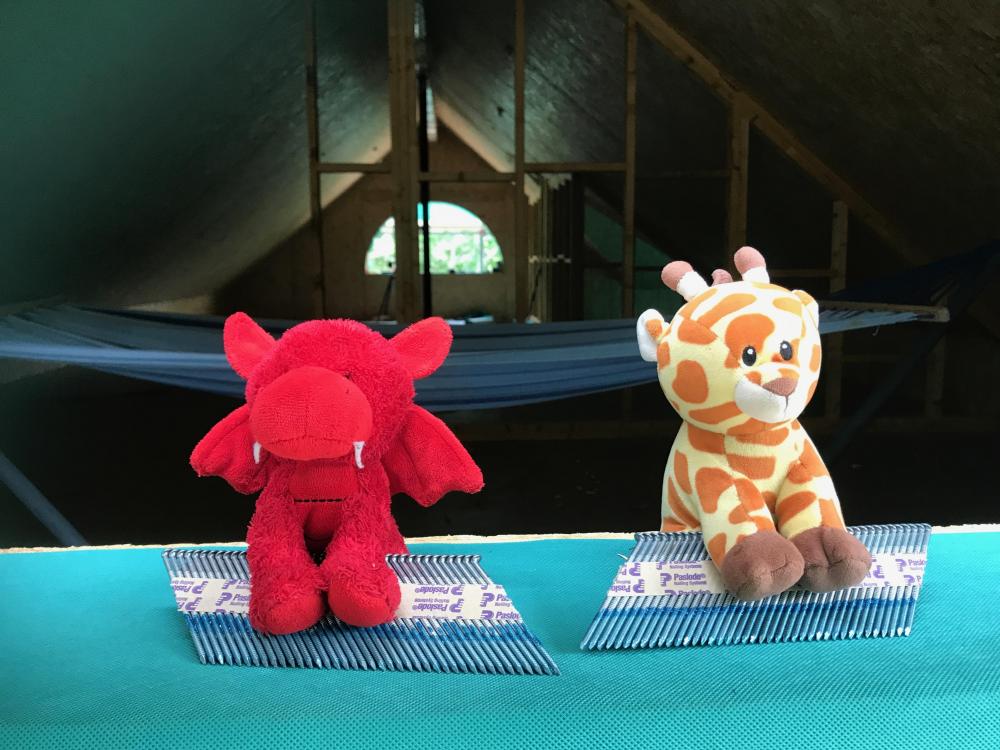 And they even tried nailing the battening - but to the scaffolding.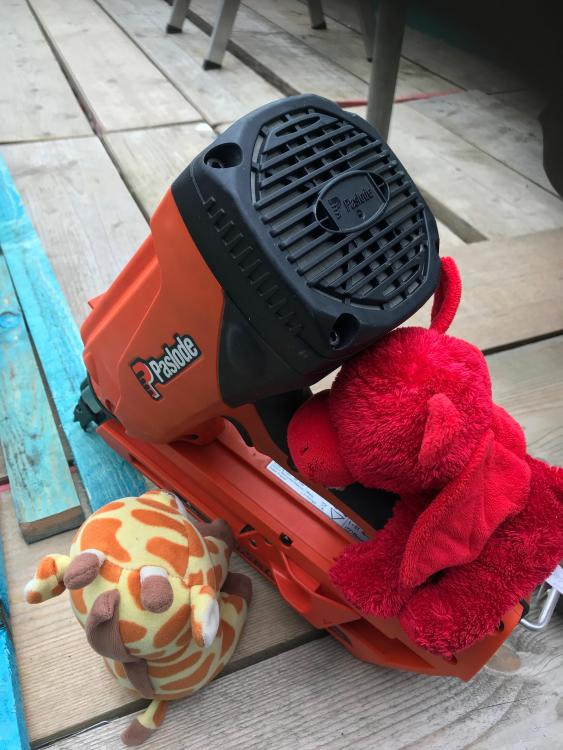 1

1