Getting started on the roof
---
This is only a short update because we've been taking it easy on the house so the boss and I can get some (paid) work done. Will be the school holidays soon - so slave labour will be available!
I have ordered some plain and simple white UPVC soffits and facia from a local company so time to start measuring up and cutting the splines level. More work for the Alien and some string. The plumb line is made from a Lotus Elise crank pulley bolt! Hopefully the soffits and facia will be installed around the middle of next week.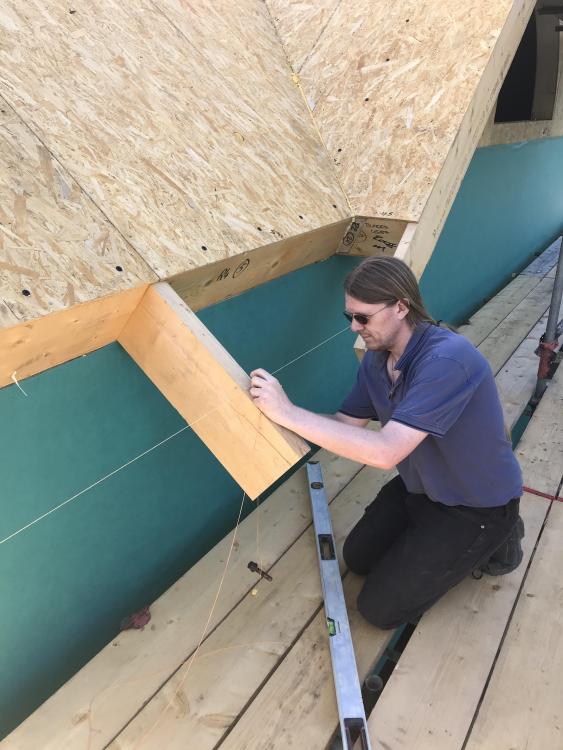 We have some roofing membrane on the roof. About half way there... Just the difficult half to go! My daughter wanted to see the view from the ridge, and who am I to argue? Lets not mention how utterly terrifying this is for a parent! (Even if I was up there moments before!) I have made sure she's been thoroughly chastised over even the smallest transgression when at height and while she's nearly a teenager she will still listen to me over some things.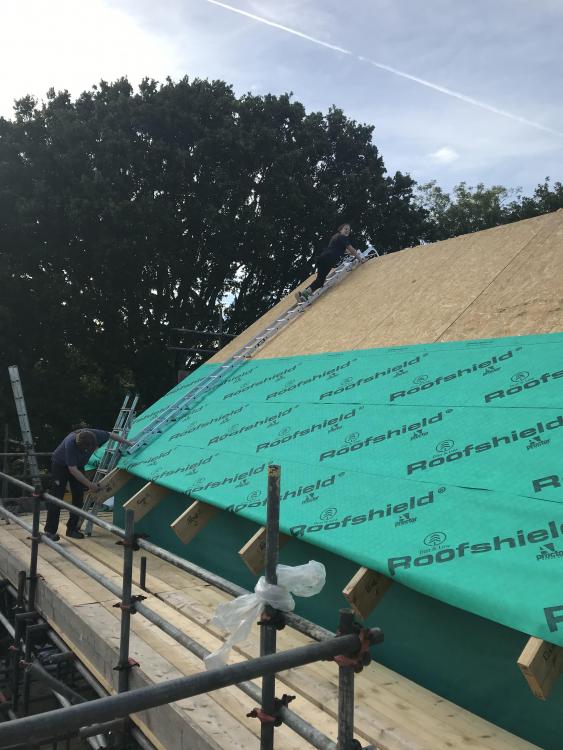 And what a view it is! This is from one of the gable "hop ups" (Why the scaffolders call them this I don't know. You'd need to be awfully tall to hop on to it.)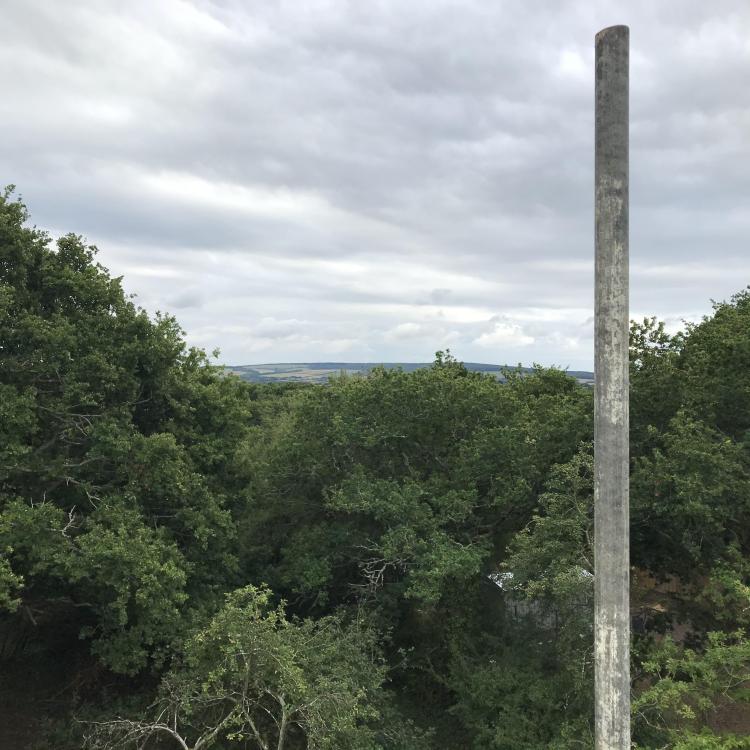 Our neighbours visitied. This is the view from their garden. The green membrane does blend in nicely, so I believe the pale green cladding colour is the right choice. There is still some discussion about the grey window frames.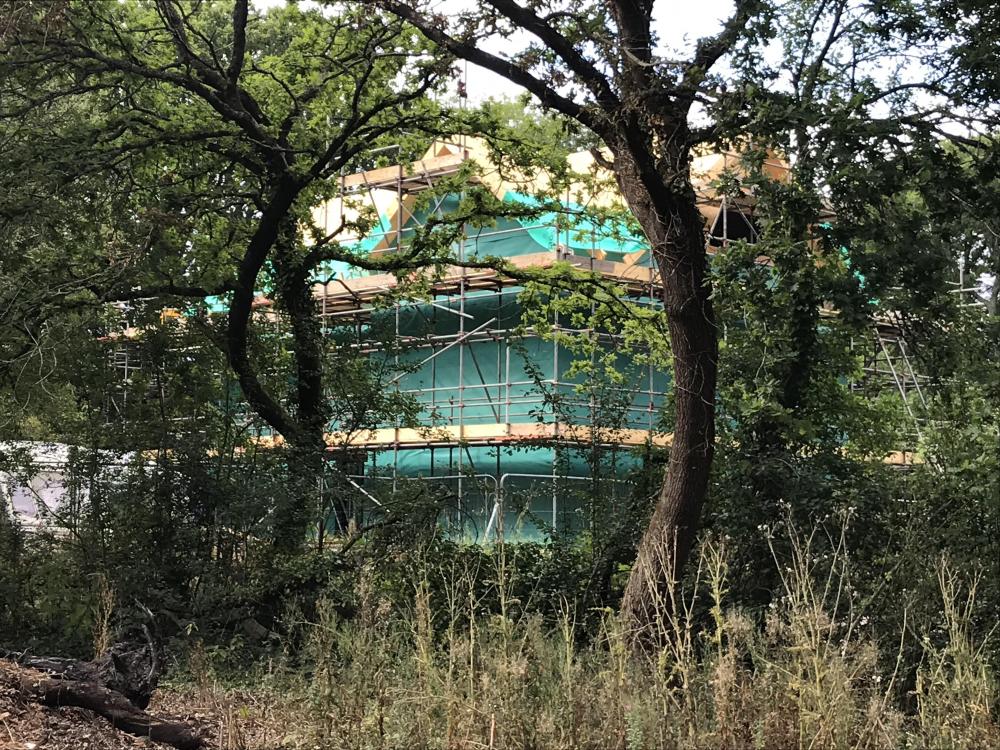 7