Time for another update.
Our joiner has pretty much finished the plaster boarding.
Here are some photos of the progress made.
Kitchen/dining room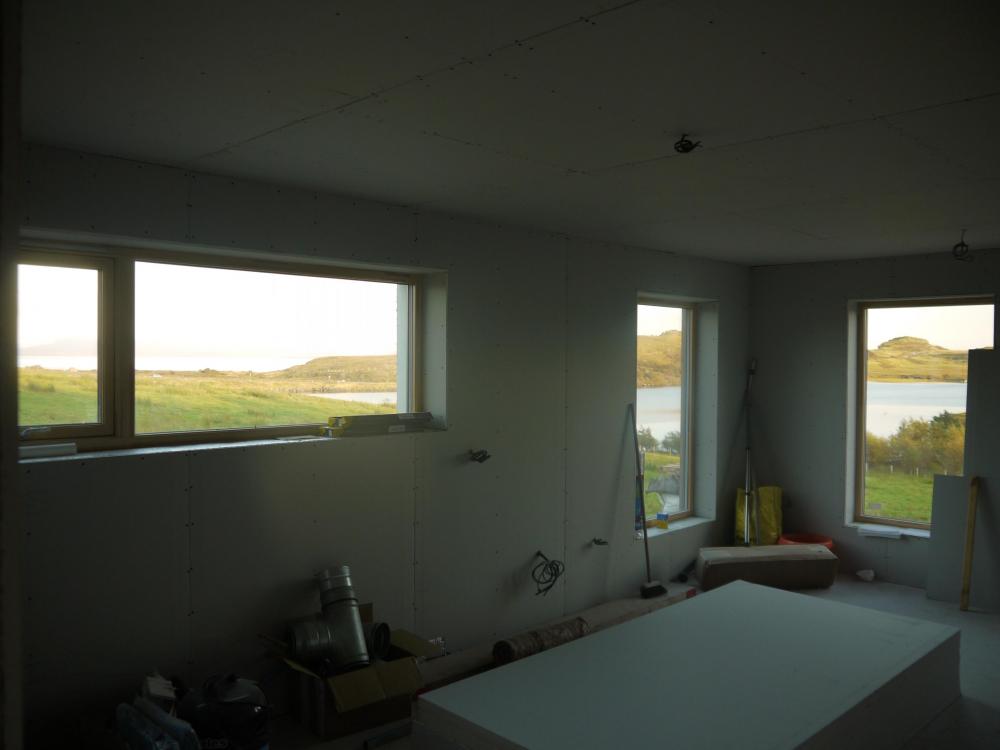 Our bedroom. Our joiner has started to construct the internal partitions, we now have an ensuite and some cupboards.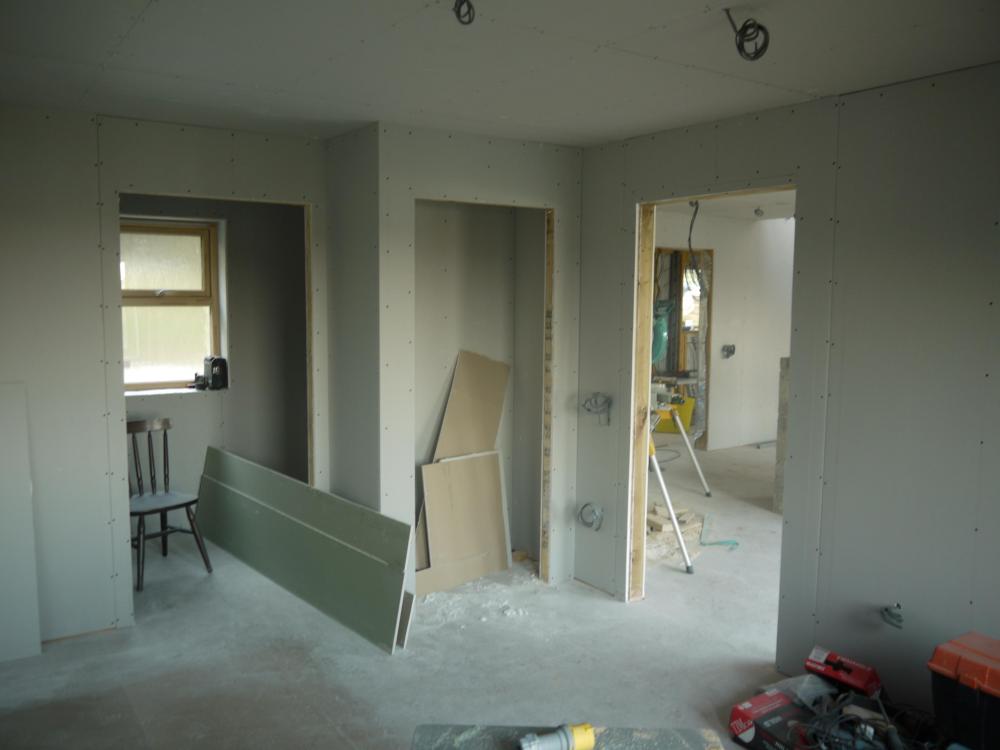 Living room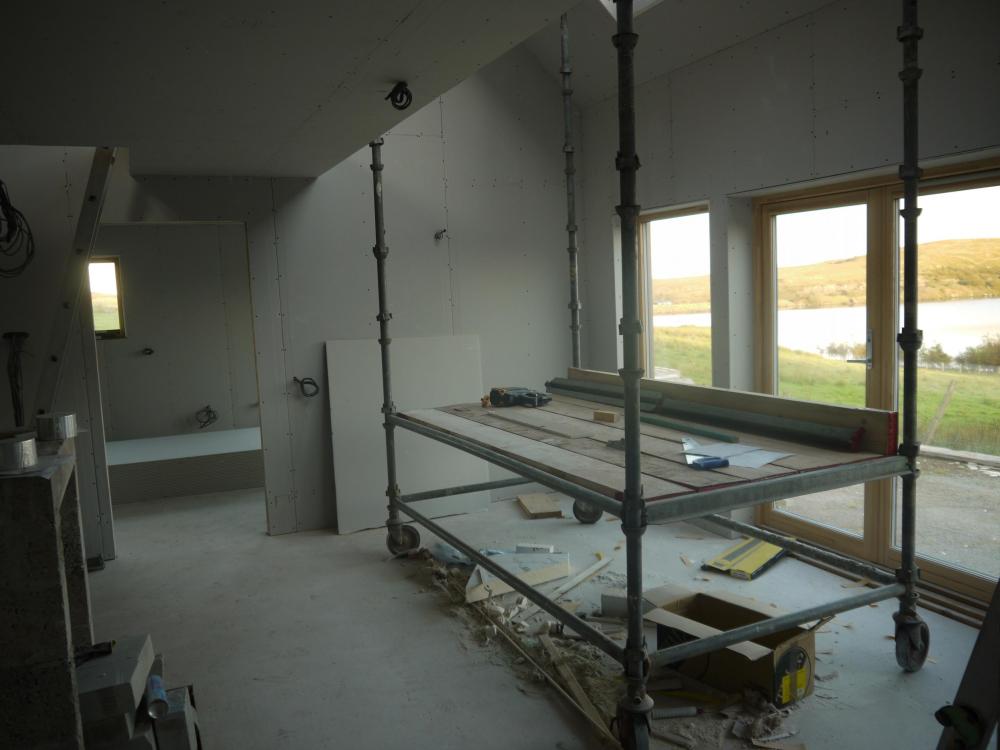 Triple velux arrangement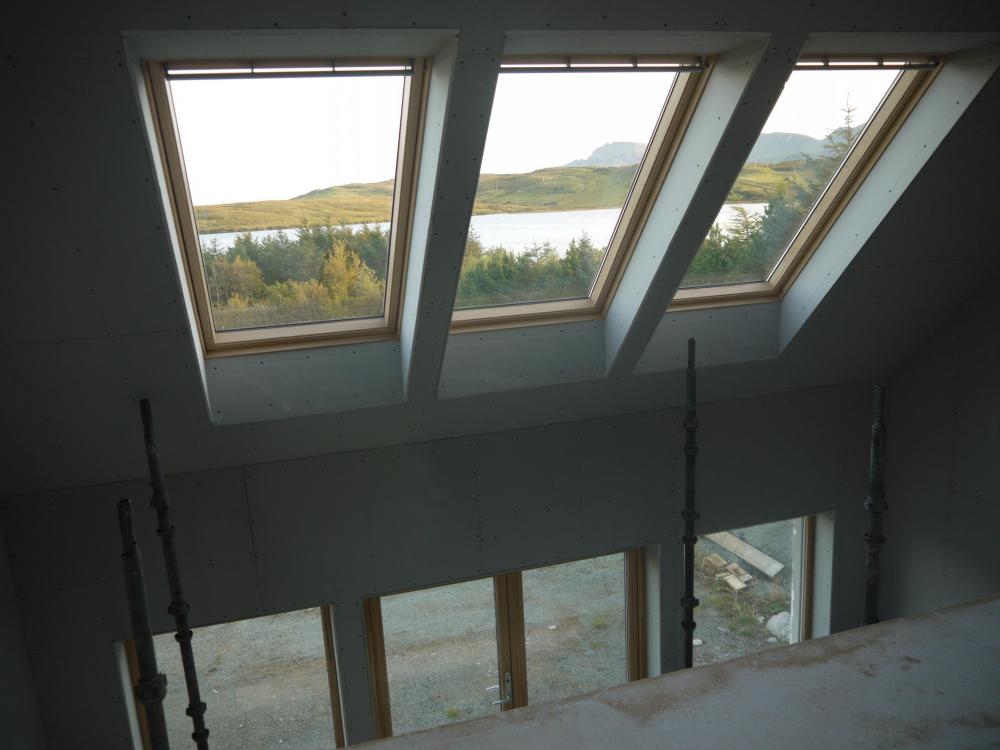 Upstairs kids living room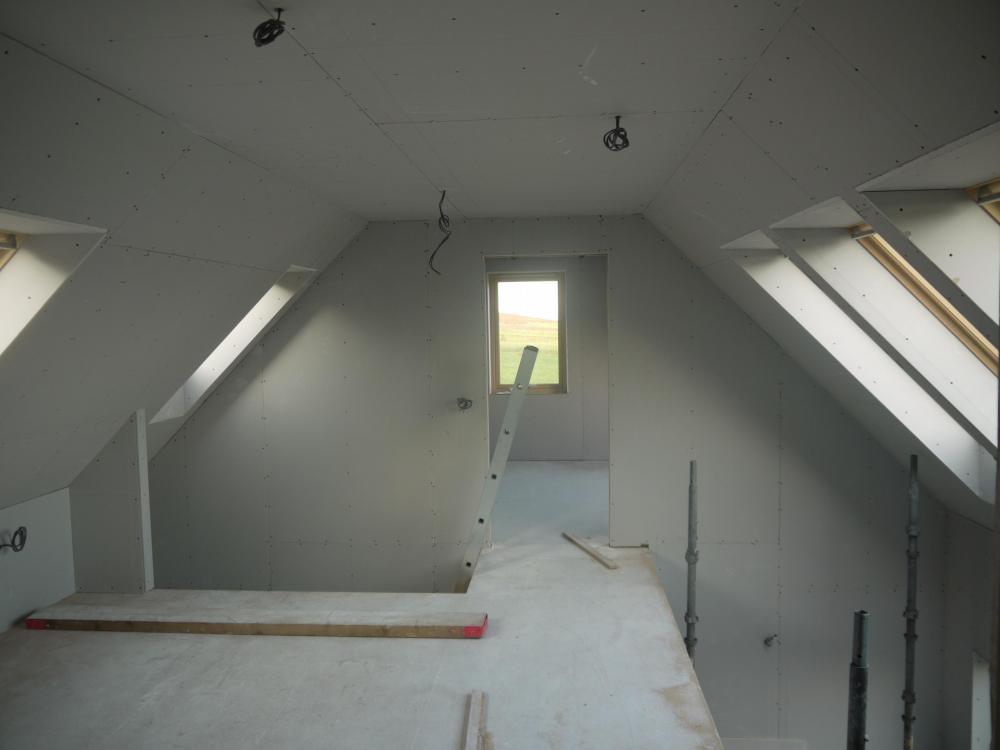 My favourite view had been covered by a dust sheet for a long time. Looking forward to seeing boats go by.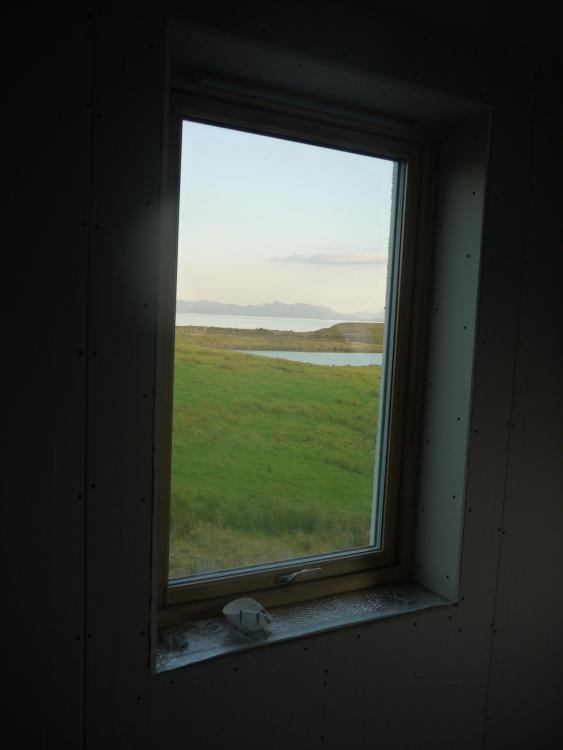 The house has a fair amount of south glazing which warms the house. Once opened these big velux windows work well to bring the temperature down. Both bedrooms upstairs have two windows to ensure a good circulation of air.
The storage container went this month on a hiab truck. I was a little nervous watching a couple tonnes of steel on chains so close to the house. This has now opened up the window views from the master bedroom and living room and also allows the house to be viewed by itself for the first time.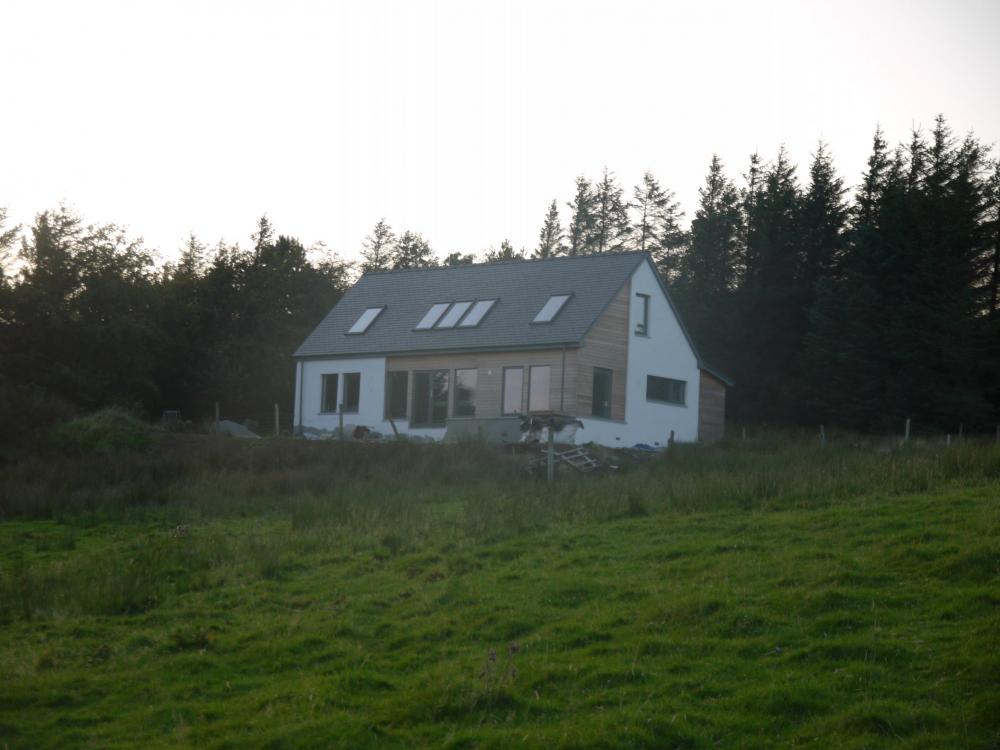 With the recent great weather I'm back to painting. I much prefer sitting in a chair compared to being on a wobbly scaffold.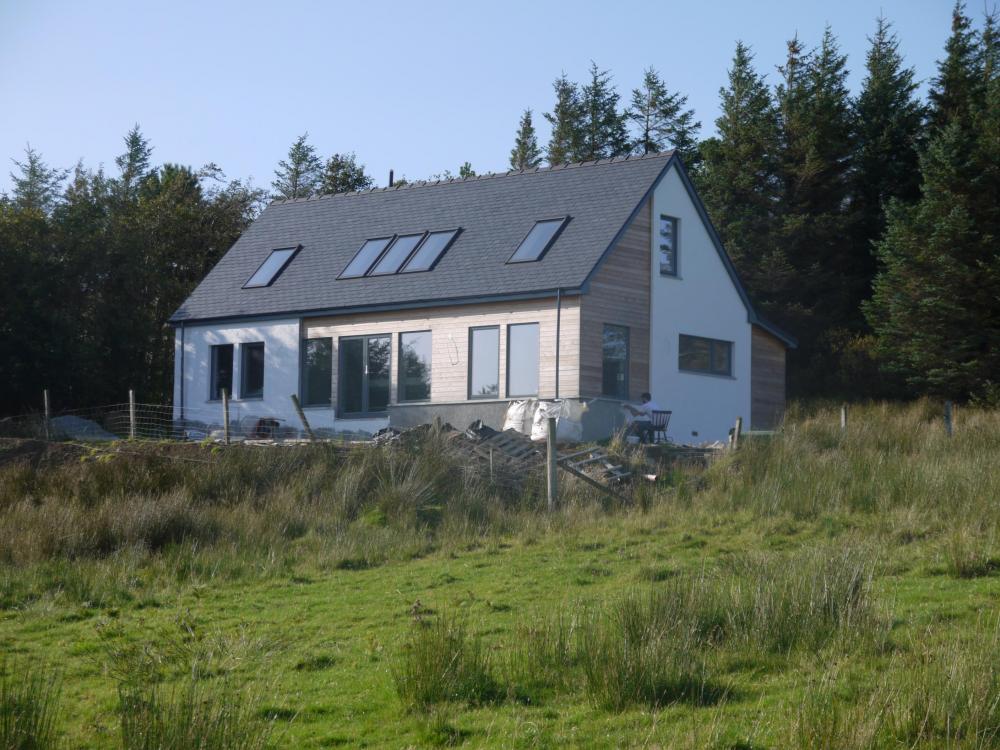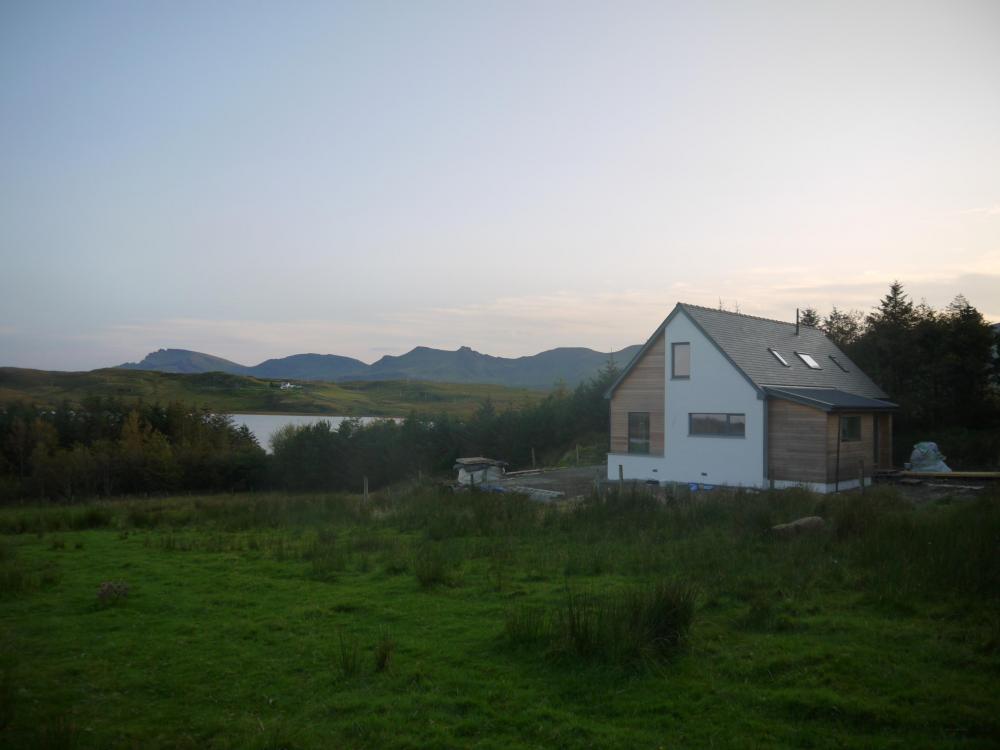 To finish off here is a shot of the Loch.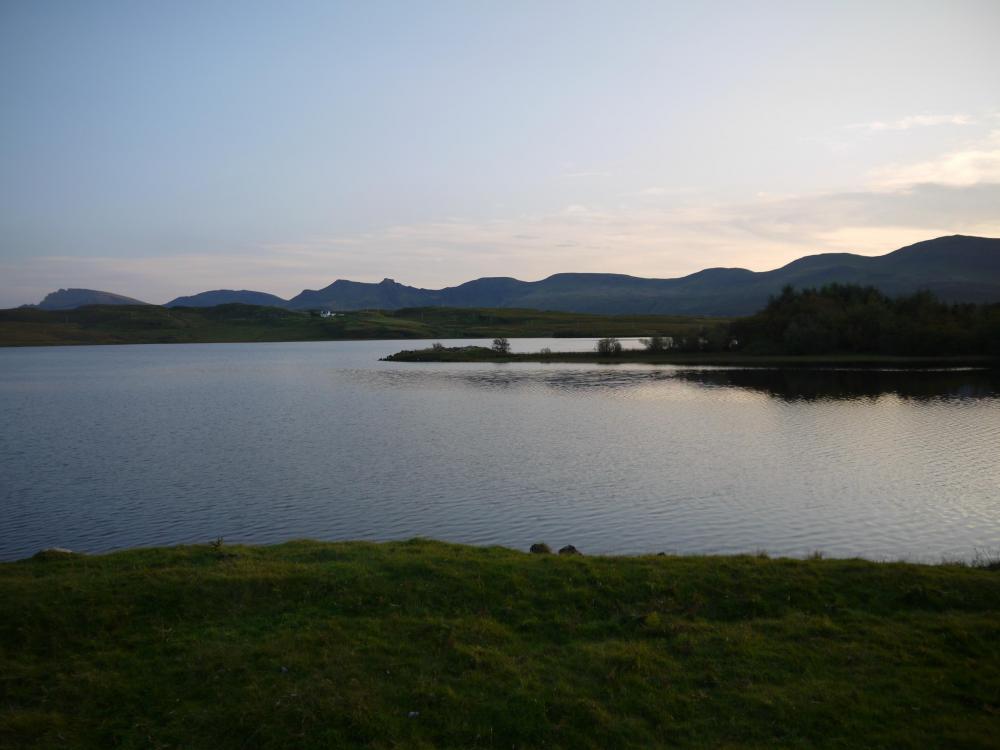 Next up, a few more partitions need to be created, taping/filling, installation of our treatment tank and adjusting the levels around the house.
9