Our blockwork started three weeks ago. This was always going to be weather dependent and it was mixed for the first two weeks in November but since then we have had a really good weather window where its been calm, sunny and not too cold which allowed the remaining work to be completed.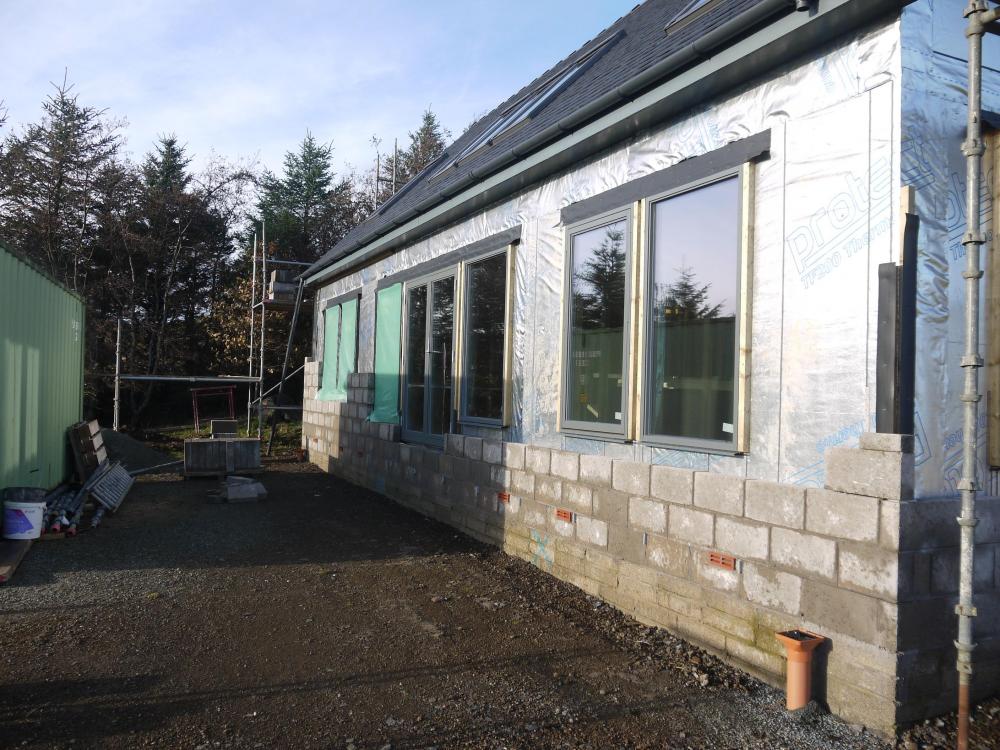 Our brickie was fitted a temporary gutter which could be taken off when required.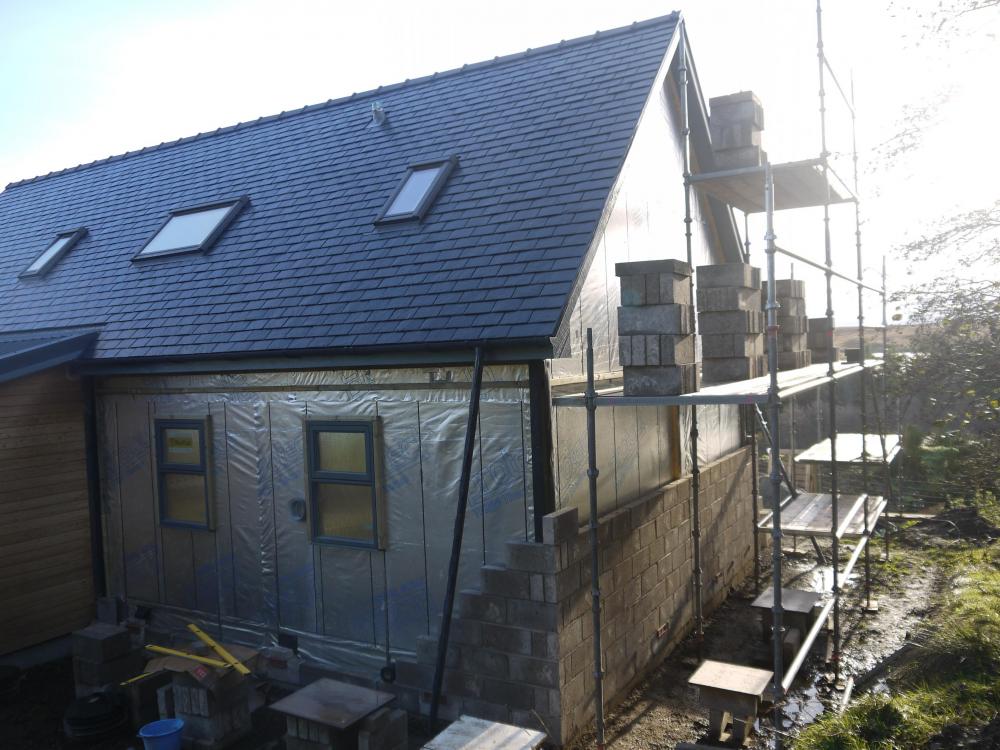 This gable end is where the prevailing wind comes down off the mountains, we have shelter belt here but its nice to know that we now have a solid concrete wall.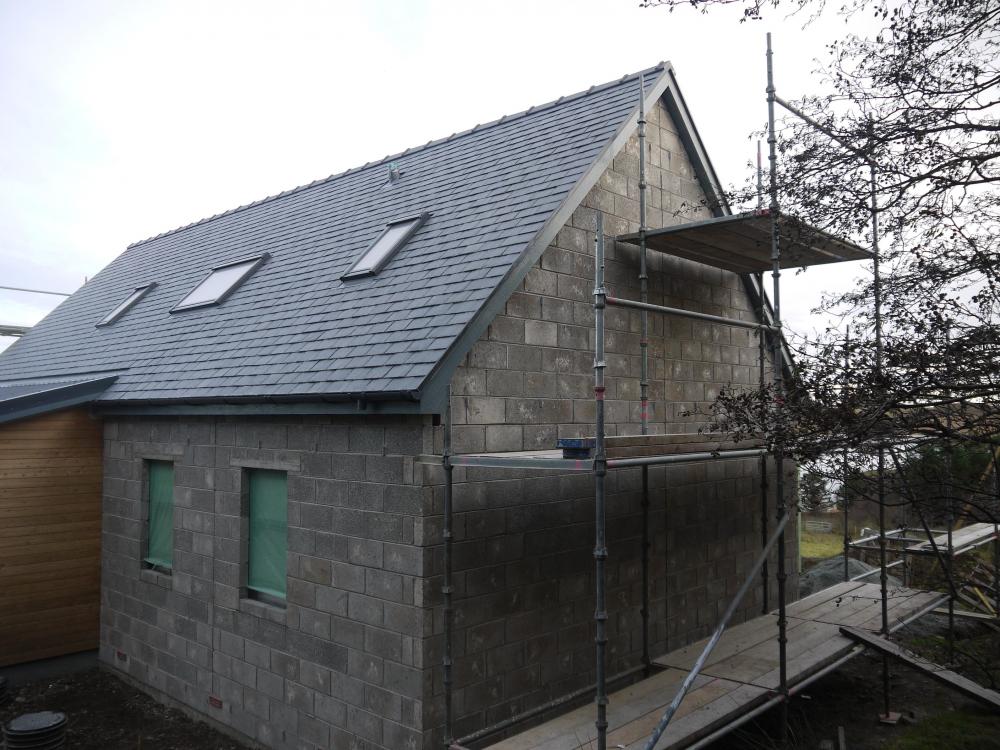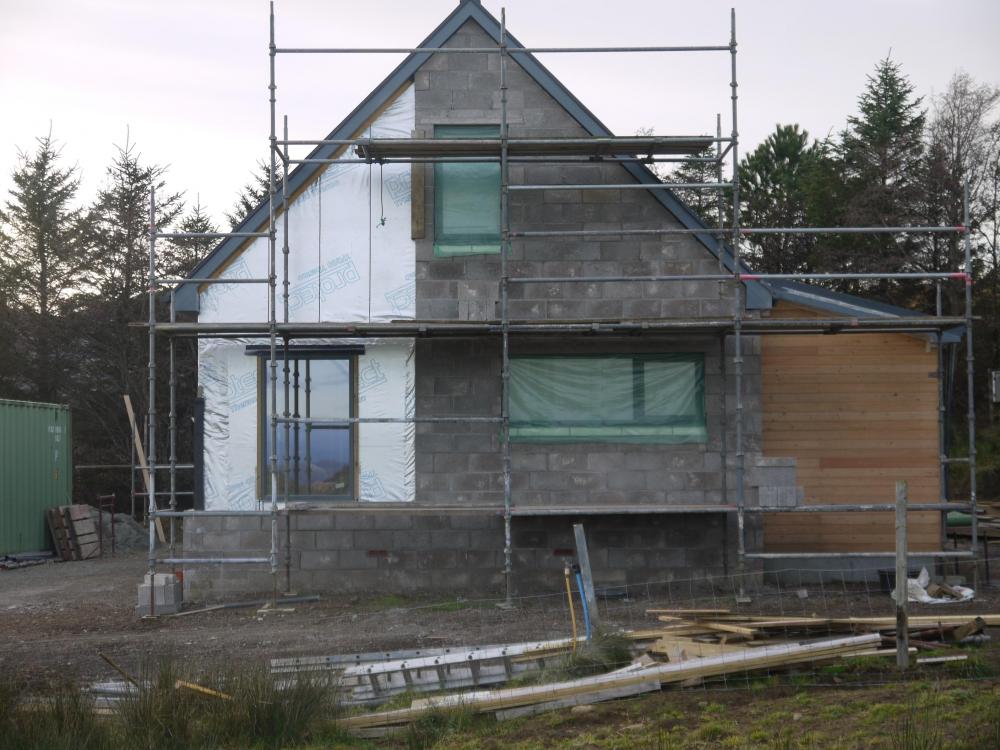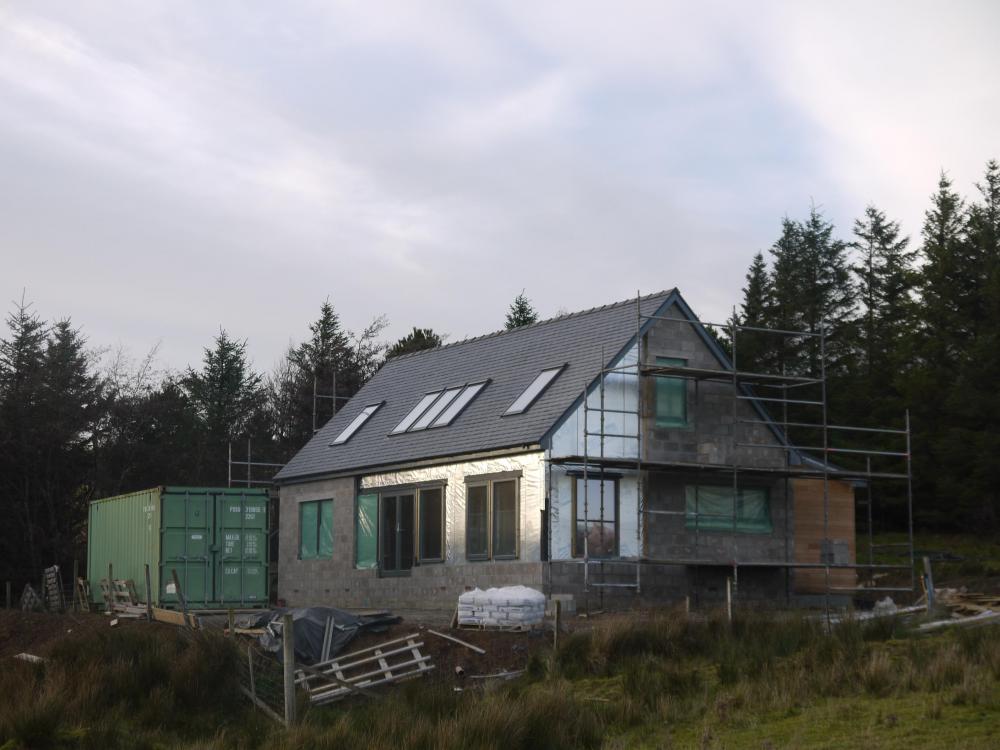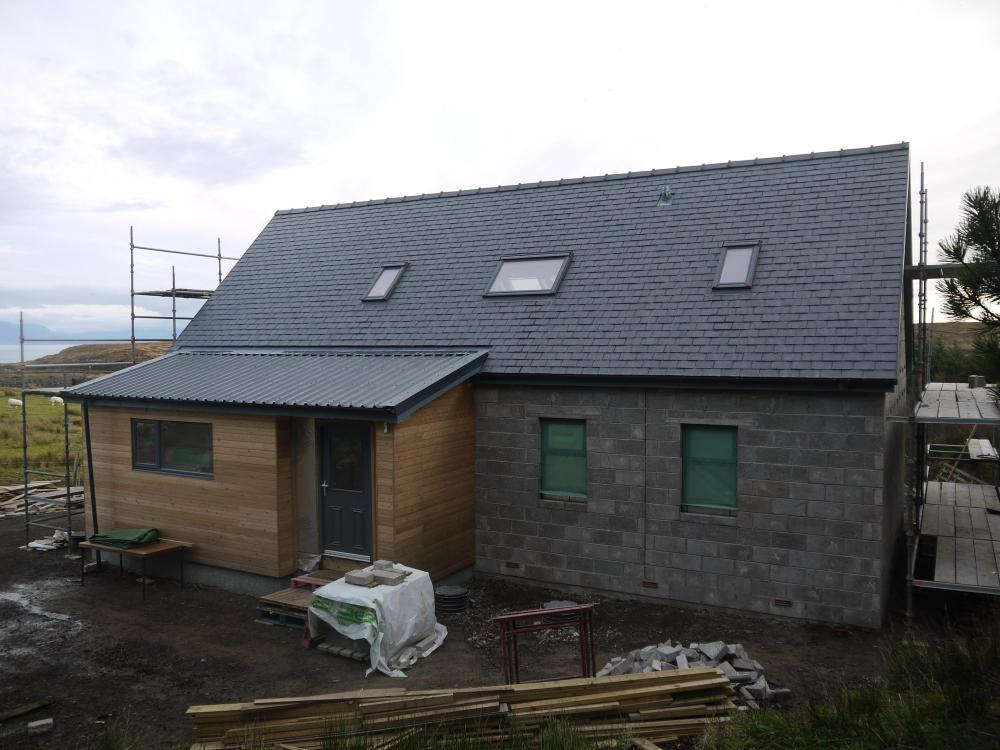 Next on the list is fitting the concrete windows cills which should be next week. The sections that don't have blockwork will be fitted with the remaining Siberian larch cladding in early December.
8