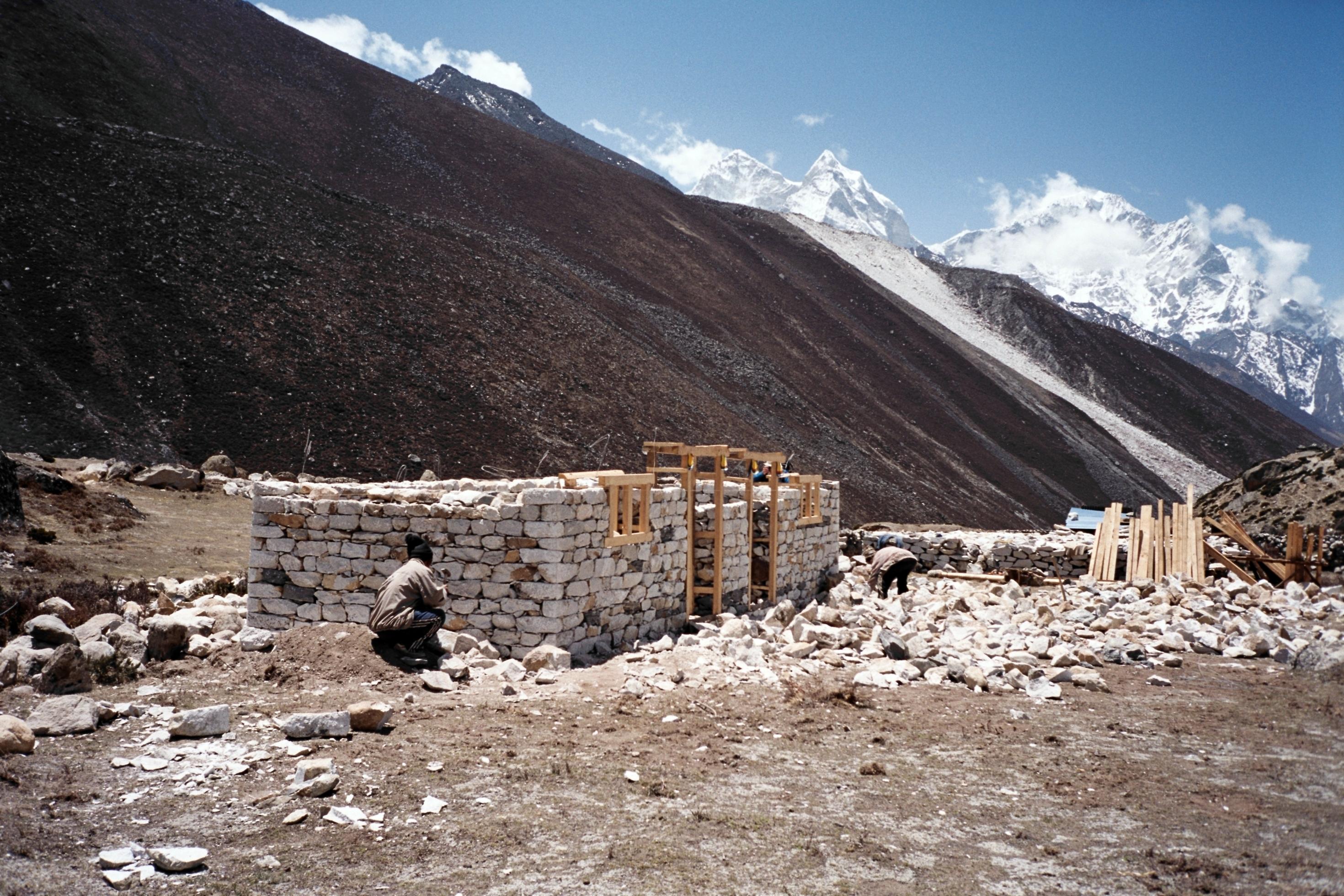 Content Count

123

Joined

Last visited
Community Reputation
38
Neutral
Recent Profile Visitors
The recent visitors block is disabled and is not being shown to other users.
Weebles commented on Weebles's blog entry in Yaffles

Was going to use it as a cold frame for the veg patch but it is a non opening window so won't work. Triple glazed might be overkill for a shed but it's going on the market place......

Weebles posted a blog entry in Yaffles

So going on holiday in the middle of your build is not ideal. Best laid plans and all that. Holiday booked a year previously. With extended family so couldn't avoid it. House build delayed by lots of things. Resulting in our holiday being slap bang in the middle of the timber frame construction. Reluctantly we left for northern France, asking the build team at MBC to send photos. They didn't. [But a friend did, so we knew it was all going up] The problem is that we didn't see how much of the frame went up so had a lot of questions on our return. First day back and we spotted this. Actually this is a photo from the second day but we didn't spot the problem until the internal walls were up. The window isn't in the centre. This is our stair well which will have stairs that go up, along and back. It took me about 3 seconds to notice it once we got home from holiday and about 3 seconds to realise that OH wouldn't be able to stand it with the window off centre. Completely our fault. Should have spotted it on the MBC drawings about 6 months earlier. The MBC crew were great. We all set about solving the problem. Moving the opening was the obvious one but not easy due to a structural vertical support being to the left of the opening. You can see what we did in the next photo. Sadly, it wasn't possible to change our window order (already in manufacture) so we ended up ordering a new window....... Anyone need a window?

Weebles posted a blog entry in Yaffles

Using a timber frame company (such as MBC) made the frame erection stage of self building quite satisfying. It only took two weeks to build something that truly looked like a real house. We did spend more than 7 months in dialogue with MBC over all the little details. And still we made some quite clanging errors. More of that in my next post. It was glorious weather back in July. [How I wish we weren't in rainy autumn now - we are still not watertight......] Anyway, the first week passed by in a blur of unloading lorries and the ground floor going up. And then we went on holiday......

The space is about 1600mm but we have chosen a double basin unit that is only 1250mm so the towel rail etc can be on either side. There is space in a behind the wall void for all the pipework /waste. If gubbins means toiletries and the like, the basin is the inset bit so there is room round the outside for that. We did look at a large 1500mm double unit with huge basins but lack of space for gubbins was the main concern. @joe90 Wish we could fit 1200mm plus 300mm in but it won't give her any room to get into her shower. Can get a 1000mm screen in but could def extend to the full 1200mm with a flipper panel (but def adds cost....) Thanks @PeterW. Hadn't thought of that. We'll probably want to get them upstairs using our straight temporary stairs, before we fit the permanent ones that will turn half way.

OK, that makes sense - fit to the structure. Thanks for the link. I found a more up to date download that has the exact door we want on it. https://www.thegaragedoorcentre.co.uk/userfiles/downloads/hormann_technical_sectional_2017_tgdc_25241.pdf The external finishes are 25mm batten and 25mm render. I was planning on using these in the reveal as well so I guess they just butt up against the tracks of the door when its fitted. That way the plasterboard won't touch the render..... I think all this means we can put some sheets of OSB up to secure the garage without worrying about boarding it out inside before the render people arrive on site. Saves a job today. Thank you. 🙂

Have you then finished the interior wall up to the tracks? (in our case, at least boarding out) Pics please if you have any.

Sectional, on tracks. Should look like the one in their glossy brochure.

It's a minefield of choice. Advice please. Looking to insulate MBC timber frame internal stud walls before plasterboarding and trying to get ahead of myself with ordering stuff in. Rockwool seems like a popular choice but there are lots of versions. Any preferences out there? (the comparison function on the Rockwool website is playing up) Stud walls have a 90mm void. I read on here in another thread about not compressing acoustic products. Would a 75mm thick product do the job?

We are going to have a Hormann garage door fitted to the inside. We are just trying to secure our garage space for storage over the winter ( door fitting next year) but our render company is going to render it in a few weeks time. So we are thinking about the internals where the tracks of he door will go. what do the tracks fit to? The finished surface or a ply layer before service battens and final boarding? Or something else? (garage will not be used as a garage for cars so we will board it out properly and may even plaster it). current make up is in the photo

Weebles posted a blog entry in Yaffles

MBC arrived on site, laid Type 1 and soil pipes pretty quickly and 50mm sand blinding and then set to constructing the EPS raft that is now our slab. Its been said many times on this site, but I will say it again. These guys work hard. They arrived before 7am each day and left at 6pm or later each night. They hardly stopped. And after a week it was assembled. Ready for concrete.

Weebles posted a blog entry in Yaffles

The SE suggested digging 900mm deep because the soil survey said we had clay. And we have trees. I used the NHBC foundation depth calculator and did alot of reading around foundation digs. Overthinking it all, alot. BC said to dig to 700mm and see what was there. Guess what? No clay (well, only a tiny patch amongst loads of gravel). So the SE suggested a new depth of 200mm. But we are already at 700mm I said. No problem he said. Fill it back in, with crushed concrete and then Type 1 on top. So £5K for muck away and another £7K to fill the hole we didn't need to dig. Did I mention our contingency was gone? But we have extra secure foundations. BC happy. And we have moved on. A photo blog seems like the simplest way to show what has happened. So here we are digging it out. We even shovelled a bit by hand late one night. We laid some ducts. Thanks @JSHarris for swift assistance on getting those in properly. For about 10 days we got up at 6am, worked on site for 2 hours, went to work, got home, worked on site til 11pm or later. Couldn't have MBC turn up without it being ready. Then we put the crushed concrete and Type 1 back in the hole and compacted it to level. Just in time. MBC arrived the following morning. Its now 4th July.

Weebles posted a blog entry in Yaffles

From this To this The demolition guys worked alarmingly slowly. They didn't bring any machinery in until late on when the slab needed to be dug up. Unbelievably they were loading the skips by hand, brick by brick, concrete lump by lump. Anyway, we ended up a bit behind schedule due to them taking 3 weeks longer than planned. If we were ever going to do this again, which we are not, we would know better. I would drive a digger into my flat pack bungalow myself.

Weebles posted a blog entry in Yaffles

So, as I am backdating this blog by 6 months I need to catch up quickly. I covered alot of our demolition in other posts due to the asbestos issues. The bungalow was encased in plastic sheeting and over the course of three weeks amosite asbestos was removed from the soffits, chrysotile asbestos from the roof tile edging and from inside every internal wall. We left this job to the professionals and were pleased to do so. It whacked up the cost of our demolition by about £20K in the end and the contingency was dipped into straight away but best off done properly.

Weebles posted a blog entry in Yaffles

Back in March our new home arrived. Manoeuvring it into place took more time than we possibly imagined. And we looked at our snow covered new home from the relative warmth of our 1960s flat pack bungalow and wondered if it was too late to turn back. Thanks to fellow buildhubbers we got it safely hooked up to gas. Thanks to You Tube we got it levelled. Thanks to him indoors it got all plumbed in to mains drainage. We moved in in mid April.

The photo was just to show a sample of what the studs look like. This just happens to be the junction of two rooms which are back to back and 2 cupboards on the near side. So at this particular junction I guess we prioritise the rooms and then we can sort out the cupboards afterwards. Most of the other studs don't have this issue. I probably picked a bad photo. What depth OSB? Plumbers saying OSB not so great to fix to, need to use a decent ply if we want to screw into it securely? Got a load of OSB on site - was going to use that behind areas of boxing out as they won't ever see the light of day again.