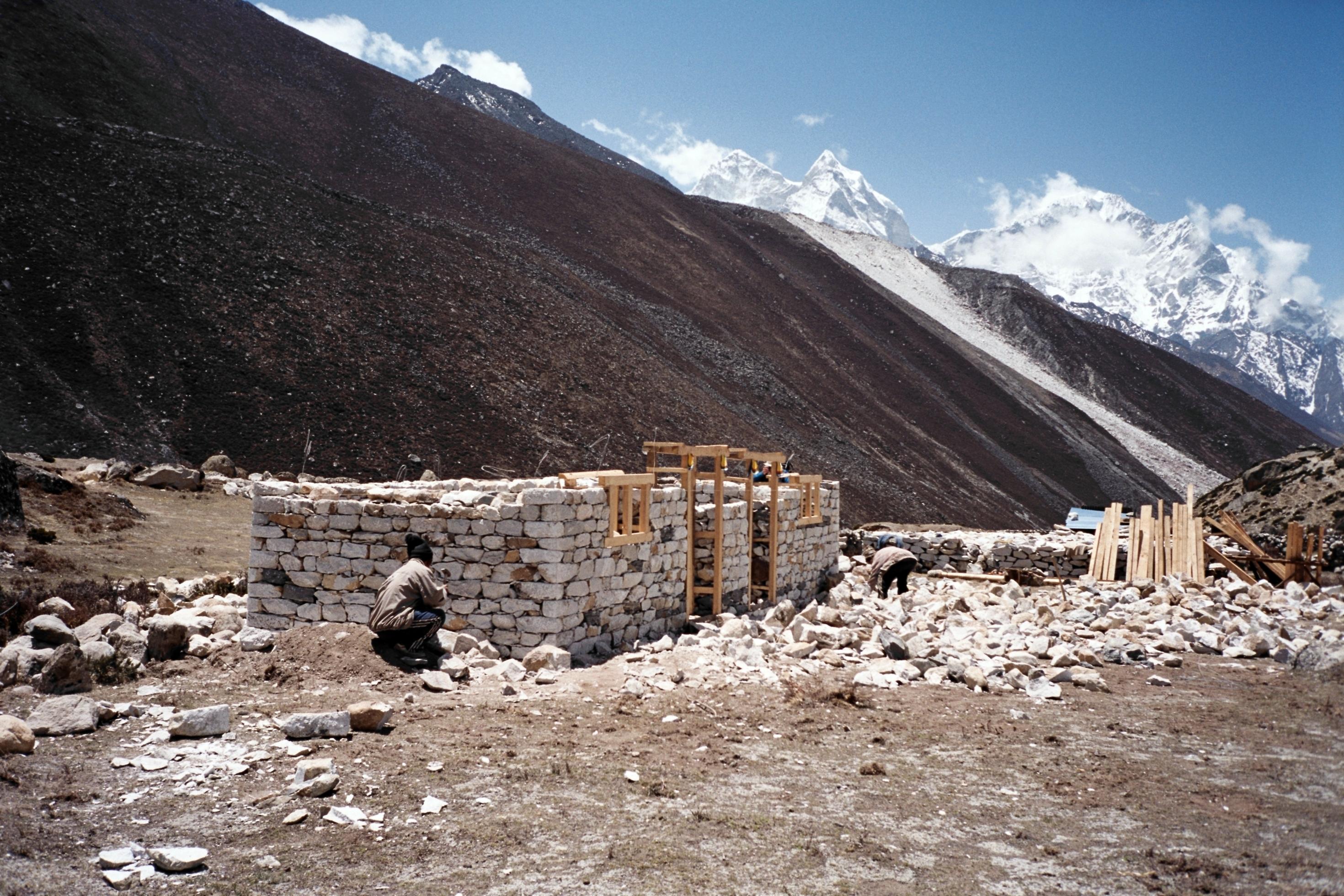 Content Count

203

Joined

Last visited

Days Won

1
Community Reputation
86
Good
Recent Profile Visitors
The recent visitors block is disabled and is not being shown to other users.
Stress disappears with time! I am already starting to forget.....

Hi, it is just finished. Am going to blog post on it properly. We are pleased with the eventual outcome but it has been a very expensive and stressful journey. It is difficult for us to recommend the company we used (who were recommended by SAS) because their quality of work has been so variable. Their project management has been almost non existent. So big lessons for us. Still under scaffolding but here is the finished effect. Will detail some of the issues in the blog.....(which hopefully i'll have time to update whilst off work next week)

Hi, there are a few of us in Oxfordshire on this forum. We are in Henley and about half way through our build. We employed a man with a digger for our Groundworks and he did what we asked. Prob cheaper than using a Groundworks company. Steep learning curve for us but good to get going. Soil survey essential but we had less clay than they said so dug too deep, mucked away a load of stuff and then had to bring crushed concrete in and roll / vibrate it. But no piling needed thankfully. Overkill foundations are the result. And 12k of contingency gone. Taking your time is good advice from @Ferdinand ecology building society has been a good option for us. we can recommend a super electrician (Didcot based so practically next door to you)

Not a problem. Just in time to pack the last few walls! Saves £100 at least. Thank you. Looks fantastic. 😀

Sadly your tip about "burying" the plasterboard in the walls was not soon enough. Just paid £100 for a 1 tonne bag to be taken off site. However, the rest of the offcuts will be dumped in the walls. Too tip. Thanks. And your place looks great. on the Karndean, what is the floor build up in mm on the ground floor slab?

+1 for The Ecology Building Society. Their rate was slightly higher but the upfront costs for Buildstore were a lot higher. I worked it out over the 2 years (lock in period for Ecology) and it was pretty even so went with Ecology due to feedback from others. Easy to draw down cash whenever we need. Buildstore had fairly rigid stage payments in our quote. Their surveyor wanted a budget and didn't believe mine (spreadsheet based) and insisted on a professional assessment. I went with Estimators Online for £180 for them to come within £10k of my budget.....got the mortgage approved within 1 day of sending that in though. TBH, I don't think the surveyor thought we could build a house - he could yet be right 😉

We are incorporating a larder on the north side of our house. It is insulated (less than the external walls of the house though) and connected to the house with a proper external door. I have vented it top and bottom. There are no windows. It never sees the sun as it is under trees too. The concrete slab was separated from the concrete slab of the house. No UFH in it. It is definitely colder than the rest of the house. But as we are only mid way through our build I can't say how it is performing. I will post more on it when we are moved in (hopefully this year at some point). Current plan is to ply the walls before PB and plaster so we have as many shelving options as we want. I am optimistic for it staying cool but need to see how it goes.

We are also using 15mm PB on all ceilings. Hope it helps. And we will stuff any spare Rockwool into those metal web joists.

I did wonder about the joists. And TBH the space above the walls between rooms that sits below the ceiling insulation. We are putting it everywhere we can so hope the sound is deadened, as you say. Finished the walls this weekend. I am fed up of Rockwool now. Still got to finish the ceiling......

Out of interest, what widths are everyone's treads and are you happy with the width? Just debating tread width vs gap between stair runs.....

Looks like our weekend job is building a half landing (before the plasterboarders cover everything - due next week). Is that a sensible order to do things? Or leave a hole in the pb and fix after plastering?? What size coach bolts please? Ours is also between two walls. Need also to get some joist hangers...... Thanks @joe90 for the photos - looks good and we are looking to do exactly the same as you and @ProDave have done. Looks like MBC have left a handy fixing place for one of the 6x2s. This is evidently deliberate though we need to check the height. We just didn't spot it sooner. Duh. Will also check out Jeldwen. Thanks everyone.

Makes sense. What did you do about the vertical supports and fixing the half landing to the wall?

We are trying to order a staircase and it's proving harder than I thought as it has a half landing. Stairbox say they won't provide a half landing. Did you build your own? Or something else? Any tips on making our own half landing please? Ours needs to be about 2.1m across, maybe 1m wide.... how many supports for the rectangular box? Am I biting off too much here?

We are cutting Rockwool on site. It isn't compressible enough to squeeze 600 into 560. Easy to cut though but takes time. The offcuts all find a home though...... And our stud walls are all slightly different size gaps - some 570, some 550 and some much smaller. It's like a big jigsaw and is taking weeks.......

Move the electricity supply to a permanent kiosk outside the current and future home. Somewhere near where the supply comes in on the boundary. Fit external power points to the kiosk. You will need electricity for all the work you will be doing and a permanent supply can be routed from the kiosk to the house eventually. Locate the water supply at the edge of the plot. Sounds easy. Took us months to find ours..... you will need to be able to isolate it at the boundary when you demolish. Licate where the current rent house drains to mains drainage. You will need to block it up when demolishing to stop debris heading to mains drains. Do do as much site clearance as you can. Cut back stuff. Put up fencing if needed. Have fun!