Entry posted by Simon R ·
321 views
After a slightly odd but pleasant summer on our narrow boat we returned to site at the beginning of the month to resume work.
We started with a simple job, putting our doors. We had done one last spring and had four more to do. It's a simple and rewarding job, the Horman doors have a very solid feel to them.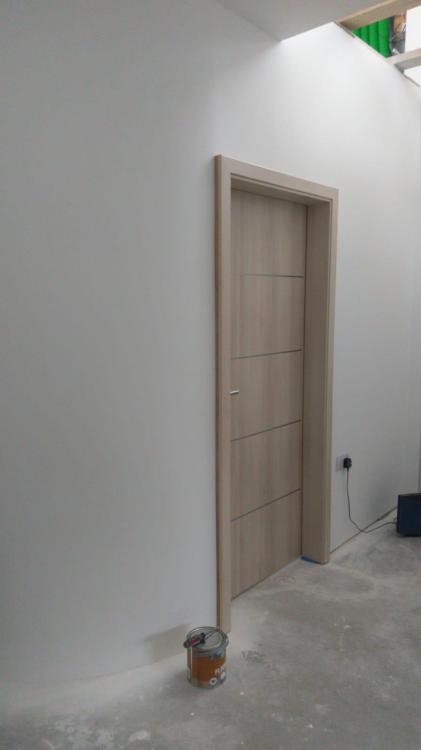 Next on our work list was completing the window reveals, a task we had started back in May and had completed two windows. While we were still fresh we had decided we would tackle the reveal on the staircase window, a job we have been dreading. This is a BIG window with the top over 8m from the floor and a frame height of 5.3m combined with awkward access. After a bit of head scratching and a lot of measuring we decided to make the frame in a single piece on the first floor and manoeuvrer it into place through the stair void. To further complicate the frame the reveal was a taper on both verticals due to an error when bracing the ICF wall which meant one wall was 100mm out of line at roof level. The ply reveals are an exacting job and would not look good it they don't make very good fit with the window. After some experimentation cutting the long tapered sections we bought a track saw, a couple of hundred, but worth every penny. Without it a difficult job would have been a nightmare. With the frame cut and assembled it was time to move it into place. Fortunately the measurements were OK and the window just cleared the purlin allow it to be rotated into place. With a bit of huffing/puffing and knee tremors due to the working height, the window reveal positioned and screwed into place.
With the most difficult window done we started work on the remaining nine window reveals. They are now done and it's transformed the look of the windows. Not all went smoothly, some of the other windows were also out of line, again due to bracing errors during the pours. This meant the reveal boards needed to be cut with fine tapers, more work for the track saw.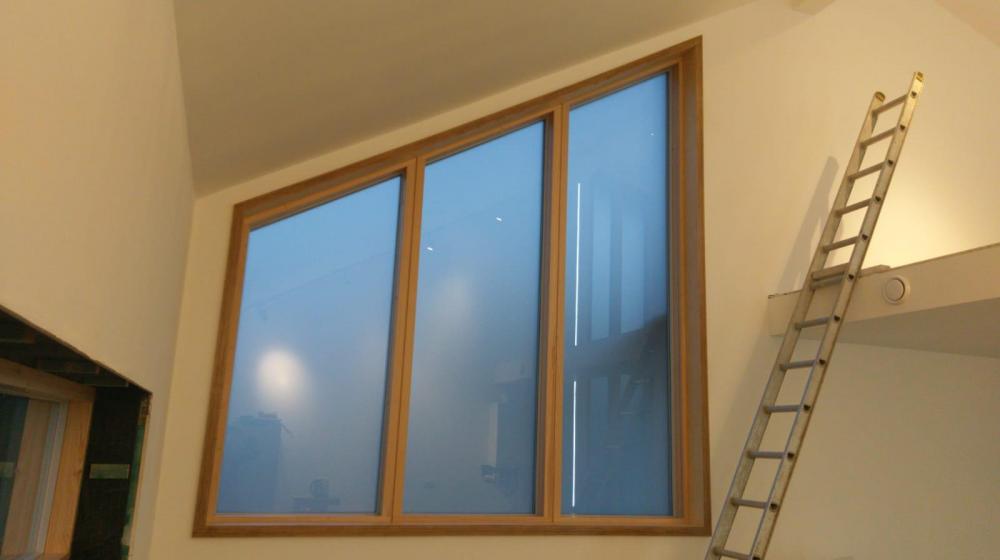 One point it bought home is that errors early in the build add significant work. If we were going to do another build we would definitely get the builder to allow more preparation time for the pours. Recovering from poor preparation has cost us several of weeks remedial work.
The floor was next to allow us to get on with some of the 'clean' tasks. Again this transformed the look of the rooms…..it does look like we'll be pretty much finished by February next year.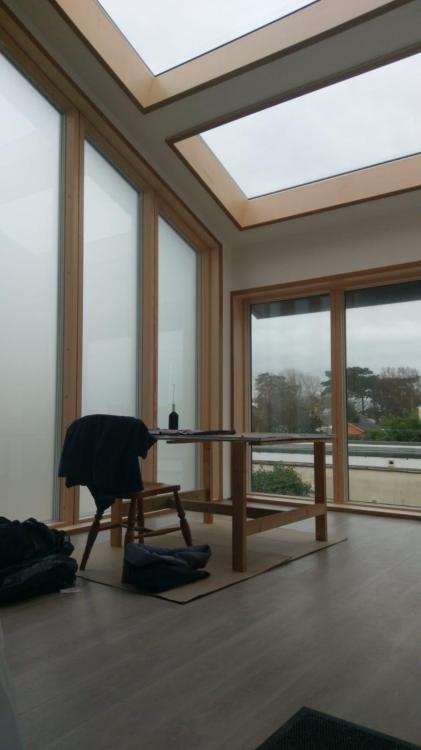 Before we stopped work we had ordered most of the bathroom furniture and fixtures but not the kitchen. The design had been sorted out regarding appliance placing etc but not the cabinet style or colour. This is not an area of comfort for me and I'm only to happy to leave it to the boss. However kitchens are an area where pricing discussions tend to open with what's your budget. It does not take much research to find out that kitchen prices can be plain bonkers. Our working method is get three quotes and if they are within 20% of each other that's what it costs. With kitchens its multipliers rather than percentage, yes, they are different qualities but all essentially the same materials. We ended up getting quotes from a local bespoke kitchen supplier (high end), one from Howdens (mid range) and finally from Discount Kitchens. DIY kitchens have come in for quite a lot of praise in the Buildhub but we had to discount them. Our design used contrast between the carcase and doors, our carcases are a light wood finish, not an option provided by DIY kitchens. In all probability any of the three options would have worked for us. In the end we opted for Howdens, their design was the best and they could deliver before Christmas. More pricey than Discount Kitchens but within our budget at 8k. More on the kitchen next month.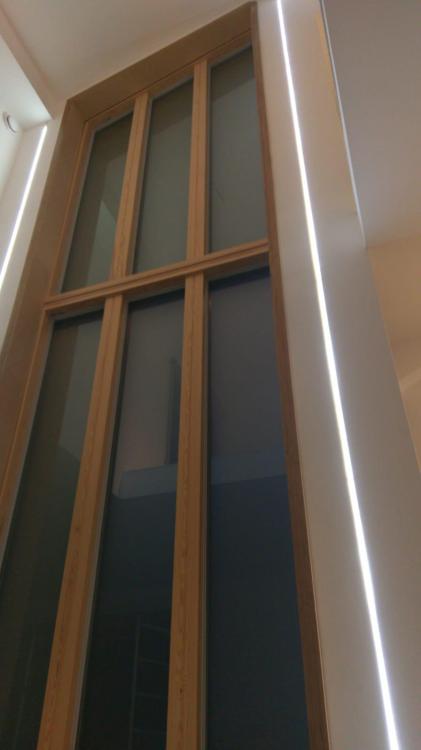 4