Planning and Design Process - take your time!

Entry posted by Conor ·
482 views
Having never thought we'd be in the position of designing a house from scratch, we were overwhelmed by the prospect. Through a work colleague of my partner, we got in touch with an architectural technologist that specialises in passive houses and low energy homes. His style is quite simple and very much what we were after.
We met up, got on very well, and spent the next 9 months designing our future home.
We went through 12 drafts before we were happy. To say we're indecisive is an understatement! We had a few design challenges, namely being in a prominent conservation area, and working with a sloping site.
Another factor was a relatively large size of the site, and the fact that the road is dominated by large detached houses (tho we are in a short row of Victorian semis and bungalows). This basically meant we'd have to build a 4 bed house over 200m² and with a garage in order to make any economic sense for resale. Anything smaller would likely not get us much of a margin. Coming from a 100m² semi, the idea of a 200m² house for two people was daunting!
We went through various ideas and drafts, all attempting to make most of the sloping site and southerly facing rear and large garden. 
Split level was played around with, as did building up to match the front ground levels. Very quickly we decided on a basement. Sounds like an expensive decision, and may well end up being. But because of the slope, we would either have to build 2m high rising walls, or dig down one more meter and get another floor. After some calculations, the latter one one. Mostly because of simplicity of construction, a single insulted raft foundation and single, simple thermal envelope. Due to the slope, we knew the water table was significantly below even the basement level, and only two walls would be "below grade".
Then, off to planning. A few surveys and back and forth with the historical monuments people... But no objections and no dramas. Yet... It still took a full year! Application went in Sept 2018, planning officer had completed all her work and was ready to write the final report in Jan/Deb 2019.... Ended up being July before this happened due to their own backlogs and to be honest, them cocking up and missing an external consultation relating to the river. So, end of August before we had planning granted! 
Construction wise, I was set on ICF from the start as made a lot of sense in terms of build speed and simplicity. We both really want a house that is always warm and needs minimal heating. I had never entertained building to Passive standard as pictured small, boxy houses with small windows. But our architect modelled the design and we came well within the parameters with our design. Would just need to use the thicker ICF blocks, triple glazing and mvhr were a given anyway.
Basement:
Not quite how it looks here, this layout is post-planning and not quite how it will be (bathroom is now beside utility, and there a door in to the plant room/store) For budget reasons, we will only be finishing the bedroom and bathroom, the rest will generally be unfinished and open. I have grand plans for a chilled store room, games room/ cinema etc... Phase 15 or so!
Ground floor:
A big sociable open plan area that made the most of the southerly aspect to the garden was always the priority for us. As you can see, this dominates the floor. A separate TV room or snug was also important. 
First floor:
You may be able to guess, but at the time of design, there were just two of us in the picture! Hence the massive master suite. Another important detail, we are intending on having a washer and dryer in the main bathroom, to save trips up and down stairs - my partner has minor mobility issues.
Now that we are three (in true self build style, having a baby seems to be compulsory), very little has changed, but the walk in wardrobe will likely be a nursery for the first year or two.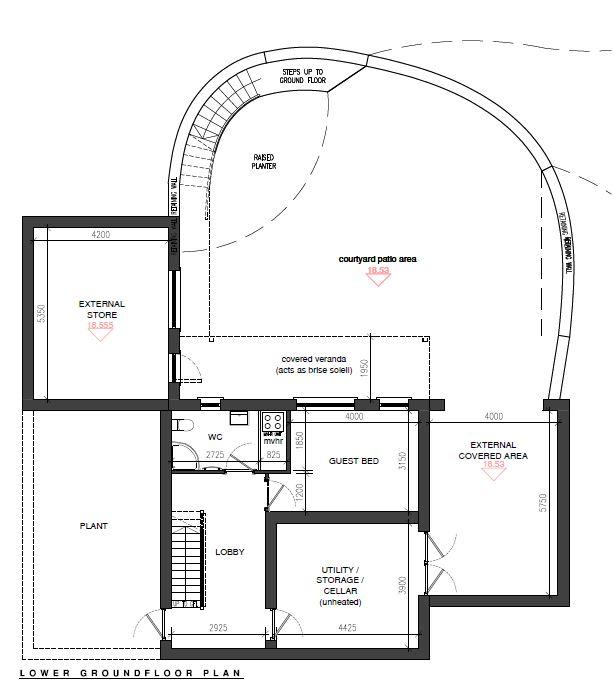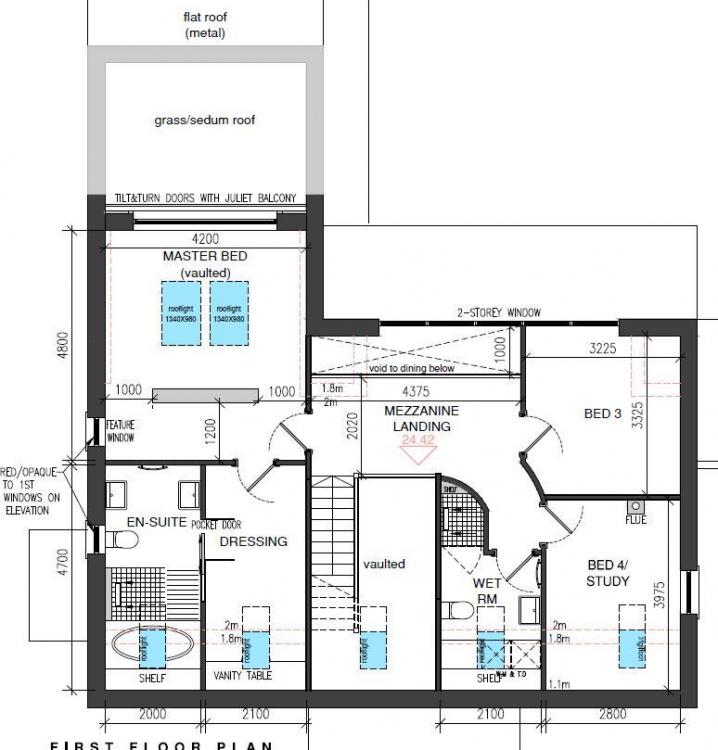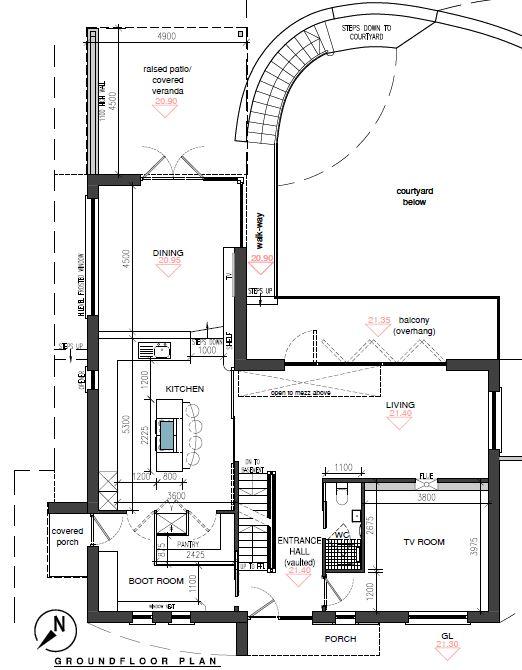 4