What are you doing with this?

One question my dad asked me on Saturday.
He only came up to get rid of a tree stump in the garden that's been there since Storm Doris blew down our Silver Birch. Job done, we thought whilst he had the digger he could tackle 7 other stumps in a large overgrown border near our drive.
He then asked the question he would now probably regret and was met with a response of "we will probably extend the drive at some point".
He looked at my like he did when I'd told him I'd failed my GCSEs and explained we were going to pay a builder to get rid of all the hardcore then buy it back in again at some point for hard standing and that we can save 'thousands of pounds'. So, dad realising what he had talked himself into dug out the area under strict permission not to damage the Christmas Tree because where would we hang our fairy lights otherwise and I was on social media advertising 20 tonne of topsoil and moving stumps. The neighbours must wondered what was happening with an endless supply of trailers, cars and even a JCB Fastrack.
The wheelbarrow clearly felt the impact of yesterday's hard work and pretty much sums up how we feel today too (another job dad sorted).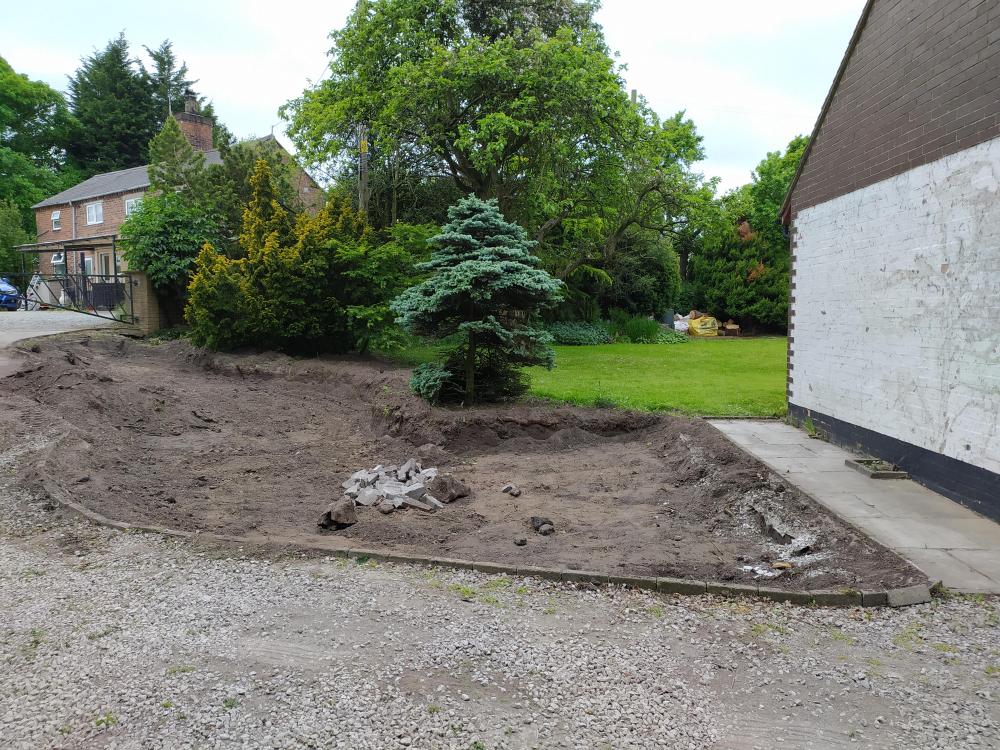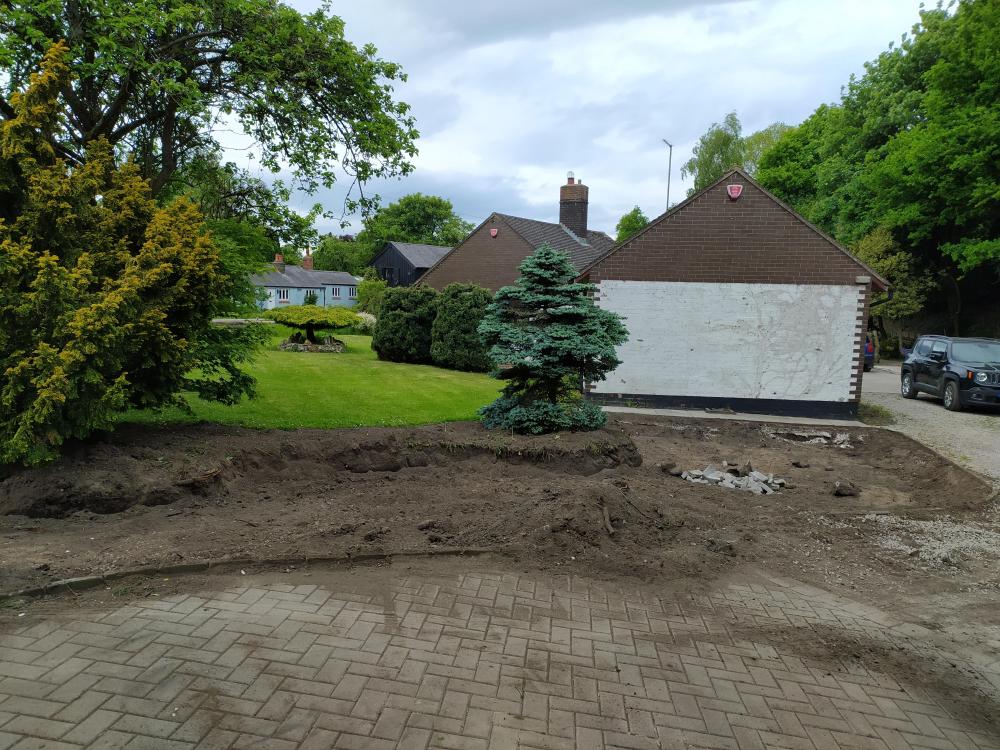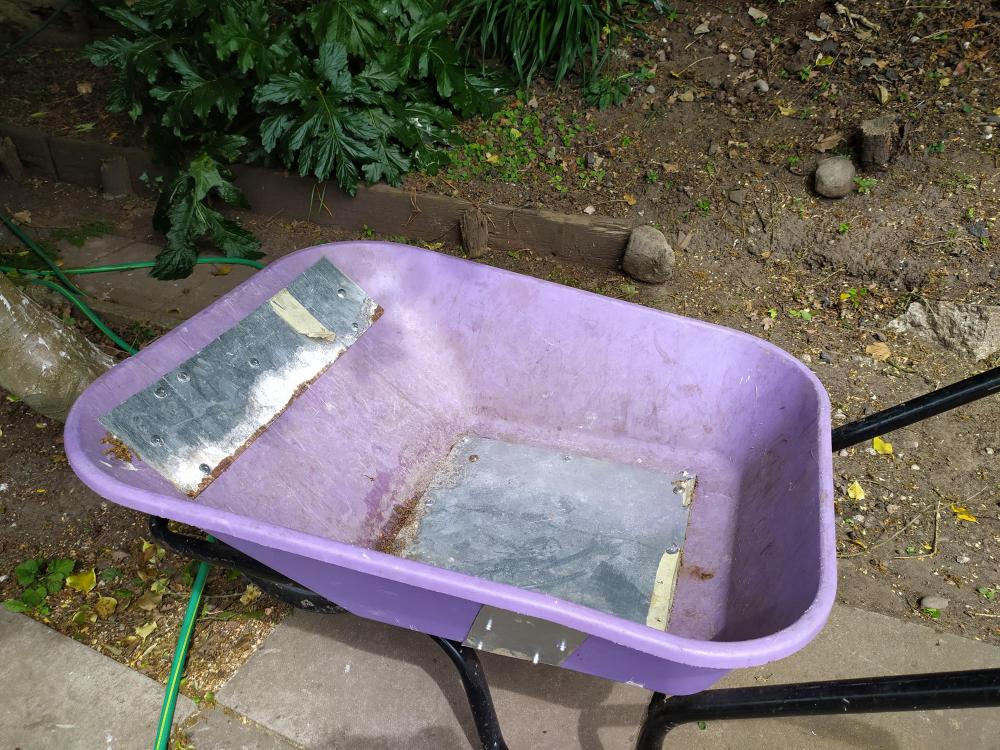 3