Entry posted by Adam2 ·
684 views
As our house is on a steep hill and limited space for materials etc up top, one of the first things after demolition is to build out the new driveway. This runs out across a slope and near some trees so the best option seemed to be screw piles. After much research and calculation (is it cheaper to manage the separate parts of this vs getting a contractor for the whole job) I went ahead this week. By having an excavator on-site with the ground workers (currently building garden walls etc) it saved hiring one in so total cost for the piles/ steel structure + the beam and block + the concrete top should come in about 60% of the quote received from a contractor for the whole job.
Piles were delivered on a pallet 5 piles at 2m long each + 2 x 2m extensions for each should they be needed + the excavator attachment with torque readout.
No dramas - all installed in half a day with each pile OK for a 375kN loading. Didn't need 5 of the pile extensions as hit the torque needed at 2.5 to 3.5m so that's some cash back 🙂
Next bit is tomorrow when I have the steel fabricator out to measure/design - all being well the frame should be in place in 2 weeks and a week later all ready to use.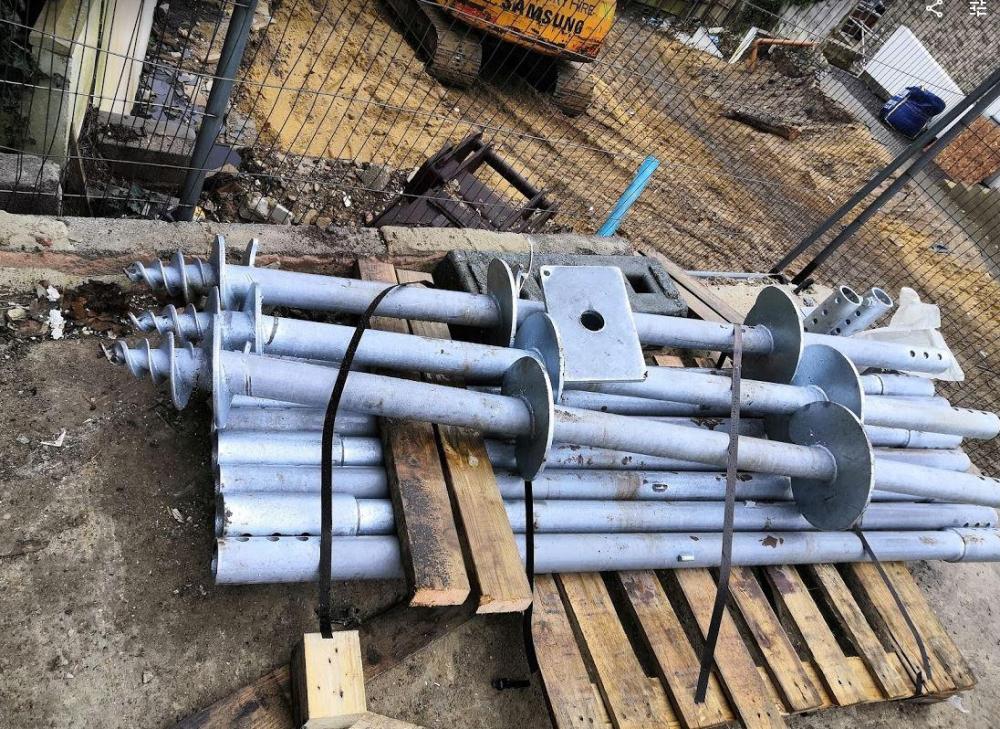 1