Accessible Ablutions 5 - 3d Printing
This post is a brief interlude in my "Accessible Ablutions" mini-project, and will be followed by one more post reporting the costing and sourcing detail of the project.
I found that I needed to hold a hinged shower screen firmly in place against a slopoing ceiling, and needed a custom part.
Through the good offices of Buildhub and @Temp, that was able to be done in a few days to the custom design required. This is a short description of the process, taken from the thread.
The Problem
I have repurposed the former hinged bath shower screen as the end screen of my walk in shower, as it is under the stairs. A side benefit was to be that the narrow 450mm entrance gap would you be opened a little wider for horizontally more extensive people, or putting a shower seat inside more comfortably etc.
Due to a need to reposition the shower closer to the stairs, there is now such a minimal gap that I need to fix the screen in place, rather than let it move. So I need a part with a 42 degree upper surface and a slot to fit over the top of the 6mm hinged screen, which I can then glue or silicone in place.
Pics and a diagram are below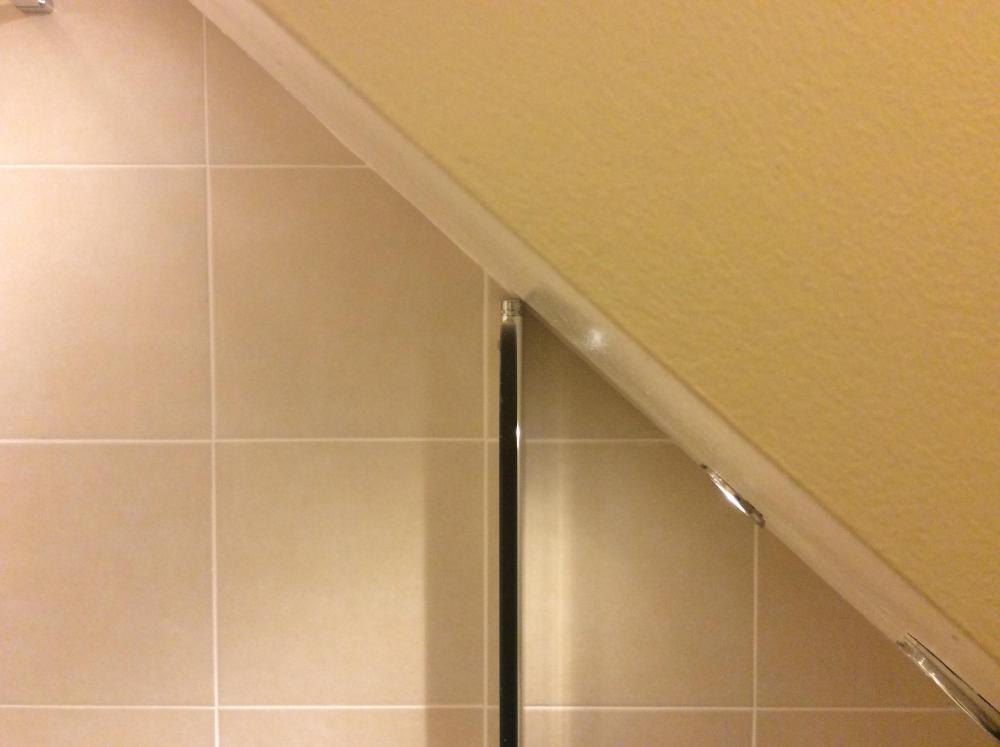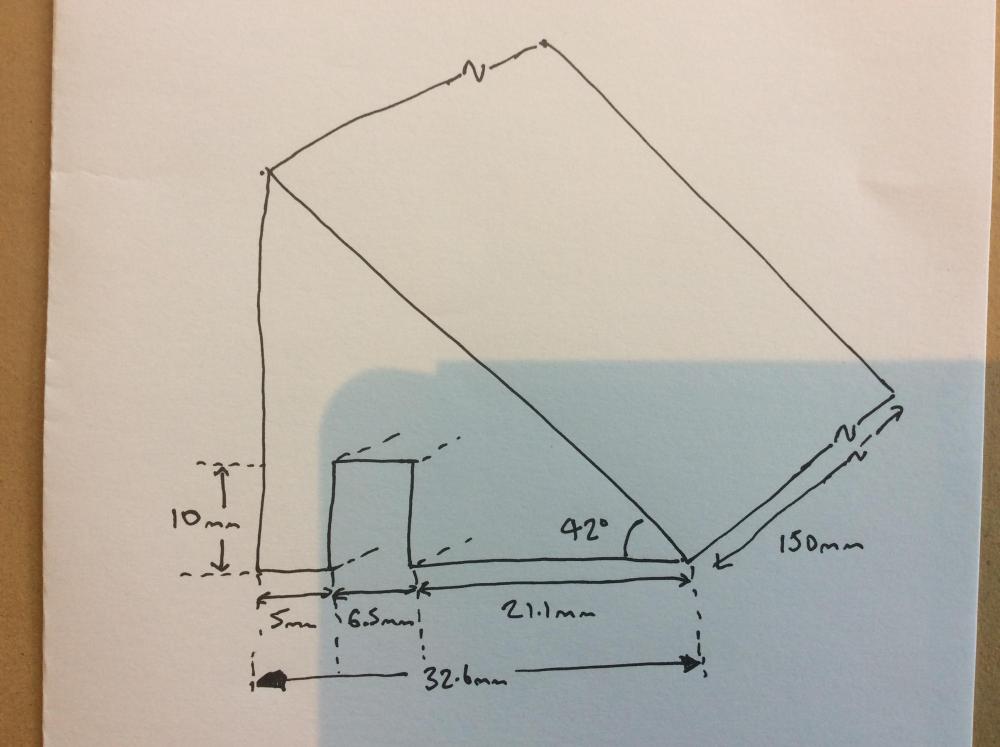 The Answer
We came up with a design incorporating a toblerone shaped 3d-printed "thing", which could be glued to the top of the glass screen, and glued and screwed to the ceiling.
After creating a "prototype", which was nearly but not quite right due to a measurement inaccuracy, it works beautifully.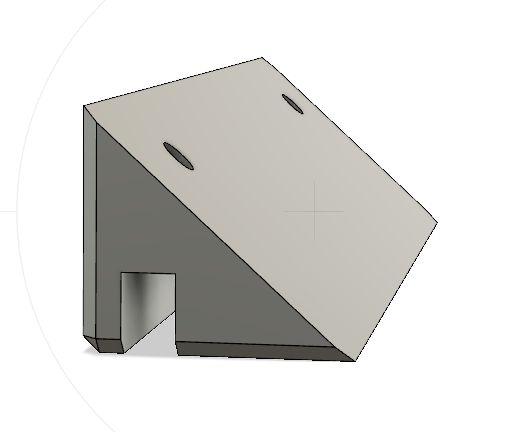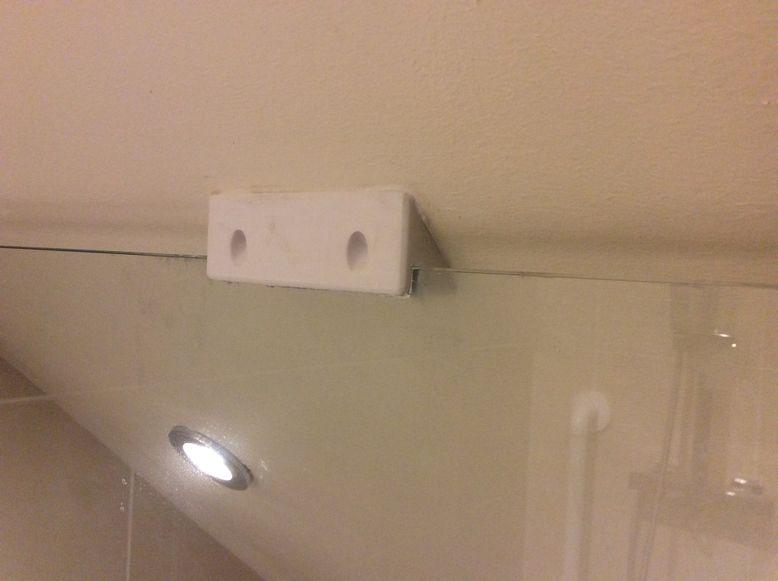 The full story is in this thread:
1