So, I just remembered that I actually had this blog. I'm killing time waiting for a phonecall, so, updates! Over a year later! Stuff has happened. Lots of stuff. Lots of money. Many tears. Some moments of "FFS, what?!", many moments of "HOW MUCH?" and "how the feck does this bloody shower fit together?" and a few, rare, beautiful moments of "woah, that looks awesome". 
The last entry ended on a lovely "woah" moment of the successful pouring of our beautiful concrete floor throughout the ground floor plan. It pissed down the next day, obviously. Then MBC went away, laden with cakes, pies and phone numbers of eligible single ladies from the area. 
A week later, they came back. My new job is a long commute away, and I had to work that day. On my way to the station (hideously early), I saw a truck drive past, laden with bits of house. "That's our house", I thought to myself, I just knew it. I text my husband to share the momentous culmination of our wonderful joint enterprise and was mercilessly mocked that it probably wasn't our house, as it was far too early. Ha! How I laughed when the driver called him approximately 10 minutes later to say he was stuck in the narrow road outside our site, couldn't turn the lorry sharp enough to get into the access point and was blocking every single  (extremely angry) person in our medieval town from getting to work. That was a brisk drive to site for him. There were many people in hi-viz, a lot of shouting and gesturing, a lot of sharp intakes of breath, a few calls to the police to track down owners of badly parked cars and a huge amount of car horn tooting. Oh, and a LOT of apologising. But, the truck made it into the site. Just.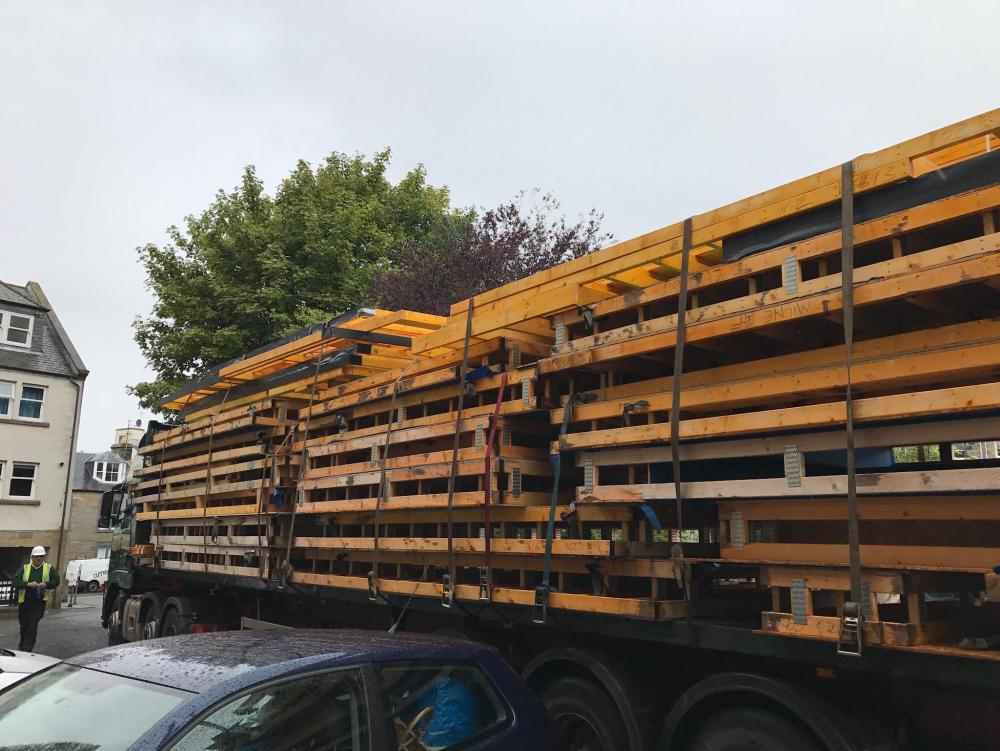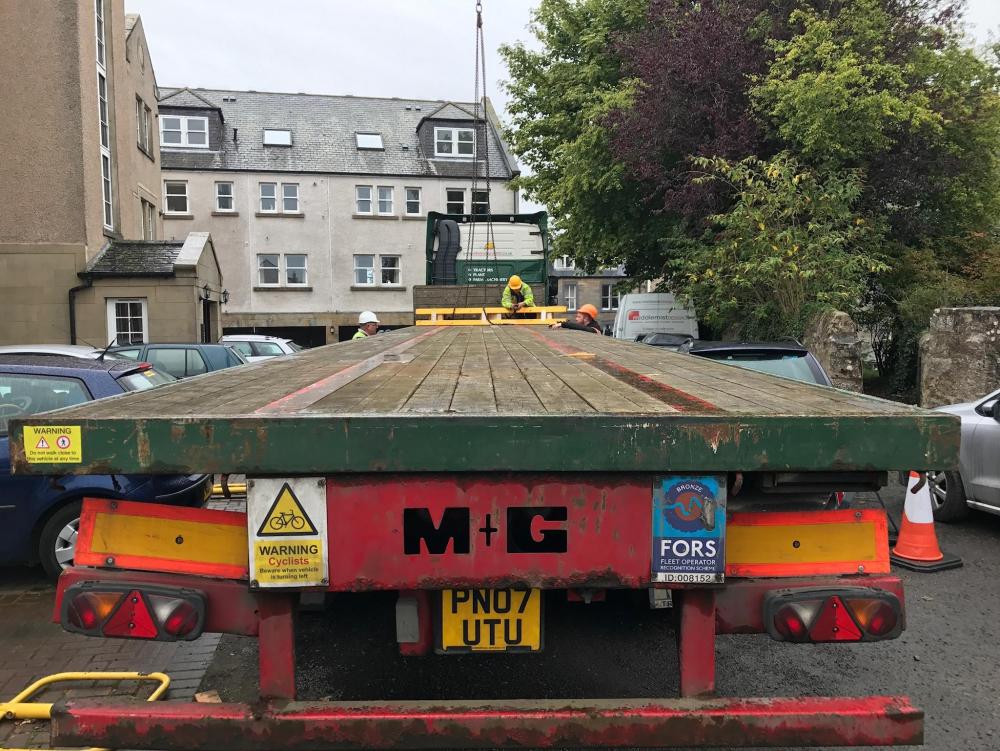 To the never-ending delight of my small son, there was also an absolutely ENORMOUS crane. I was later informed this in fact this is an embarrassingly tiny crane, the smallest one that you can possibly hire and really hardly worth the bother. I feel like the driver may have had some adequacy issues with his crane size.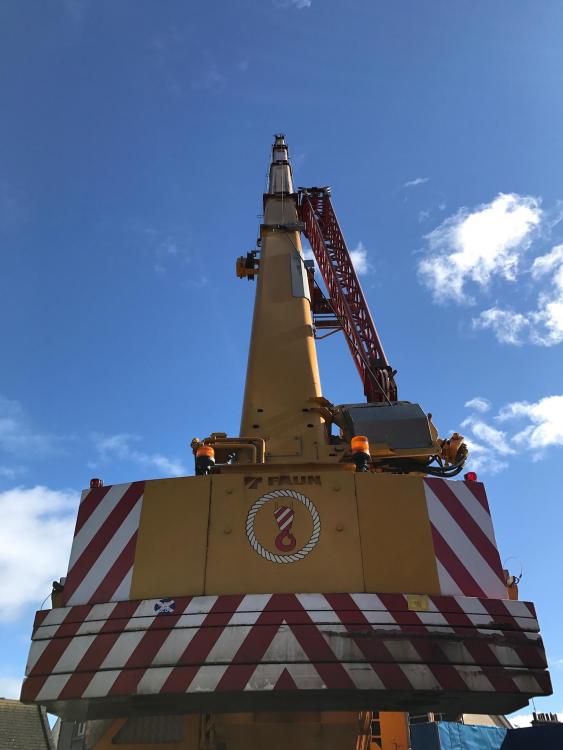 So, whilst I was in a meeting, they just wacked the house together. At lunchtime, I called for a catchup FaceTime and the ground floor was pretty much finished! I mean, WHAT? The speed was insane. By the time I got to site later that evening (about 7.30pm), all the ground floor panels and internal partitions were in. My husband and I just walked around rooms, giggling insanely to ourselves at the ridiculousness of the whole thing.
The next day, second storey on. Unbelievable. By the end of the week (in fact, I don't even think it was  full week) the whole frame was up. We were a little shellshocked, to be honest. There was a lot of head scratching about how to run the falls on the roof. This had been discussed and obviously designed in, but our roofer had some input whilst MBC were on site. They were very good and spent a lot of time working out the best way to make it work for what we needed (singly ply membrane roof, adequate falls, hidden box gutters) and did a lot of extra work in conjunction with the other trades. Our roofer also risked the wrath of his wife by coming to a site meeting on a saturday and was subsequently late for a family BBQ

 oops. 
Oddly, once the frame was up and see could feel the room sizes in 3D, they suddenly felt absolutely massive again. Such a convincing illusion - it's very hard to visualise 3D space from a 2D footprint. Next up? The joys of roofing and zinc cladding

 And winter

8