Actually it didn't pour and it was really great weather on Monday for the main slab pour which was a real help for the guys. They poured the 300mm thick slab - all 79m3 of it - all in one go, so it was a long day and the kicker took a lot of time as it was levelled with a trowel. It caused a few traffic problems when the first lorry was a long 8 wheeler and blocked the road, but after that 6 wheelers meant that cars could get past. As it is waterproof concrete and is covered by a 20 year warranty the waterproof guys had one person in the concrete plant mixing in the chemicals (dont ask - certainly not green in any way), and a second person on site monitoring the pour and checking it went in OK. As it turned out - perfect! Our contractors on site worked really hard and kept up with the deliveries and apart from not getting a break until 2:00pm (we brought them well deserved doughnuts!)  it was all done and tamped down by about 4:00pm.
They were able to walk on it the next morning and then proceeded to remove all the shuttering and timber formwork and started to build the shuttering for the walls that will get filled with yet more steel and more concrete. We can really start to see it taking shape and get a sense of the height of the walls. Also there is a really good solid base to work from and with the pump running the water is much more manageable. In the picture where they are pouring the last of the concrete you can see all the water that was on the membrane floats and gets pushed to the last corner where they have to bail it out so the concrete doesn't get too wet. The upside of doing a pour like this is, oddly enough, the cold and wet; doing it in the summer heat and dry means the concrete can go off really quickly and be  difficult to work quickly enough. There was some mud on the road as a result but in comparison with the local farmer cutting his maize its nothing - the rest of the road by his fields is a real mess, and I dont think he has any intention of clearing it up like we will.
So just some pics this time as the camera batteries had a funny five minutes and we failed to catch the epic pour on video - we joked that we might ask them to do it again - they said if we paid for more concrete - so photos it is!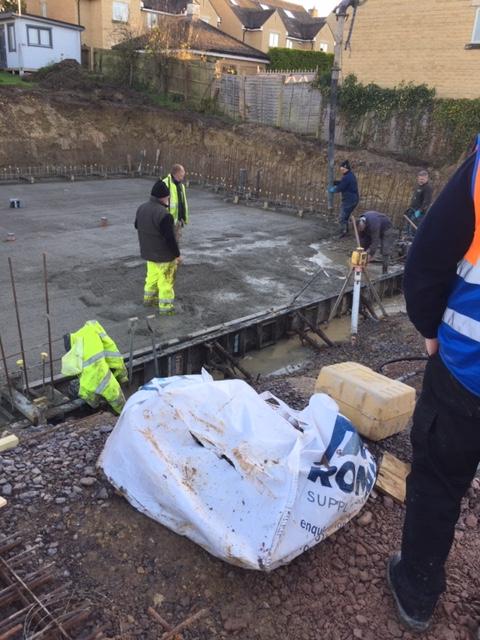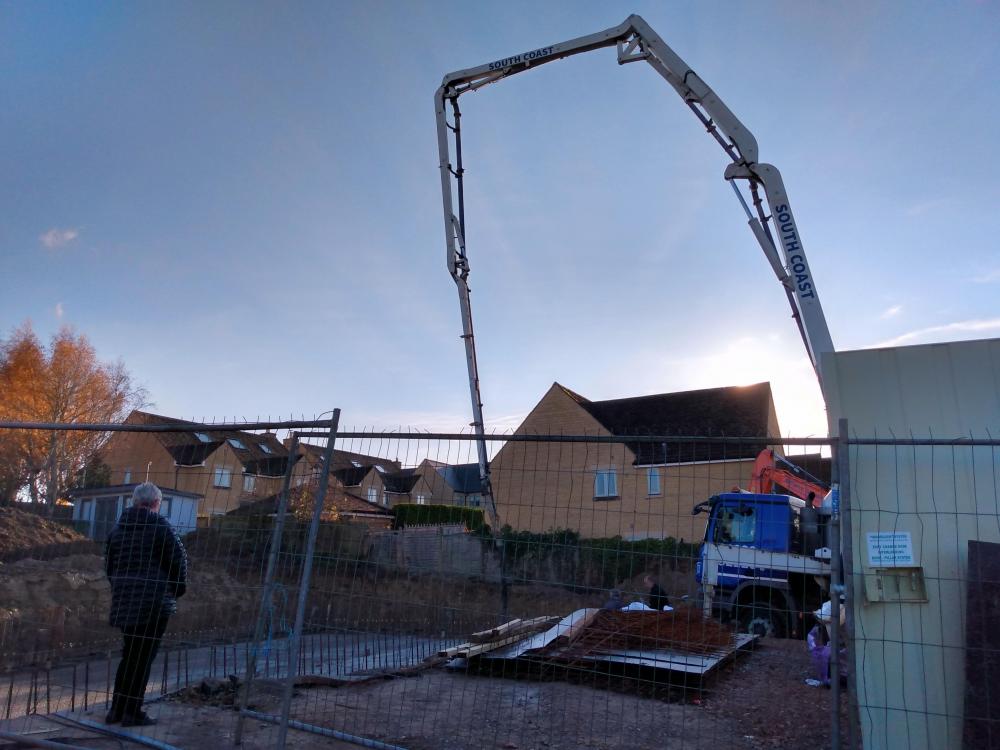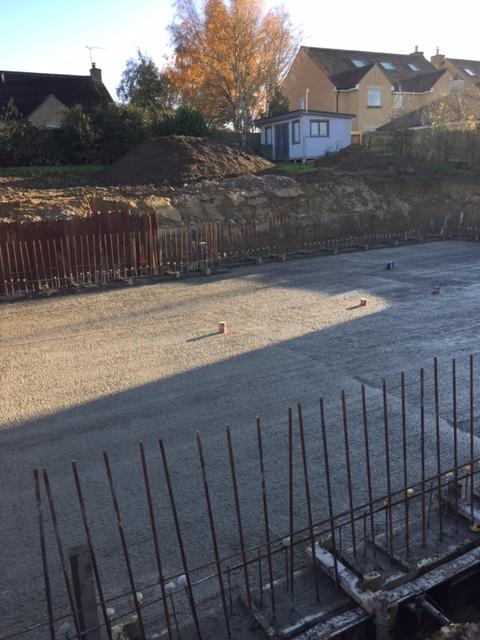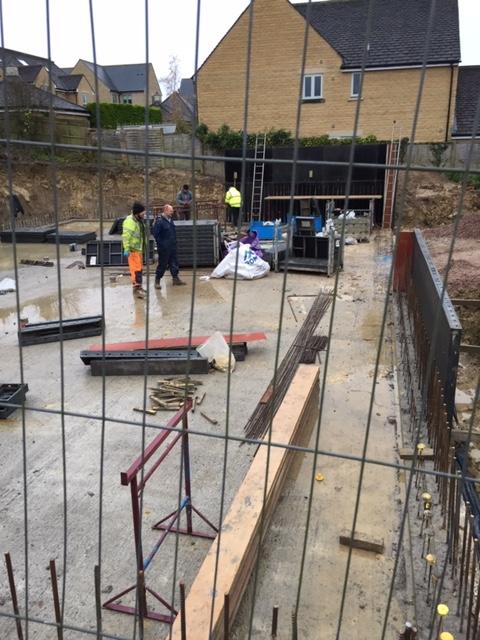 4