The last week or so we've been blessed with pretty nice weather which has allowed for good progress on the frame. We hired in a hiab lorry for a morning to help with lifting the gables, ridge beam and roofing.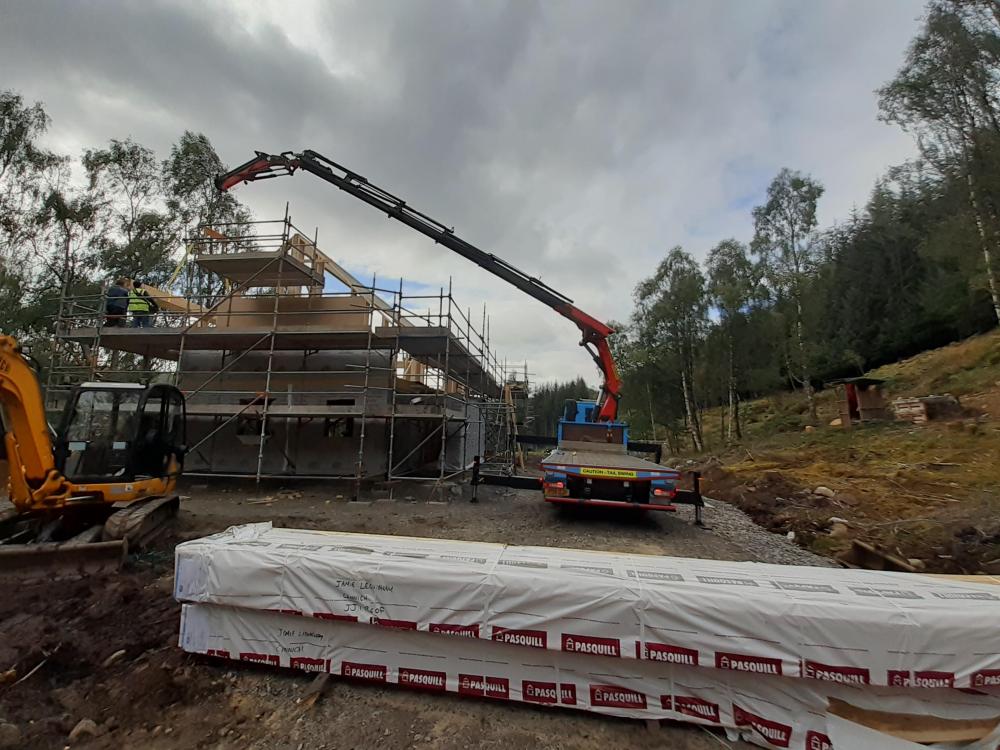 As everyone probably finds out, now we start to get a better sense of the size of the house and how it sits in the landscape.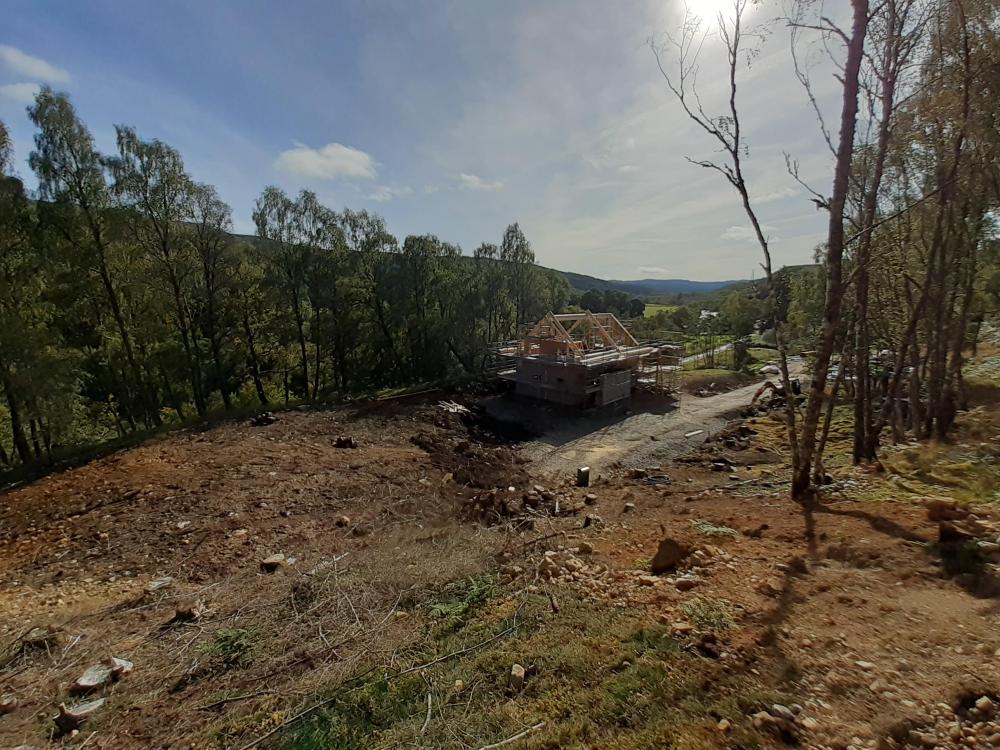 SSE came in the other day for our grid connection. Those who have been following our progress might remember this was quite pricey, and when you see the number of vehicles involved you start to understand why.
Here's hoping for a few days of decent weather to allow us to complete the roof.
3