week 2 has finished and the perimeter of our basement has been dug down to the sandstone and it is now obvious how bloody massive this thing is going to be! it really didn't look that big on the plans.....honest! ?
we were hoping for more hands and heavy plant on site this week to speed things up but Monday and Tuesday came and went and still the one man and a digger. on Wednesday a second digger came! woo-hoo! but no extra help so we now have one man and two diggers. It seems to have made him more efficient as he doesn't have to get the one digger out of a big hole to load the lorries.
Anyway, here's the video of the second week. I hope you enjoy.
we did get the 9.5 tonnes of steel delivered for the reinforced concrete and the waterproofing membrane so it gives me confidence that the basement contractors will be starting soon. we just need to get the hole dug and the hardcore/blinding down and the insulation down first. so not much to do then in the 4-day week next week. 
One thing the video doesn't show is the huge amount of sandstone that has been dug up already and it's only been half the basement. we're hoping to store it all on site and use it to build a stone wall post-build as part of the landscaping. I think it'll be amazing to have a wall built from stone dug from our own land. here's a picture of the current pile of stone excavated.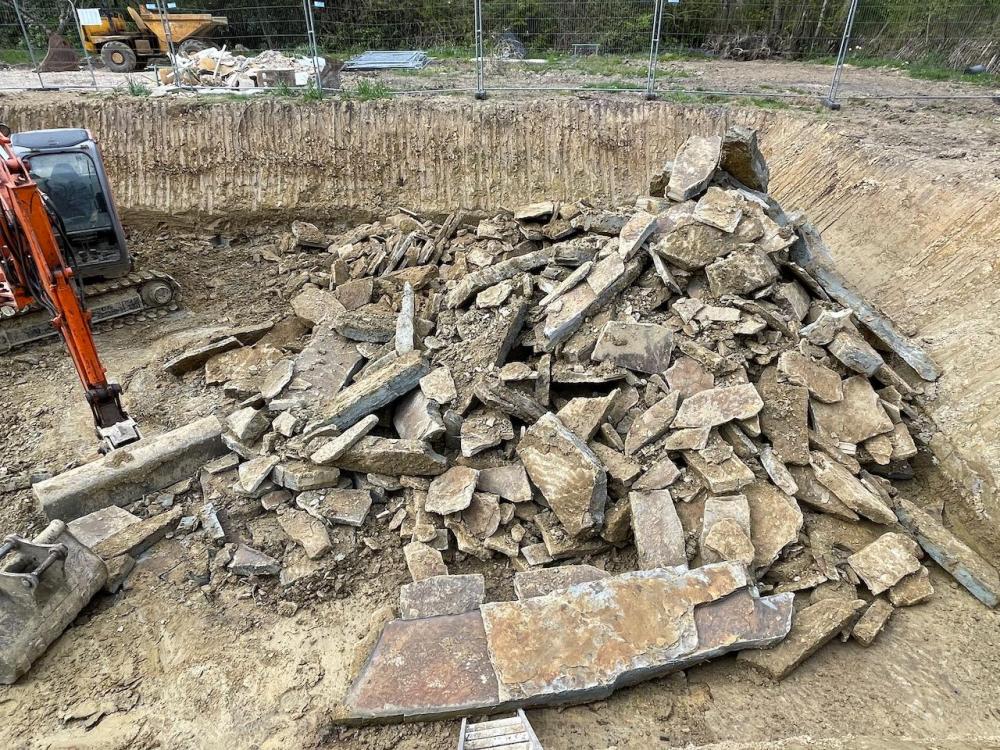 And here's a small piece I have rescued and cleaned up. it is really lovely stone.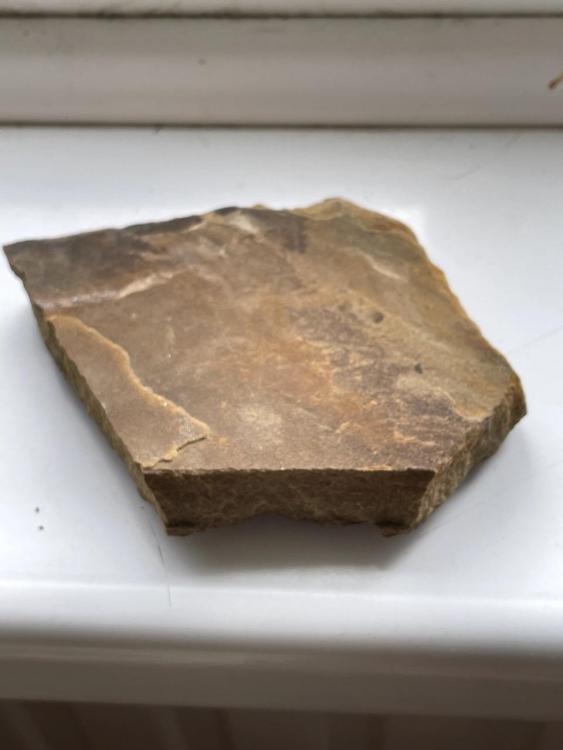 Anyway, that's about it for this week. fingers crossed this rain that's here as I type doesn't do any damage to our excavations and it clears up for work to start again on Tuesday.
As always, thanks for reading. 
7