How to prune Wisteria and Clematis
I have a somewhat vigorous mature Clematis and Wisteria, rambling over a frame dividing the leisure garden from the kitchen garden.
This is an exchange from during lock-down with a friend, but I would welcome any further comments before I tackle this.
These are a few "high summer" dripping wet piccies from this morning: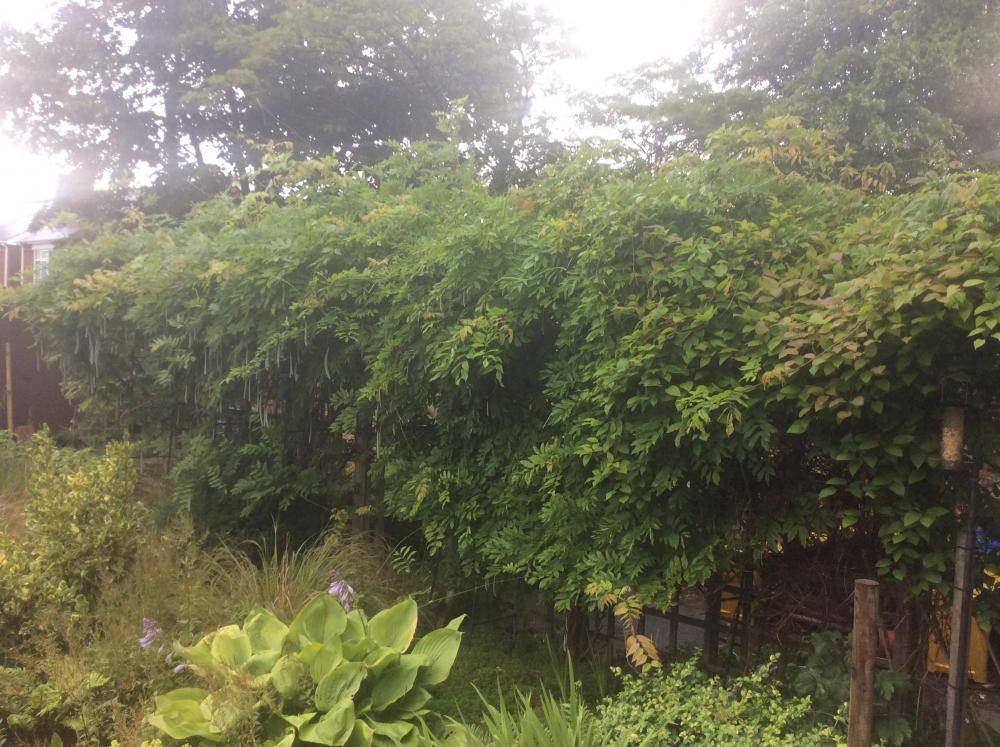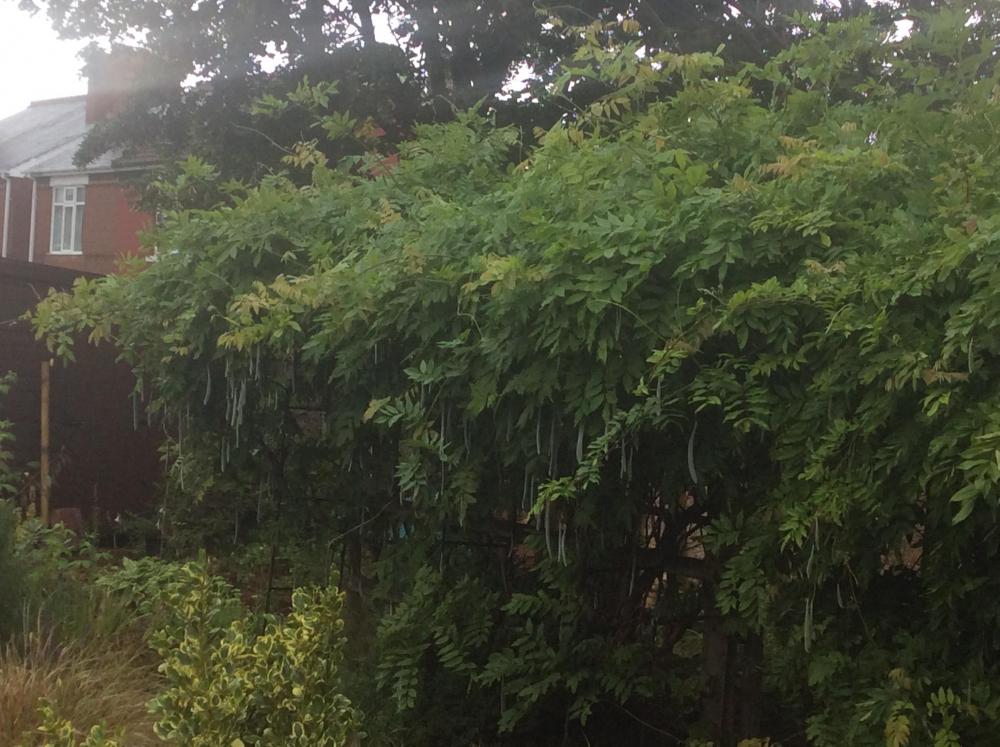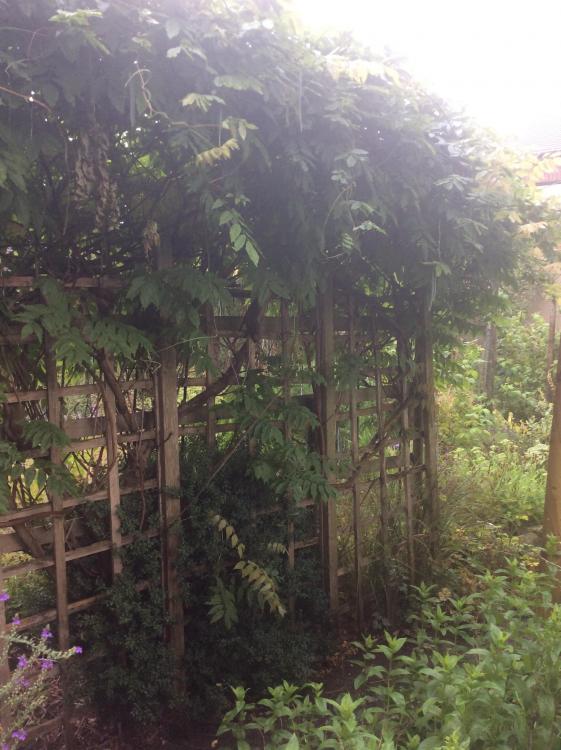 o
This is the type of frame that is under all that greenery; a 2m tall horse fence.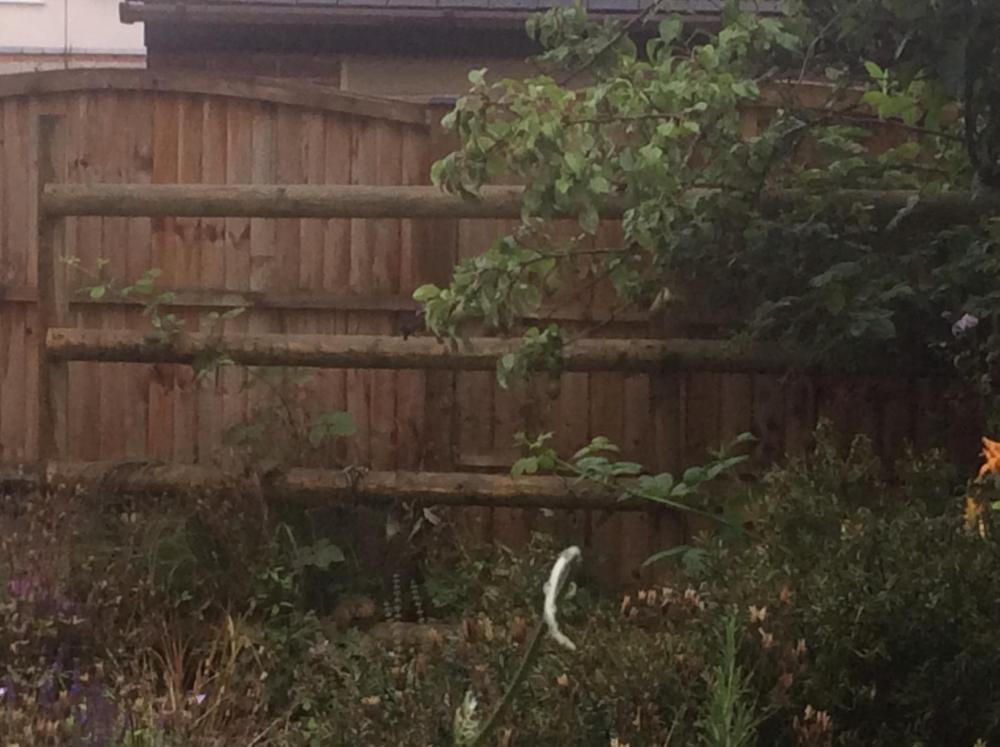 And these are the replies from a friend who posts as "Cyclefree" over on http://www.politicalbetting.com/
Quote

Wisteria: the rule for wisteria is 7:2.

In the 7th month - July - after flowering cut the wisteria right back. It will then grow again and in February cut each flowering shoot back to two buds.

For clematis it depends on when it flowers. Does this one flower in early spring (group 1), in late spring/early summer (group 2) or late summer (group 3)?

The rules are these:-

Group 1 - after flowering in mid to late spring after any risk of frost. Pruning is to tidy up the plant etc, remove faded flowers and so on. If you cut back down hard then you will lose next year's flowers but as the plant grows again you can tie it in at at the base of the trellis horizontally so that you get flowers and coverage where you need it.

Group 2 - these often flower in early summer and then again in late summer/September. So prune after the first lot of flowers - to a large growth bud - and then again in February. In February you don't want to cut back hard. It's mainly to tidy up the plant and thin out a bot so that you have 4 or 5 nice stems with plenty of buds on them to provide nice flowers in summer.

Group 3 - these clematis flower in late summer (Etoile de Violette is a good and gorgeous example) and will keep on growing from where they stopped so the following year your flowers will be even higher up until eventually they are so high they are adorning low-flying aircraft. So once they've stopped flowering in autumn, in November you have to be brutal and cut them back down to the ground leaving perhaps 2 buds on each flowering shoot. That way each year you will get the flowers where you want and can see them.

Difficult to tell from your photos what type of clematis you have but I suspect 2 or 3.

The trick is to tie them in horizontally along the trellis so that, whenever it flowers, you have flowers at every level and not just at the top.

If you clematis is very top heavy, cut right down, reconcile yourself to losing flowers this year and see what happens next year. But since we're close to summer it's worth seeing what flowers you do get and when and then doing your pruning as per the above.
 
Thanks in advance for any comments.
1