Lyme Park:18C Self Build Mistakes
Two weeks ago I had the pleasure of visiting Lyme Park - an Italianate Country House owned by the National Trust near Disley, Stockport - to rendezvous with an old friend. However, it is not necessarily the best idea to visit somewhere at 800ft elevation in February; it was significantly cold on a day such as the one we selected, which did wonders for the cafe trade in soup and coffee.
Lyme Park was built in the 1720s, after possession by the same family since Medieval times, when they became much more wealthy due to the discovery of coal beneath their land during the industrial revolution. For more information on Lyme itself try the Wikipedia article. It looks extraordinarily posh and huge, from the lake side.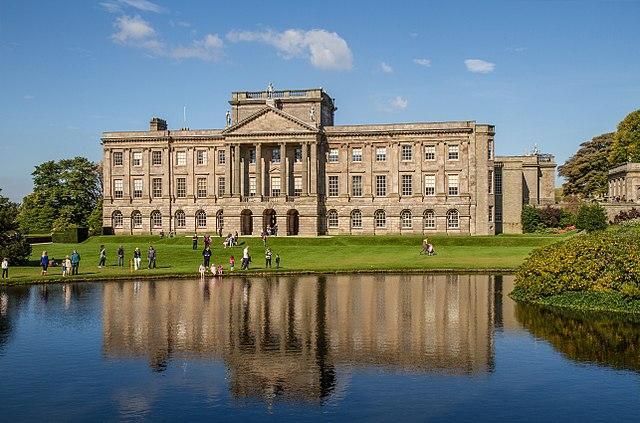 We approached from the back - the North, which is far more modest.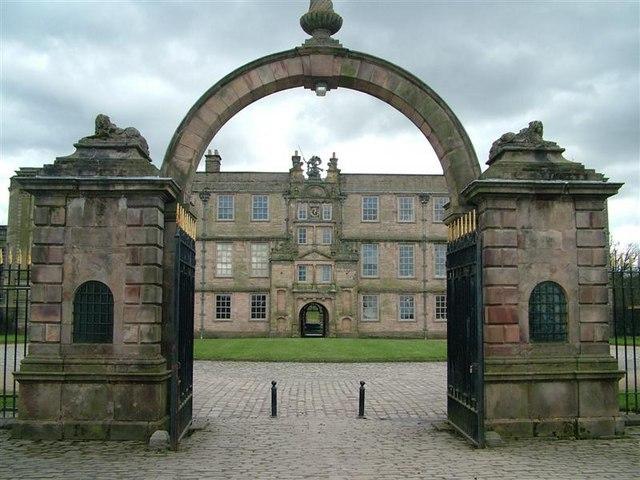 And into the enclosed courtyard, which feels surprisingly intimate.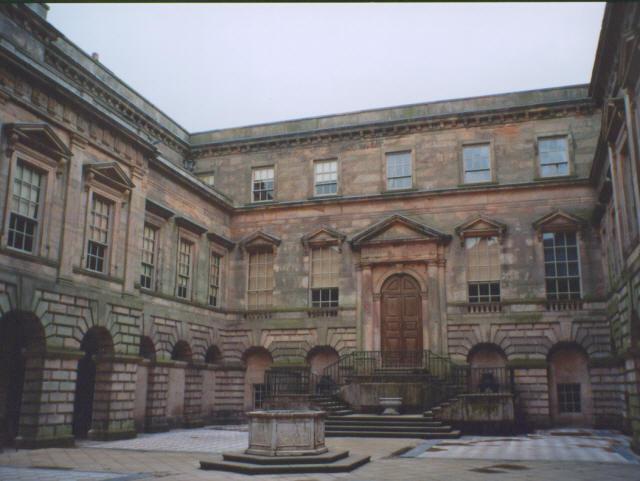 I have not reflected on it often, but the landed aristocracy, or newly rich industrialists or robber-barons, are all self-builders. And that like most Buildhubbers they only ever build one or two houses, and that therefore like us they have little chance to learn from their own mistakes, as they have little or no experience. They are sometimes like all of us are sometimes - feet of clay and heads in the clouds.
There are exceptions, such as Bess of Hardwick who probably built at least 6 houses (Old Hardwick Hall, new Hardwick Hall, Chatsworth, a lesser known one at Oldcotes near Hardwick which has vanished, a Town House in Derby, and a Hunting Lodge in the Peak District), and also her own memorial which is now in Derby Cathedral. That is one way to control your reputation.
At Lyme a range of special events and tours had been laid on - including one looking behind the scenes at the house, where the guides have plenty of time to talk and answer questions.
The house was heavily remodelled by an Italian Architect Giacomo Leoni, who designed a number of Palladian houses in England, to a Palladian form but incorporating much of the existing building. He added a new frontage to an existing C-shaped plan to create an enclosed courtyard accessed via an entrance archway. I would say that the owner of Lyme was a victim of architectural fashion here.
A number features are perhaps inappropriate, and quite major changes had to be made to parts of the building a century later. 
It was noticeable that the courtyard was *much* colder than the already cold weather - entering through the archway felt as if moving from a fridge to a freezer. It would be more comfortable, at least in a Stockport winter, if the "inner court" were still part of the wider countryside -  the previous plan. I have no idea how this design works in Italian conditions; it does not work here at this time of year.
The Guide remarked that Lyme is different in that it is characteristic for many large English country houses to be entered at first floor level - consider all those sweeping staircases such as at Keddleston Hall in Derbyshire, or even Town Houses with basements, or half basements.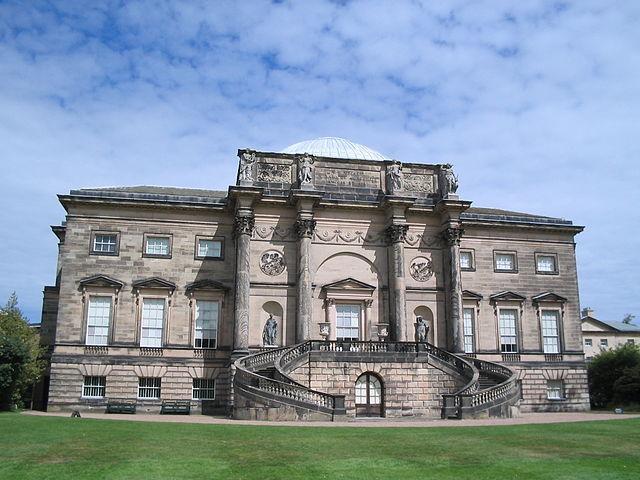 (I am not entirely convinced by the whole thing here, as the main entrance inside the Courtyard *is* actually at 1st Floor Level, but he does have some valid points. At Lyme many service rooms were built on the Ground Floor, and it seems clear that there were at least some design problems,.)
In the 1800s' further remodelling many of these rooms were moved to separate buildings, and they even burrowed into the hill like hobbits to build a tunnel to move in supplies.
The entrance sequence was also adjusted, to give a practical route to what was the Estate Office.
It seems to me that here the self-builder of Lyme made exactly the same mistakes that can be made by modern self-builders can on a smaller scale.
So what are the lessons:
1 - Choose an architect with experience that is as comparable as possible, and that can be demonstrated to be such.
2 - Self-builders need to self-educate as far as possible, to be an engaged and knowledgeable client. One job of the client, as the Plot Expert, is to help the architect avoid applying boilerplate ideas from elsewhere.
3 - Do as much work as possible on paper, on computer, or in the head. As the project progress, changes become rapidly more expensive, and mistakes less likely to be corrected. Once it is fixed in brick, stone, wood or concrete, it becomes ...fixed.
4 - Ultimately, it is the client who has to live with the results of their collaboration with the Architect, and the buck stops with them.
5 - Whatever you do, do not be a fashion victim.